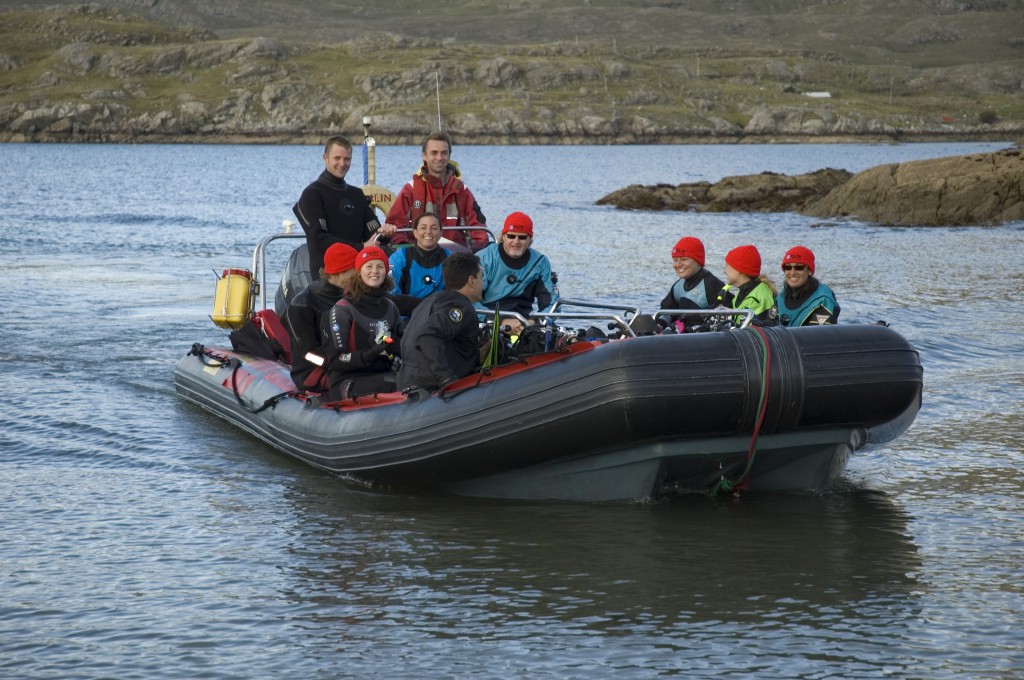 When you head out into open water, you are embarking on a great adventure. Whether it is your 1st or 51st time diving from a boat, the fun doesn't fade. But don't let excitement get in the way of your manners – you are sharing the boat with other divers, and you don't want to prevent them from enjoying their time in and above the water as well.
Follow these five etiquette tips to ensure a great experience for both you and your fellow divers:
Do be aware of other cultures
When diving in a different country, the culture dynamics may vary significantly. Make sure you do your research before you travel so you do not offend anyone by mistake. Differences can include clothing (in Saudi Arabia it's appropriate to cover up shoulders and knees), physical contact (in Thailand, touching someone on the head is a faux pas) and many more.
Don't make a mess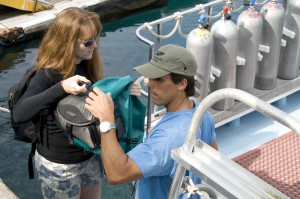 Keep your dive kit neatly stowed and secure, and avoid cluttering the communal spaces with your gear. Primarily, this a safety concern – heavy gear falling over might cause a serious injury or damage the boat, as well as leaving an essential bit of kit useless for the rest of your trip. However, keeping things tidy is also a common courtesy to fellow divers that helps to ensure everyone has enough space for their own kit and can move around the boat easily and safely.
Do respect the dry areas 
Many boats will have specific dry areas where you will not be allowed to enter whilst wearing wet gear – make sure you familiarise yourself with where these are. Not only does this help prevent slipping, it ensures a comfortable environment for 'dry' passengers to relax after they've finished diving and keeps the boat interior in good condition.
Don't smoke
Even though you may be outdoors, smoking is a big no-no on the majority of boats. Aside from being illegal in some cases, it's a massive fire hazard – and when you are out at sea, the last thing you want is to risk your only means of transportation home. Other divers on board may also appreciate a smoke-free environment in which to relax!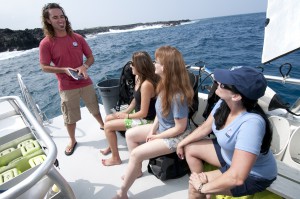 Do be on time and listen 
You don't want to cut into your dive time or the time of your fellow divers by being late. Be sure you are 100% ready to head out by the specified time, and no matter how experienced you are at diving, it is very important to closely listen to instructions – especially when exploring unfamiliar dive sites or countries.
Remember, aside from considering fellow divers on board, the boat may well be someone's home and/or livelihood, so do respect any rules or requests made by the boat captain/skipper whilst on board.
You can learn more about everything that comes along with boat diving in PADI's Boat Diver specialty course. Whether you are diving from a small inflatable boat or a giant live-aboard, you will learn everything you need to know, such as how to enter and exit the water, where to find safety equipment, and how to use surface lines to initiate or conclude your dives.
Visit your local PADI Dive Shop to learn more about available boat trips and to book onto the PADI Boat Diver course.