Malapascua is one of 7,107 islands that make up the Philippines and is truly a diver's paradise. Located 7km north of Cebu, the small island with a population of around 4,000, is easily accessible by boat from Maya Pier. The island is a quiet piece of paradise and travellers to Malapascua can expect to experience a taste of real local life. Although Malapascua is quite small, it is bursting with things to offer its visitors; stunning beaches, small fishing villages and most importantly crystal clear water which is teaming with marine life. The vast majority of people travelling to the island do so because of the amazing scuba diving Malapascua has to offer.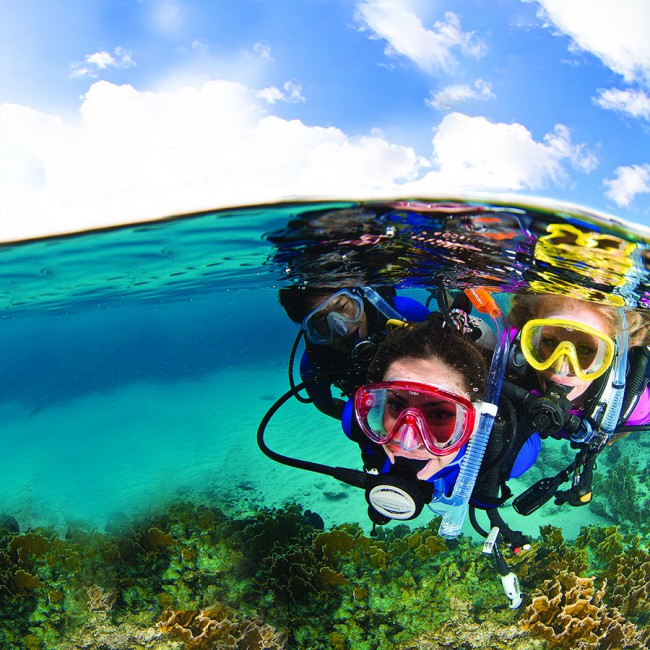 Getting Your PADI on Malapascua Island
From calm waters to the abundance of marine life, Malapascua provides you with the perfect place to learn to dive – and get your PADI. With PADI Dive shops literally right on the beach, you won't have any troubles finding a PADI centre, just narrowing down one to choose to do your training with! Regardless of who you choose, you will be provided with the highest level of training and support throughout the duration of course. Your PADI Instructor will guide you through the steps to becoming a certified PADI Open Water Diver, and before you know it you will be in the water ready to explore! Simply contact or visit one of the PADI Dive Shops below to get started.
PADI 5 Star CDC – Thresher Shark Divers
PADI 5 Star IDC Resort – Malapascua-Exotic Island Dive Resort
PADI 5 Star IDC Resort – Sea Explorers
PADI 5 Star Resort – Evolution Dive Resort
PADI 5 Star Dive Centre – Devocean Divers Malapascua
PADI Resort – Fish Buddies
PADI Resort – Purple Snapper Dive Resort
PADI Resort – Thresher Cove
World renowned for its incredible diving, many people travel from all over the globe to come here, as it is one of the few places where divers have the opportunity to encounter Thresher Sharks.
Top Dive Sites in Malapascua
Monad Shoal or Shark Point
Regarded as one of the best dives sites to see the rare and shy Thresher Sharks, Monad Shoal is as sunken island that gives way to a sheer 230 meter drop off. Divers at Monad Shoal can also expect to see manta rays, barracudas, pygmy seahorses and many beautiful, colourful species of Nudibranchs. You can dive Monad Shoal all year round, and it was recently listed as one of the 'Top 20 Iconic Dives in Asia Pacific' by Sport Diver Magazine.
Gato Island
This beautiful site includes stunning rock formations and caverns. Many incredible species of fish such as stone fish frogfish, big mouth mackerel and pufferfish can be found here, plus other marine life including; banded sea snakes white tip reef and bamboo sharks, spider crabs and rays are often spotted around Gato Island.
Dona Marilyn
A sunken ferry, this wreck houses stingrays, crabs and many species of fish. The 17 year old wreck is a favorite amongst divers, with the nutrient rich waters producing a healthy covering of soft corals over the structure. There are also several other great wrecks for PADI certified divers to explore off Malapascua, including the lighthouse wreck, a Japanese WWII landing craft.
With so much to see why not dive in today & Get your PADI on Malapascua Island!