Part of you wants to throw a parade because the scuba trip you've been planning for months is next week. The other part of you is dreading the fact that you have to pack all your scuba gear. What if you forget something? You could end up having to rent a mask. An uncomfortable mask that gives you a "ring-around-the-face" mark that's visible in all your vacation photos. Don't be ring-around-the-face-guy.
Here are the essentials: 
 Use this extensive checklist to make sure you have everything you need for your next scuba holiday: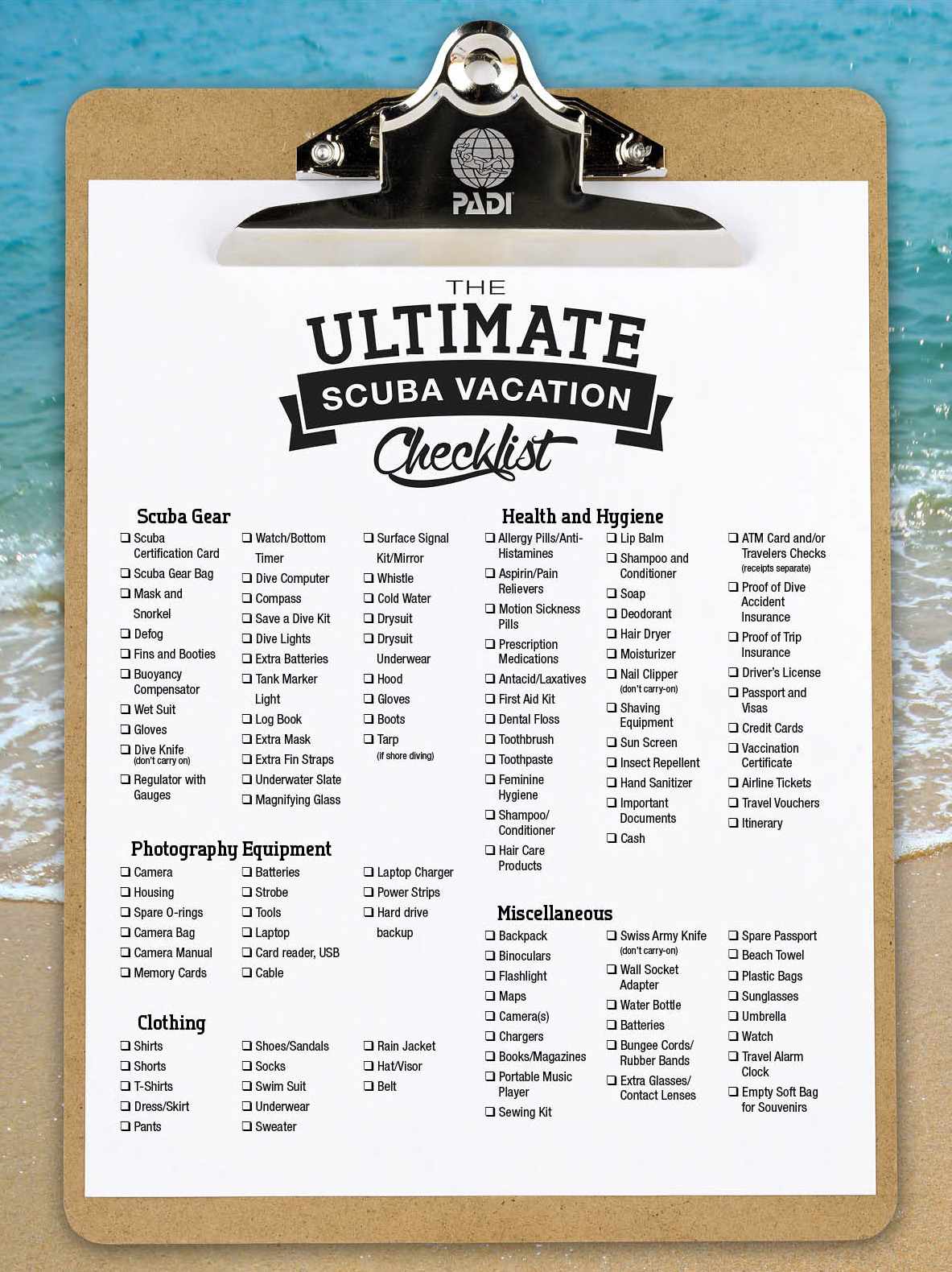 Still trying to figure out the best scuba vacation spot? Visit PADI Travel for inspiration and travel tips.