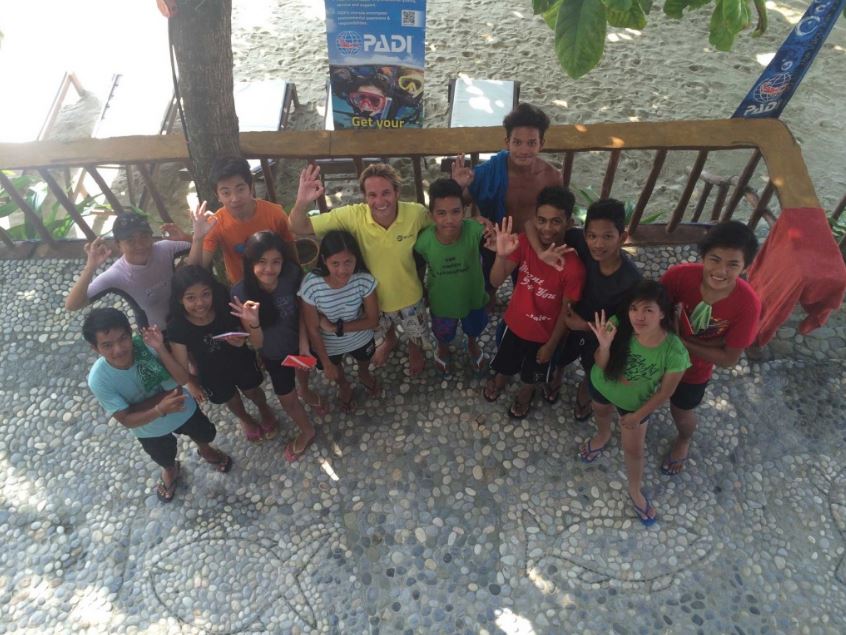 Originally posted on www.scubaforchange.com.
Scuba For Change in Puerto Galera, Philippines has continued it's work to offer training and education to local children. Scuba For Change is a not for profit social enterprise with their single goal being to improve the lives and futures for all local children.
Working with the Stairway Foundation, an NGO that works to help disadvantaged children, Scuba For Change PADI Master Scuba Diver Trainer Karl Marchant, PADI Divemaster Julienne Evangelista and helped by PADI Divemaster Trainees Mark & Zac, took 11 students in two groups through the PADI Scuba Diver course in April.
The intention of training the kids as PADI divers is to allow them to really appreciate the underwater world and become ambassadors for the local community to effect change in attitudes towards their own endangered environments.
Included in the group were 4 indigenous Mangyan children and as far as we know they are the first Mangyans to obtain scuba diving licences!
Learn more about the Scuba For Change initiatives via www.scubaforchange.com.