Part of Spain's Balearic Islands, Ibiza is synonymous with idyllic beaches, peaceful retreats and vibrant culture. Below the waves, divers are treated to an equal measure of beauty, diversity and Mediterranean bliss. We've rounded up five of many incredible dive sites that surround the island, so read on and get ready to extend your scuba wishlist.
Don Pedro
The name could suggest this is the titular villain in a mafia movie, but fear not, there's no chance of sleeping with the fishes here! The Don Pedro shipwreck is a formidable beast lying on its side 26m below the surface, just minutes away from the Port of Ibiza. Measuring 142m in length and with a maximum depth of 46m, the Don Pedro became the Mediterranean's largest shipwreck when it sank in 2007. Although an unfortunate and costly mistake for the owner of the Don Pedro, PADI Advanced Open Water Divers haven't stopped smiling since. You can expect to be guided around the enormous propellers and the wheel house, but the Don isn't accessible for exploring inside. It's not uncommon to hit some thermoclines here, so plan to wear a bit more neoprene than a 5mm suit if at all possible.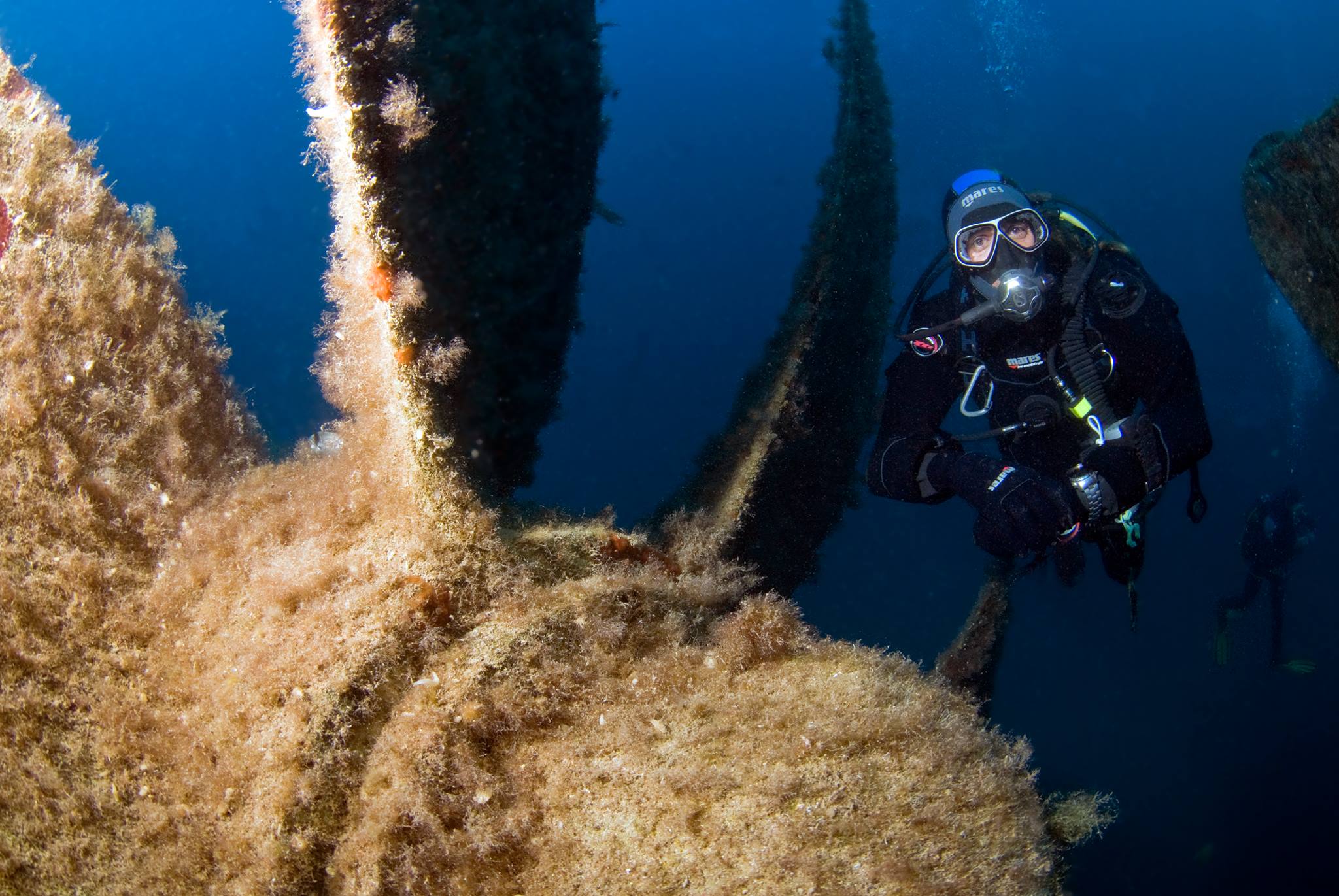 [box]
Minimum Level:
PADI Advanced Open Water Diver
Keep an eye out for:
Greater Amberjack, nudibranch[/box]
Fish Factory (Formentera)
Just a 30 minute boat ride from Ibiza you'll find the Balearic's 4th island, Formentera. En route to this insanely beautiful and peaceful island, there is a sunken fish factory, known locally as La Plataforma. Although the structure is underwater because of a violent storm, the seas around these islands are often calm and it's not unusual to be accompanied by dolphins as you journey across from Ibiza. The dive itself resembles an underwater oil rig, with visiting dive boats mooring to the top of the platform at 11m. With a maximum depth of 33m, PADI Advanced Open Water Divers will drop to the bottom before spiralling their way up around the monstrous structure. PADI Open Water Divers will be restricted on how deep they can go, but it makes for the perfect deep dive during an Advanced Open Water Diver course.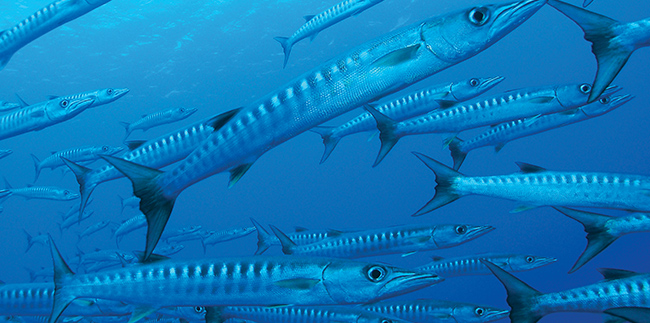 [box]
Minimum Level:
PADI Open Water Diver
Keep an eye out for:
Conger Eels, Moray Eels, Barracuda, Scorpion fish[/box]
Dado Pequeno
Remember earlier we mentioned the Don Pedro? Well now you can meet the rock that sank it! As the huge ship exited the Port of Ibiza, it went mano a mano with Dado Pequeno – and lost. On first appearance, the little rock poking out from the Mediterranean is rather uninspiring and lacklustre, but as you get closer and the depths of the sea turn from a royal blue to the most vibrant turquoise, it quickly gets the dive juices flowing. This is a dive that has it all: depth, shallows, fascinating topography and a who's who list of marine life. To put it into relative terms just how good this dive site is, it was always number one when discussing where to go on a staff jolly.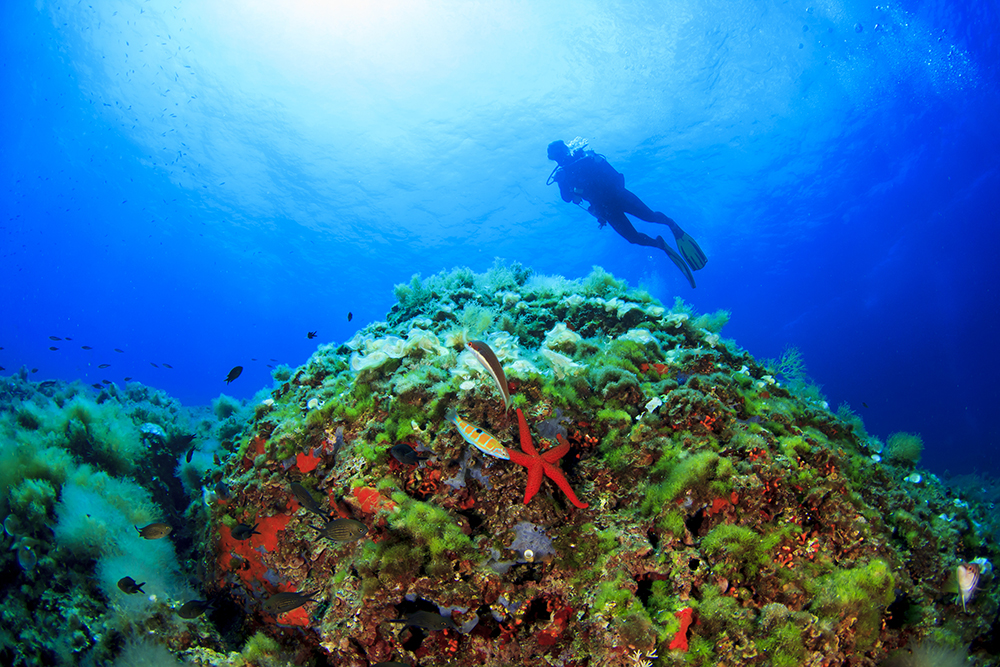 [box]
Minimum Level:
PADI Open Water Diver
Keep an eye out for:
Barracuda, Grouper, Octopus, Scorpion Fish, Stingray, Wrasse, and Amberjack[/box]
The Lighthouse
On the East coast of Ibiza, a 5 minute ride from Cala Martina, lies the Santa Eulalia Reef. This underwater rocky platform is surrounded by depths of 30m and has three unique dive sites on it. However, it is the famed lighthouse dive which grabs the most attention. It is important to note that this isn't actually a sunken lighthouse, it's more of a beacon, used to warn passing boats of the shallow reef. Perhaps locals referred to it as a lighthouse because beacon didn't sound as good. In any case, the shallow platform starts at about 2m, the lighthouse goes from this depth down to 12m and then there are routes to explore down to 24m. With the dive site lying in such shallow water, the light is fantastic and the marine life never disappoints.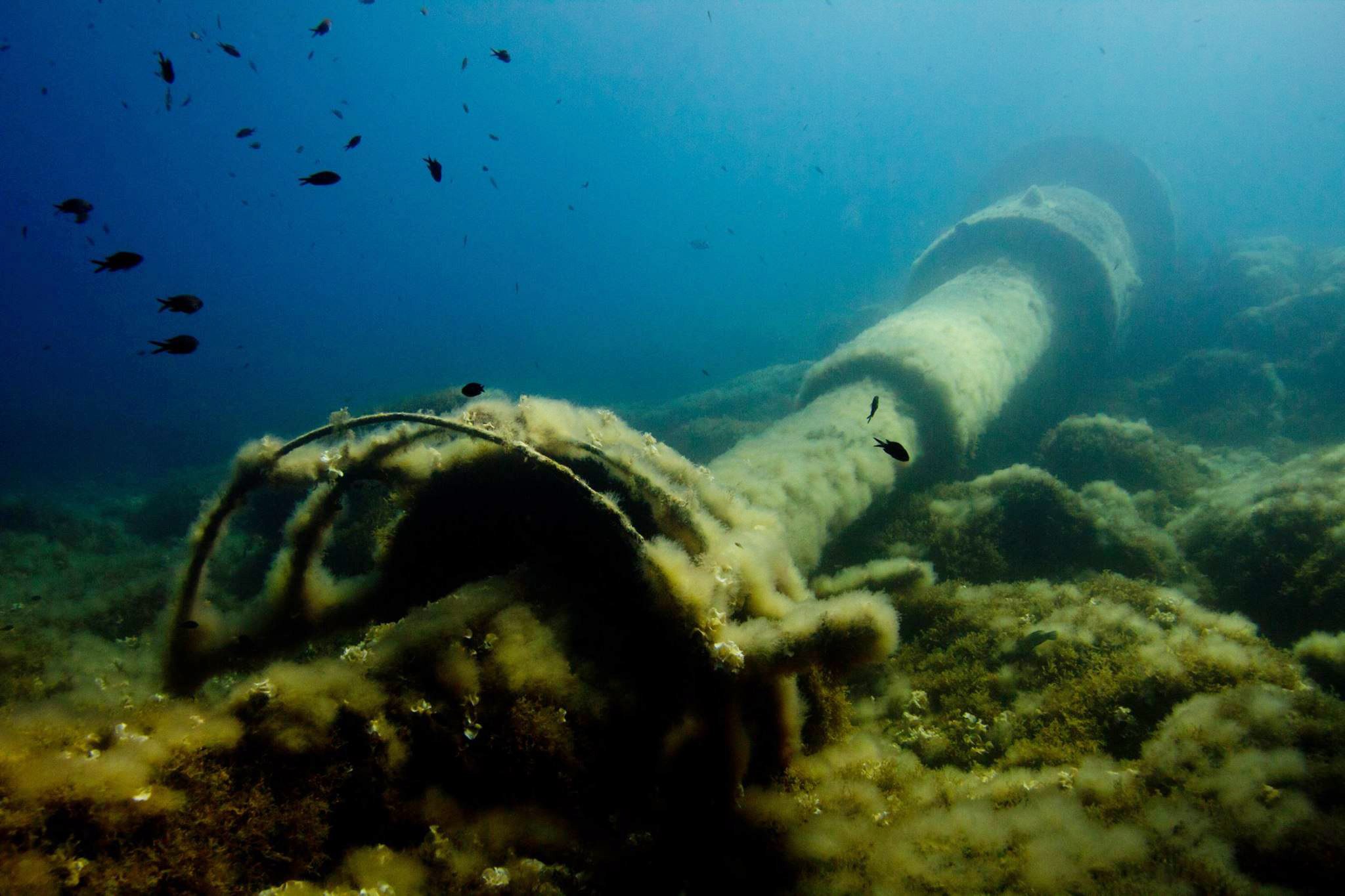 [box]
Minimum Level:
PADI Scuba Diver
Keep an eye out for:
Lobster, Octopus, Barracuda and (very rarely) Moon Fish[/box]
Cave Of Light
On the north coast of Ibiza, nestled in between San Antonio and Portinatx, there lies a hidden gem, the Cave of Light. Known locally as La Cueva de La Luz, the cave and surrounding columns can be likened to a block of Emmental cheese. Divers are free to weave in and out of the rock formations before entering the cave, where upon entry, you will be greeted with the most spectacularly piercing and dramatic ray of sun light – you know the kind –  the type of light likely to be booby-trapped in an Indiana Jones movie. Definitely a dive site for underwater enthusiasts and posers alike – just avoid on a rainy day.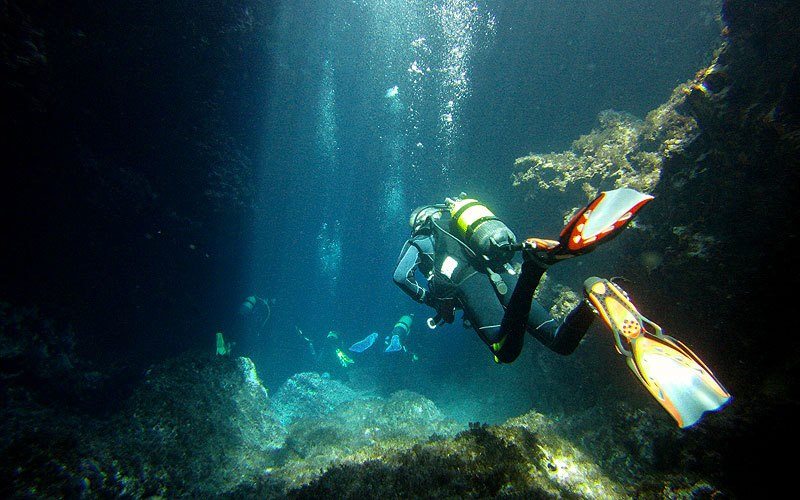 [box]
Minimum Level:
PADI Open Water Diver
Keep an eye out for:
Shrimp[/box]
Tempted by these incredible dive sites? Locate a PADI Dive Shop and book your next trip to Ibiza!