Guest blogger Alexandra Dimitriou continues our 'Lust for Rust' tour below the waves with three more of the best wreck dives in Cyprus…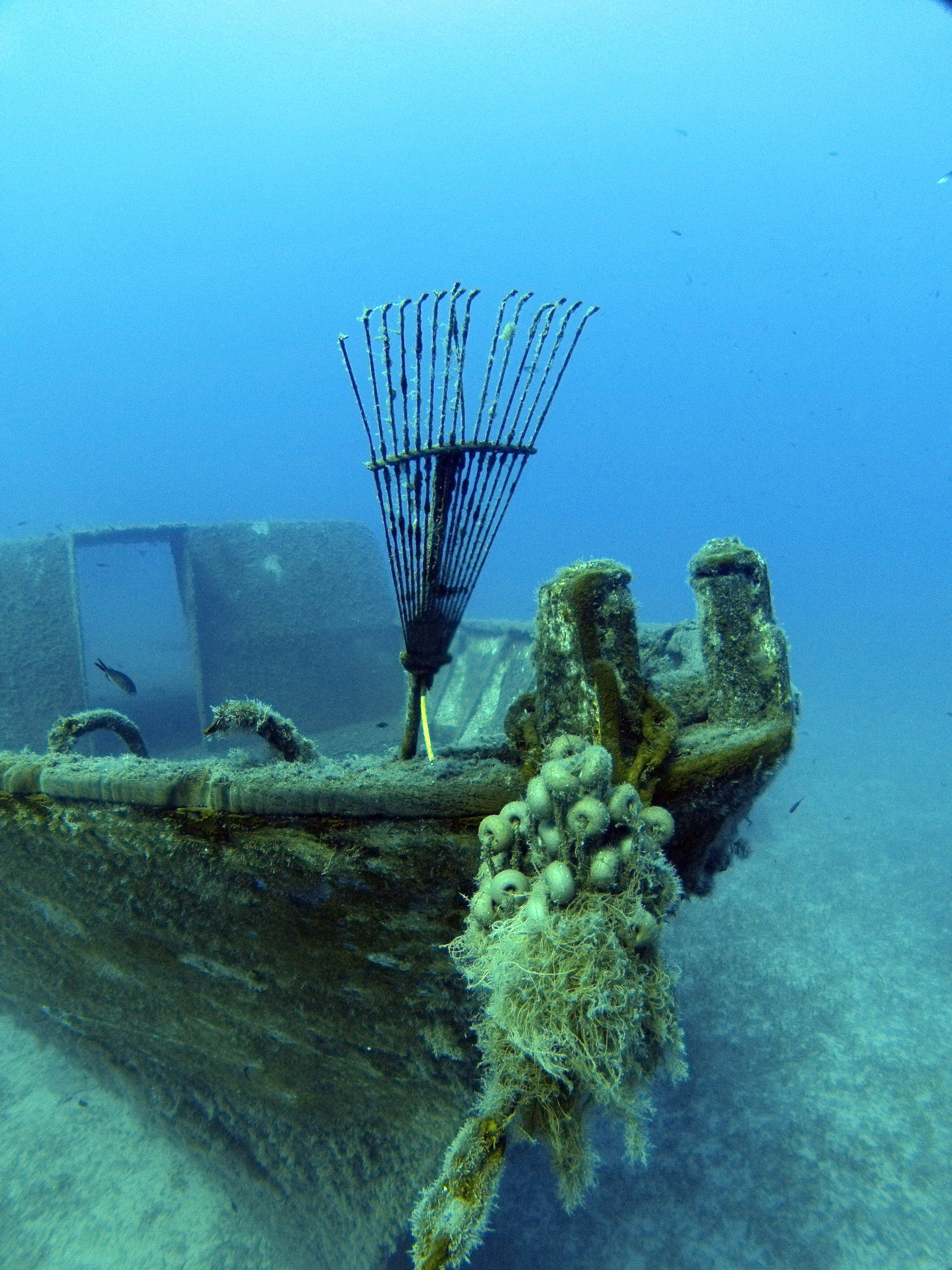 Liberty
Location: Protaras, Cyprus // Description: Wreck // Length: 37 meters // Depth: 27 meters
Purposely sunk in 2007, the Liberty wreck is the first of many vessels sunk by the Cyprus Tourism Organization to start the islands artificial reef programme. It is a perfect place to start your wreck course as she's close to the shore and has been made completely diver safe. All doors, windows and equipment have been removed and penetration is a breeze. Learning how to reel in and out couldn't be easier and that is why she is hugely popular as a wreck training dive for guests who are eager to see the Zenobia.
Nemesis II
Location: Protaras, Cyprus // Description: Wreck // Length: 25 meters // Depth: 26 meters
The Nemesis is a wreck that is similar, and extremely close to, the Liberty. Sunk a few years later in 2013 the vessel extends the area's artificial reef and is also completely diver safe. She lies perfectly on the seabed, with all windows and doors removed. A large 15 liter cylinder of Nitrox is a huge plus here, as you can do both wrecks in one dive. The 90 meter swim between them will hone your compass skills to absolute perfection!
Note for Liberty/Nemesis II divers:
A truly unique feature of these two wrecks is their proximity to the world famous "Green line"; the border that separates the Turkish North from the Greek-Cypriot South. This border extends into the sea and the hundreds of hotels which you can see shimmering in the distance make up the eerie ghost town of Famagusta. If your captain has a few extra minutes, you can ask him to take you to the sea border and get as close as you can.  Your tan line will be a shiver of goose bumps when you learn its history; every hotel you can see was deserted over 40 years ago – leaving a 7-mile white beach to revert to a time long forgotten. Spooky indeed.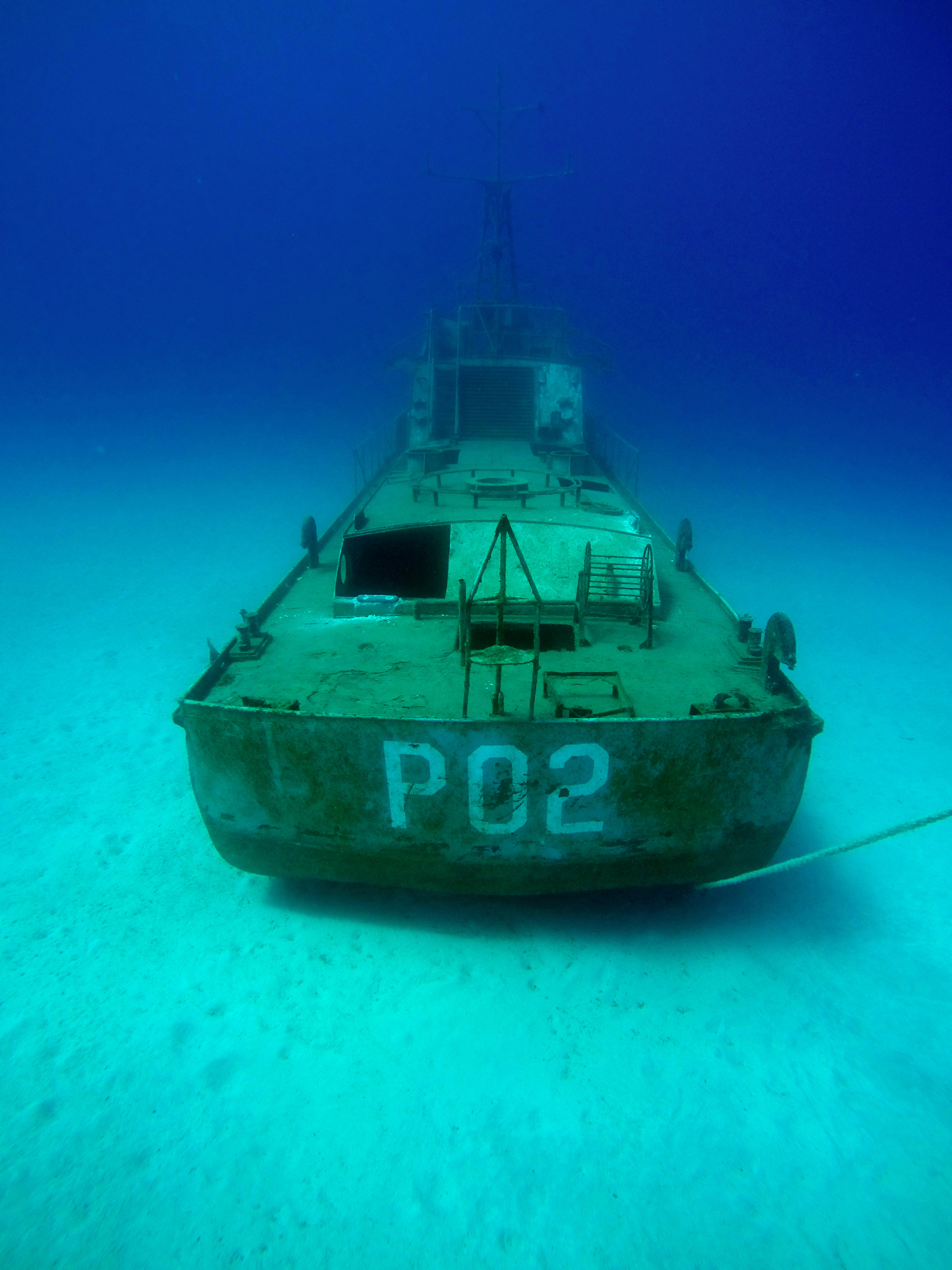 Kyrenia
Location: Agia Napa, Cyprus // Description: Wreck // Length: 25 meters // Depth: 26 meters
The Kyrenia wreck is the newest and shiniest of the purposefully sunken wrecks in Cyprus. Sunk in 2015 for the artificial reef programme, the Kyrenia wreck is a must for divers who love to watch reefs grow throughout their life-cycles. Bare metal will give way to weeds and other flora, sheltered havens of steel will provide hiding places for a few species to begin with and later bloom into a stunning array of marine life. If it's anything like the early days of the Liberty, it will be a goldmine for nudibranchs – and we all love those!
Whatever wreck you choose, if you do indeed choose and not dive them all, Cyprus provides one of the clearest locations to see wrecks in all their glory.  Warm sea temperatures make wreck diving a dream and the close proximity of all wrecks to the shore keeps transport times to an absolute minimum.  Non diving family members will not even notice your absence and you are likely to be home in time for lunch. You really can have it all in Cyprus!!