This week we caught up with Lowri James and find out what inspired her to become a scuba diver in the first place, and how she did it…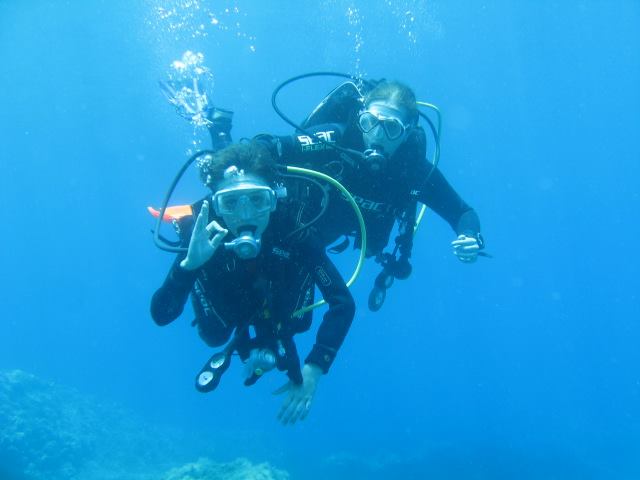 Oli and I have now been in Cyprus for over a month and as I start my next professional step of becoming a Discover Scuba Diving Leader with Cyprus Diving Adventures; meeting new people and being part of their first experience of diving, I find myself thinking back to why I wanted to become a scuba diver.
Ever since I was a little girl, I have always loved the sea; I was mesmerized by its power and mystery and wondered what it would feel like to be a mermaid, swimming and breathing in the underwater world!  Growing up, as a family we loved caravanning on the West Wales coastline and I was always first in the sea with my body board, in any weather.
Scuba diving was first properly introduced to me when I met my husband, Oli.  He had qualified as a 15-year-old on a family holiday and years later had invited me along one weekend to do his refresher and PADI dry suit specialty course in Fishguard, West Wales.  I was excited to be going along to snorkel with the group but was intrigued by the scuba equipment, informative briefings and enthusiasm that was surrounding me.  I was envious when I saw the group disappear below the surface, adored listening to my husband telling me all the details and seeing his elation at the surface after each dive.  I had a great time snorkeling and was even lucky enough to have a seal for company for a short period, but a part of me wanted more.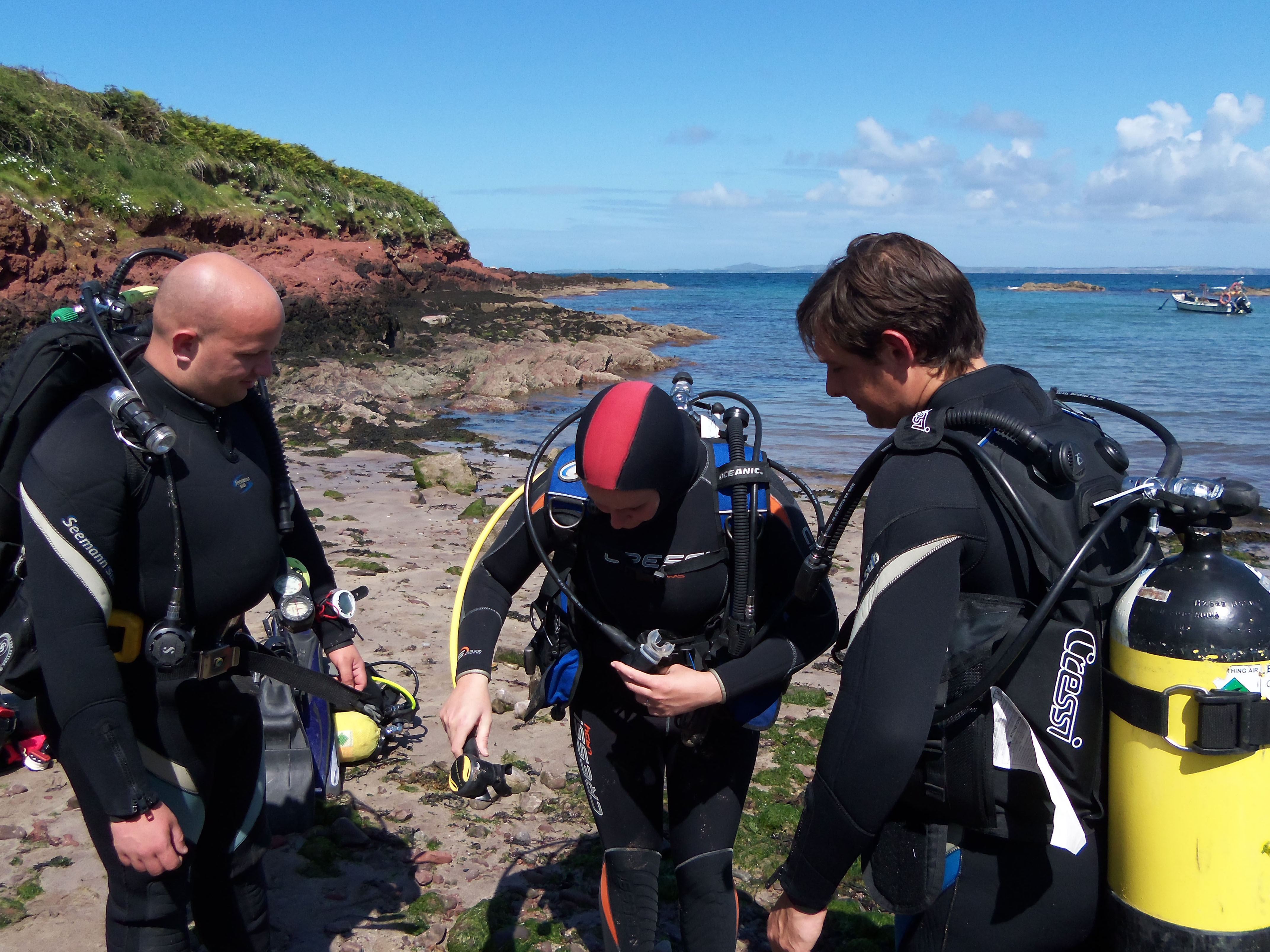 A short while later, I discovered that one of my best friends had joined a diving club in the local area so decided that this was the opportunity to see if scuba diving was indeed for me.  As I stood in the swimming pool, the weight of the equipment quickly disappeared, I put my regulator in my mouth, put my head under the water and took my very first breath.  I couldn't believe how natural and easy it felt. And after that very first try-dive, I knew diving would be a big part of my life.  Oli was thrilled I had enjoyed the experience so much and soon we were sharing my first Open Water dive together at St Brides Haven.  I was finally part of the wonderful underwater world and all that comes with it.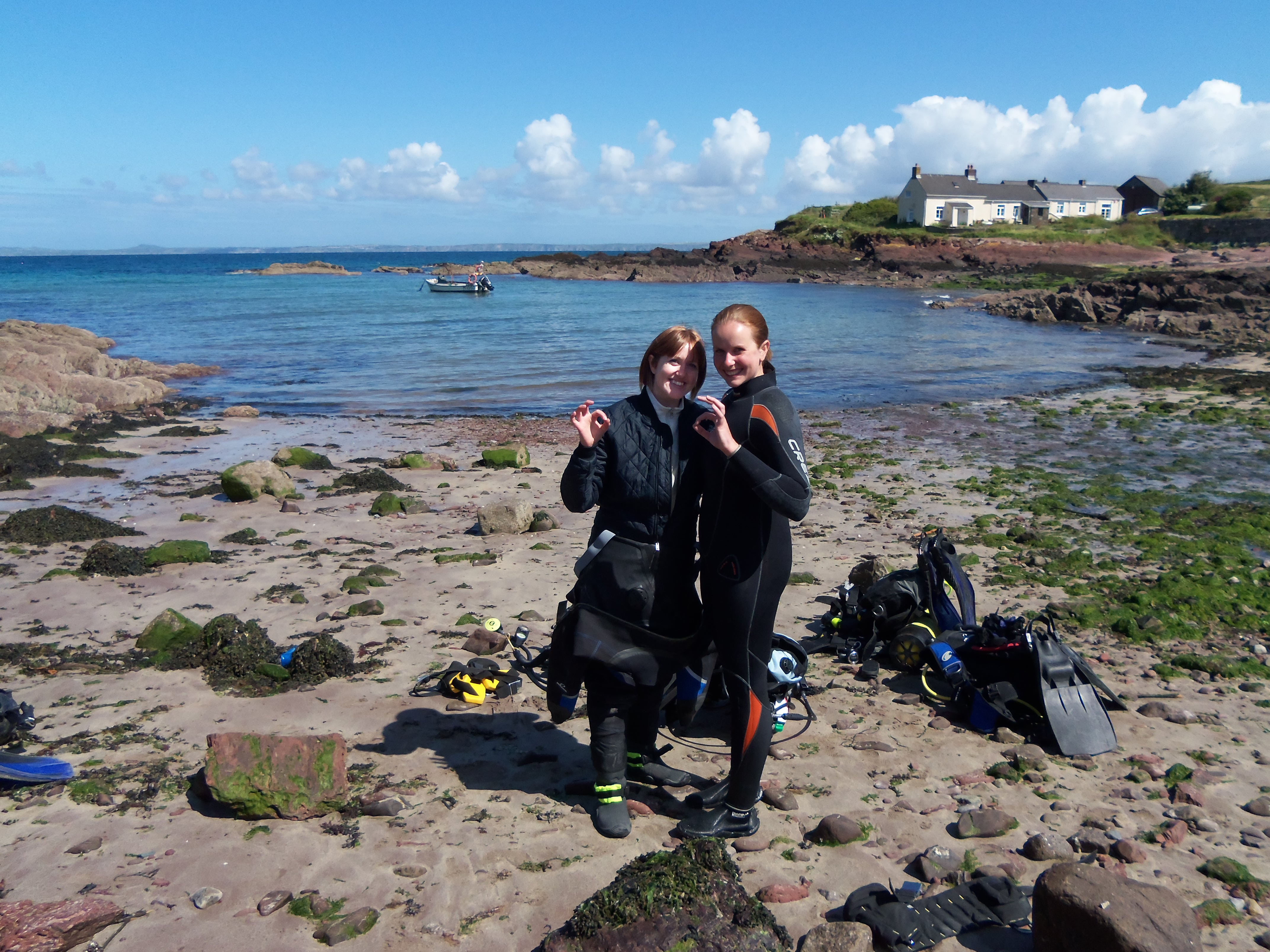 There is something very special about being part of such an amazing community; as a scuba diver, you become an ambassador for marine life and conservation. It's so rewarding spending time with like-minded and passionate people from all walks of life, knowing that you have that one special thing in common, as one of my favorite quotes sums up perfectly;
'The sea, once it casts its spell, holds one in its net of wonder forever' Jaques Cousteau