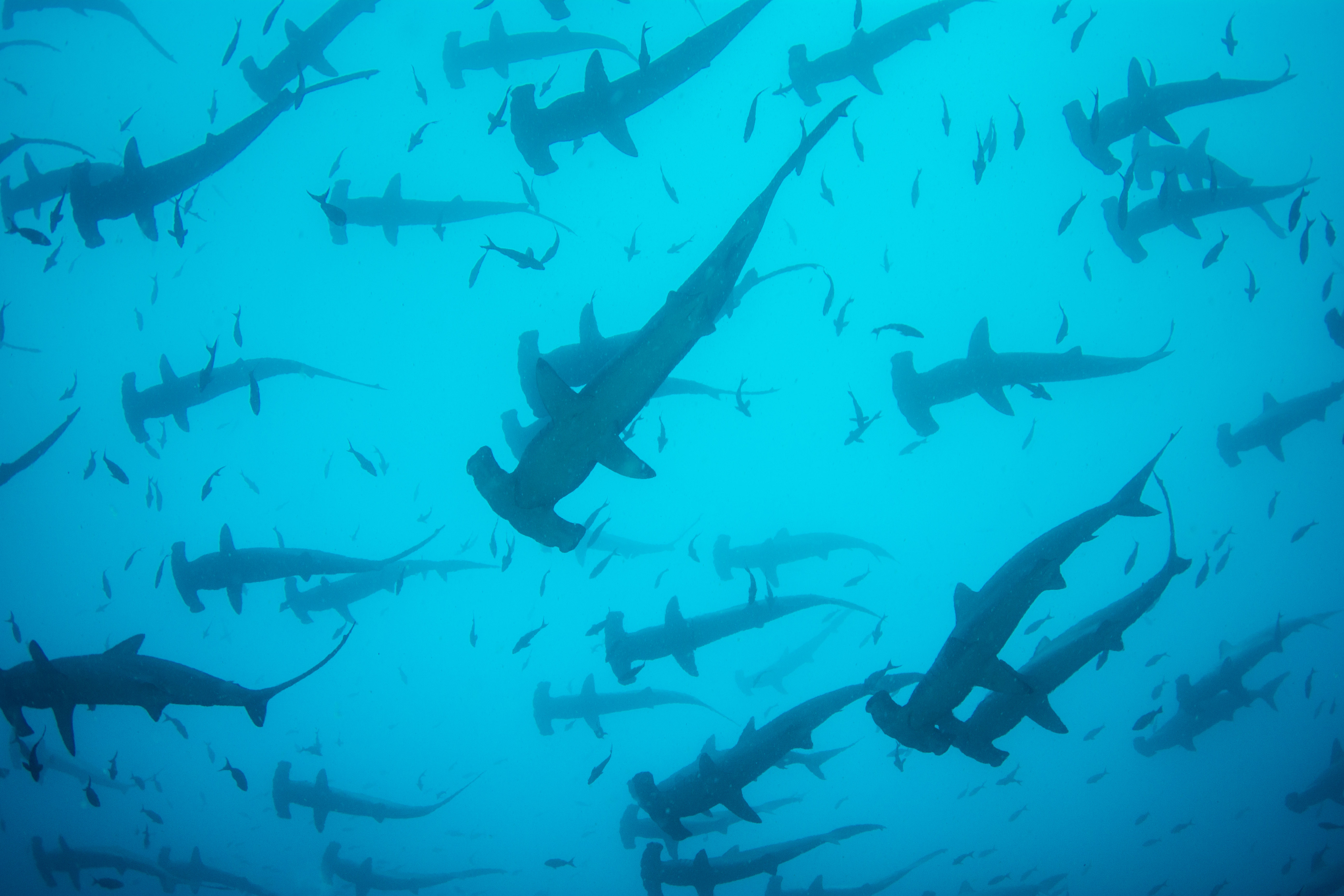 If, like a lot of divers, your inspiration to start diving came from Jacques Cousteau then Cocos Island should be on your radar: he considered Cocos Island to be the most beautiful island in the world.
In 1997 the island, located 550 km off the Pacific coast of Costa Rica became a UNESCO World Heritage Site. Uninhabited, it boasts the only humid tropical forest on a tropical island in the Eastern Tropical Pacific and is one of the most important sites for the protection of large pelagic migratory species, such as sharks, rays and dolphins. Sharks that are commonly found here include endangered and near threatened species like the scalloped hammerhead shark, silky sharks and whale sharks.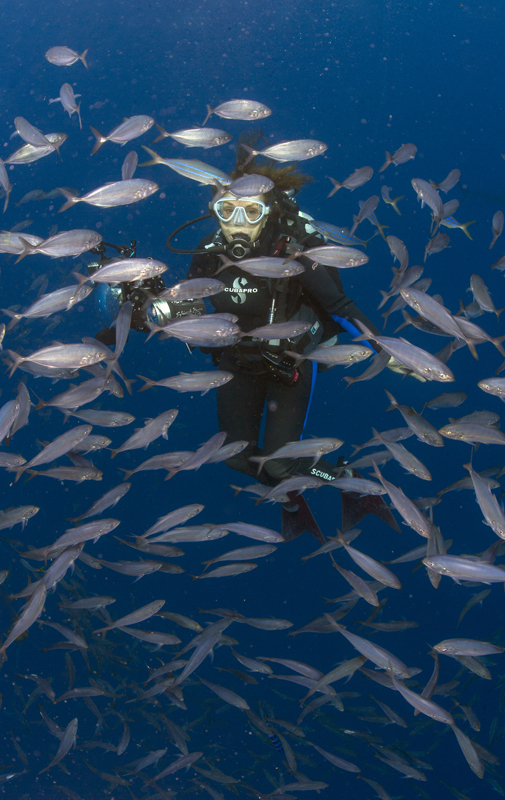 Why is Cocos Island a Hope Spot?
Hope Spots are a concept launched by Dr. Sylvia Earle in her 2009 TED talk.
"Hope Spots are special places that are critical to the health of the ocean — Earth's blue heart. Hope Spots are about recognizing, empowering and supporting individuals and communities around the world in their efforts to protect the ocean" – Dr. Sylvia Earle
Although considered one of the best conserved marine tropical waters, and a world class diving destination, Cocos Island still has many struggles, not least is illegal fishing, which is still unfortunately common. The island is also susceptible to damage outside of the designated Heritage and Hope Spot sites; trash is washed up on the shore from the sea and unregulated fishing of sharks outside the site has an impact inside.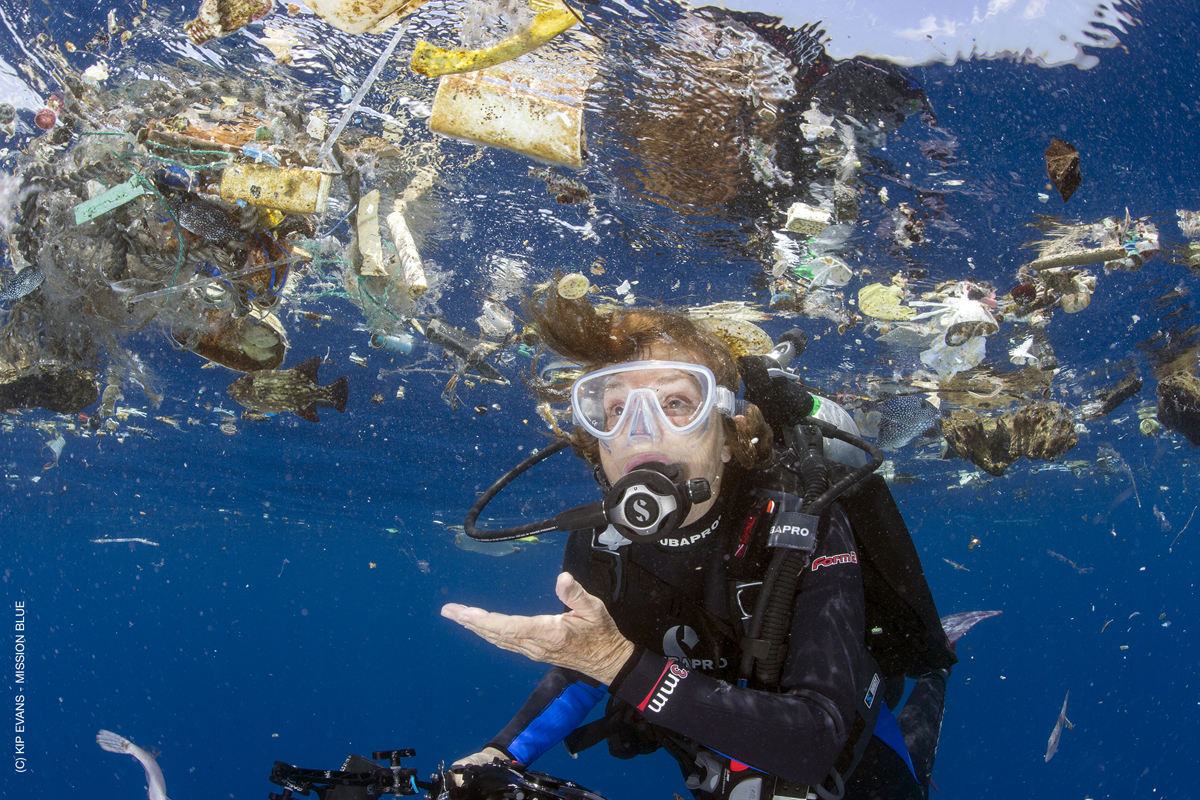 On May 24th the Mission blue team, headed by founder, Dr. Sylvia Earle, Director of Expeditions, Kip Evans, and Dr. Alex Antoniou from Fins Attached, headed out to Cocos Islands. The focus of their trip is to find and tag sharks found in the region in the hopes of further understanding more about the movement and conservation status of these apex predators. These activities are to support their ultimate goal: increase awareness for illegal fishing and celebrate the countless amazing species of sharks in Cocos Island.
"Tracking sharks around Cocos Island has been extremely important work for the continued protection of this World Heritage site. Beyond Cocos, we have been collaborating with other researchers in the Eastern Pacific from Colombia and the Galápagos Islands. By using the same technology, sharks have been tracked moving between these three locations. This region has been given the name of the "Triangle" with sharks using corridors to move between the islands." – Kip Evans, Director of Expeditions, Mission Blue
This isn't the first expedition to Cocos Island by the Mission Blue team, in 2015 the team descended 1000 feet below the surface of the ocean:
For more information on Mission Blue's recent expedition to Cocos Island, click here.
Learn how you can get involved in protecting more of our world's waters through Hope Spots here.