PADI® and Mission Blue™ have forged a formal partnership to help increase the level of protection of our world's ocean. Led by legendary oceanographer Dr. Sylvia Earle, Mission Blue inspires action to explore and protect the ocean. At the heart of this effort is a global campaign to build public support for the protection of Hope Spots — special places that are vital to the health of the ocean.
Hope Spots are about recognizing, empowering and supporting individuals and communities around the world in their efforts to protect the ocean. By activating its global network of divers and dive professionals, the PADI family will further bring attention to marine areas in a worldwide network targeted for enhanced protection.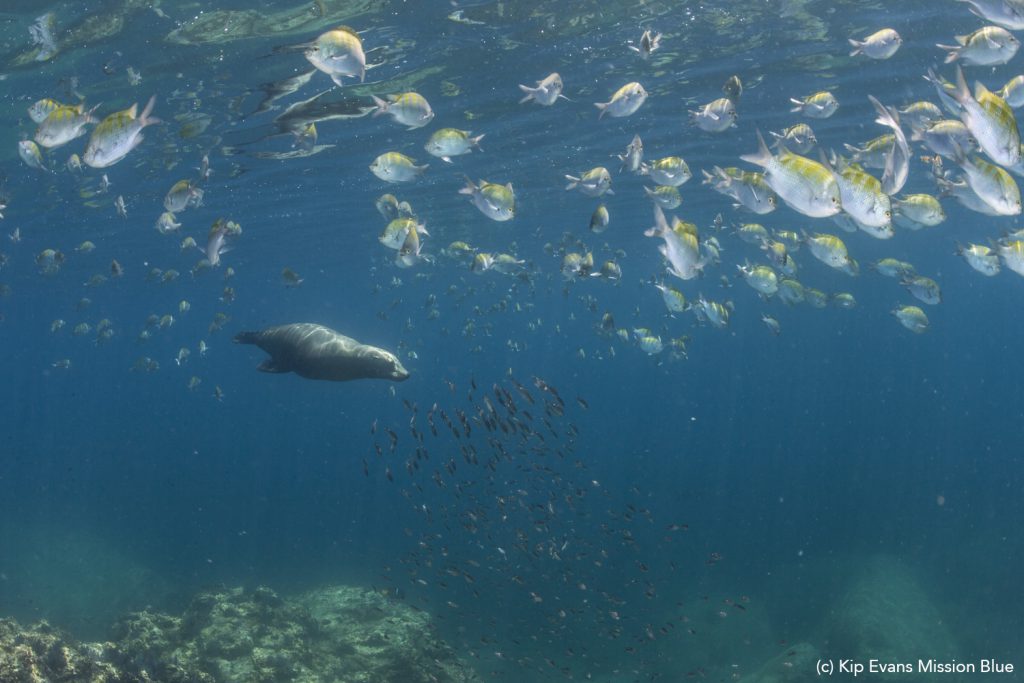 "Mission Blue is thrilled to partner with PADI to bring awareness to divers around the world about the value of Hope Spots," says Laura Cassiani, Executive Director of Mission Blue. "Divers are an important voice in the global coalition for greater marine conservation because they know first-hand the beauty and fragility of marine ecosystems. We believe deeply that this exciting new collaboration between PADI and Mission Blue will ignite broad support for further ocean conservation around the world. Onward and downward!"
In November 2016, PADI announced our Four Pillars of Change social and environmental responsibility program. Devised to elevate the PADI mission to be best in and for the world, the Four Pillars will help connect the PADI community to the ocean causes they care about. Program efforts will be focused on building awareness of important issues affecting ocean health, strengthening dive communities and dive infrastructure, and forming global alliances that will engage and mobilize PADI Dive Centers, Resorts, dive professionals, and divers to be a global force for good.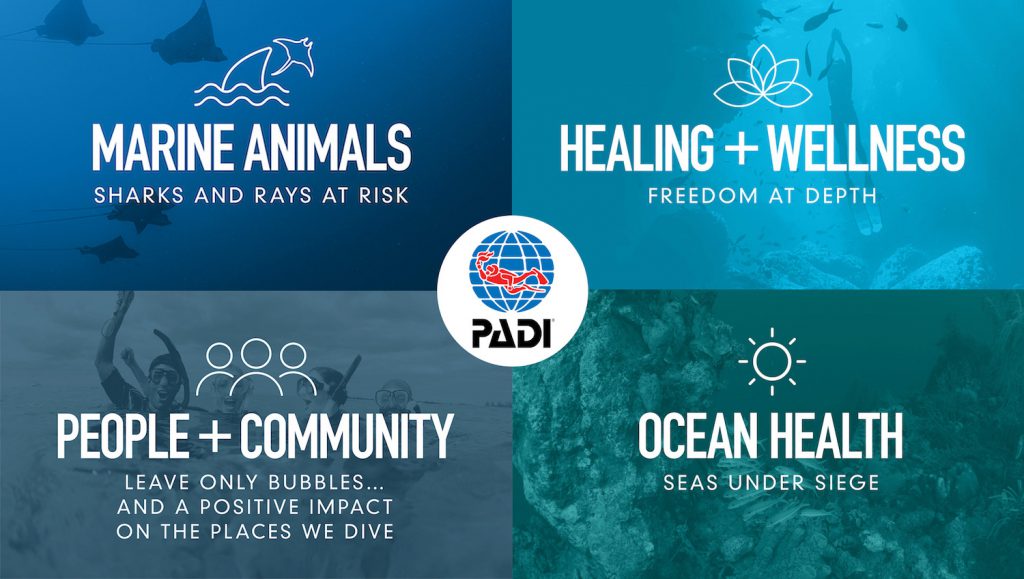 "Connecting PADI Divers and Members with the Hope Spots program provides them with actionable opportunities to have a lasting impact on the future of our blue planet," says Drew Richardson, President and CEO of PADI Worldwide. "Through our partnership, PADI and Mission Blue hope to educate divers and ignite support for Hope Spots with the long-term goal of formally protecting more areas of our world's ocean."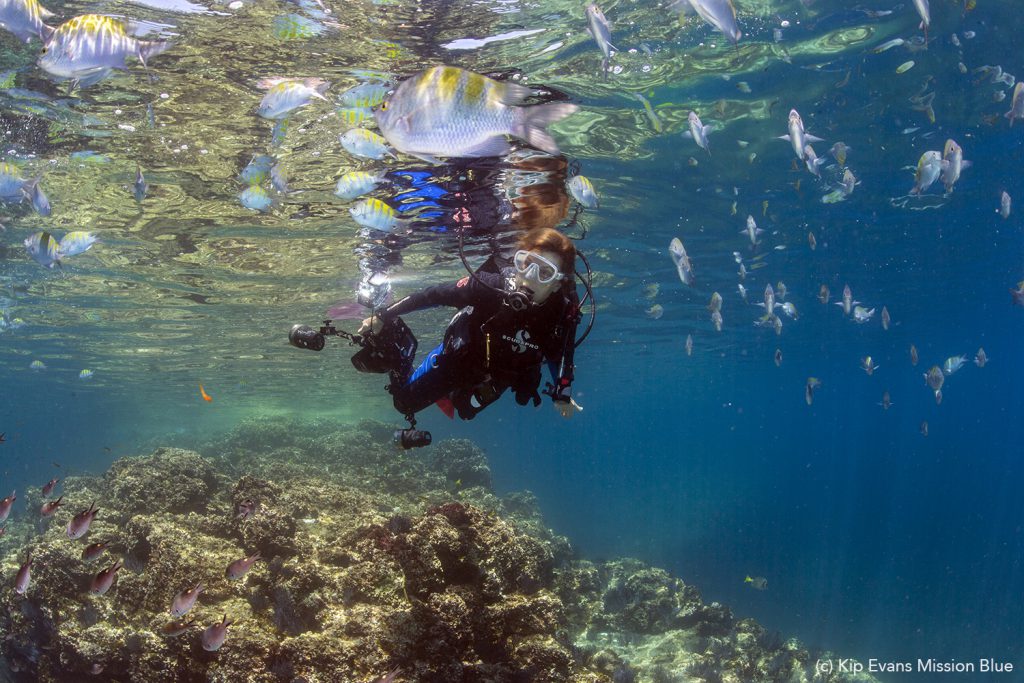 PADI will showcase a different Hope Spot each month, such as the Coral Triangle and the Saanich Inlet, to give divers a deeper insight into these vital ecosystems and the need to safeguard them as protected areas. In the coming months, PADI Divers will learn more about some of the best Hope Spots for diving and have an opportunity to nominate new Hope Spots.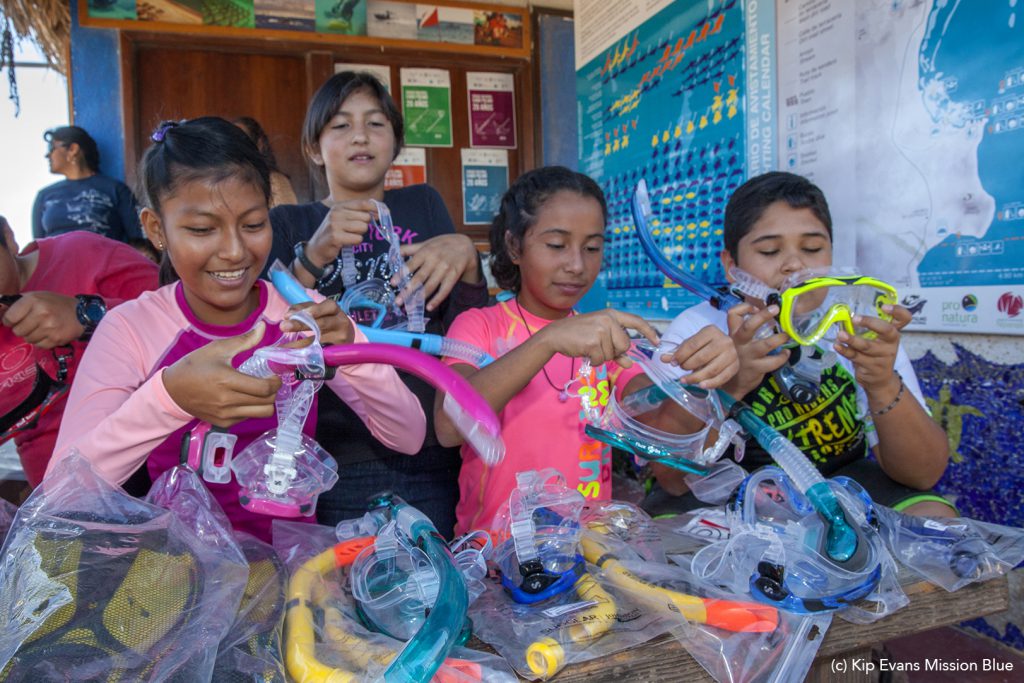 If governments, civilian organizations and communities work together to formally protect Hope Spots, these special marine environments can form the seeds of tomorrow's healthy ocean. Currently, only 5% of the world's oceans are protected. By joining forces, the goal set forth by the International Union for Conservation of Nature (IUCN) World Conservation Congress to protect 30 percent of our world's oceans by 2030 is reachable.
#padi4change