So, you want to keep your kids interested in diving, and having fun in the water. Well, one of the best ways to do that is with PADI® Specialty Courses. These five courses are the top picks from PADI AmbassaDiver Margo Peyton, founder of Kids Sea Camp, a weeklong program of diving and activities held in various locations around the world. Here's her take on what kids love most and why.
5. Zombie Apocalypse Diver
Minimum age: 10
"This is easily one of the most fun specialty courses out there," says Peyton. And although it includes makeup and high jinks, it also builds upon scuba skills, including rescue search-and-recovery patterns. The bonus:? It's fun and games, yes, but underneath it lies a bigger message about water pollution and saving the places we dive. The zombies, according to the course, are people who litter or otherwise pollute the oceans. The missions involve recovering the trash without being bitten by zombies.
Minimum age: 15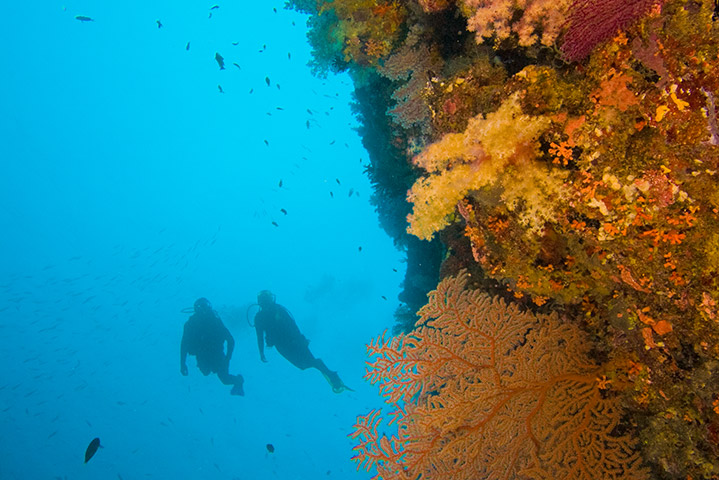 This one tends to mesmerize kids. Really, divers of any age tend to be fascinated with the deep. For young divers, this course is about discovery—understanding which colors disappear at depth, how pressure affects everyday objects, such as eggs or plastic bottles, and how depths affect them, both mentally and physically.
"We have fun showing kids the effects of pressure," says Peyton. "We crack eggs open at 60 feet and watch as the eggs stay together. The kids love that."
Minimum age: 10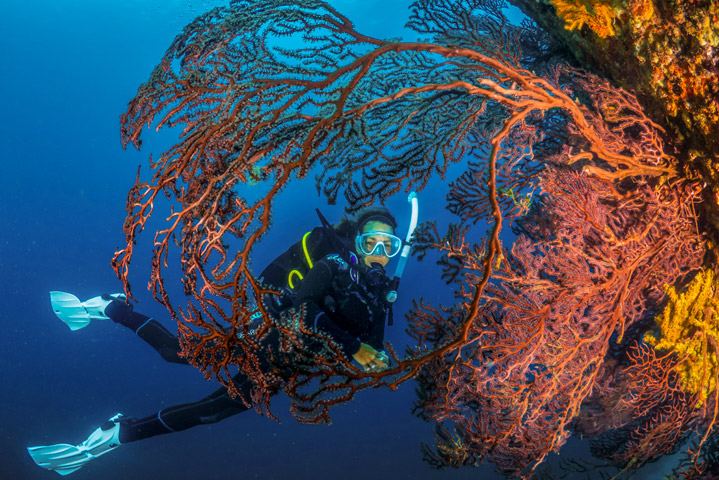 This is one for the thinkers. In this course, kids start to learn not only marine life identification, but also develop an understanding of more complex behaviors and relationships like symbiosis. It's science, and it's fun.
Says Peyton, "All kids love learning about underwater life, because they become explorers in this world they don't know much about."
The bonus for this one? The course may count as a high school or college credit.
Minimum age: 12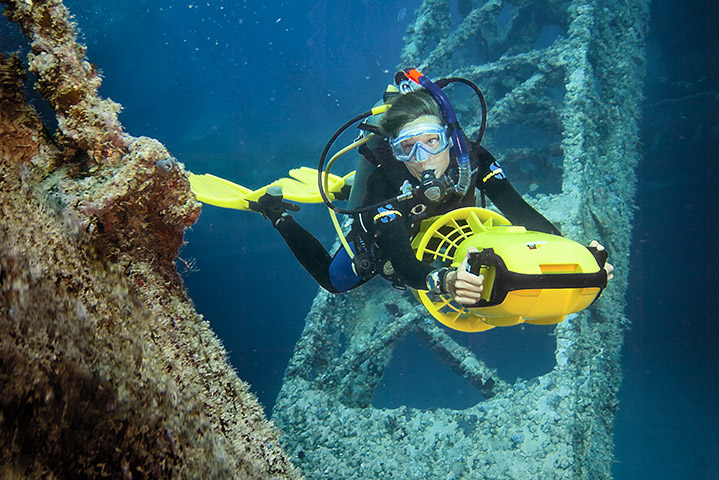 Not surprisingly, this course appeals to adrenaline-seeking kids. But beyond that, Peyton finds that most kids are drawn to scooters.
"Kids love the speed, and the fact that they can see and do more on a scooter," says Peyton. "Plus, kids and electronics go hand in hand. And besides, are you kidding me? What kid doesn't like riding a scooter underwater?"
Not only is the course fun, but Peyton finds it also strengthens their buoyancy skills.
Minimum age: 10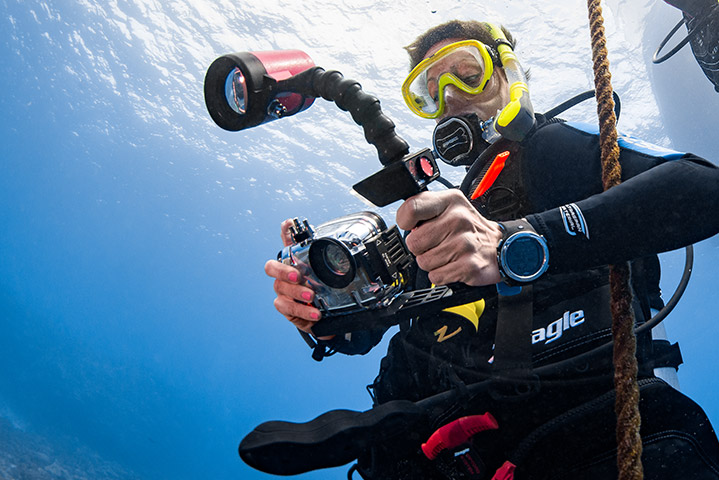 This course is one of the easiest for kids to engage with, and it's also a shortcut to helping them understand and appreciate marine life. And it's an easy sell.
"If you think about Snapchat, Instagram and Facebook—these kids spend so much time focused on photos that this course is such a natural fit," says Peyton.
Taking the course reshapes how kids view the underwater world.
"Before the course, most kids often consider a dive boring if they don't see something big, like a turtle," says Peyton. "But afterward, they stop and take a photo of a chocolate chip starfish or a decorator crab. They really start to appreciate what they're seeing down there."
Kids also begin taking pictures of what they have questions about, such as fish species they can't identify or behaviors they can't explain yet. Moreover, it's a great way to document this time in their lives. And, beyond that, kids just love it.
Says Peyton, "The Sealife cameras have a Wi-Fi connection on them, and most resorts have signal on the beach, which means these kids aren't even out of the water before they're posting on Snapchat and Instagram. It's amazing."
If you're passionate about scuba diving and haven't quite made the next step to have your kids PADI certified, check out these reasons why you should buddy up with your kids.