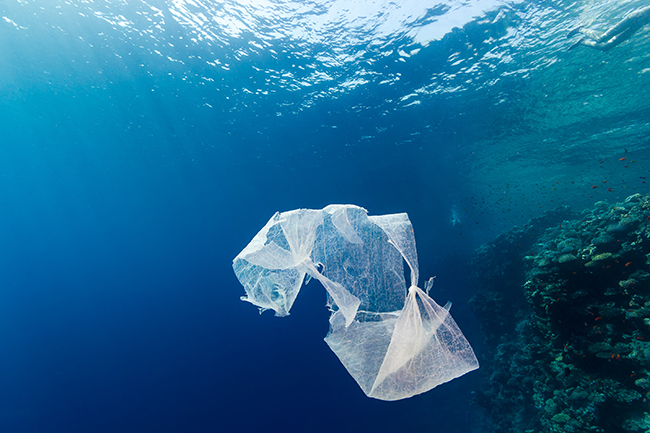 Fighting for our seas might sound like an extreme way of putting things but with rising concerns about the plight of our oceans, maybe it's not all that outlandish. In this post we look over the ways different charities and organisations are fighting for our seas and bringing attention to the plight of our Oceans…
With striking visuals this campaign turns the tables on plastic pollution, likening it to a plastic superpower. To highlight the growing threat of throwaway plastic SAS Wasteland Warship, a giant 30ft model of a warship, was also created using only plastic marine litter.
By building kayaks out of plastic bottles and paddling down the worlds most polluted river brothers  Sam and Gary Bencheghib wanted to create a shocking visual to insight change.  The river in question is the Citrum river in Indonesia. By giving plastic bottles, one of the items commonly found in this river, a new lease of life they hope to show trash is a resource and can be reused
Ending the flow of trash at the source. The Ocean Conservancy is taking a different approach to protecting our seas – by tackling the problem at its source and preventing trash getting into our water systems in the first place. They do this by working with everyone from businesses to individuals to educate and change practices and products which lead to ocean pollution.
There's plenty that Project AWARE do to protect our oceans, not least by creating a Dive Against Debris app where you can log any items you find during your Dives Against Debris. This helps to speed up the collection of marine litter data that becomes part of a global dataset, helping drive long-term change to address the global marine debris crisis. This process gives us the power to help with citizen science and protect the places we love the most.
By working with videographers and conservationists the Manta trust took the immersive ocean experience to the delegates of the CITIES conference 2016. This 360° video meant that the delegates could see exactly why Mobula rays had been proposed for protection from unsustainable international trade.
Through their innovative use of film and digital media Plastic Ocean are spreading awareness. You may have heard of, or even watched, their film 'A Plastic Ocean'
We've recently partnered with the global ghost gear initiative whose focus it to ensure that ghost gear is reduced, removed, and recycled. Their aim is to unite businesses, organisations and NGOs to fight this particular threat to our oceans.
This is not an exhaustive list of what these organisations are doing, or indeed, of all the things that are being done to protect our oceans. But hopefully enough of a taster to inspire and motivate!