As a travel blogger I am quite familiar with the term 'bucket list', and I have had one since I was 16. It is still written on the same piece of Hannah Montana notebook paper, with many additions, check marks, strike throughs and tears to show its dramatic history through my youth.
Learning to dive, however, opened up a whole new world of possibilities and experiences to be added to, and checked off, the list. There was just no way I could simply add these to the same list, so I created a new one; my Diving Bucket List.
Diving with dolphins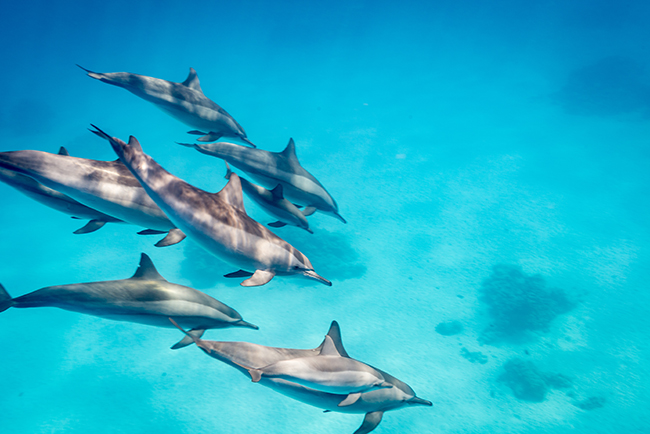 I know this isn't a place, and that it isn't an activity you can sign up for and expect to 'do' for an entire dive. But ever since experiencing my first breath under water I've wanted to get the chance to meet my favourite animal while down there in the deep blue. When diving with wild marine animals especially, it is important to remeber you're in their space. Project AWARE's 10 Tips for Divers to Protect the Ocean Planet are really useful to bear in mind.
The Great Barrier Reef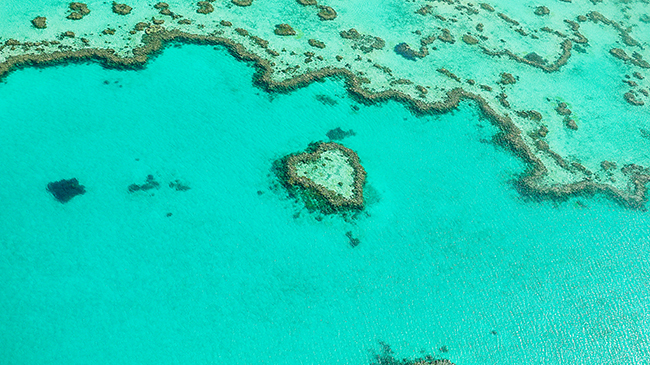 I'm sure this is an obvious one, and on most people's Diving Bucket Lists. How can you not add the world's most famous dive site? As the Great Barrier Reef famously deteriorates, it is more important now than ever to get educated and do what you can to help prevent it, and what better way to do so than to go there and help out? Find out more about diving the Great Barrier Reef here.
Diving with whale sharks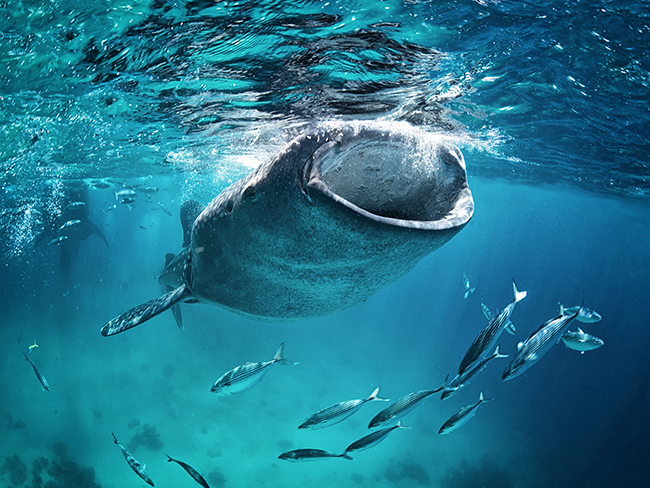 Here's another popular one, but you'd be surprised by how many people who wouldn't do this. Personally, I think whale sharks are some of the most majestic and impressive creatures on the planet, and would love the chance to dive near one of them. There are plenty of places around the world where this is possible, many of which are in the Asia Pacific.
The Museo Atlantico, Lanzarote
Have you ever heard of an underwater museum? Well, there are several actually! The Museo Atlantico in Lanzarote is the only one in Europe, and contains a collection of sculptures by artist Jason deCaires Taylor. You can explore it just off the coast of this Canary Island.
Tiger Beach, Bahamas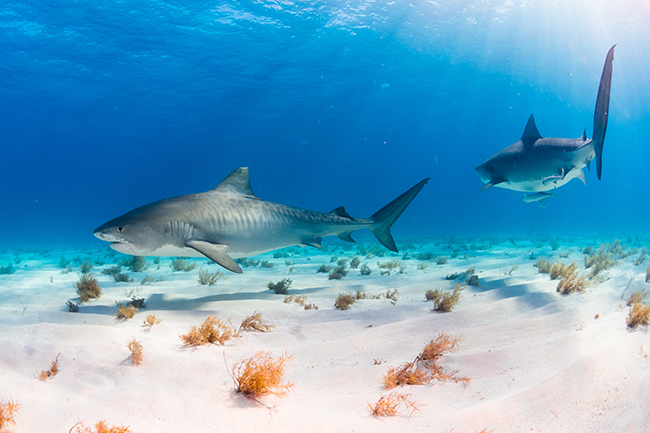 Every time I tell people about this dive site I get the same look. Tiger Beach is known for its (up to) 14-foot tiger sharks that inhabit the area and that are happy to come visit during your dive. Seeing sharks up close would be the ultimate diving thrill for me, and I happily tell anyone that asks.
My diving bucket list can go on forever, because I keep discovering new and exciting dive sites. Also, I'm a sucker for adding dive sites I've already been at to the list, which is what I did after learning to dive in the Maldives, for example. Now, diving in the Maldives is back on my bucket list, which never seems to end.
---
About the Author:
Lisa Stentvedt is a travel blogger and writer from Norway. Follow her adventures on her blog Fjords and Beaches and on Instagram.