Written by Justin Carmack
Indonesia is one of my favorite countries on Earth for diving, and it's no wonder with so many incredible locations, all with something different to offer. From Macro critters, to giant pelagic, to pristine reef, I can't get enough.
Although I have dove all over the country, Raja Ampat is by far one of my favorites. I love being smack dab in the middle of the Coral Triangle, diving and exploring the remote dive sites of Western Papua, above reefscapes that most divers only dream about.
I even wrote a pretty in-depth guide to diving in Indonesia, but it is always the legendary Raja Ampat that people want to hear about the most- and I'm happy to oblige.
Wobbegong and Walking Sharks.
Ok, so apparently wobbegong sharks are common in Australia, so I was surprised when the Australian divers in my group weren't that impressed by them. But besides the Ozzies, we all fell in love with the weirdest shark I have ever seen.
When I first arrived I told my friends that I really wanted to see a wobbegong, and sure enough, I saw at least 11 in 4 days. I was ecstatic to get to film them as they just sat flat on the sand, staring at me over those long whiskers.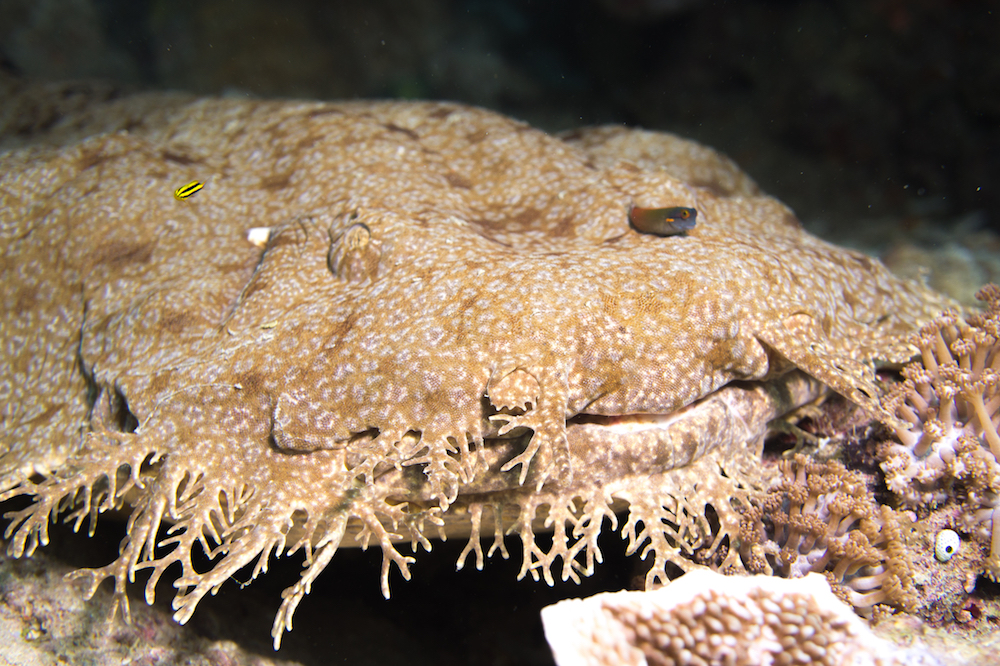 The other critters on my bucket list for that trip, were walking sharks or epaulette sharks. This is a close second to the weirdest shark ever, as I got to watch 3 of them walking around in the sand on their fins! I was blown away, and won't soon forget. At times they even walked up out of the water and onto the beach, to snag a piece of fish!
The Fields of Hard Corals.
On one dive called Mellisa's Garden, I was left in complete shock. I've dove all over the planet, documenting the best scuba diving in the world, and have never seen something like this, and it has been a long time since I've been pleasantly surprised as I was there.
There was a ton of different coral species at the site, with tons of critter inhabitants, but it was the vast field of stag horn that was a first for me. It was a blueish color that I have not seen before, and completely covered the floor for as far as the eye could see. Even with a strong current pushing me along the tops of the stags, it still took half an hour to get to the end. I couldn't believe how much there was, and how healthy they were. It was incredible.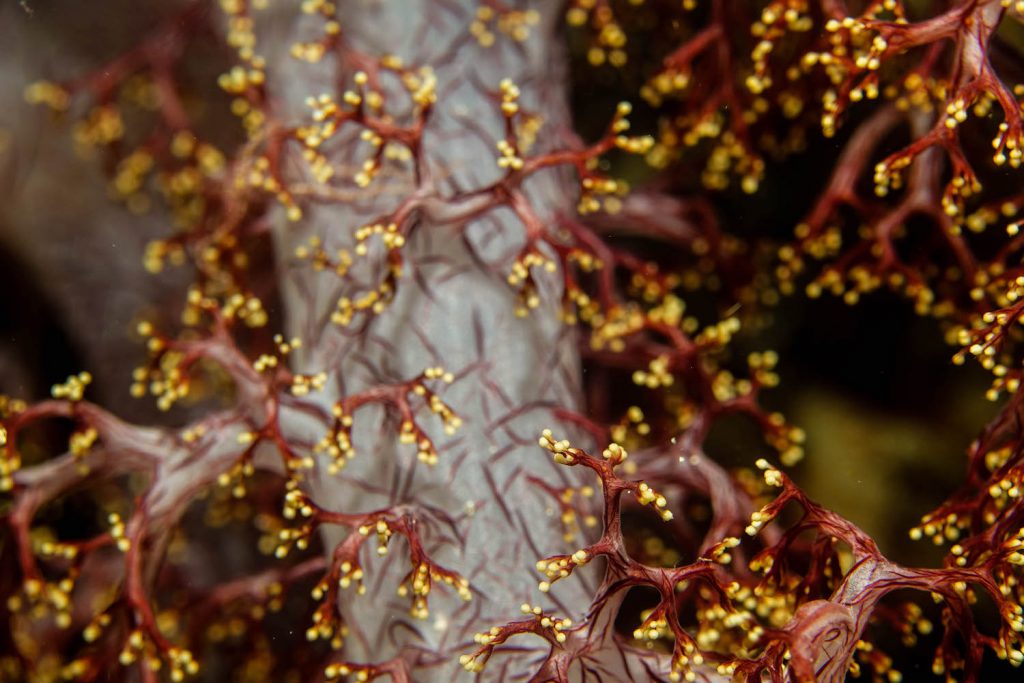 The Top-Side Beauty.
I don't think that I have had a more beautiful surface interval, than the many I've had around the archipelago and islands of Raja Ampat. I flew the rotors off my drone getting that birds eye view in between each dive, and it was worth it!
There are many insane islands and sandbars where your dive resort can park at, but if you go to Raja Ampat without visiting the Piayanemo Islands and it's lookout point, it would be a crime.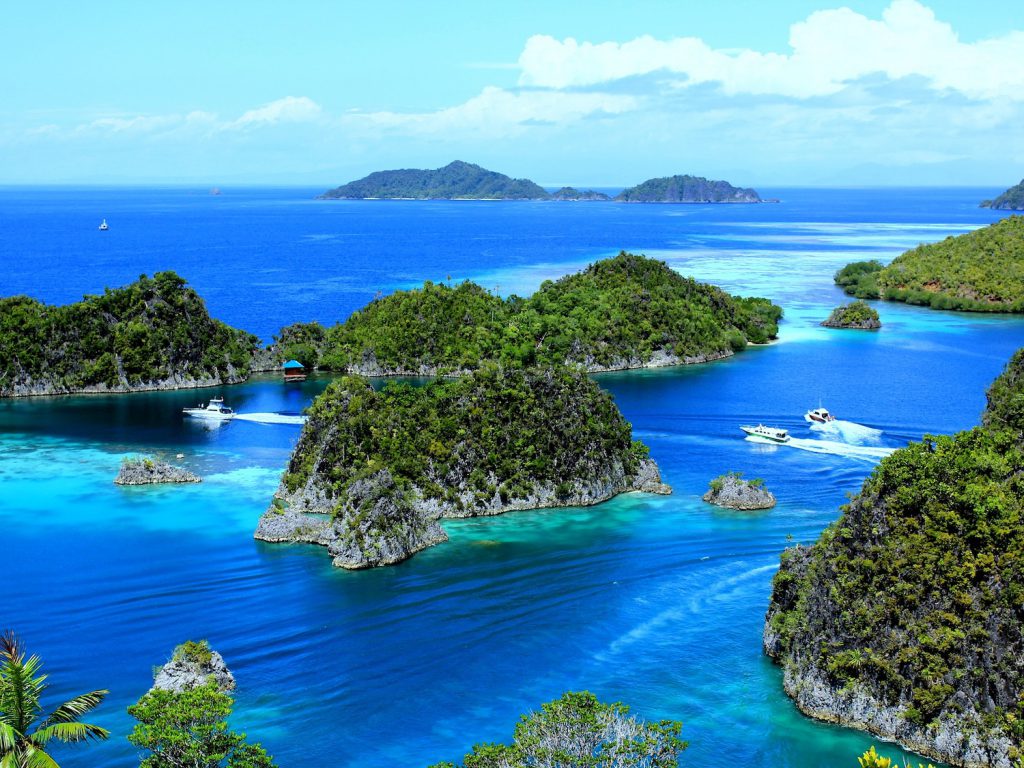 There is also a beautiful spot simply called "The Passage", which from a drone looks like a winding river, but is actually just a inlet between a bunch of pretty islands. It was incredibly beautiful, and you definitely need to ask your boat crew to take you there at least once.
Arborek Village/island is another beautiful island, and if the locals know you are coming they love to put on their traditional dress and give you a dance welcoming. You will probably be heading there anyway to dive with the huge schools under the famous Arborek Jetty, so enjoy!