You might have seen Bianca Simonetti's photograph of a motorbike resting underwater on our social channels last month. We were taken with the striking image and as we found out more about Bianca and her reasons for taking these images we knew the wider PADI community would be interested too, so we took the time to ask a few more questions…
What is it that inspired you to start underwater photography?
I've been a photographer and a scuba diver for years, but I'm also a Naturalist and a swimmer, so underwater photography has been a logical consequence.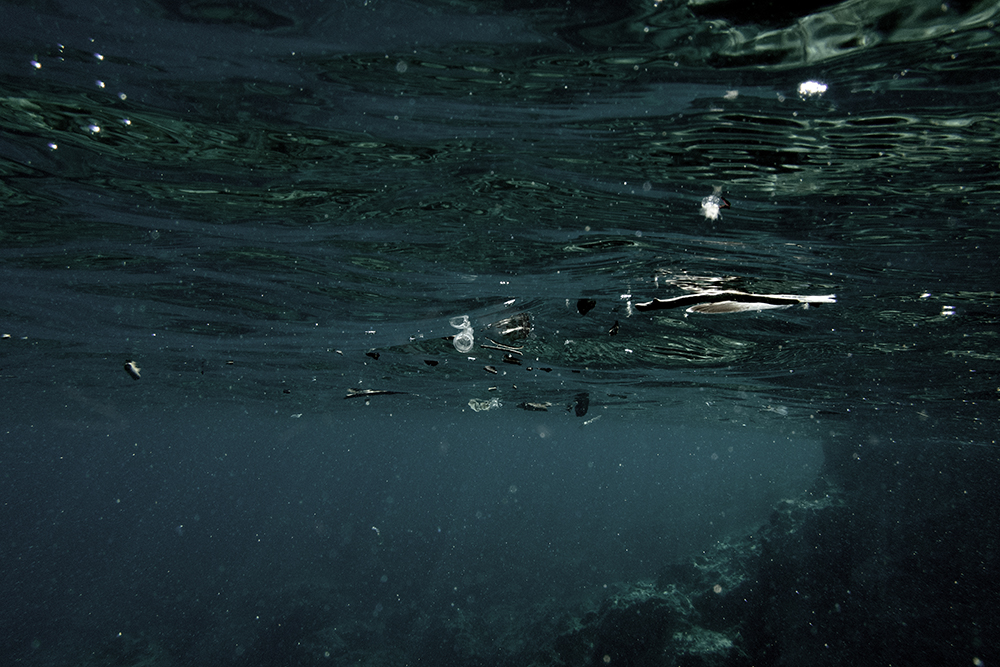 Your current project is focussing on 'Marine Litter', why have you decided upon this subject?
This project has been realised for a master of photojournalism (SDF) at ISFCI in Rome. I live in Italy, in a small seaside town and in winter the beach in front of my house is usually covered in rubbish brought by the tide. Hence, looking out the window my first thought was to tell through pictures, what it really lurks beneath the surface.
Plastic litter drifts across the seas and washes up on our beaches, killing wildlife and scarring the shoreline. The unbelievable thing to me is that most human beings still don't realise the gravity of the situation. Fortunately, it looks like something is changing, and I hope mine will be just another one of the many voices raised to protect our oceans.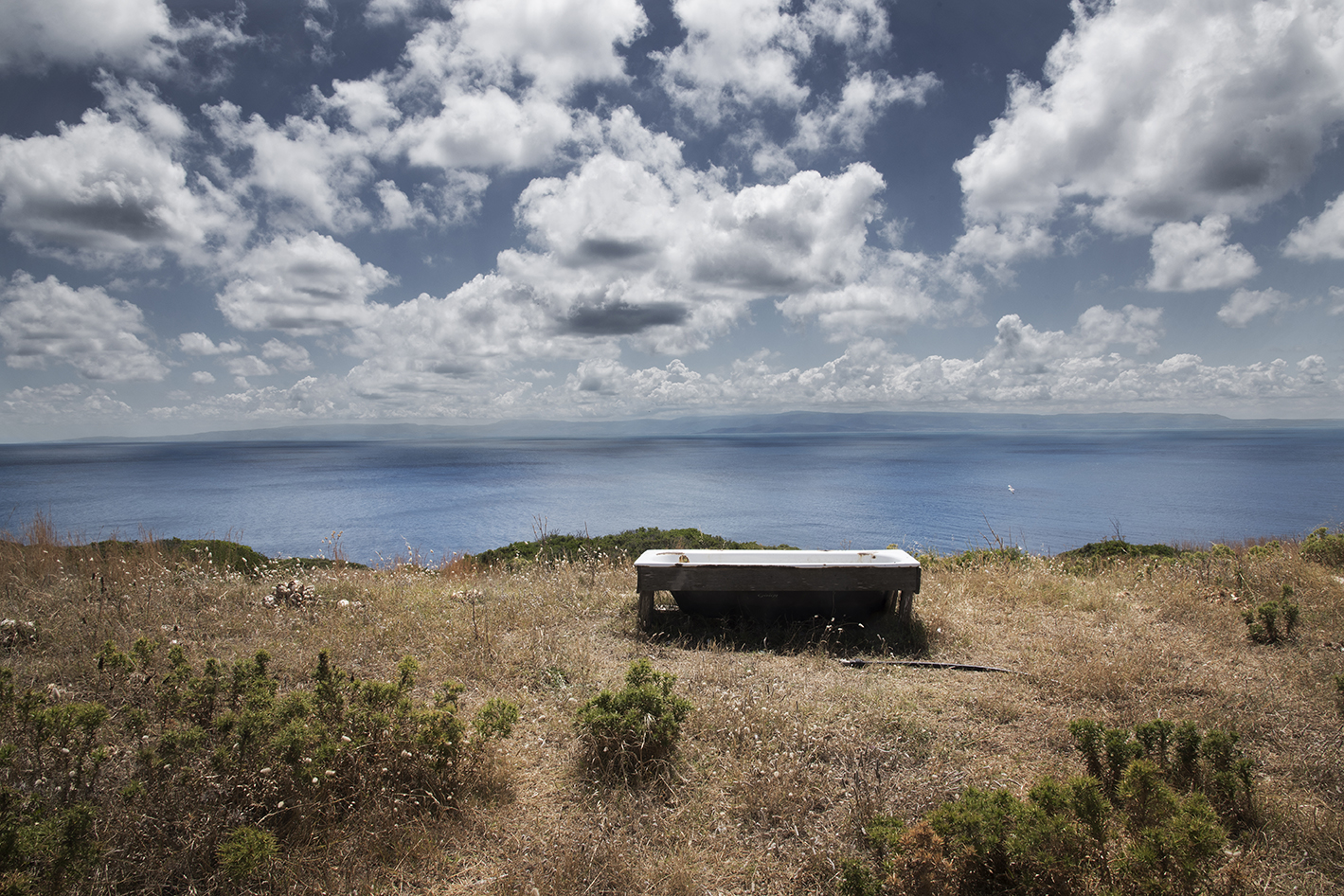 What is the reasoning for taking your shots around Isole Tremiti?
Italian superficial sea waters are covered in plastic and micro-plastic materials. Research state that the amount of plastic is actually comparable to the present levels, of the same material, in the Oceanic vortexes of the North Pacific. Highest peaks are reached in the water of Portici (Naples, 3.56 fragments per cubic meter) but also in protected areas such as the Tremiti Islands (2.2 fragments per cubic meter).
Here are some of the principal results from the Institute of Marine Sciences of the CNR in Genoa (ISMAR), and Greenpeace Italia. These are the outcomes of the samplings in our waters taken during the tour "Less plastics more Mediterranean" conducted by the flagship of Greenpeace, "Rainbow Warrior" last summer:
To get an idea of what values mean we imagine filling two pools with the water of the Tremiti Islands and the water of Portici: in the first we would find ourselves swimming in the middle of 5,500 pieces and in the second we find ourselves in the middle of 8,900 pieces of plastic.
The analysis  identified 14 types of polymers. Most plastics are made of polyethylene, which is the polymer with which most of the packaging and disposable packaging is produced.
On Tremiti islands seabeds I found a motorbike, a radial engine, but also fishing nets used in mussels farming, polystyrene boxes and a lot of other types of plastic objects. I have collected many of the items found underwater and on the beach, to make still life photos.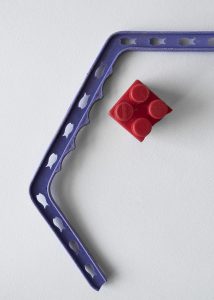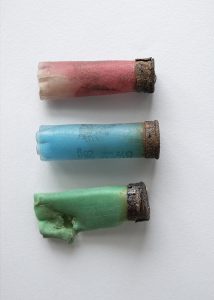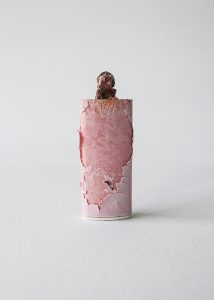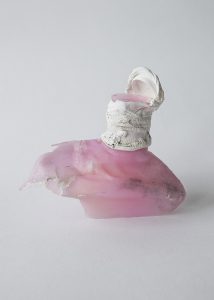 How do you hope people seeing your images will react?
I hope that, looking at my pictures, people will finally realise how long a single lighter can last when it is thrown on a beach. Plastic pollution knows no borders and plastic fragments of these objects endure in our seas longer than a "cigarette break". Everyone, divers or not can change the future of our seas, just deciding to collect or reuse such objects instead of throwing them away.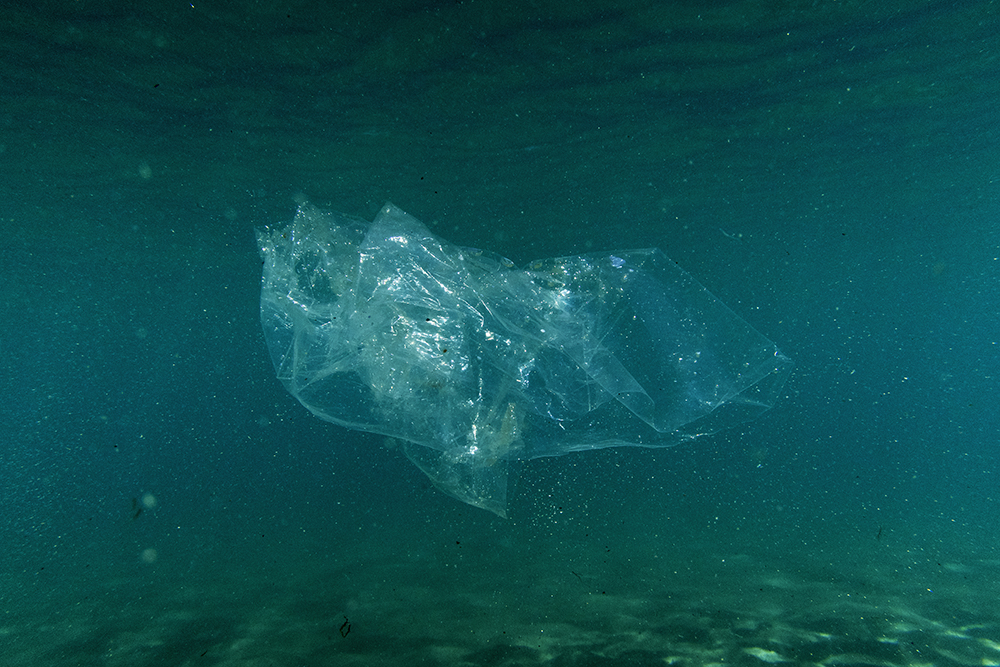 How has being a diver impacted your studies?
It all started with my first "Giant stride". This event has completely influenced my career/life choices and, of course, my studies. A few years later, a dive in a spectacular sea cave, in the crystal-clear sea of Lampedusa island, here in Italy, has definitely increased my interest in marine life and underwater photography.
If this post has inspired you to take your camera under the water with you, why not look into our Digital Underwater Photographer Specialty?