The planet's environmental health is the biggest challenge humanity has ever faced. Looking at the innovation, initiatives and social ground swell happening on all fronts, we know we can rise to the challenge through dedication, focus, tenacity and importantly, by working on hearts and minds as well as preservation and restoration. Involving kids – the coming generations who will inherit the Earth – is crucial for our future. Global conservation is making great strides, but a sustainable future demand that it becomes an ongoing mindset that expands and gets passed on.
And, it's happening, thanks to divers who reach and teach youngsters to share a passion that goes beyond diving to protecting and restoring the underwater world. In Tahiti, the Moorea Coral Gardeners – a growing team of youngsters (and some not-so-youngsters) – freedives to replant coral to reverse damage to Moorea, Tahiti's incredible reefs (still awesome, by the way). But, they go further, educating local youth about why all the world's coral reefs are environmentally and economically important, and need preservation. The Gardeners started as a local youth coral restoration project and now, through social media, they touch lives everywhere with an age-spanning team of international professional athletes, actors, and media stars.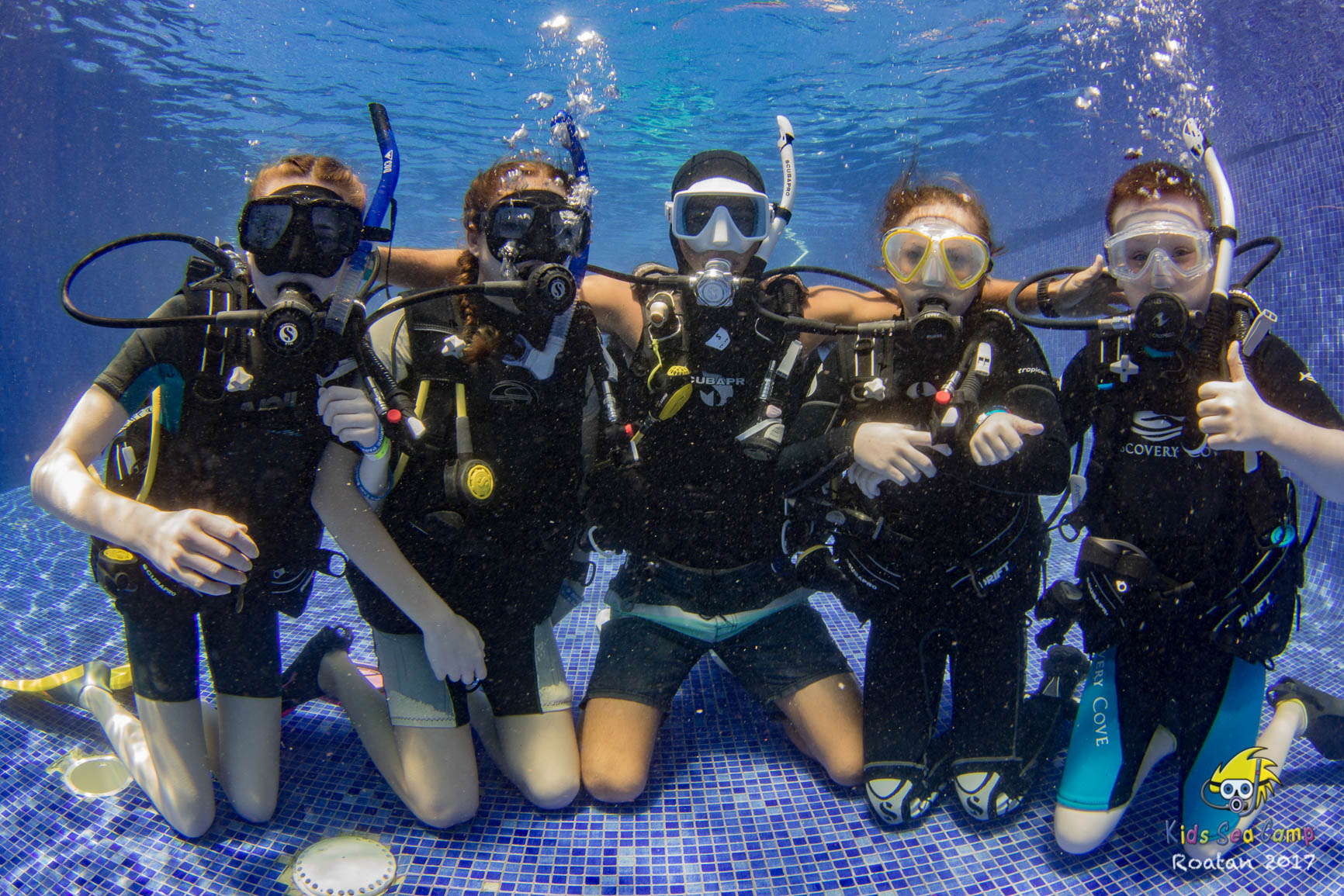 The U.S.-based Kids Sea Camp, founded by PADI® Instructor Margo Peyton, involves youngsters starting at age 4 (snorkeling) at some of diving's best and most popular south Pacific and Caribbean destinations. In Kuala Lumpur, Malaysia, at Kids Scuba Syed Abd Rahman is on a parallel mission, bringing new talent into diving's ranks by uniting ocean and coral conservation with diver training. Both groups introduce youth to wondrous, eye-opening underwater adventures while embracing diving's higher purpose as the underwater world's ambassadors and protectors. Still other divers reach kids wherever they are; in Koh Tao, Guy Corsellis talks with kids at the Koh Tao International Primary School about marine life, how it behaves, why it's important and how to be kind to the environment.
There are many examples like these, and there need to be more because through involvement, engagement and example, young divers learn that the ocean and coral reefs are not just awesome, but threatened. They learn why and, most importantly, what we can all do about it – and we're talking about more than coral. Showing our youth the underwater world and coral reefs is the best place to start in building a global culture that lives harmoniously with the global environment. People who experience coral reefs come to care about them quickly – and because these are the world's environmental barometers, it's often where we see subtle changes first. People focused in preserving this fragile environment will take on the bigger environmental issues because almost all of them ultimately affect the coral reefs. In other words, to preserve and restore the coral, we really have to preserve and restore the world environment.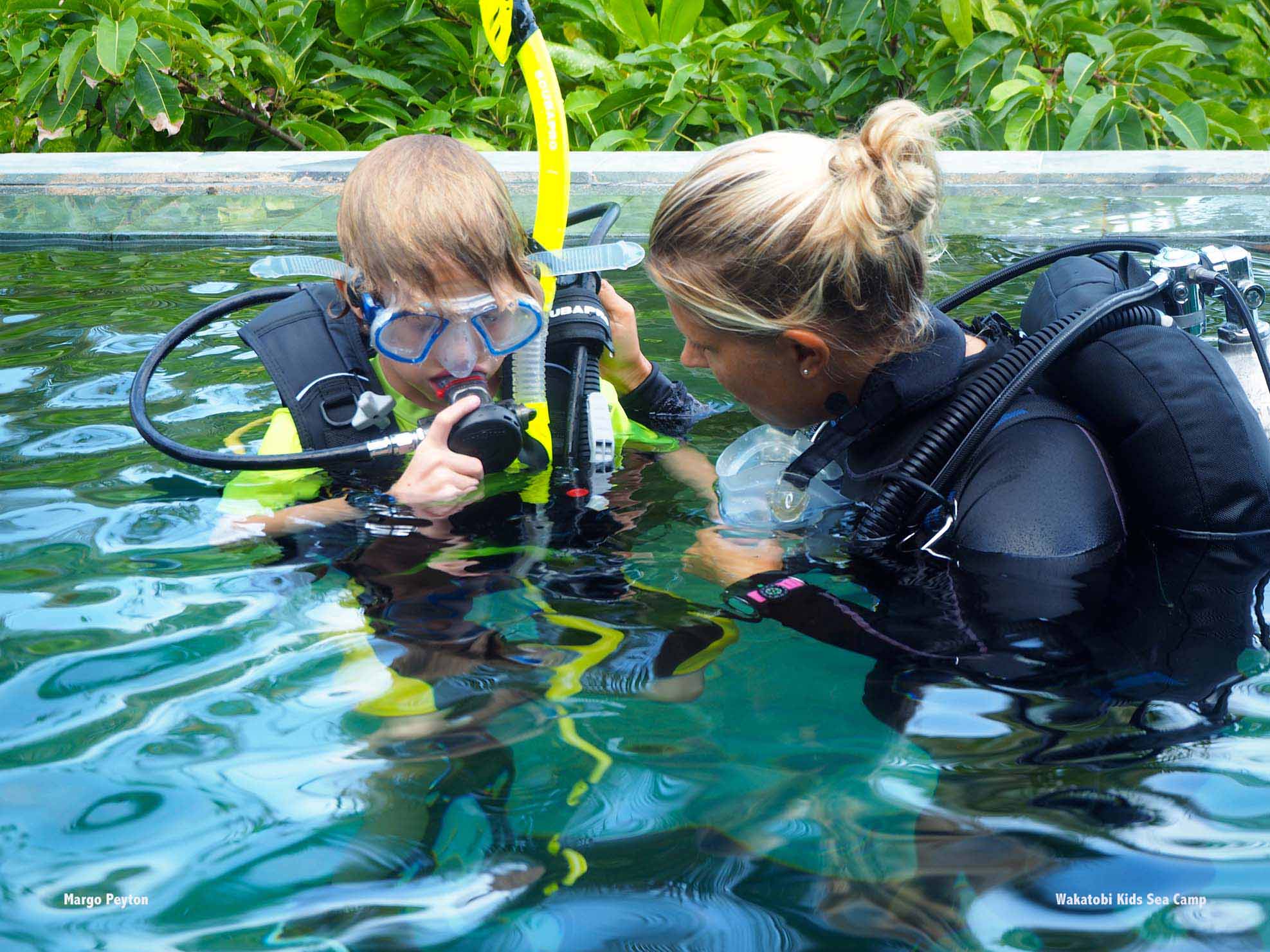 Let's applaud the reachers and teachers who motivate young people to embrace the underwater world, but I challenge all of us to also beone of them. Share your diving experiences with the kids in your life – at schools, youth centers, clubs, neighborhood, home — anywhere you cross paths. Explain why the oceans, reefs and the creatures living there are special and important, and how choices like reusing and recycling make a difference. Offer to introduce them to a dive instructor if you're not one yet, or teach them to dive if you are.
Then, watch their eyes light up when they see, hear and feel what you and I have come to love so much. It's one of the most rewarding ways to contribute to a better future.
Dr. Drew Richardson
PADI President & CEO