Ask any scuba diver what's on their diving bucket list, and you can pretty much guarantee that on there somewhere will be the crystal clear, crisp waters of the Silfra Fissure in Iceland. Which is why you'll find the iconic scene on one of our limited-edition PADI certification card – but how do you go about capturing the beauty of this ultimate bucket list destination?
The photographer
Dr. Alex Mustard is a multi-award winning underwater photographer, marine biologist and author. Working as a full time underwater photographer since 2004, his passion started the tender age of 9 when he took his first photo underwater.
"I used to work as a marine biologist. I was Dr Mustard in another life. But at the same time as following that career, I was also a keen diver and underwater photographer. In my late 20s I decided to make underwater photography my full time job. It is not an easy way to earn a living, but it is hugely enjoyable and I get once in a lifetime experiences every week."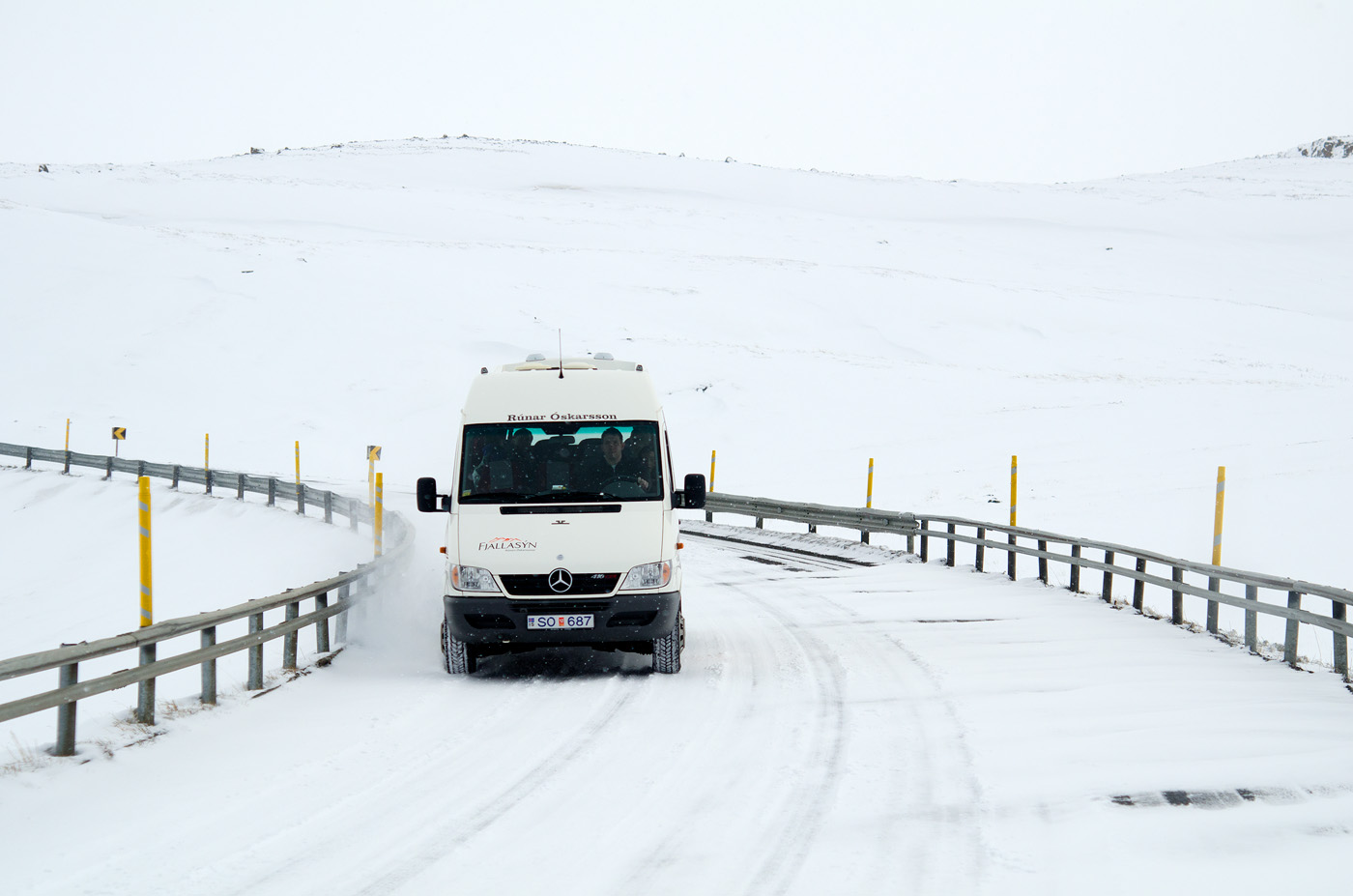 The destination
What is it about Silfra that draws photographers and divers from all over the word? "The water is so clear that you cannot see far enough, before the canyon jags off in a new direction, to estimate it accurately," he says. "This was what I wanted to capture about the place. The chance to dive between two continental plates and shoot in the amazingly clear mineral water that fills this chasm."
It's not easy to reach either, with cold weather and even snow on the roads "Silfra gets quite a lot of green filamentous algae growth in the summer, but I wanted to capture it when it was clean. Which meant visiting in spring before the algae grows. This is also a cold time in Iceland and meant there was lots of snow around as we drove up to the dive site."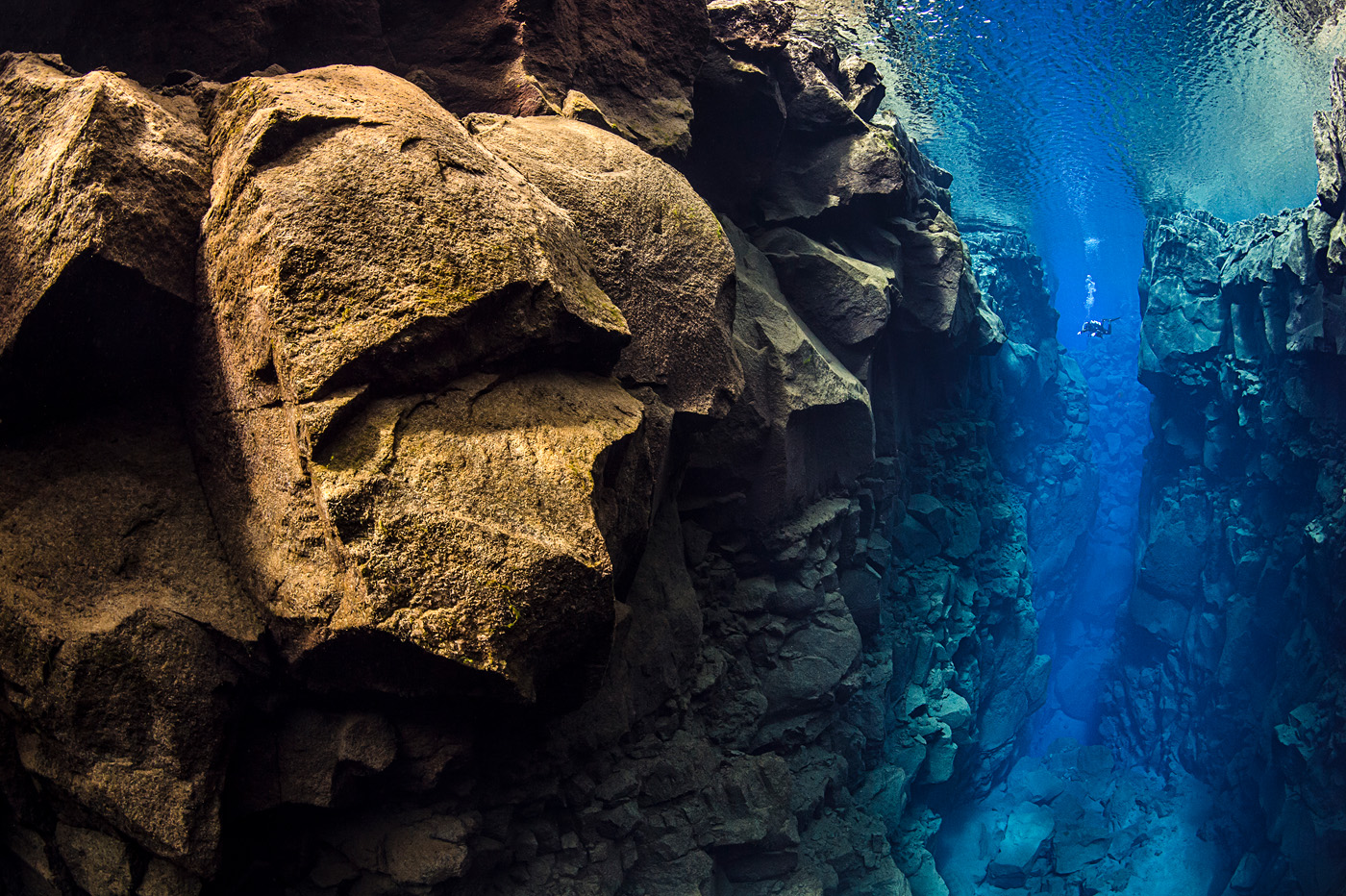 Getting the shot
So how do you go about getting a shot of the famous Silfra that truly represents the grandeur and beauty so many associate with the dive spot? According to Alex, the key to success was in the planning…
"Although the water in Silfra is super clear, it is also very dark. So this is a challenge technically." By using the latest in low light photography technology, Alex was able to capture the shot using natural light. "This scene is too large to light with underwater strobes, so I had to rely on the daylight, which meant diving at exactly the time of day that the sun illuminated both sides of the canyon. In Silfra this is lunchtime – which has the added bonus that we were the only people in the water as everyone else was eating!"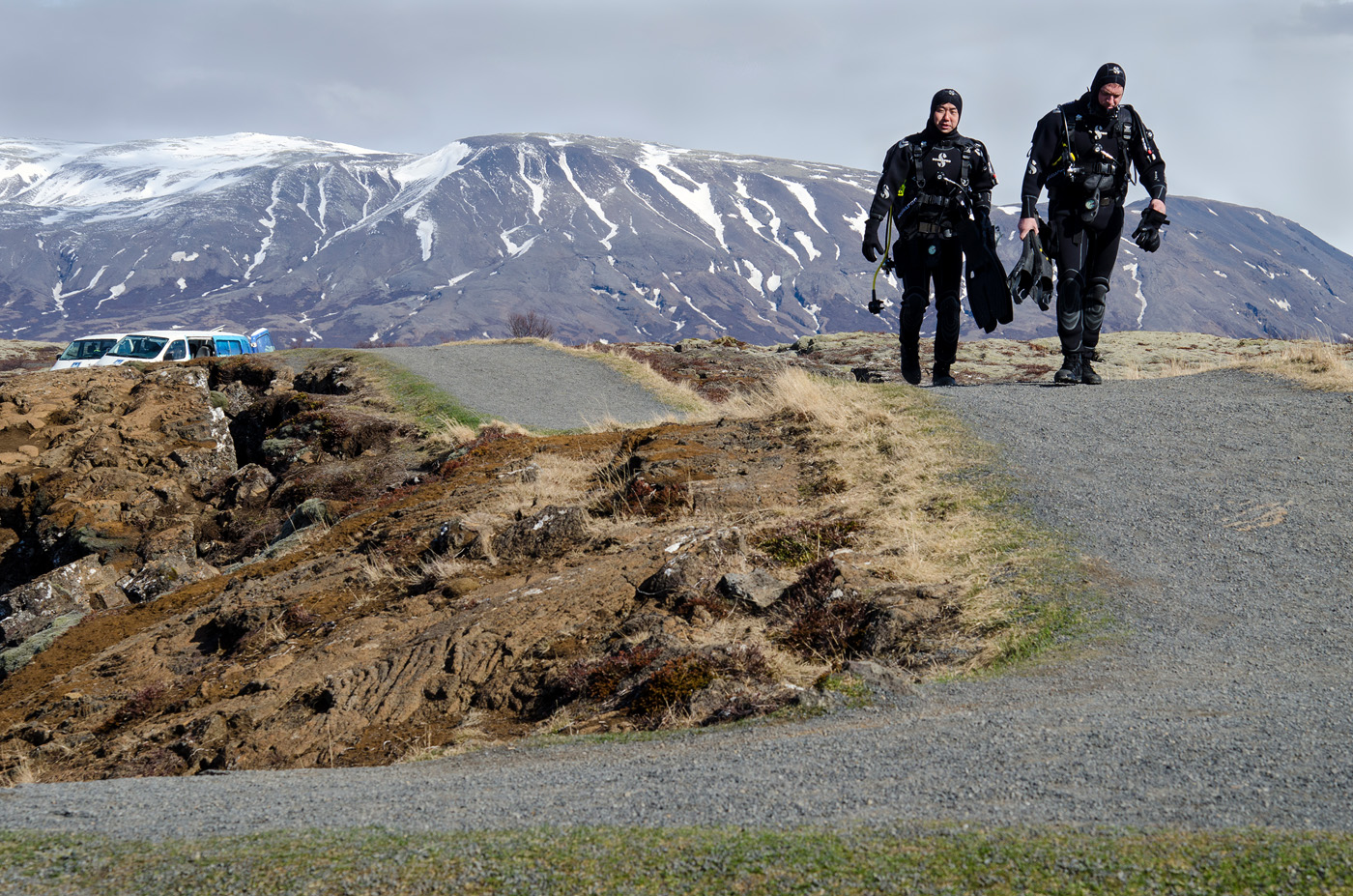 Challenges
The cold helps the visibility but brings other issues with it. Alex explains that photography always takes time, so being prepared to make long dives is important, "In Silfra my average dive time was 90 minutes. The water is only just above freezing, so you really need good insulation to make long dives in these temperatures." The issues cold water can bring to photographers come especially in the fingers, "Fingers are a real trouble area. Wear too thick gloves and the camera can be difficult to operate. Wear too thin ones and your fingers get cold and numb and you can't feel what you are doing."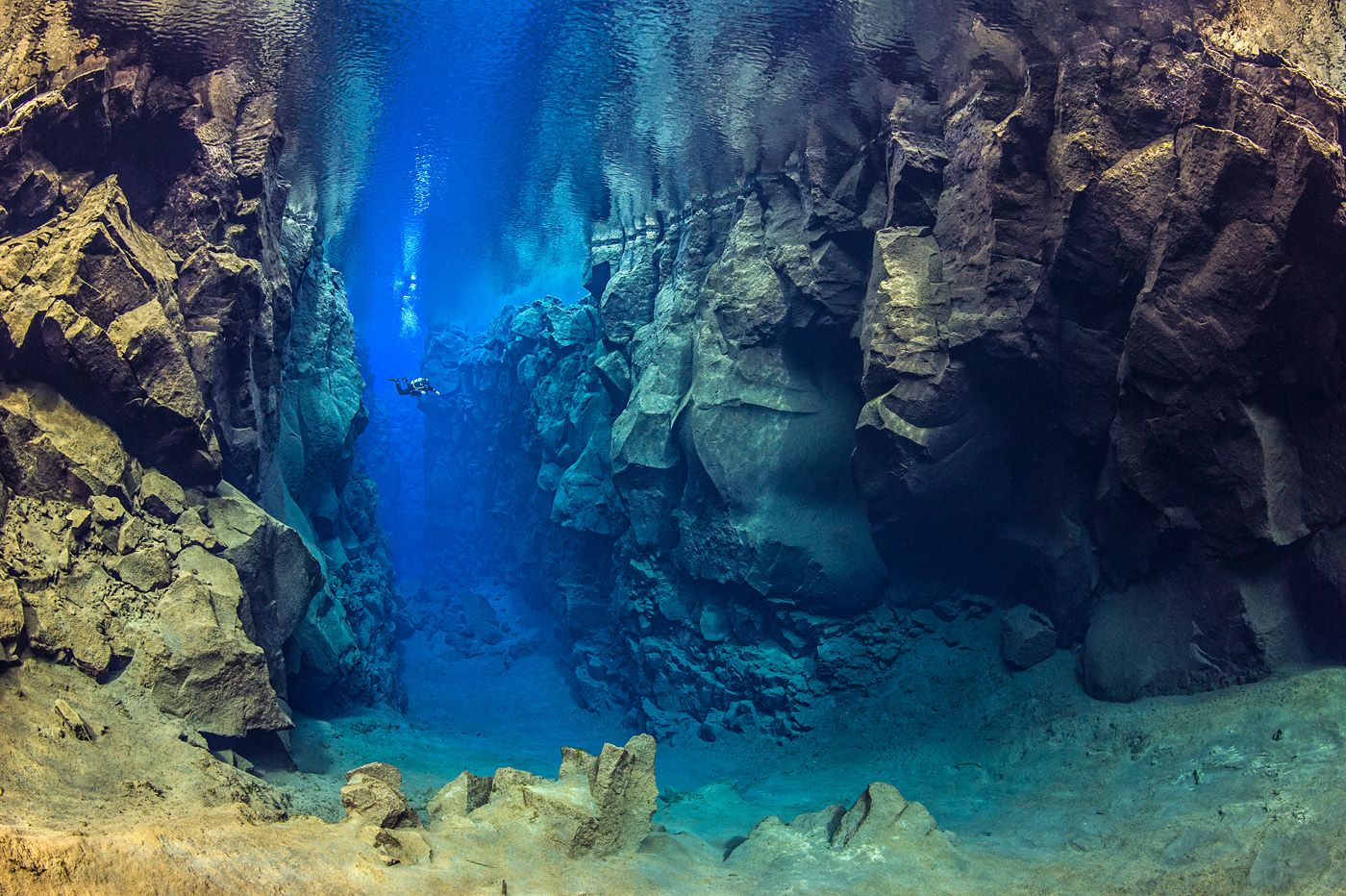 Advice for photographers
If our limited edition Bucket list dive cards have inspired you to take your camera underwater on your next dive, then Alex has some words of wisdom for you, "First, work on your diving skills before complicating your underwater experience with a camera. An excellent diver will become a good underwater photographer far more quickly than an inexperienced diver," he says, adding a word of warning. "A camera can be a big distraction underwater and if you are not ready for it you might endanger yourself, others or delicate marine life."
But most importantly of all?
"Photograph subjects that you love, try and capture what you enjoy about diving. When you shoot with your passion, you will always produce more compelling images."
Purchase the Silfra limited-edition replacement card now, or find other terrific limited-edition card options here.