Are you an ocean newbie looking for an out-there vacation, or perhaps a seasoned diver searching for your next adventure? Either way, seeking out the world's best marine life encounters will help you create the ultimate travel wishlist.
There are hundreds of ocean destinations and even more bucket list marine species to discover within them: sharks, mantas, whales, and cuttlefish, to name a few. But visiting the right place at the right time will take your wildlife experience — and vacation — one step further.
From closer-than-close shark sightings to beautiful sea life mating displays, here are 10 of the best marine life encounters and where you'll need to go to find them.
---
1. Seek Thrills With South Africa's Sardine Run
During May and July, millions of sardines make an annual migration up the southeast coast of South Africa, followed by a frenzied entourage of hungry predators. Darting seabirds — like gannets and penguins — join pelagic hunters, such as dolphins, sharks, and gigantic whales. The Sardine Run is always challenging and never guaranteed. Still, if you're lucky enough to witness it, you'll be left exhilarated by one of the best marine life encounters on the planet.
---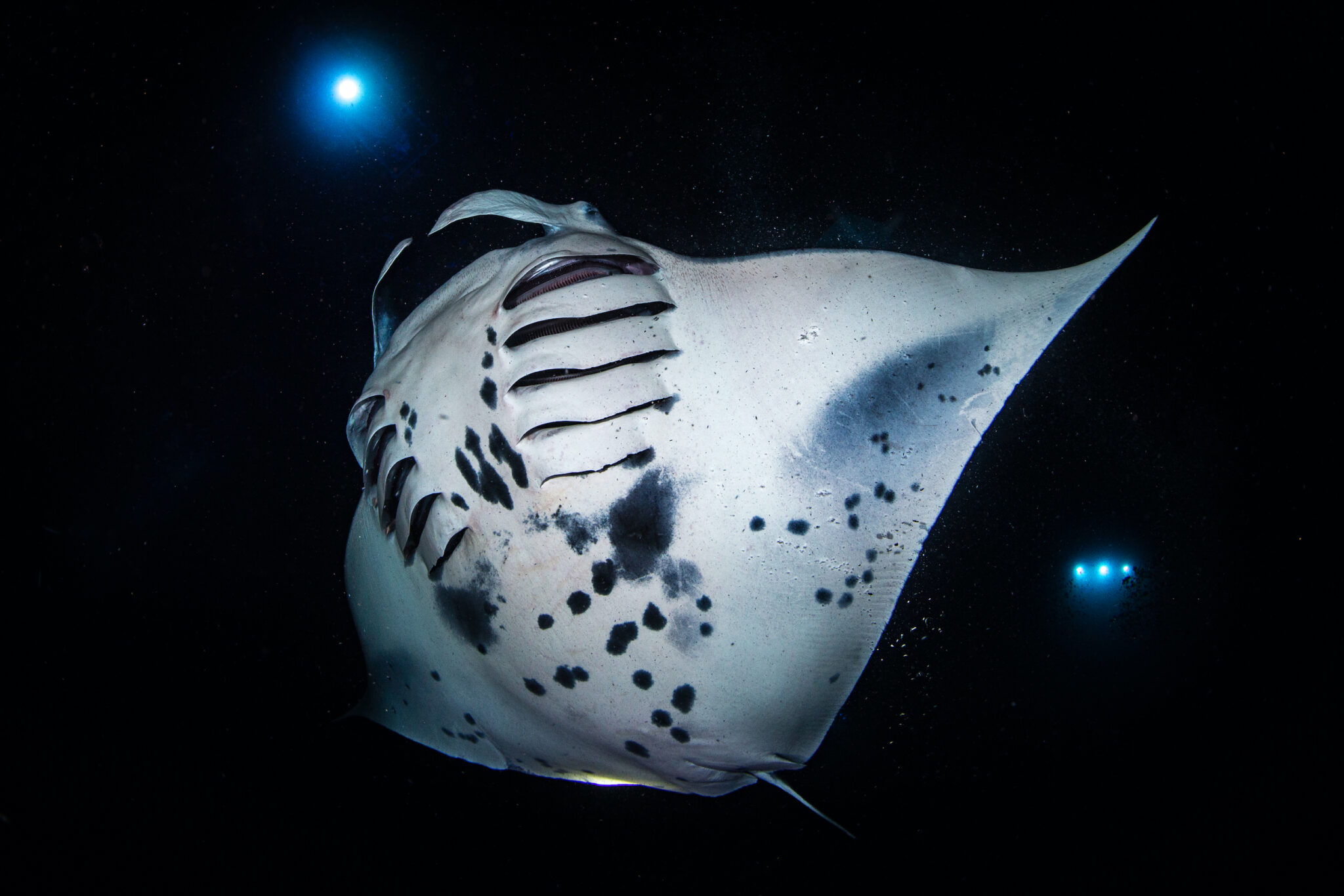 2. Watch the Moonlight Manta Ballet in Kona
Manta rays feature on any scuba diving bucket list, even by day. But, as the sun sets on Hawaii's 'Big Island', as many as 30-40 of these majestic giants take center stage in a spectacular underwater acrobatic show. Twisting, turning, frolicking, and dancing among the beams of light, they glide effortlessly between the divers below and the snorkelers above. When it comes to outstanding night diving and prime Hawaii marine life, Kona is as good as it gets.
---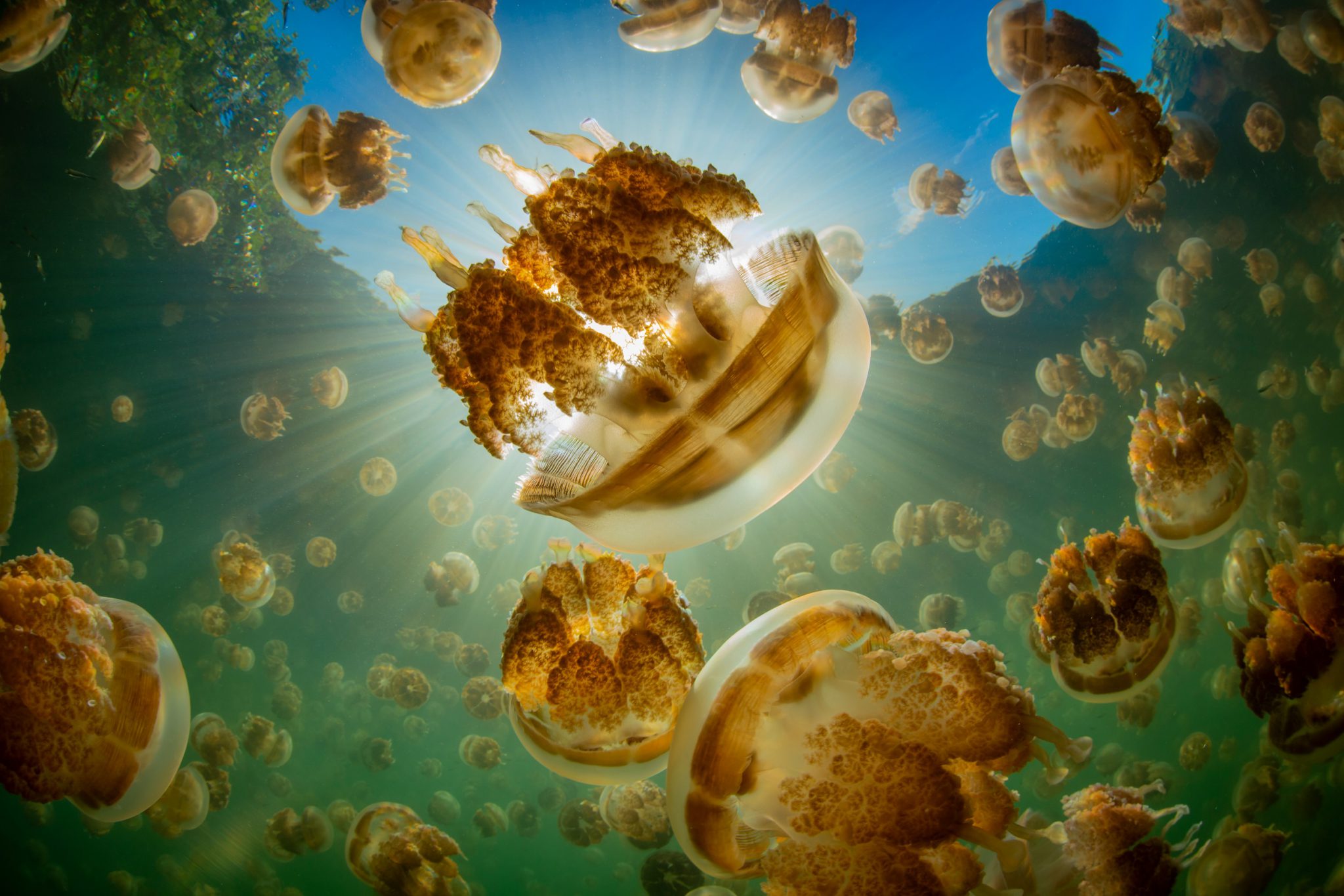 3. Be Surrounded by Jellyfish in Palau
Jellyfish Lake in Palau is around 12,000 years old and contains thousands, if not millions, of golden jellyfish. They are entirely harmless to humans, and for a truly ethereal wildlife encounter, you can swim amongst them as they migrate across the lake in search of sunshine. A toxic layer at the bottom of the lake means scuba diving isn't allowed. However, freedivers and snorkelers will definitely want to add this world-famous UNESCO site to their marine life wishlist.
---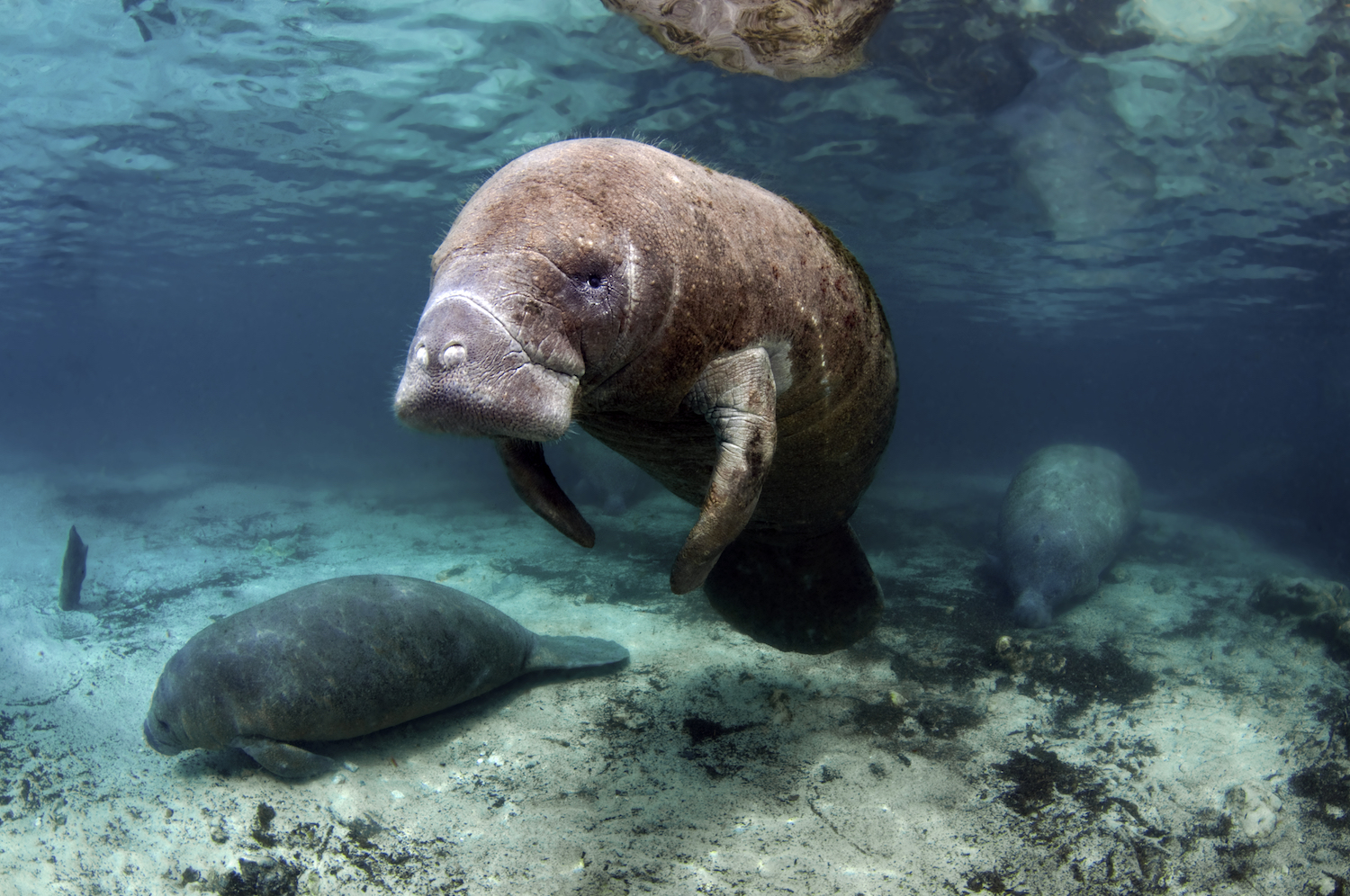 4. Meet Migrating Manatees at Florida's Crystal River
When the Gulf of Mexico's temperatures drop between November and March, hundreds of manatees migrate into the warmer freshwater springs of Crystal River. Some even stay year-round within a resident community. Florida is the only place in North America where you can legally swim with these inquisitive-but-gentle mammals. More often than not, they'll come very, very close to you, providing an unforgettable activity for the whole family.
---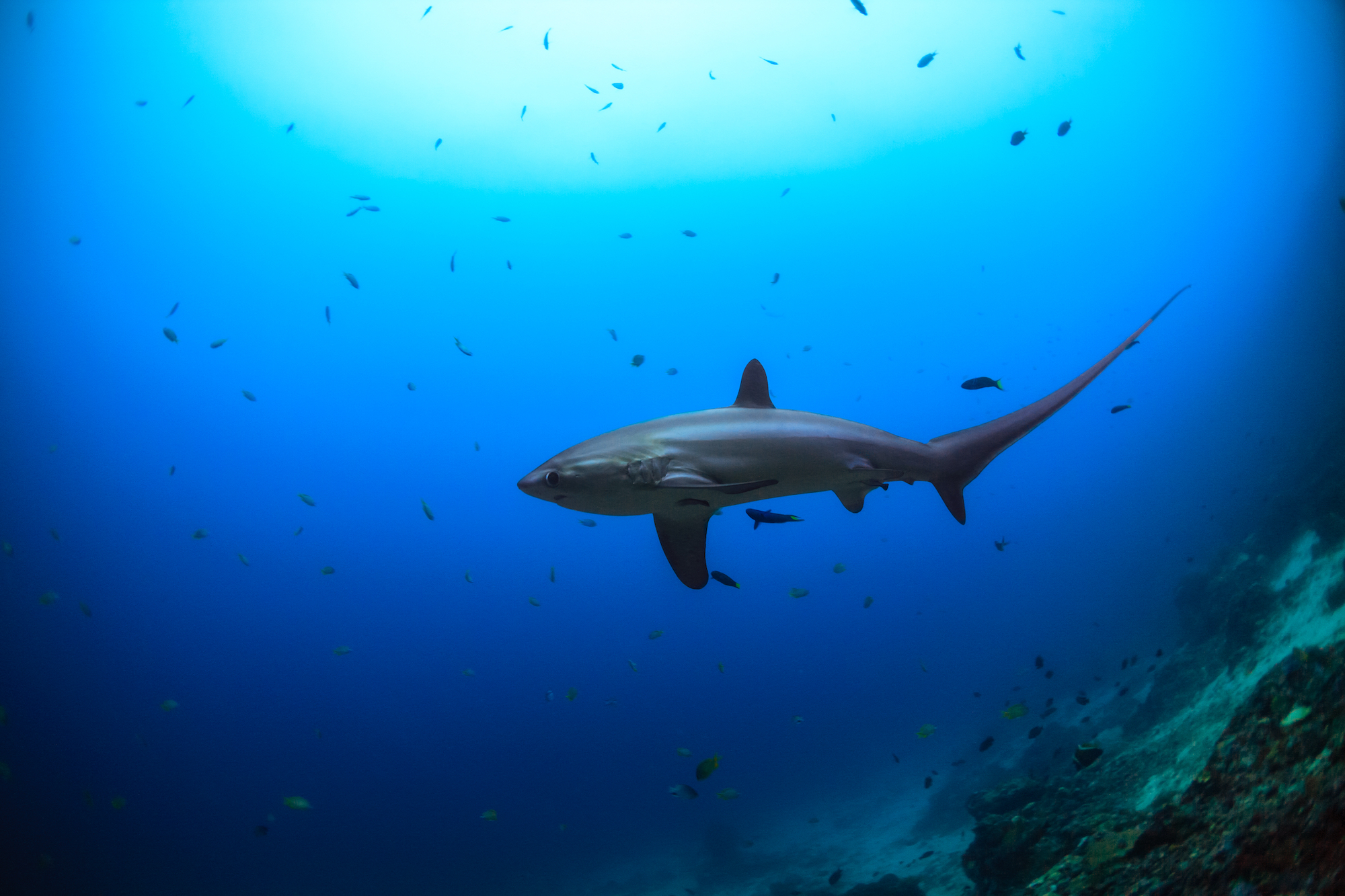 5. Get Closer to Thresher Sharks at Malapascua Island
With puppy-dog eyes and a whip-like tail used to stun prey, threshers are undoubtedly one of the most photogenic shark species. They're also incredibly shy, making close-up observations few and far between. That's why Malapascua Island — near Cebu, Philippines — offers some of the world's top shark diving. When day breaks at Monad Shoal, pelagic threshers gather around cleaning stations. It promises almost-guaranteed, year-round sightings of this endangered marine species.
---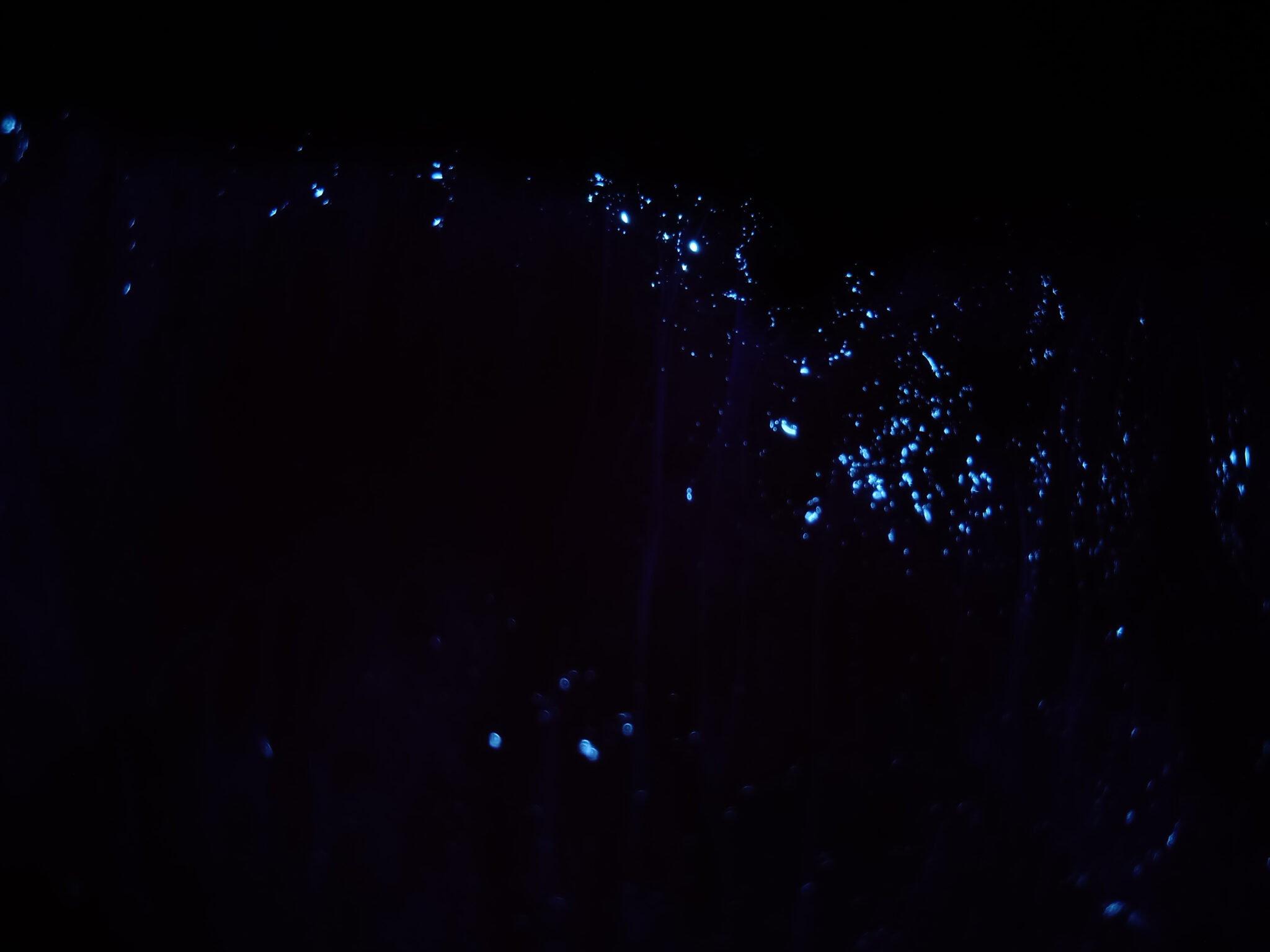 6. Marvel at an Underwater Light Show in St. Croix
The wonderful and weird mating habits of animals often go hand-in-hand with the best marine life encounters. In particular, St. Croix (one of the British Virgin Islands) promises a night dive with a shimmering difference. In one of the most stunning courtships on earth, male Caribbean ostracods (tiny crustaceans) release a glowing, bioluminescent substance into the water to attract females. This 'String of Pearls' illuminates the seascape in an enchanting, firefly-like parade you won't want to miss.
---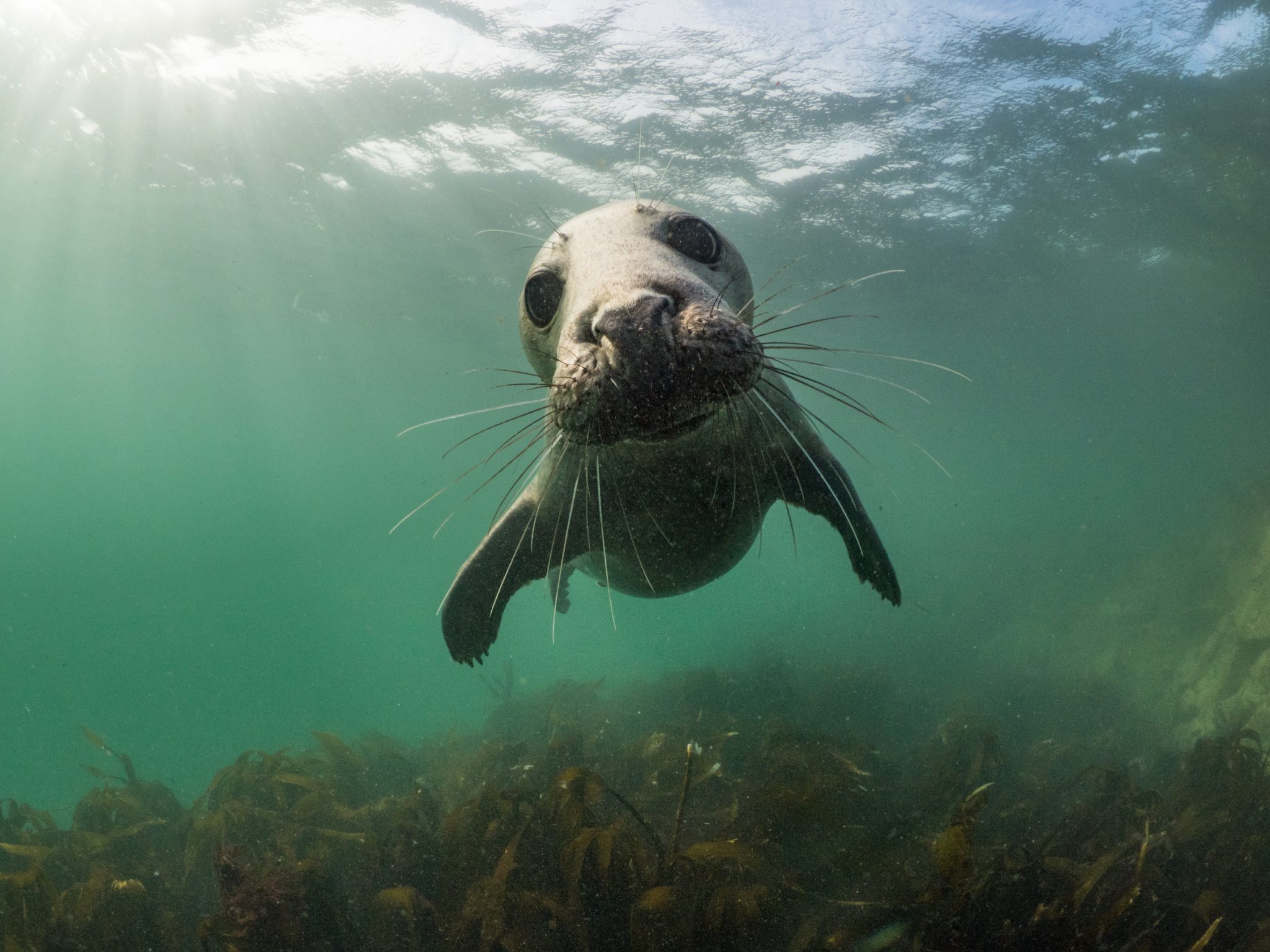 7. Play with Seals in the Farne Islands
The UK is home to nearly half of the world's grey seal population. In particular, the Farne Islands has one of the biggest colonies, with around 5,000 individuals — and they're renowned for their playful nature. Seals love buzzing snorkelers or divers. Indeed, they won't hesitate to give your fins a quick nibble or even plant a kiss on your camera! Brave the North Sea's colder waters, and you'll be rewarded with one of the most joyful animal interactions in the ocean.
---
8. See Humpbacks Under Norway's Northern Lights
While destinations like Tonga are celebrated for close-up humpback action, it's possible to make sightings of these peaceful pelagics even more magical. Blend the icy climates of Norway with good timing and plenty of luck, and you might get a rare glimpse of migrating humpback whales playing beneath the aurora borealis. These northern lights turn the sky into a moving canvas of green, pink, and yellow. It's a mesmerizing backdrop for one of the best marine life encounters.
---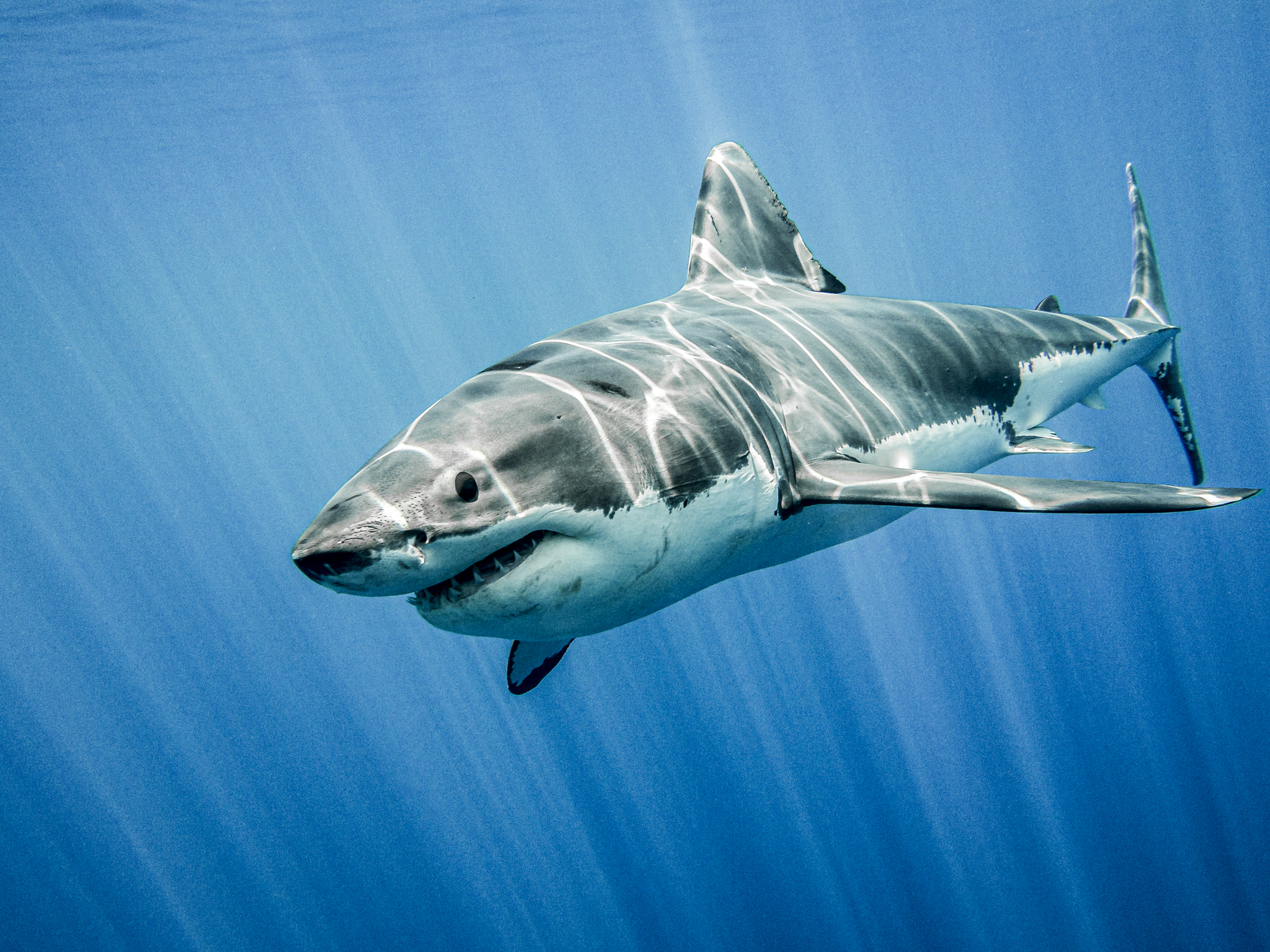 9. Come Face-to-Face with Australia's Great Whites
With an intimidating appearance and negative media portrayal, great white sharks are often condemned as monsters. Fortunately, conservation-led, natural cage diving trips are helping people overcome these misconceptions alongside adrenaline-pumping adventures. At the Neptune Islands in Australia, divers descend in cages for a breathtaking encounter with these impressive sharks. Here, you'll find some of the most reliable great white shark encounters in this changing world.
---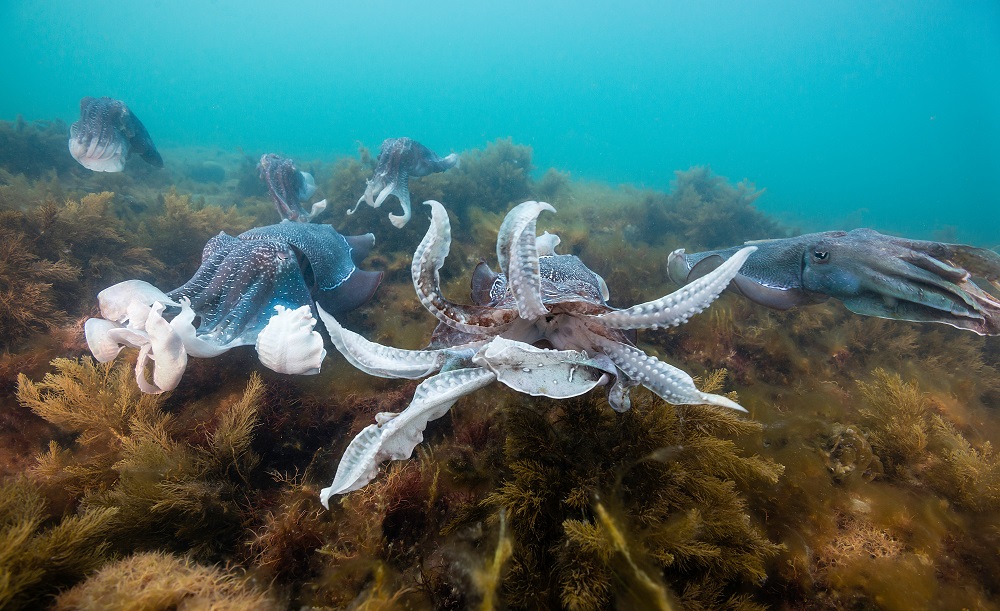 10. Behold Australia's Giant Cuttlefish Migration
Every year, during May through August, Australian giant cuttlefish migrate in the thousands to breed in the waters around Whyalla, South Australia. When it comes to animal mating rituals, this has got to be one of the most flamboyant. These masters of camouflage impress potential partners with a dazzling display of colors, shapes, and textures. The result is a living spectacle that everyone should see at least once in their lifetime!
---
Live Unfiltered for the Best Marine Life Encounters
A photo is worth a thousand words, and many of the above experiences are certainly insta-friendly. However, there's no denying that for the best marine life encounters, you need to get up-close and witness the magic with your own eyes.
Learn to dive with PADI, and you'll unlock a lifetime of real, unfiltered underwater adventures across every continent. What's more, spending time with nature and the ocean is proven to make you happier.
So, what are you waiting for? Sign up for the PADI Open Water Diver course today, then get ready to discover the world's best marine life encounters unfiltered.