The eternal search for the best dive ever is over. It's called the sardine run.
Imagine watching a pod of common dolphins come up from the depths to force a shoal of sardines to the surface. In an attempt to look bigger, the tiny silver fish school together in a last-ditch effort for survival. The fish caught on the outside of the bait ball look like race cars speeding around a nebulous track before swarming sharks pierce through the middle, emerging on the other side with a mouth full of sardines. This sight alone would make any diver celebrate, but this dive has even more. It hits the mother lode.
Here's why South Africa's sardine run regularly tops the list of the world's most epic dive trips.
---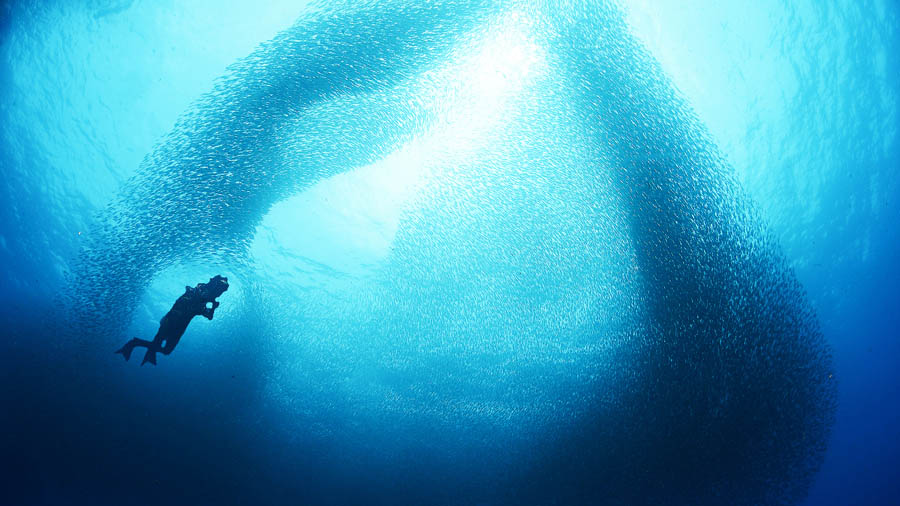 Sardine run diving: the facts
When: Once a year, May-July.
Where: Off the coasts of Eastern Cape and KwaZulu-Natal, South Africa.
What: A phenomenon where millions of sardines migrate north in giant shoals, attracting predators.
Why: Reproduction or changes in ocean temperatures might cause this incredible migration.
---
What are sardines?
Sometimes called pilchards, sardines are herring fish in the family Clupeidae. The sardine run's headline star is the South African sardine (Sardinops sagax), a small silver fish around 10 inches (25cm) long. After spawning off Africa's southernmost tip (Agulhas Bank), the sardines follow cooler currents upwards along the eastern coast. The result is a mass movement so impressive it's said to rival the great wildebeest migration.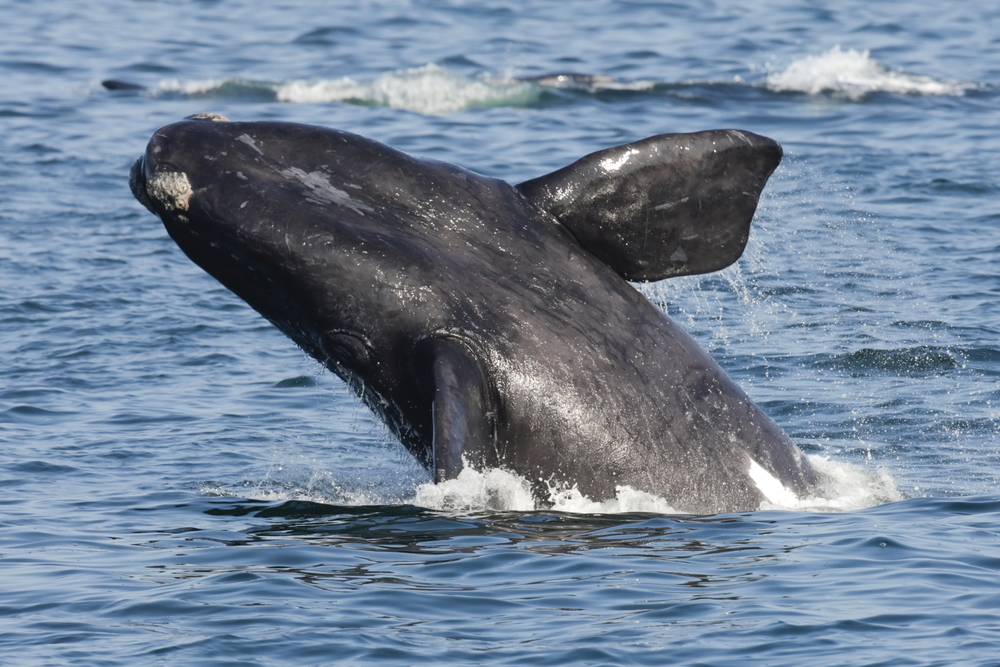 A plethora of pelagics
These massive shoals of African sardines might reach up to 15km (9 miles) long, 3.5km (2 miles) wide, and 130ft (40m) deep. It's a migration so big you can even see the sardine run from space! When millions of sardines gather together in one place, predators take notice.
Pods of common dolphin take the lead, skilled at rounding up the bait balls. Next enter the sharks: bronze whaler, dusky, grey nurse, blacktip, spinner, and Zambezi. Then large game fish like mackerel and tuna come into view, followed by Cape fur seals and birds such as Cape gannets and penguins.
And, of course, don't forget the whales. Humpback whales and Bryde's whales can't resist this magnificent feast of silvery snacks!
---
What you need to know
Sardine run diving is an energetic, adrenaline-pumping experience. But with the excitement comes the need for careful consideration of the conditions and skills required.
It can be chilly
The big animals like colder water, typically below 21°C (70°F), so you'll need a full wetsuit or dry suit, hood, and gloves to stay warm.
Competent photographers only
Visibility averages 60ft (20m), so photo opportunities at this underwater show are rife. Indeed, Lesley Rochat (aka the Shark Warrior) captured an iconic image during one sardine run that later became immortalized as one of PADI's 2018 Limited Edition certification cards. However, underwater photographers will need to build up enough experience so that holding and operating the camera is second nature.
The diving can be challenging
As the South African coastline attracts strong currents, previous drift dive experience is essential. The sardine run is not the time or place to be fine-tuning your equipment and learning buoyancy skills.
Some operators in the area will access the dive site using inflatable boats. These launches start from the beach, deliver a wild ride through the surf, and usually require backward roll entries and negative entry techniques. If you're not comfortable with boat dives, the PADI Boat Diver course can help and the PADI Peak Performance Buoyancy course can assist you float perfectly at a specified depth in the water column with no visible bottom.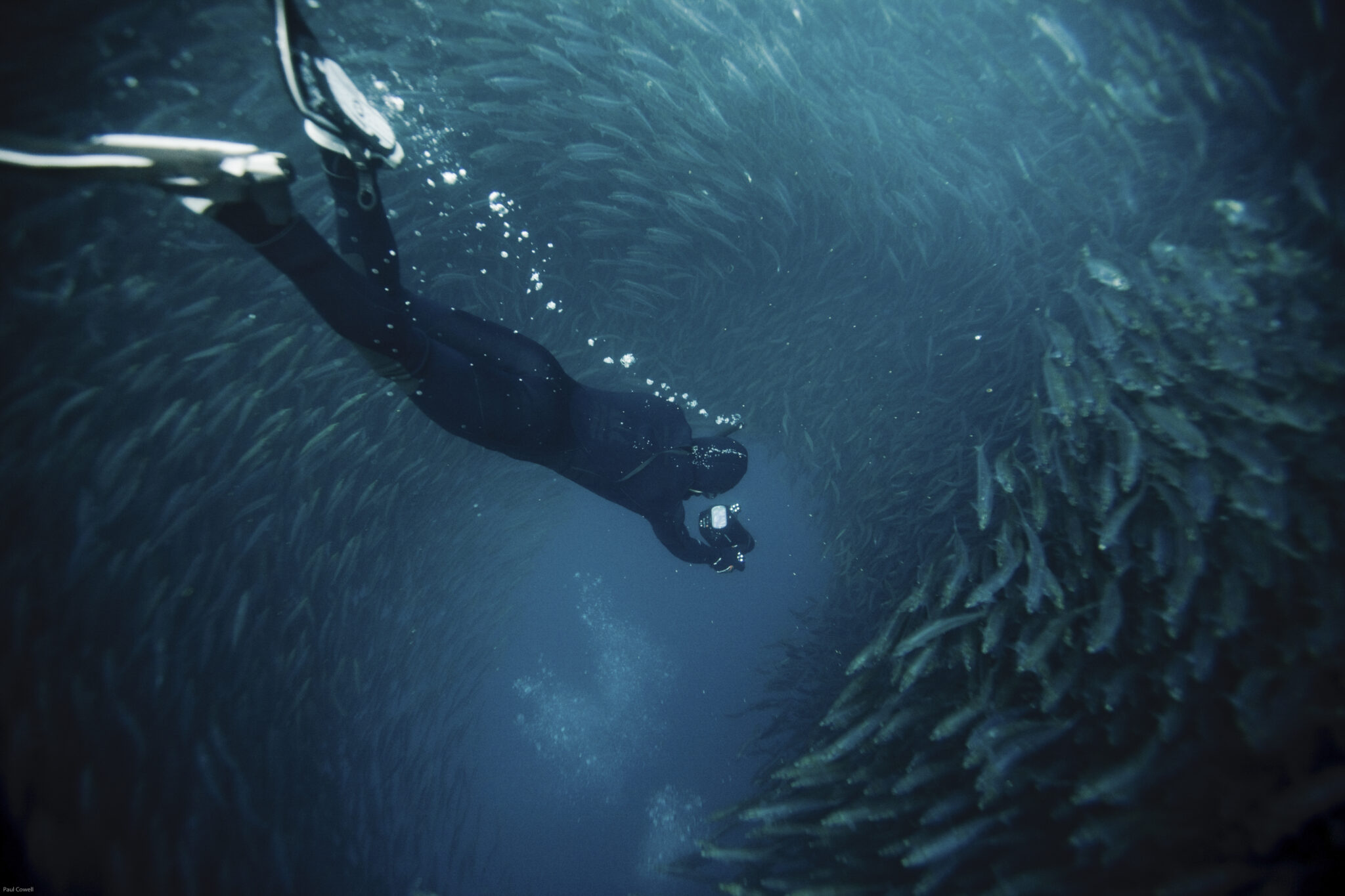 What certifications do you need?
Because of the fast-paced action and techniques required for sardine run diving, these trips best suit experienced divers. Many operators ask for a minimum certification of PADI Advanced Open Water Diver with 50+ logged scuba dives, while some also run specialist trips for snorkelers or freedivers. Make sure you check with your preferred PADI Dive Center or Resort before traveling.
---
When and where is the sardine run?
You know by now that the sardine run only happens at a very specific time of year and in a few specific places. Here are the answers to the must-know questions about the event.
Where does the sardine run start and finish?
Generally speaking, the sardines start off at South Africa's Agulhas Bank and continue as far north as Mozambique's coastline before turning east into the Indian Ocean. However, for the best action, you'll want to catch the show somewhere in the middle, when sardine numbers – and pursuing predators – are at their peak.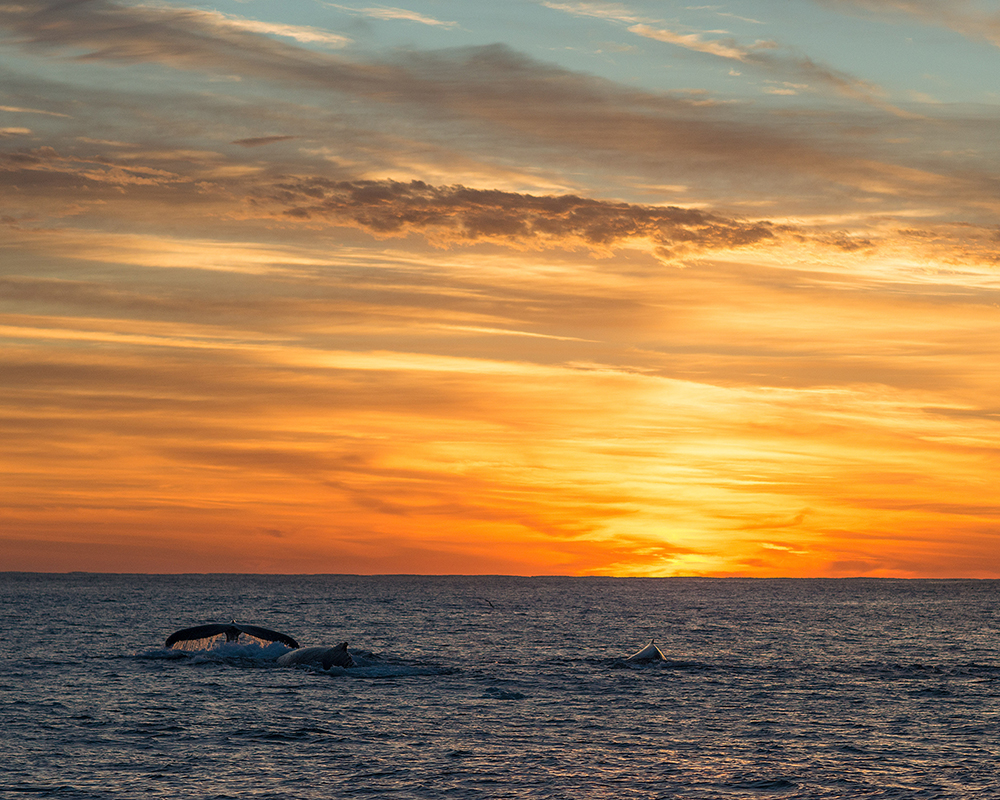 Where is the best place to see sardine run action?
In the early migration phase (May-June), the best chances of witnessing the sardine run are around Gqeberha (formerly Port Elizabeth) and East London. Later, between June and July, you'll want to head further north — try Port St. Johns and Mboyti.
What time of year is the sardine run guaranteed for divers?
Local diving and tour operators work closely with fishing boats and pilots to get a sardine run update and track the action. Of course, nature doesn't follow a schedule, so it's impossible to guarantee where, when, or even if the sardine run will happen in any given year (and, sometimes, bad weather can cancel a planned dive day).
Don't worry, though. Even without the sardine run, heading to South Africa is anything but disappointing! There are plenty of topside activities in the area to keep you occupied, such as African Big Five safari tours and coastal walks.
---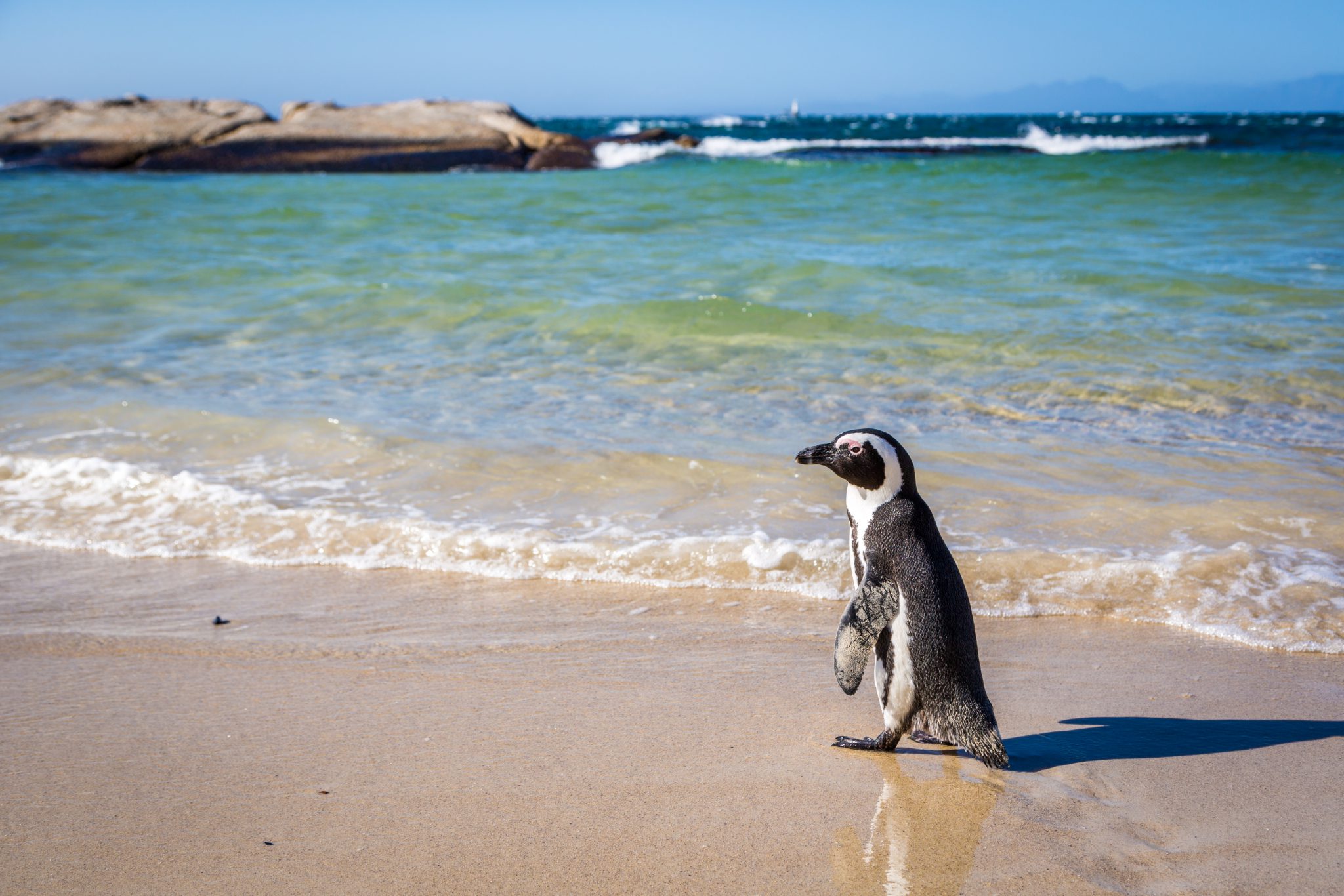 Dive into the sardine run
If you're lucky enough to witness the bait balls, sharks, and whales during the sardine run, it could well be the most memorable dive of your life. Ready for Adventure Unfiltered? Visit PADI Travel and book your next trip to South Africa!