Why you should, what to look for, and how to make the most of your experience.
That sleek, exquisitely sculpted shape. Iconic. A perfect blend of power and elegance. Sharks can be found in every marine environment: cold, deep oceans, tropical coral reefs, coastal areas, even the occasional river. The sea is their home, but these apex predators are under siege: their crucial numbers are in global decline, with more than one third of pelagic sharks and rays facing the threat of extinction. An estimated 100 million sharks are killed every year, and the only industry powerful enough to save them is tourism.
Sharks – and shark diving – is a controversial subject. For some divers, being in the water with sharks is a bucket-list privilege. For others, it's a fear to face.
Whichever camp you fall into, sharks are essential to a healthy marine environment, and they need our protection. Here's why you should go shark diving, what to look for in a quality operator, and how to get the most out of your experience.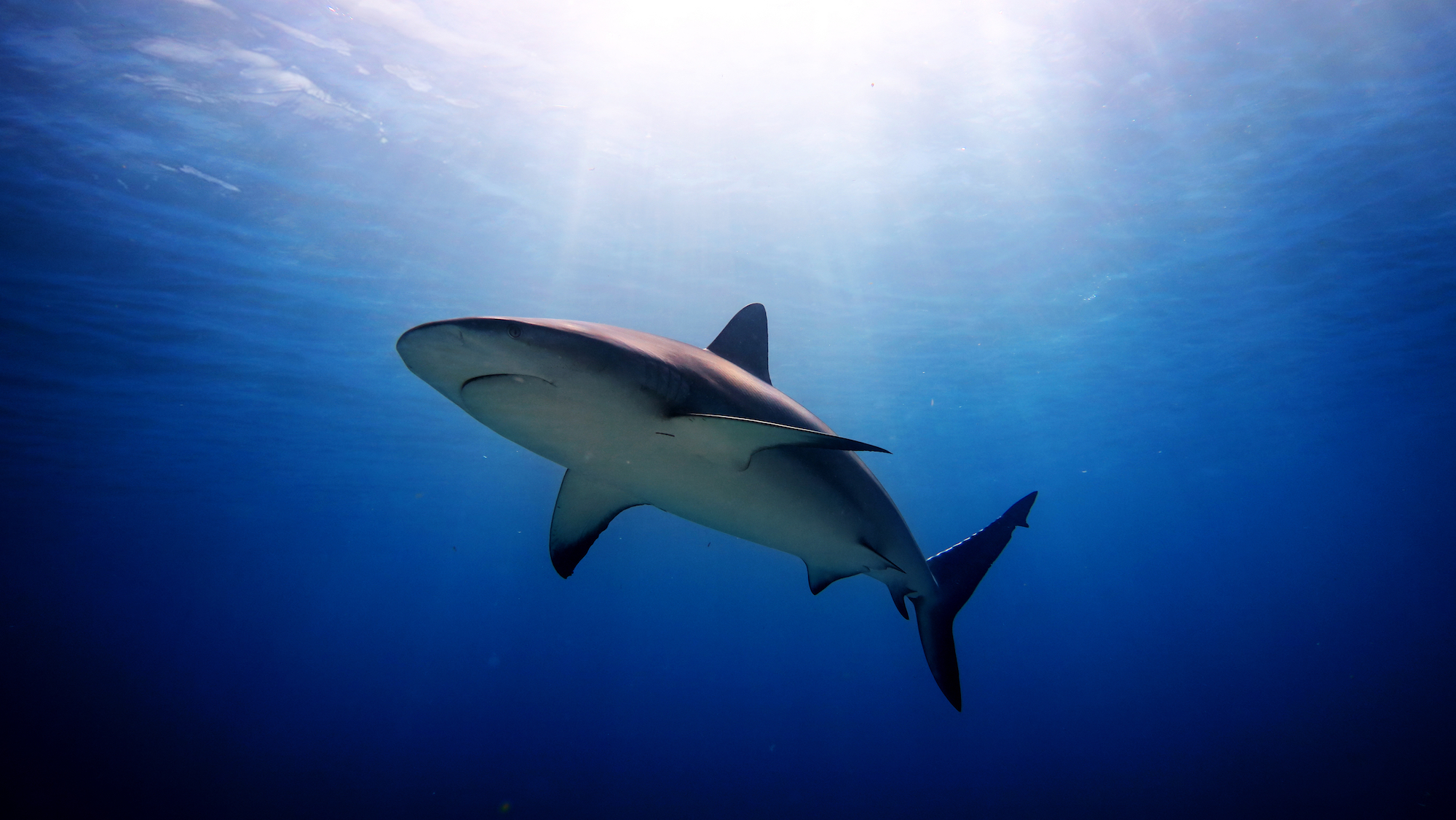 Shark Tourism Protects Sharks – and Marine Environments
Economic interests trump environmental concerns. Overfishing, bycatch, shark finning, and pollution are wiping out shark populations much faster than they can replenish.
A soft 5.7% of the ocean is protected. (Some research indicates that number is closer to two percent.) Yet in many areas – Palau, the Bahamas, Fiji – shark tourism has played an integral part in the establishment of protected areas.
"I can absolutely say that if it wasn't for the diving and the research, the marine park wouldn't be here," says Andrew Cumming, Operations Manager of Beqa Adventure Divers in Viti Levu, Fiji.
Established in 2004, the Shark Reef Marine Reserve was Fiji's first national marine park, protecting not only the eight primary species of sharks found in Beqa (bull, tiger, whitetip reef, blacktip reef, tawny nurse, lemon, gray, and silvertip), but also the larger ecosystem the sharks make their home in.
Situated off Pacific Harbour, Beqa (pronounced Benga) stretches over 150 square miles, and it's believed that more than 400 bull sharks make their home here, providing a steady draw for divers.
Because of the consistent shark tourism, Beqa Adventure Divers convinced the traditional owners of the reef to relinquish their fishing rights in return for a marine reserve levy from every diver, resulting in a win-win for everyone.
It's a similar story to the Bahamas, which created a shark sanctuary in 2011, largely because of Stuart Cove's involvement in shark diving tourism since 1979. "I am convinced this happened because of shark ecotourism," says Andrea Vitali, Shark Operations Manager for Stuart Cove. "Divers come here and they don't just see the sharks. They sleep in the hotels, they eat in the restaurants. It's good for everybody."
Shark tourism has brought an estimated $800 million USD into the local Bahamian economy over the past 20 years. Alive, a shark is worth a quarter of a million dollars over its lifetime. Dead, it nets about $50.
This is consistent in Palau ($18 million USD in one year through dive tourism, with a live shark contributing $1.9 million versus $108 dead) and South Africa (with $4.1 million brought in by great white shark diving in 2003).
Dollar figures speak volumes and they net results. If nations can establish their sharks are worth more alive than dead, they will be more likely to protect them.
Shark Tourism Assists with Essential Research
"Great white sharks are one of the most charismatic predators today, and they're veiled in mystery, which I think is magical," says Andrew Fox of Rodney Fox Great White Shark Expeditions, based in Port Lincoln, South Australia.
More than 1,000 individual great white sharks have been identified in the Neptune Islands in the past 18 years. "Along with our photo ID catalog, we're also doing work in genetic analysis, satellite tracking, clan structure, and the impact of the cage diving industry on great white sharks," Andrew says. "We don't want to have a negative impact on the sharks, so it's essential we look at the long-term picture of what's happening. Everyone who comes on board has the opportunity to get involved."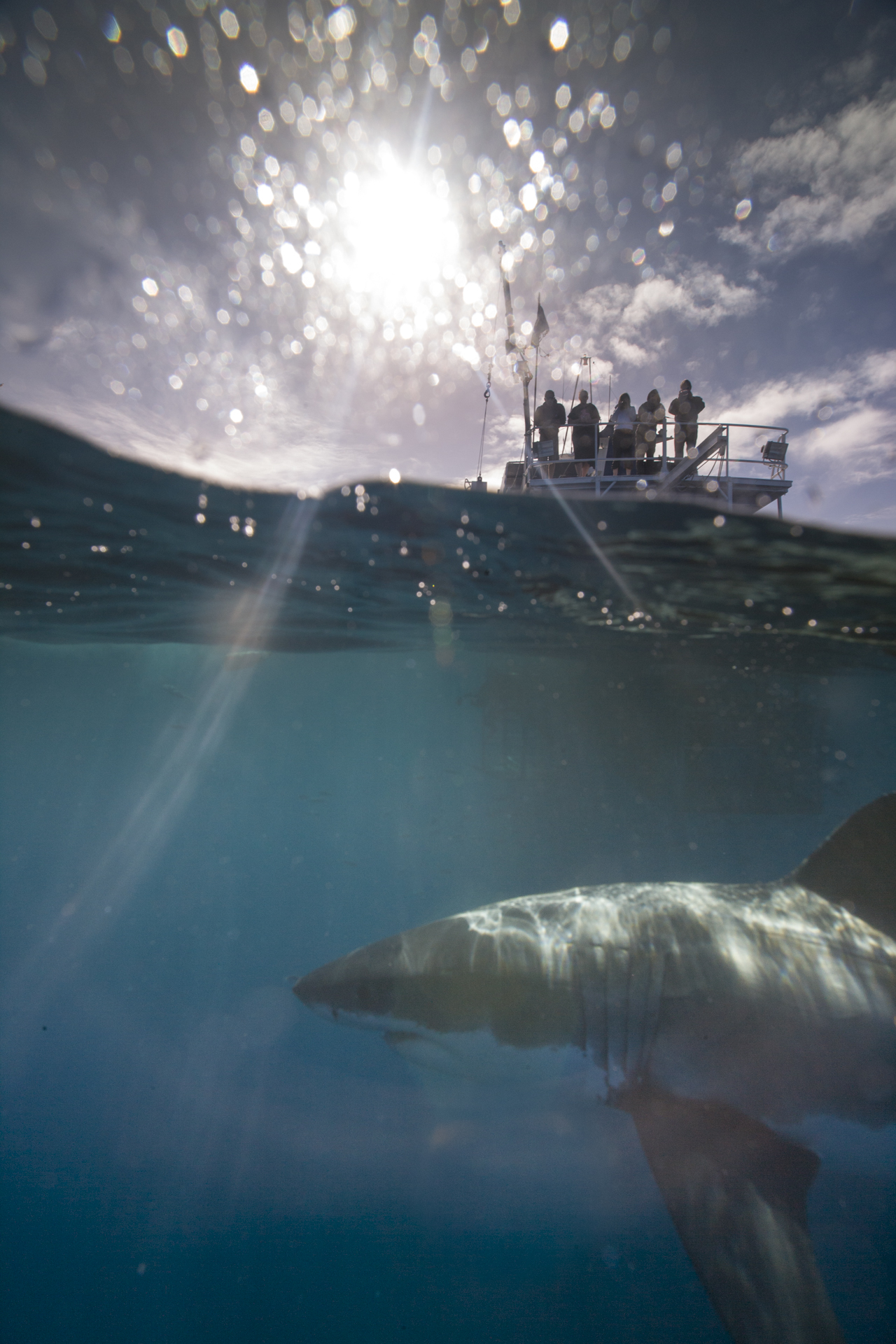 Shark Tourism Dispels Myths
Forty-three years after Jaws, misconceptions still linger, perpetuated by sensationalist shark attack stories and movies portraying sharks as ruthless, vengeful killers. These misconceptions do more than cultivate fear – they are an active barrier to conservation. Sharks aren't cuddly like pandas or benign like manatees. They are predators, like lions, but without the Disney reputation.
"A lot of people still don't know what sharks are," says Andrea Vitali from Stuart Cove. "Diving with sharks shows you what sharks are and what they are not. Awareness is growing. We get a lot of divers now who are [recently] certified just because they want to see sharks. And that is wonderful. They can come here, see and learn for themselves, and share it with others. I see people coming out of the water with a different perspective. They're grinning. They tell me that what they've known for the past 20, 30, 40 years of their life was wrong. They are seeing sharks as they are, which is different from how they always imagined them to be."
"That's why we started to dispel the myth of sharks as mindless killers," says Andrew Cumming of Beqa Adventure Divers. "That being said, they're not puppies."
What to Look For
Sharks are dangerous animals. Like lions and polar bears, they remind us where we fit on the food chain, and it's not as high as we'd like to think. Therefore, to protect yourself – and to protect the sharks – it's essential to do your homework before embarking on a shark dive.
Ask questions. Many divers are concerned shark diving might negatively affect sharks, but most industry experts believe that, while more research needs to be completed, given the threat sharks are facing, the benefits of dive tourism outweigh potential behavioural repercussions. If divers are able to see sharks, they are more likely to have a better understanding and appreciation for sharks, which leads to shark conservation. If you have concerns, do your homework and ask questions.
Make sure you're comfortable with your skills before diving with sharks. Both Andrew Fox and Andrea Vitali have seen a lot of divers make a beeline for a shark dive immediately after doing their Open Water certification, which they're thrilled about, provided divers are comfortable with their skills. Always check with the operator prior to booking. Some (like Beqa Adventure Divers) require additional supervision for divers with fewer than 30 dives.
Put the sharks first. If an operation doesn't have strict rules in place, that should raise red flags. "Make sure you're not going to the circus," Andrea Vitali says. "We don't play with sharks. Sharks can touch you, and they sometimes do, but divers observe. There shouldn't be any physical contact with sharks."
Here's what best practice looks like (and what you should look for in responsible shark tourism operators):

Transparency
Companies that don't cut corners: equipment is in good condition, the operation is well-organized, and the staff prioritizes safety.
Rules and regulations are followed to the letter. Many local authorities have stringent regulations in place when it comes to diving with sharks, but that doesn't absolve you of doing your homework: read reviews, double-check accreditations, and make sure you're familiar with responsible shark tourism best practices, like those outlined by Project AWARE.
Enhancing Your Shark Diving Experience
Enrolling in a Project AWARE Shark Conservation Speciality course is a great way to learn more about sharks, the roll they play in marine ecosystems, the threats they currently face, and definitive steps you can take to help protect sharks. Certified divers take a classroom session and undergo two open water dives. (One of these dives may also be credited toward your PADI Advanced Open Water Diver certification.)
Even non-divers can get involved, attending the classroom presentation to learn more about sharks and how to help conservation efforts.
Perhaps a day will come when divers are able to see healthy shark populations on every dive, but until that day, shark tourism and shark advocacy is essential to turning the tide.
Apart from the fact that removing an apex predator from the food chain will have drastic and permanent repercussions we can't even fathom, removing sharks from the sea is like killing the last dragon: a greater part of the ocean's magic will be gone.
"People who dive with sharks for the first time, they see them, they surface, and their lives are changed," says Andrea Vitali. "Forever."
---
Carrie Miller is a writer and Contributing Editor for National Geographic Traveler magazine. She is the author of the upcoming book 100 Dives of a Lifetime: The World's Ultimate Underwater Destinations, and she and her husband Chris Taylor are currently on a year-long, round-the-world assignment for National Geographic, exploring the world's best dive travel destinations – The Dive Travelers.