A new PADI diver writes about the four lessons she's learned in her first five months of diving.
This is my fifth month as a certified diver, licensed to thrill and happy to be here. At the time of publication, I'll have more than 20 dives in 10 countries under my weight belt, and I'll have participated in my first PADI Women's Dive Day. I'm excited to be part of the diving world.
Learning to dive was a difficult journey for me, as I know it has been for some other divers, but one of the pleasant surprises was how welcoming the diving community has been.
During my PADI Open Water Diver course, I must admit, I smiled a little when the course material enthused about the wonderful people I would meet through diving. PADI, you were right. I've participated in many sports, and diving is by far the most inclusive and friendly activity I've taken part in.
As I embark on the second half of my year-long diving adventure, I wanted to share a few lessons learned in the hopes it will encourage other divers (particularly women) to give this exciting sport a try.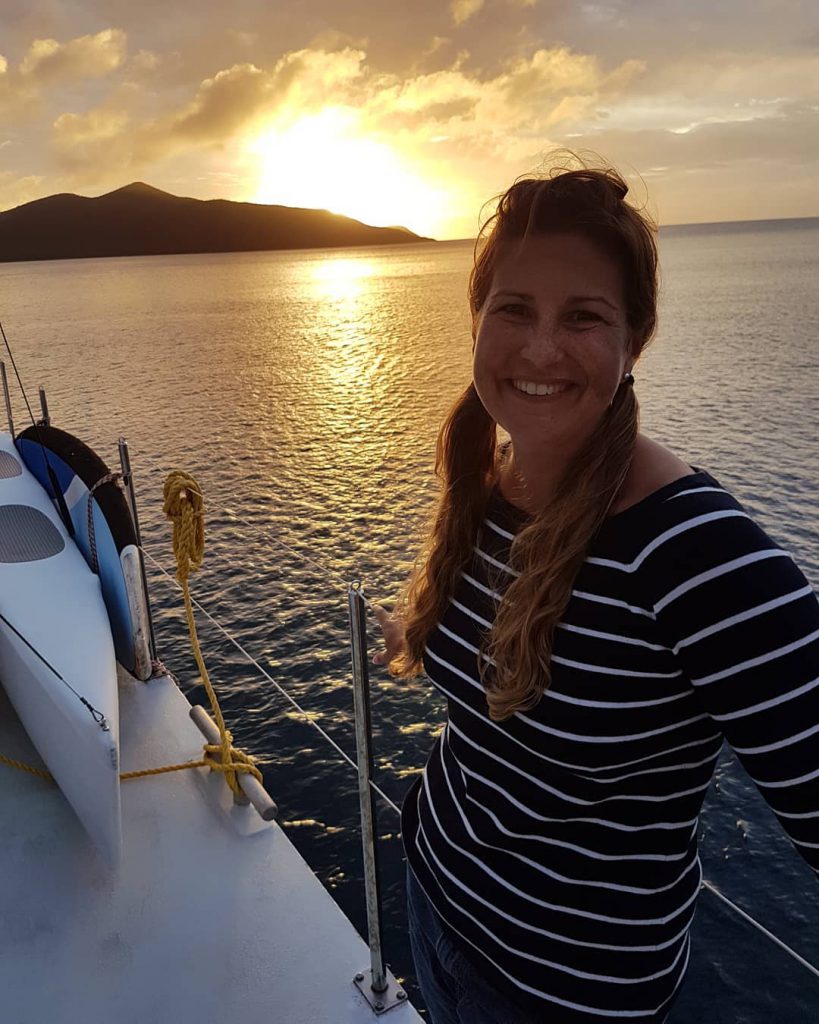 1. If at first you don't succeed, keep trying. It took me three attempts to learn to dive. It shouldn't have – I'm a fairly independent person: most of my travels have been solo, I've flown planes, boxed in a Golden Gloves competition, and I'm a water baby. I love being in and around the sea. For whatever reason, I didn't take to diving like a duck to water. It took time.
I think a misperception about diving is that if you don't sail through your Open Water course, diving isn't for you. Inhabiting the underwater space comes easily and effortlessly to some divers, which only fed my seed of self-doubt. (My husband, Chris, a PADI Divemaster with more than 1,000 dives' experience, is one of these divers: he's a fish, confident and graceful; underwater is where he's happiest.)
Other new divers grit their way through the course, uncomfortable the entire time, but successful. I've met many of those, too. And now you can't pry them from the water.
And then there are divers like me. We try. We fail. Many give up, assuming – because others 'got' it while they didn't – that diving isn't for them. I'm living, underwater breathing proof that isn't the case. For me, it took time to get my head around the concept of diving, to be comfortable with undertaking the experience. Once I was ready, I swept through my course and I'm diving with confidence, loving every moment of it.
2. Do it for you. Although I started my learning to dive odyssey before meeting Chris, like so many halves of a couple, my desire to dive intensified when we got together – I wanted to share his passion.
Having worked in the dive industry for many years, Chris had watched too many people pressure their partners into diving. He determined the best way to help me would be to not help me at all. Dive or don't dive – the choice was mine and he would support it either way.
With Chris keeping to the shadows (and the shallows) as I learned to dive, I was able to progress at my own pace. I learned how I prefer to learn. I could focus. And I could ask my PADI Instructor stupid questions without worrying about impressing anyone.
Chris was always there – for encouragement, for enthusiasm – but that Open Water certification was my achievement. And he was there to help me celebrate it.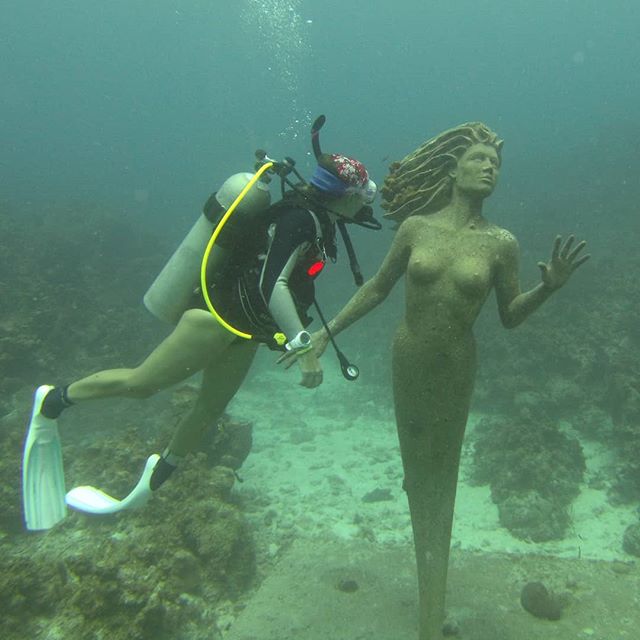 3. Balance the numbers. Women currently comprise about 40% of certified divers. I'm not sure why that is. During my five months on the road, I've met female divers of all ages, shapes, and backgrounds, with tangled hair and mask marks on their faces. Many of them told me their initial barrier to learning to dive was the perception that it was a male-dominated sport. Once they became involved, they realized that perception was one of many the sport of diving is struggling to outgrow. That's not to say it wasn't always so: one can only imagine the current the early pioneers had to battle against to splinter the glass ceiling for us. Learning about the achievements of legends like Dr. Sylvia Earle, Valerie Taylor, Lotte Hass, Jayne Jenkins, and Jill Heinerth (to name a few) is not only a great way to pay homage to the women who paved the way for those of us diving today, it provides a sense of belonging. If you're a diver, you are part of this story – and history. It doesn't matter if you prefer the occasional shore dive, or aspire to something bigger, like Andrea Marshall (the first person to complete a PhD on manta rays) and Jessica Cramp (National Geographic Explorer, marine conservationist, and shark researcher). We belong to the same community.
4. Get out and meet that community. For any potential diver worried about being the odd (wo)man out, don't be: as a group, divers are welcoming and happy to have you on board. They're an incredible group of travelers and explorers.
Trust your PADI Open Water Diver course material: you will meet some wonderful people on your diving journey.
---
Carrie Miller is a writer and Contributing Editor for National Geographic Traveler magazine. She is the author of the upcoming book 100 Dives of a Lifetime: The World's Ultimate Underwater Destinations, and she and her husband Chris Taylor are currently on a year-long, round-the-world assignment for National Geographic, exploring the world's best dive travel destinations – The Dive Travelers.