What follows is possibly the best out of office message ever:
Thank you for your email. I am on assignment for National Geographic, traveling the world for a year. I will respond to your message as soon as time and WiFi permits.
Thank you,
Carrie
The out of office email above belongs to Carrie Miller, a writer, PADI® Diver and one half of The Dive Travelers. Her husband and fellow dive traveler is Chris Taylor, a PADI Divemaster with more than 1,000 dives under his dive belt.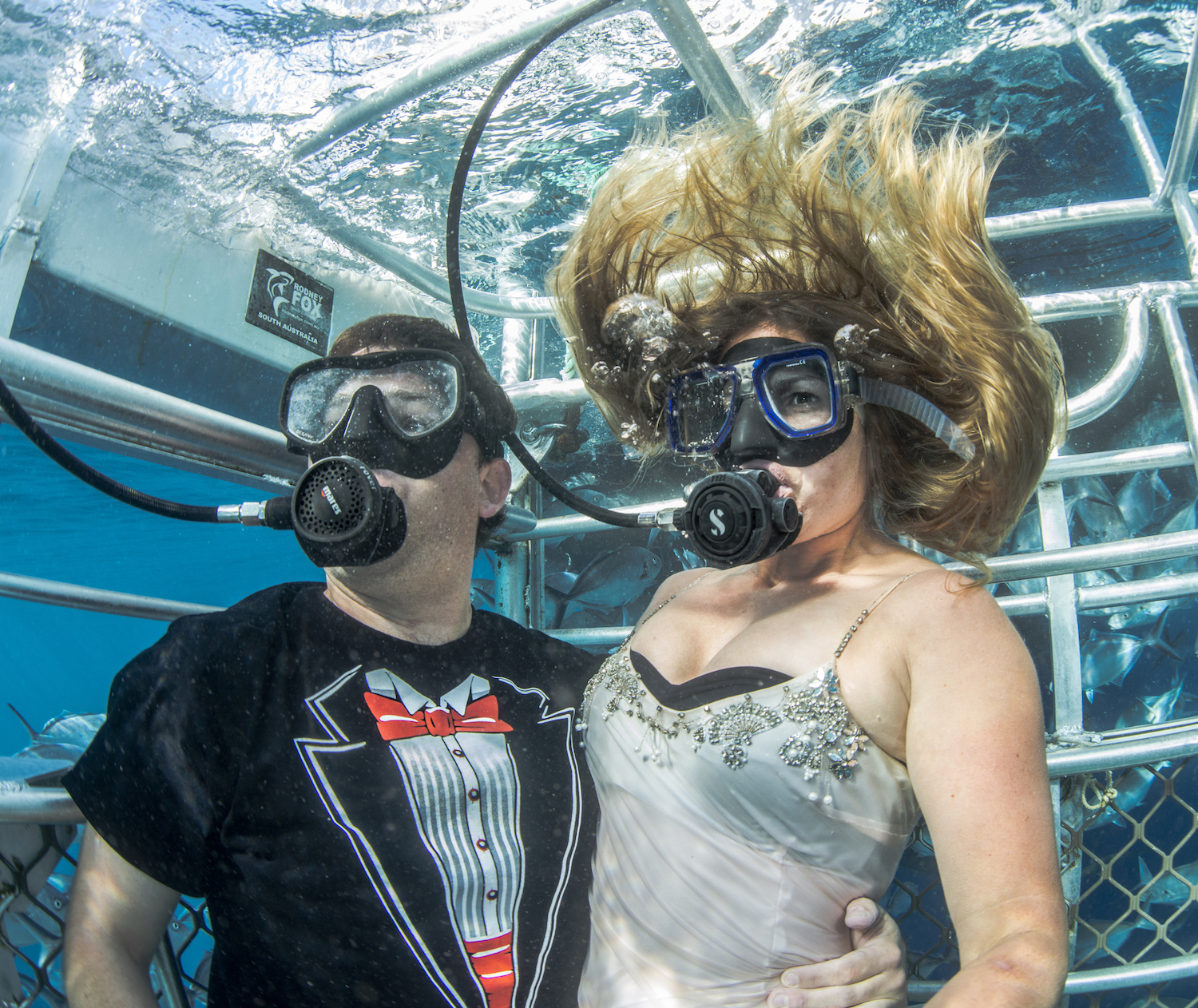 Carrie and Chris first met on a Great White Shark diving trip. Carrie was on assignment for National Geographic, and Chris was working on the boat as a dive supervisor.
"I wanted to learn to dive since I was a kid, but I didn't get around to it until I was 31," Chris said. "I learned in Byron Bay, Australia. On my first dive, the very first animal I saw was a sand tiger shark. I dropped straight in on top of it, and I thought: 'yep, this is for me. I'm going to spend the rest of my life diving.' I've made up for lost time since then, spending as much time underwater as I can."
Carrie has been in love with the ocean her entire life, but didn't take to diving straight away. "I had a bad experience learning to dive and it took time for me to overcome that," Carrie said.
"I learned a lot from that experience: to trust my instincts and take my time. I eventually got my PADI® Open Water Diver certification in Fiji the week before our trip began. I passed with confidence, and now I can't wait for my next dive!
"Writing for National Geographic is pretty much all I've wanted to do since I was nine years old, and that passion has taken me around the world. As a diver, I'm experiencing familiar places with new eyes; a whole new world I never knew existed has suddenly opened up to me," Carrie said.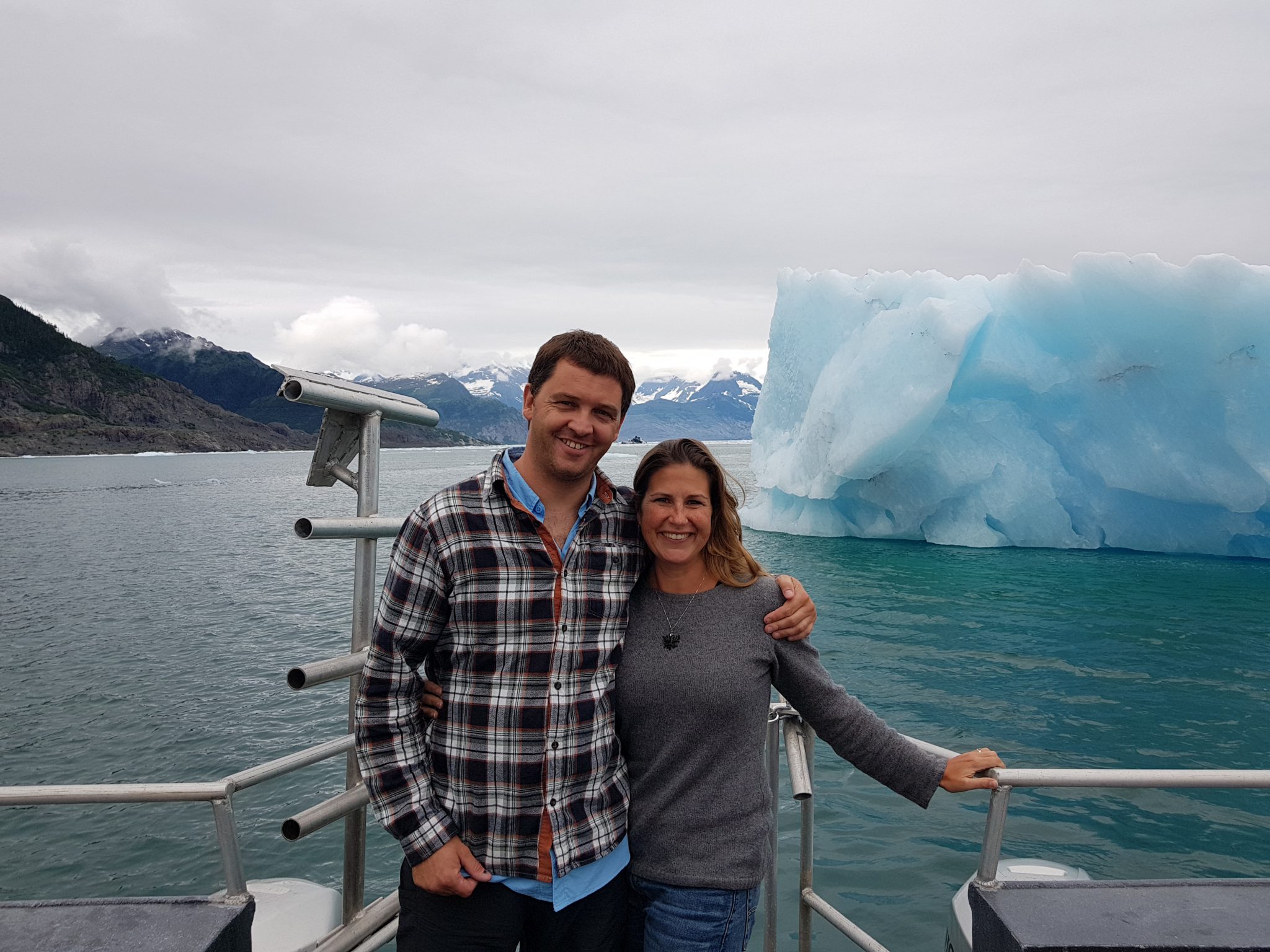 Carrie and Chris started their year-long adventure in April 2018. Their mission: document the world's 50 best dive travel destinations for a National Geographic guidebook. "It's a dream job, being able to dive all of these different locations," said Chris.
"Each week we're in a different location exploring both on land and underwater," Carrie explained. "The guidebook will include information for divers, as well as land-based activities and adventures for their non-diving travel companions, which are also useful for divers who want to experience what's topside as well as underwater. We're also taking a look at local conservation initiatives in the area."
"One of our goals is to highlight destinations that not only offer a great experience on land and underwater, but are striving to improve their environmental practices," Chris added. "It isn't easy: some places are taking small steps while others are taking large strides forward, but we all need to start changing – how we're thinking, how we're traveling, what we're doing. We want to promote ecotourism as a way of traveling."
At the time of writing (September 2018), Carrie and Chris are in Europe, almost halfway through their journey. In the months to come, they'll venture to the Middle East, Africa, Asia, Australia, New Zealand, and the South Pacific, wrapping up in May 2019. "Divers travel, that's how they see the world. We want to write a book that's a combination of great storytelling and a wonderful resource for divers who want to explore, from Alaska to Rarotonga," Carrie explained.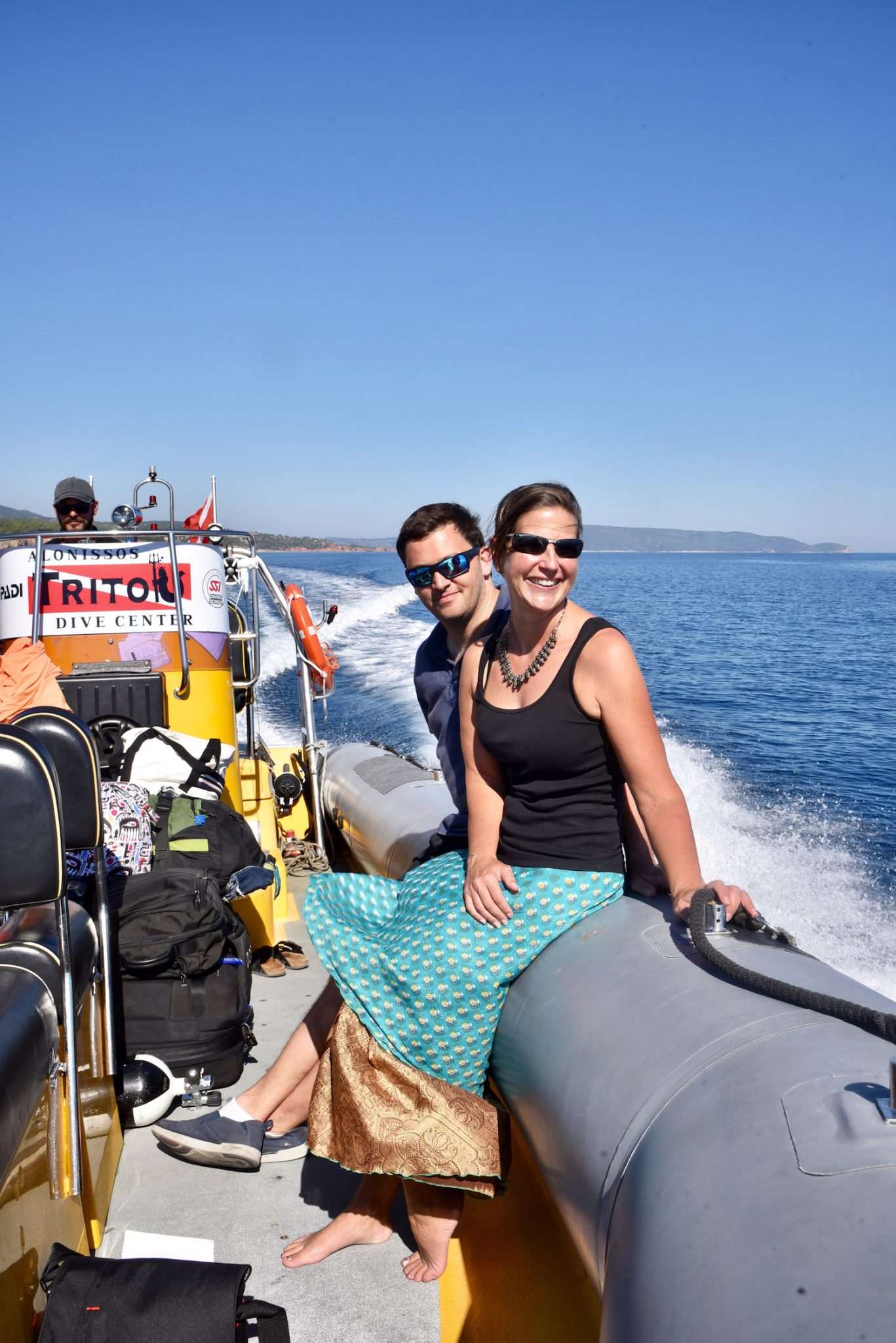 When asked about their favorite dives and destinations so far, Carrie and Chris both struggled to choose. "I've wanted to visit Easter Island and Saba since I was a kid, and they didn't disappoint," Carrie said.
"The Galapagos was a highlight for me – the diving was epic," said Chris. The only other place I've seen with that concentration of marine life is in Byron Bay, Australia, which I'm looking forward to revisiting on this journey."
"I know this sounds like a cop-out, but every place we've been is extraordinary," Carrie added. "At a time when the future can feel uncertain and shadowed, this adventure has been reaffirming for me and Chris: this planet of ours is a wonderful place. It's worth fighting for, and we've met so many amazing people around the world fighting to protect and preserve their unique corners. Hopefully our project will encourage divers and travelers to get out, explore, and learn more."
Follow Carrie and Chris' adventures around the world on Instagram @thedivetravelers. You can also follow them individually at Carrie @carriemiller_writer and Chris @christaylor_diver. Though the guidebook won't be published until approximately early 2020, you can pre-order 100 Dives of A Lifetime, a National Geographic publication written by Carrie and featuring images and interviews with Brian Skerry, Jessica Cramp and David Doubilet.