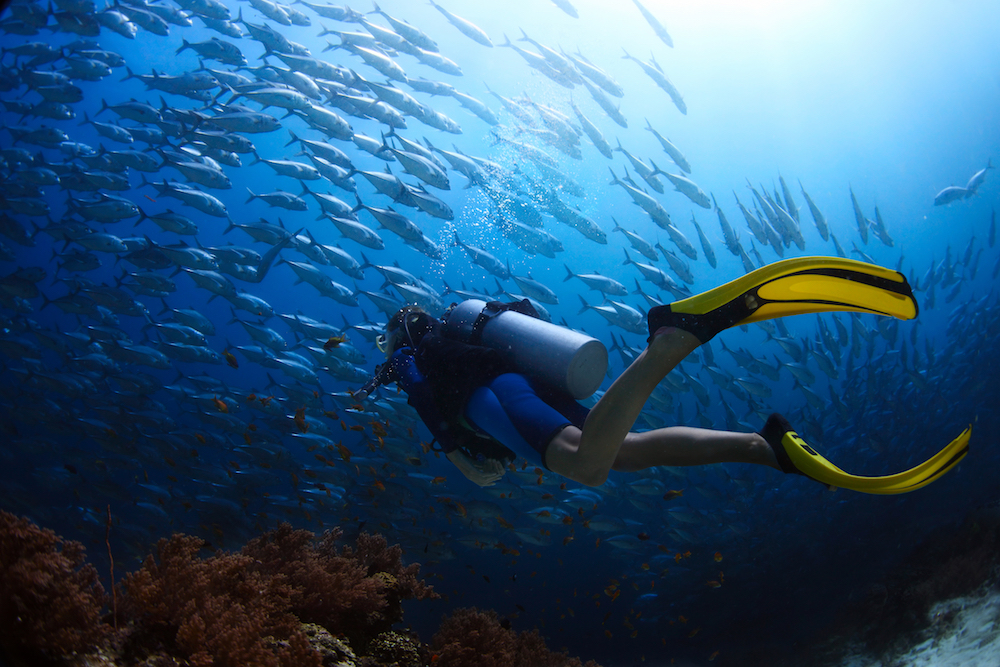 There are a few things that most divers have in common: travel bugs, love for marine life, desire to learn, and a need for challenge. As we dive into 2019, PADI wants to encourage our community of divers to commit to something greater – not just this year, but for each and every day moving forward. Whether that's improving on the skills you've developed or dedicating more time to protect the health of the ocean, here are a few ways to you can make your dive life more impactful than ever.
Find a new place to explore. 
Our world is made of 70% water, that means there's A LOT of the underwater world you haven't explored yet. Grab a friend and make travel plans to experience a new culture, see some of your favorite marine life, or embark on a solo dive adventure.
Be a Force for Good.
PADI is committed to supporting global efforts and to being a catalyst for change through our Four Pillars of Change corporate social responsibility program. A major part of this movement is to mobilize our divers (meaning you) to commit to making a positive impact on our ocean planet. Learn more about how this program will impact ocean health, marine animals, people and community, and provide healing and wellness and how you can be a part of this change.
Advance Your Skills
If you're still limited to 60ft, take the Advanced Open Water Diver course to sharpen your skills and expand your opportunities to dive a variety of locations. If you've already got the AOW under your belt, learn to prevent and manage problems with the Rescue Diver course and become a more confident diver, or set your eyes on the Master Scuba Diver rating.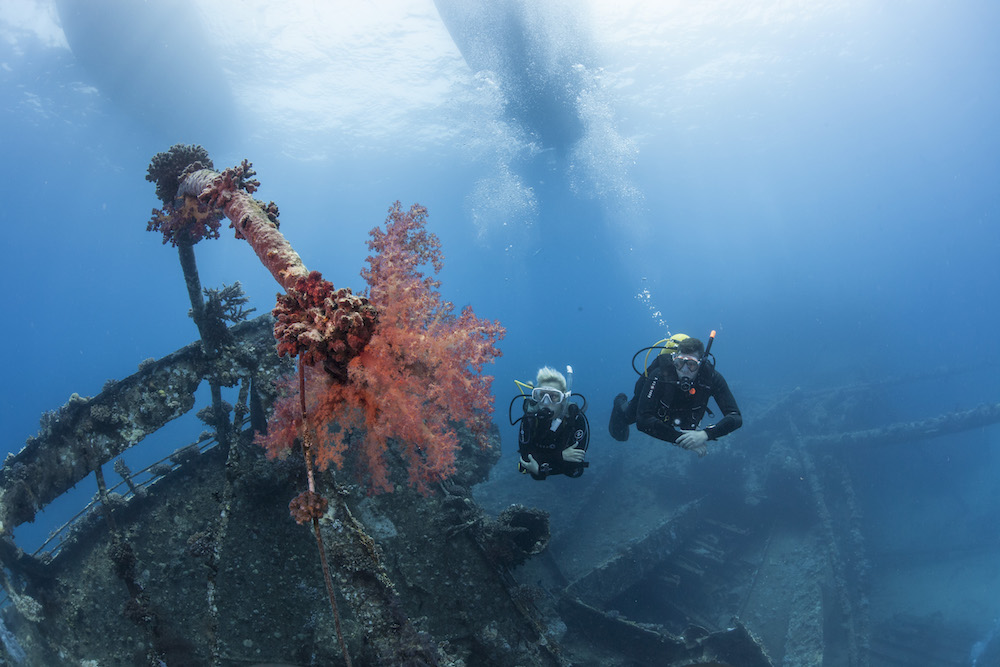 Be More Adventurous
If you're a diver, there's no doubt that adventure is already a staple in your lifestyle. However, sometimes our routine dive sites can become a bit mundane. Commit to exploring new local dive sites in your area or embarking on quick weekend getaways to dive sites that are unique to what you would typically explore (always within your limits of course). You can also try one of the many unique specialty courses offered by your local PADI Dive Shop mix things up.