For most people, lurking around the bottom of a murky lake in zero visibility is the worst dive imaginable. For a member of the FBI's Underwater Search and Evidence Response Team, it's just another day at the office. If you've ever considered walking away from your desk job to pursue a career as a professional scuba diver, take a moment to learn how accountant Robert Scheerle discovered he had a nose for finding evidence and became the senior team leader of the FBI's Underwater Search and Evidence Response Team.
Robert (Bob) Scheerle became an open water diver in 1981. After working as an accountant in the private sector for five years, Scheerle joined the FBI as a special agent. After making the USERT dive team in 2004, he became the Assistant Team Leader within three years. In 2014, Scheerle was promoted to Senior Team Leader at the Los Angeles field office.
As an FBI diver and team leader, Scheerle participated in numerous public safety dive searches for weapons, bodies and other crime scene evidence. Some of his most notable assignments include:
Search operations in Baghdad, Iraq for US Army (2006)
Chelsea King body recovery, Rancho Bernardo, CA (2010)
Seccombe Lake search following Inland Regional Center shooting, San Bernardino, CA (2015)
"I never dreamed my career would involve searching for evidence underwater, or how rewarding it would be," said Scheerle. During his time with the bureau, Bob investigated drug trafficking organizations, organized crime, and worked as lead investigator on large-scale public corruption cases in addition to other criminal matters.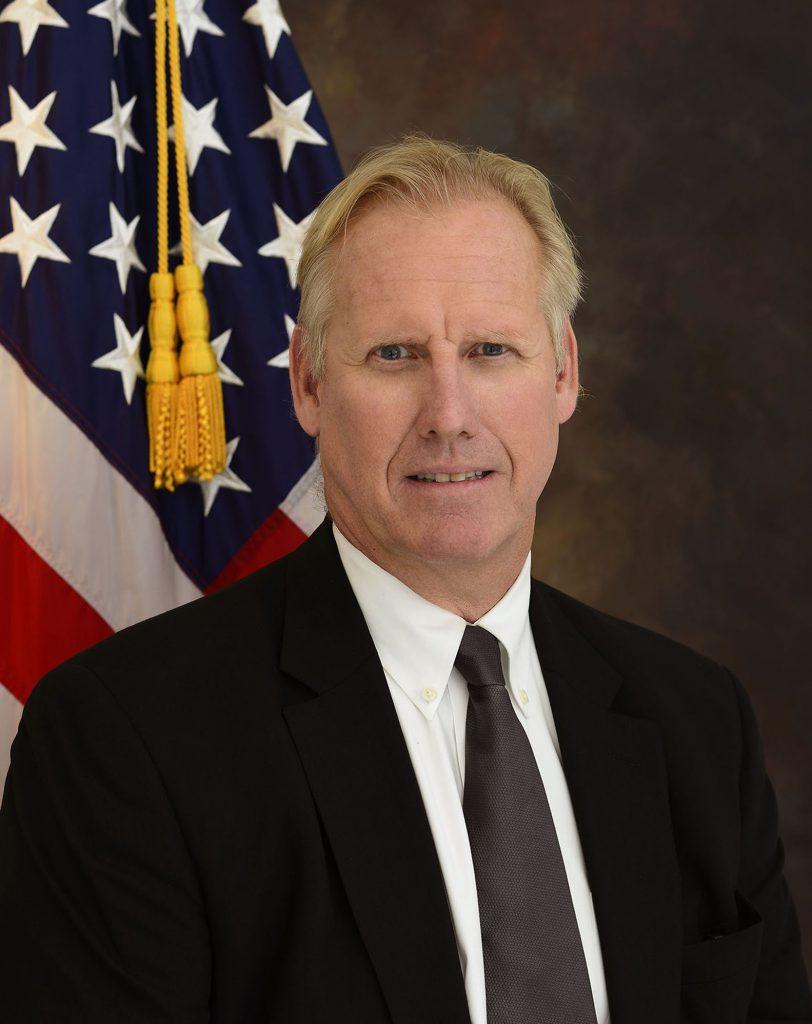 FBI Underwater Search and Evidence Response Team Fast Facts
64 forensically-trained divers work out of FBI field offices in Los Angeles, New York, Washington D.C. and Miami.
Known as the FBI USERT (pronounced you-cert)
Agents must have two years experience as a full-time agent plus an Open Water Certification to apply
If selected, there is a three-year commitment
Divers use an Interspiro Divator MK-II full face mask, or Kirby Morgan dive helmet depending on the conditions.
Team members also pilot dive team boats including a 27' Boston Whaler and 34' Munson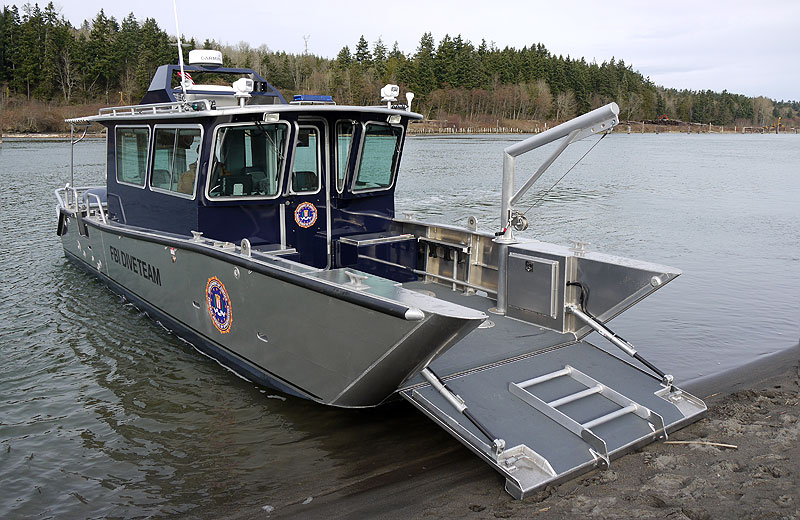 How to become an FBI USERT Diver
The USERT Diver Basic certification course is held once a year over two weeks. The intensive, 12-day course includes training in:
Rescue diving
Surface-supplied air
New candidates may also receive a limited-visibility specialty certification. Scheerle describes the experience as, "really more of a black water diver course with zero visibility."
Following successful completion of the training course, the agent may join a field office team as a probationary diver. Within two years, the agent must complete additional training in swift water diving, ice diving, boating safety and boat handling in addition to a two-week advanced forensics evidence training course.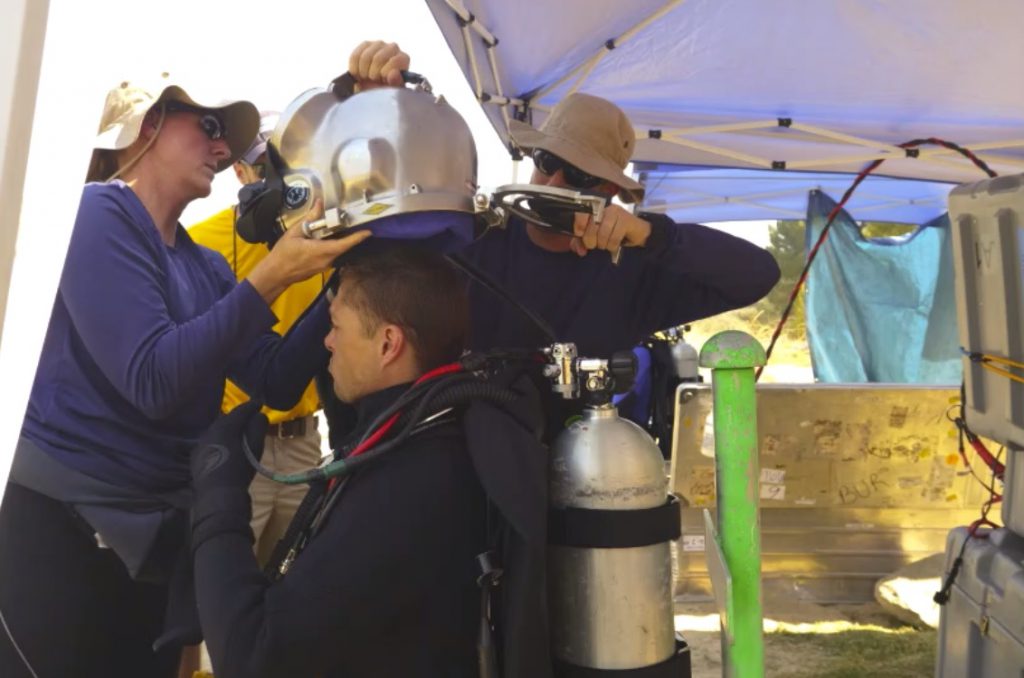 "Team members question the need for the forensic evidence course because we operate in zero-visibility conditions. Photographing an item of evidence where it's found at the crime scene can be impossible to accomplish! However, I believe [forensic evidence] is a great and necessary course – invaluable for the integrity of evidence collection for the FBI," said Scheerle.
New FBI USERT members are asked to commit to a minimum of three years on the team. But, due to the extensive training invested in each diver, team leaders like Scheerle hope agents choose to stay longer.
"Our goal is to train each of our team members up to instructor level so they can give back to the program. That's how I became an instructor," said Scheerle. "It's a great opportunity while doing a very necessary job."

Key skills and personality traits of an FBI USERT Diver
Dive team leaders look for agents who thrive in a small team environment and are willing to work very hard in difficult conditions. Successful candidates must also demonstrate they can perform open water skills, at an advanced level, in zero visibility.
"During my tenure as team leader, we had very experienced divers, including instructors and some military divers, not pass the testing process the first year they applied for the team.  Fortunately they all remained interested in the program, reapplied, and were selected the following year."
Diving in zero visibility is often stressful, and always dangerous. During a mission with difficult conditions, divers are trained to stay focused and "find their happy place."
"Early on during my tenure as a forensic diver, we flew out to Florida to search in one of the canals for a murder weapon. I was one of the first couple of divers in the water, and all I could think of were alligators!" said Scheerle. "It was only slightly comforting when the local police said t we should be OK because it's not mating season which is when the alligators become really aggressive."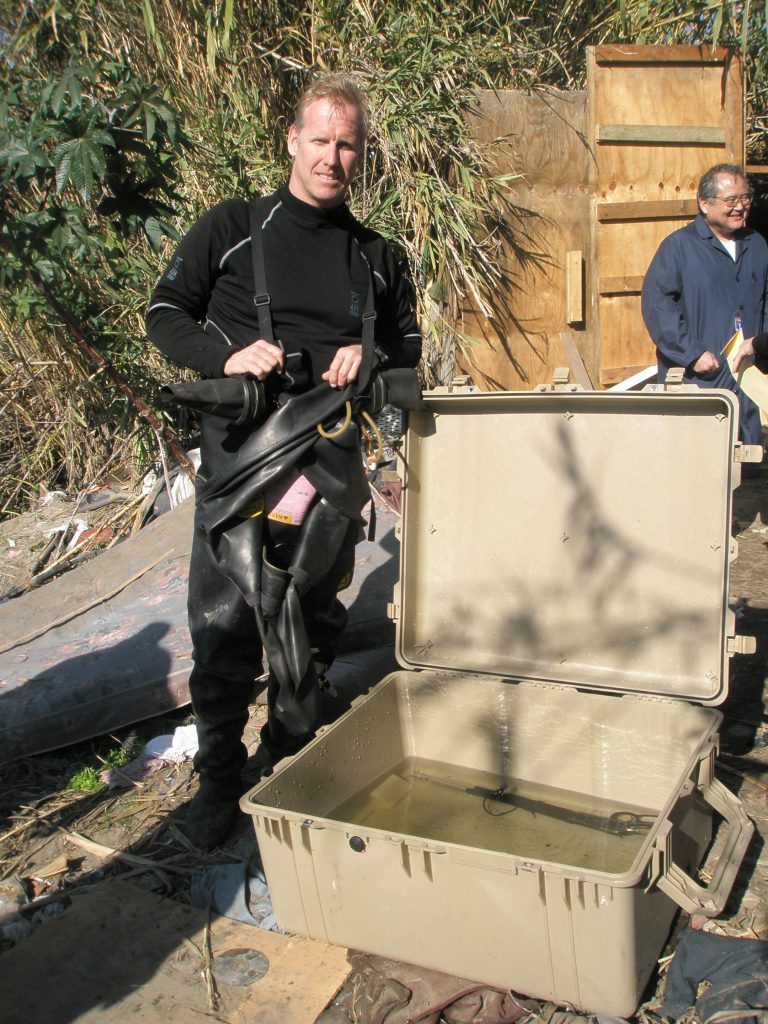 Fortunately, we never found any alligators during the search. We did find a stolen motor vehicle which was not the target we were looking for, but still a good recovery."
"It takes a lot of mental focus to know where every piece of gear is located and how to manipulate it in [zero visibility] conditions. Developing that confidence allows our divers to find evidence which otherwise might never be found," Scheerle said.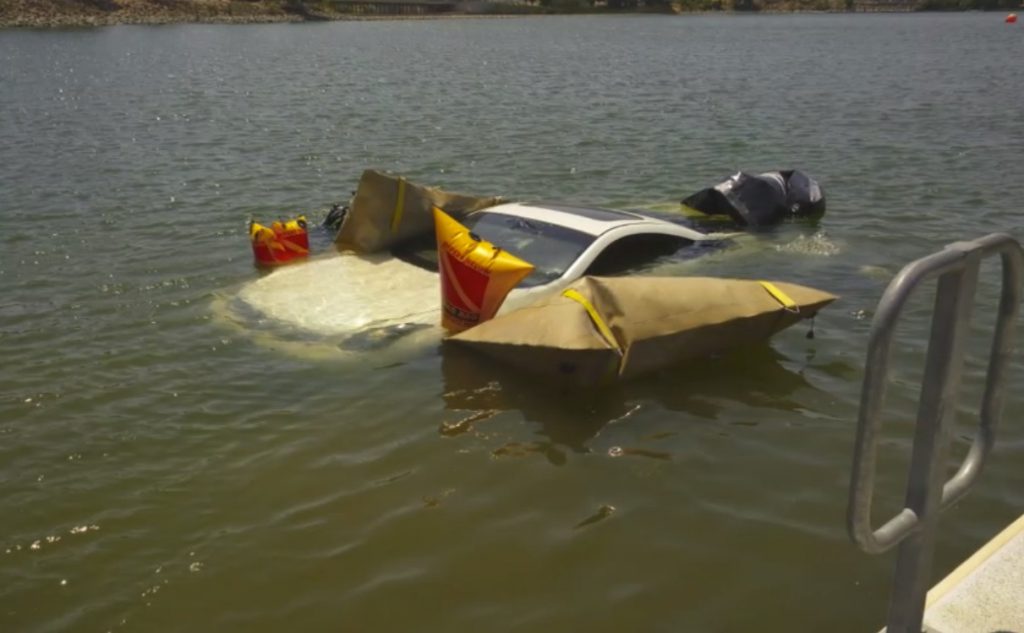 How do FBI underwater investigations work?
The FBI USERT supports FBI investigations, National Transportation Safety Board (NTSB) incidents, and local law enforcement. "Most of our searches assist smaller police departments throughout the country that would not have the capabilities to look for evidence that could often be in the water for several years prior to our deployment," Scheerle explained.
When a new case is assigned, the team works closely with the requesting FBI office Evidence Response Team (ERT) Leader. "Often, we conduct joint deployments as the search for evidence in a case can often be both above and below the water line," said Scheerle.
The process also includes a site-survey where the team leader:
Meets with the department requesting assistance.
Assesses whether the operation can be completed safely
Identifies local resources such as the closest hyperbaric chamber, trauma center, fire department capabilities, etc.
Develops a plan for the search utilizing the many "tools in the toolbox"
Non-urgent searches are scheduled and completed within one to two months. In an emergency, such as a missing person or other time-sensitive investigations, the team deploys immediately.
An FBI divers' toolbox
In extremely hazardous conditions, FBI USERT divers use technology to locate objects underwater. Sonar systems such as side-scan and sector scan can help minimize the amount of time divers spend collecting evidence in a dangerous environment. The team also has an underwater remotely operated vehicle (ROV).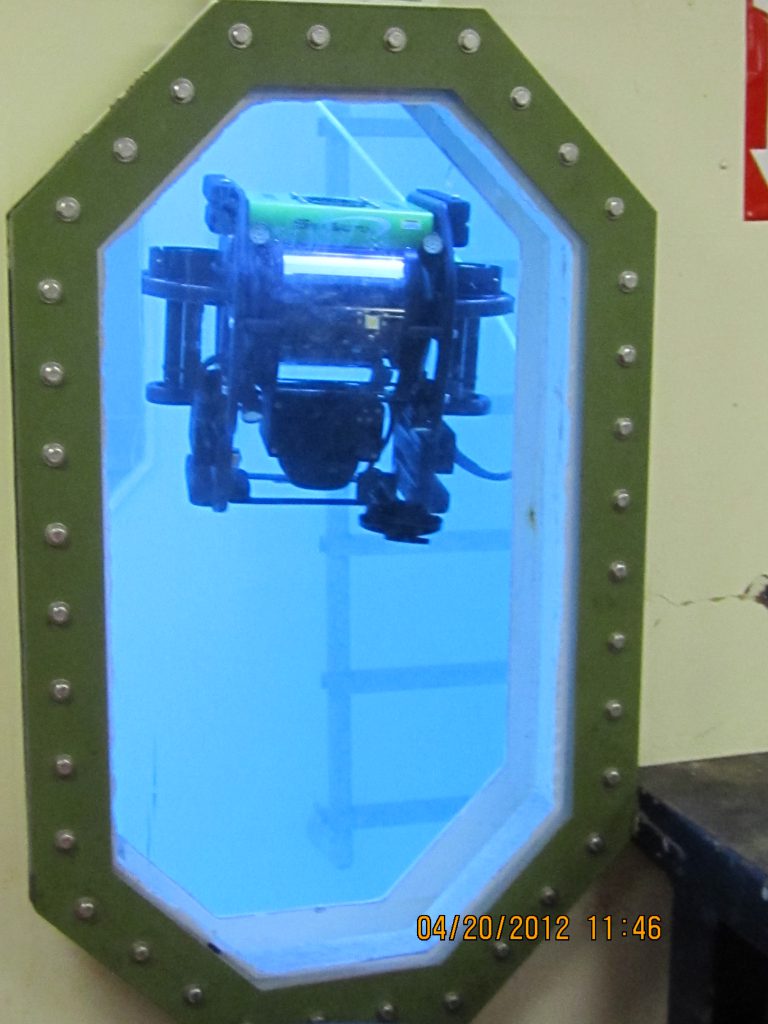 "After pilot Captain Chesley Sullenberger landed US Airways flight 1549 in the Hudson River following a bird strike, our team helped locate the missing engine. We deployed our sector scanning sonar to verify the target prior to it being recovered," said Scheerle.
Life after the FBI
After 28 years and three months as a special agent with the FBI, Bob Scheerle hung up his hard hat. "The thing I will miss most is the camaraderie, the way team members all join together to accomplish a mission. The work the FBI underwater team does often involves working long hours in difficult conditions, but getting results is what matters most."
In his post-FBI life, Scheerle plans to – go diving! "Back in the late 80s, I dove at Captain Don's Habitat in Bonaire. I wouldn't mind revisiting that location to see how things have changed. I'm also in the process of becoming part of the chamber crew for the USC hyperbaric chamber in Catalina. I've never run an above ground dive so I think learning how to do that safely would be fun and provide a good service for our diving community."
Scheerle says he's also looking forward to teaching diving, with an emphasis on Public Safety Diving.  Good news for aspiring public safety divers and bad news for bad guys!
Further Reading
Learn more about jobs for scuba divers
Andy Chambers FBI Dive Team interview
Becoming a Public Safety Diver