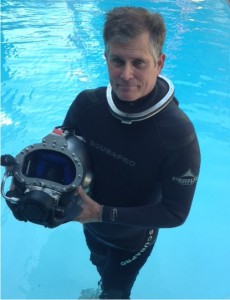 The FBI's Underwater Search and Evidence Response Team (USERT) is a highly-trained group of Special Agents who investigate underwater crime scenes at a moment's notice. The team is made up of specially-trained FBI Special Agents with minimum two years of FBI experience and an open water diver certification. Once selected, the agents go through rigorous scuba and environmental training, medical exams, and more to prepare for the challenges of underwater investigations.
We recently interviewed Andy Chambers, PADI Master Instructor (#19067), and recently-retired Senior Advisor to the FBI USERT. He told us about his career with the FBI and his scuba diving background.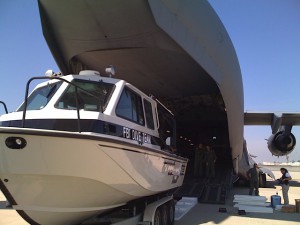 What was your career path to working for the FBI as a diver?
After being certified in 1967, I was an active scuba diver and free diver. In 1973 I joined the US Air Force and ended up on the Gulf of Mexico. I left the Air Force in 1977 and, thanks to the GI Bill, I entered the University of Nevada, Las Vegas. I became a PADI scuba instructor in 1978 and in 1985 I was sworn in as an FBI Agent.
I had two desires in life: to be a diver or an FBI Agent. I had no idea that I would do both! The FBI had a small dive team and had been working with another dive agency, but liked the PADI system. They were unsure how to make an approach to PADI, I advised I could do that and we were set up and supported by PADI within a few hours. The FBI and PADI connection has been a great fit.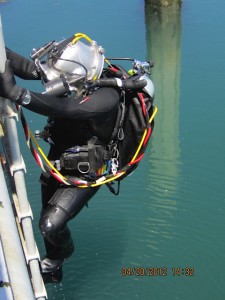 Please describe a typical day in your life.
As Senior Advisor, most of my time was spent maintaining a vast dive locker and making sure our divers  received their training. When a mission was required, it was my job to anticipate the needs of our team.
For example, in 2012 when a serial killer provided information of a victim in Anchorage, Alaska. The FBI Dive Team was requested late on a Friday night. Using our resources, we responded and recovered the victim's remains on Sunday. That dive was on surface supply on helmets and under more than five feet of ice.
What skills are essential for a USERT diver?
The most important skill for an FBI Diver is to be comfortable in the water. You need to be able to trust yourself, your dive skills, and your dive team. We rarely get requests to dive nice, clean waters. Diving for hours with zero visibility is often what we do.
What are career opportunities like for divers interested in working for the FBI?
Currently, to be an FBI Diver, you will need to be assigned to one of the four largest offices in the FBI: New York, Miami, Washington DC or Los Angeles. There are over 14,000 agents in the FBI and fewer than 60 divers on USERT. They want people who have proven themselves. This is not a job for someone who has never faced adversity and challenges. The FBI recruits from many degrees. You need to show yourself to be mature and capable. Once you become an FBI Agent and selected for USERT, there are many PADI specialties available to our divers.
Any advice for divers who aspire to live the dream of working a dive job full time?
If you have the desire to serve your country, I highly recommend you look into the FBI. I have loved my job for almost 29 years. The FBI needs and supports many skills. If you have diving skills or want to obtain diving skills, the FBI is a great choice. I often wake up in the morning thinking how lucky I am to do what I do.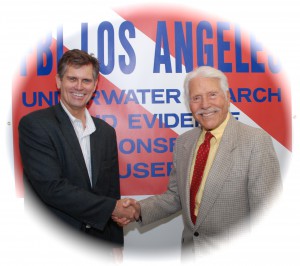 What's been a great thing that happened because of working in the dive industry?
Growing up, my heroes were Mike Nelson from Sea Hunt, Jacques Cousteau and Efrem Zimbalist Jr. from the FBI TV series. I was very lucky to meet all three of them. I met Captain Cousteau and many Cousteau members on several occasions. I met Lloyd Bridges once. I was able to talk to them about my love of diving. After I became a full-time diver for the FBI, I was selected to give a tour of the FBI Dive Facility to Efrem Zimbalist Jr. When I told him of his influence on my life, he shook my hand and gave me a hug!
Read other interviews in our Scuba Career series or learn more about the FBI's USERT dive team in this article from DAN.
Thanks to our summer intern, Alexis Terrill for her help compiling and assembling this interview.