The Republic of Palau, a Pacific archipelago of more than 200 islands, is a bucket list destination for most divers who know about it.
A scenically unrivalled place straight out of a Robinson Crusoe (fictional) adventure, it's not only home to diverse and enthralling dive sites, but plenty of waterfalls and emerald forests to explore on dry land too.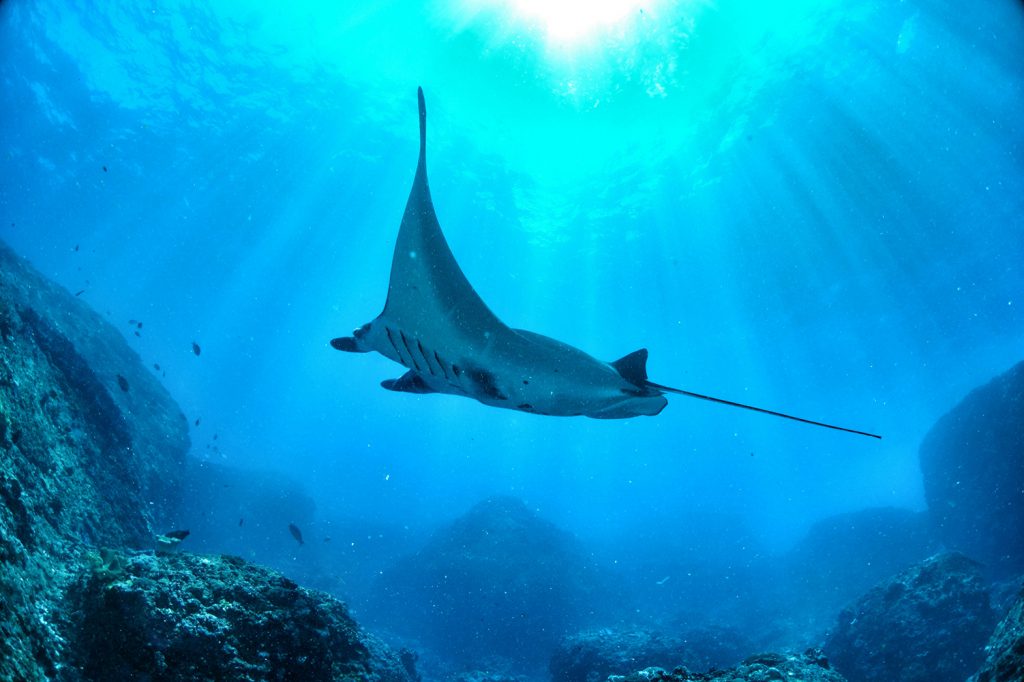 It's enough to set pulses racing – if freedivers subscribed to that kind of thing of course.
Dubbed 'the underwater Serengeti' for good reason; go to experience Jellyfish lake, WW2 shipwrecks, mask-steaming reef configurations and an abundance of tropical marine life all within easy reach of the separate islands.
As tourists, we have Palau's ancient culture of environmental protection and ecological balance to thank for such a pure experience with nature. The local custom of bul, for example – a thousand year-old tradition – where Palau's chiefs call a temporary halt to fishing in areas where the marine populations are in decline, demonstrates Palau's effective management of its natural resources to ensure there's enough for everyone, now and in the future.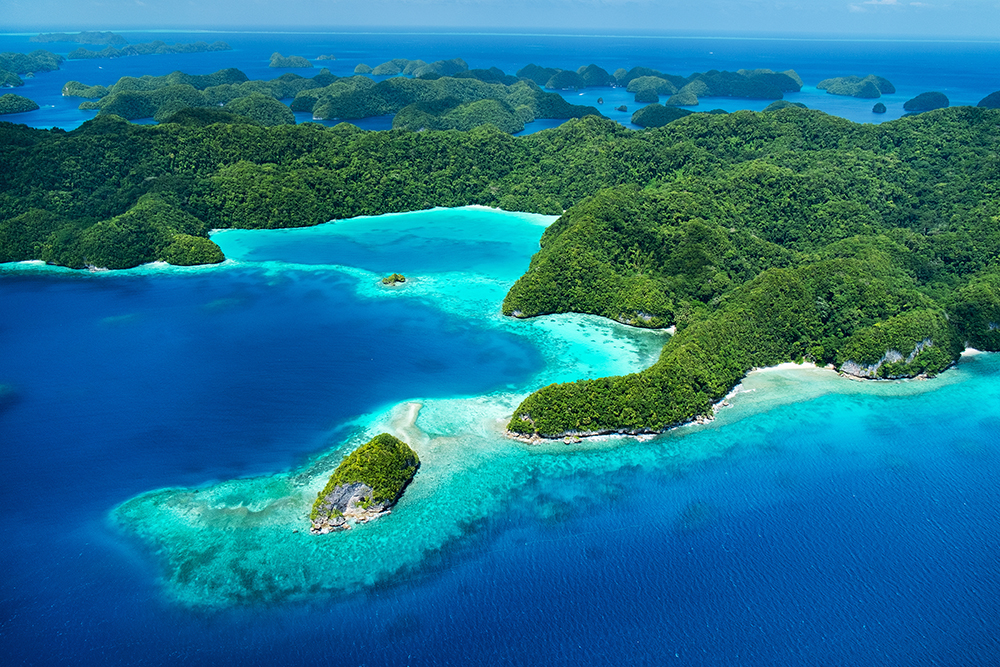 Caring for Palau's natural wonders, while allowing tourists free reign to enjoy them, has been a top priority for the Palauan people for decades. Through multi-organisation and community cooperation, Palau's sustainability-minded leaders have pioneered a series of environmental initiatives that are leading the way in marine conservation and ecotourism world-wide.
It's a true nation of eco firsts; introducing the world's first shark sanctuary in 2009; then in 2015 being the first to secure the largest percentage of protected marine territory of any nation in the world; and now, the first to have tourists and residents sign an eco-pledge to care for its pristine environment for current palauans and generations to come.
The pledge was written by, and for, the children of Palau.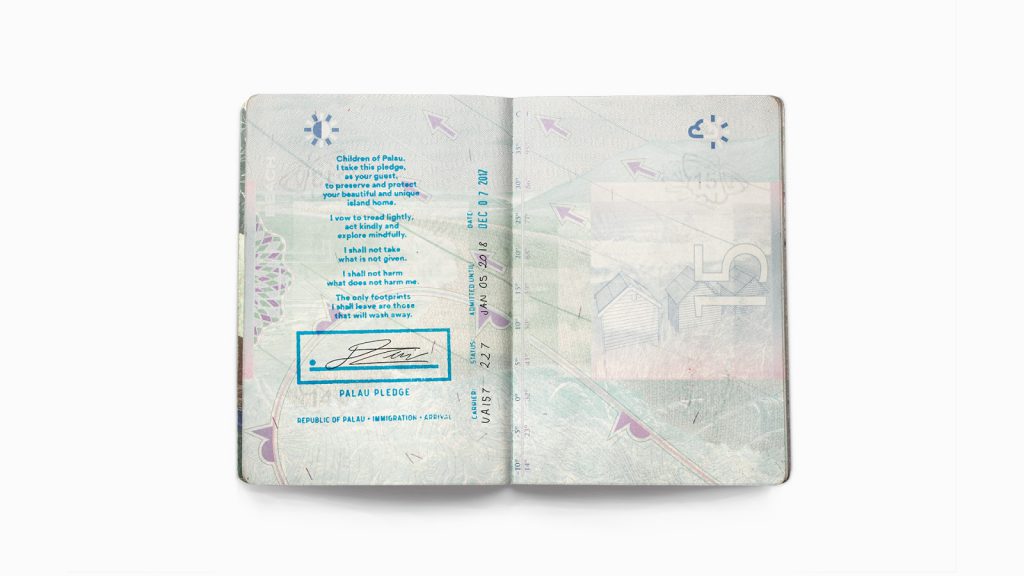 Travelling to Palau, you'll watch The Giant Film (a compulsory inflight movie) and before being granted visa entry, you'll need to sign a passport pledge to Palau's children promising to "tread lightly, act kindly and explore mindfully" ensuring you leave no trace of your visit, except for the story-topping Instagram photos of course.
This tiny nation hopes to inspire the world to "take notice" by putting eco-responsibility high on the agenda and showing visitors "how to respect [our] island home" though a simple list of dos and don'ts that keep conservation at the forefront of everyone's mind.
You've got to applaud their visionary approach, realising that the only way to safeguard their economic and cultural prosperity is to protect their natural riches, using creative ways that align with their ancestral values and teach less environmentally-minded people the value of doing so.
I for one, wish more of our global top dive destinations would employ the same approach and welcome the opportunity to pledge my support to any nation that does so. How about you?
Learn more about Palau and where to dive with PADI Travel, here.
---
Author Bio:
S.J's journey into freediving began in Utila, Honduras in 2017. Since then she's been freediving in Canada, Dahab, Tenerife and the U.K and practices freediving for all dynamic and depth disciplines. Follow her freediving adventures on Instagram and for freediving, or water-related copywriting and marketing visit her website The Content Marketing Club.