You only have to mention the phrase "Koh Samui" and the name already conjures up images of white sand beaches, crystal clear water and stunning Thai sunsets. You won't be disappointed. Koh Samui is a divers' paradise on earth. You'll find everything you would expect of an idyllic Thai diving destination. If you are looking for somewhere to base yourself in Thailand during your travels, Koh Samui must be on your list.
Koh Samui is Thailand's second largest island, located to the south of Koh Phangan on the western shore of the Gulf of Thailand. Koh Samui is famed for its pristine beaches and breathtaking mountainous rain forests. Everything from luxury hotels to backpacker basics can found on the island. A range of diverse dive sites characterised by large rocky seamounts, towering underwater pinnacles, colourful corals and vibrant reefs, can be accessed from Koh Samui. Marine life varies from mighty whale sharks and majestic manta rays to exquisite nudibranch and macro-critters.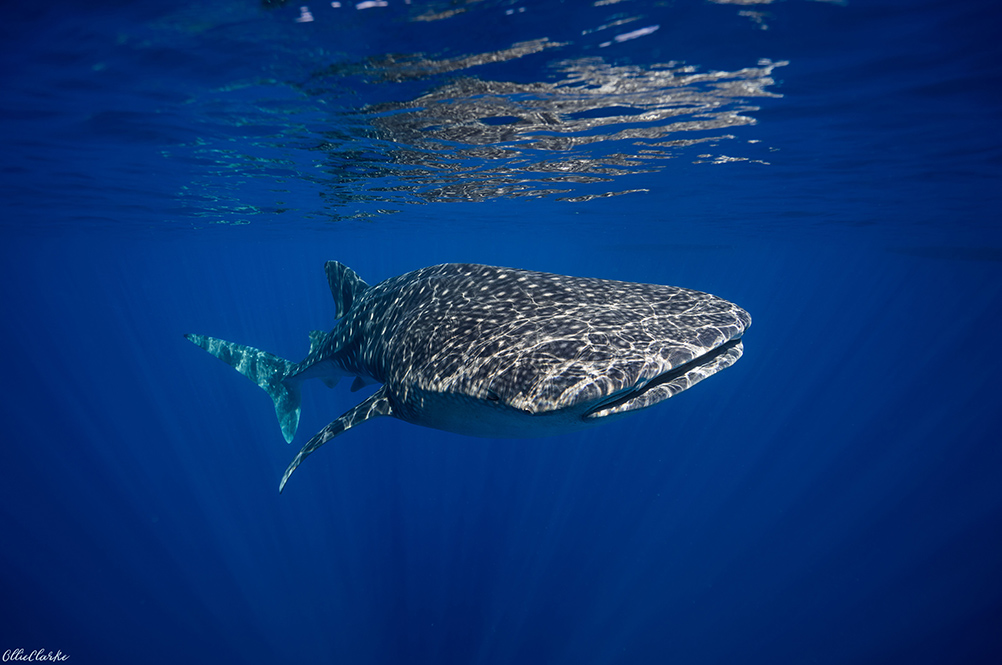 One of the highlights of diving locations accessible from Koh Samui is the variety of dive sites, from calm, swimming pool-like reefs to thrilling drifts over rolling fields of coral. Whether you are learning to dive, a beginner or a seasoned pro you'll find a range of sites to suit your preferences. Marine life in Koh Samui is as varied as the dive sites – here are a few of Koh Samui's most famous dive sites and locations:
Sail Rock (Hin Bai)
This 30 metre/100 foot submerged rock pinnacle is often regarded as the best dive site in the Gulf of Thailand and one of the best sites for whale shark sightings. With few other pinnacles nearby, Sail Rock is a magnet for fish. On sunny days the sun's rays filter down below the surface and the coral encrusted pinnacle is an awe-inspiring sight. It's not just a site for big fish though, you'll find a plethora of colourful smaller fish darting in and out of the reef and the currents bring in hunting trevallies and barracuda. Sail Rock is always alive with action both around the pinnacle and out in the blue.
Angthong Marine Park
Made up of 42 limestone islands, Angthong offers a number of caves, swim throughs, overhangs and sloping reefs. Angthong has an incredible diversity of coral including abundant soft corals, barrel sponges and anemones, as well several types of black corals and sea fans. Marine life here is equally diverse and you'll find numerous species among the reef. In deeper sections you can spot large snappers, blue-spotted sting rays, schools of fusiliers and yellowtail barracuda.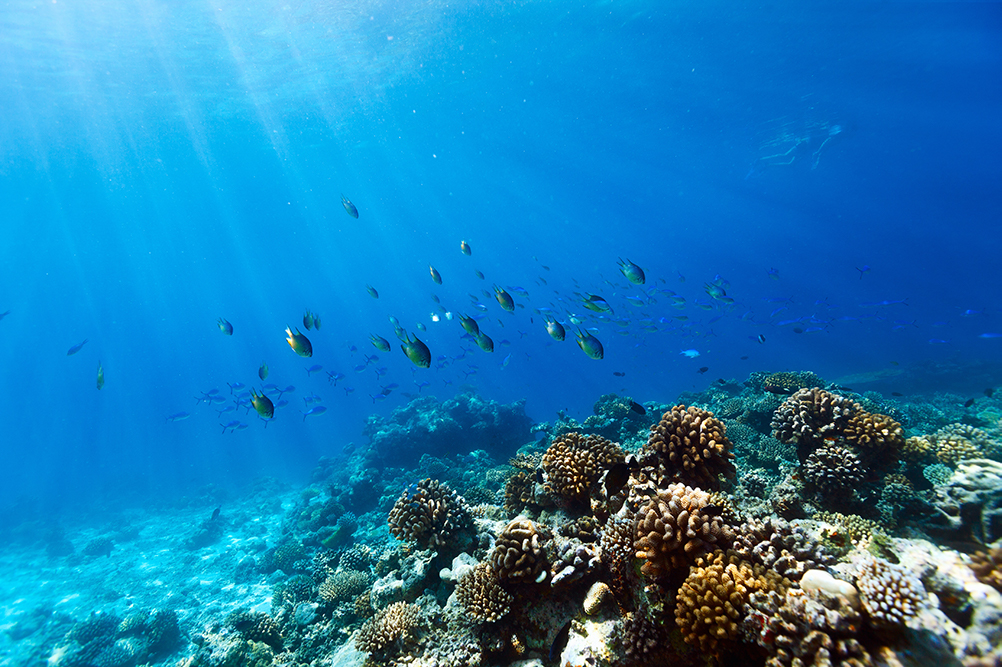 Chumphon Pinnacle
This is one of Koh Tao's most famous dive sites and is located within reach of Koh Tao, Koh Phangan and Koh Samui. This well-known dive site features a series of stunning granite, coral encrusted pinnacles which are home to batfish, giant grouper, trevally and giant schools of both barracuda and snapper. If you're lucky you might even have the occasional whale shark visit. Look for plateaus rich in anemones of all different colours, branching corals, sea whips and barrel sponges.
South-West Pinnacle
Explore a series of rock formations ranging from 4 metres / 13 feet to 30 metres / 100 feet and discover breathtaking carpet anemones in brilliant greens, pinks and blues, with their cavalcade of pink anemone fish. The crevices and ledges among the pinnacles are hot spots for snappers, emperor and harlequin sweetlips. Leopard sharks and whale sharks are occasional visitors to the site, which is home to large schools of snapper, yellowtail barracuda and fusiliers. If you are interested in critters then scorpionfish, stonefish and other bottom dwellers can be found here too.
Shark Island
This dive site is best known for its incredible variety of marine life. It features a wall, pinnacles and a coral garden which is abundant with colourful soft corals. On the deeper edges of the site it is possible to see passing pelagics such as whale sharks, reef sharks and leopard sharks. The coral garden guarantees a range of marine life including moray eels, angelfish, scorpionfish, pipefish, nudibranch, crustaceans and great macro critters.
Koh Samui on Land
 On days when you are not diving, there is no shortage of activities and things to see on Koh Samui. Whether you want to see the islands elephants, go trekking, visit stunning waterfalls, enjoy some retail therapy at the markets or just chill out and relax at one of the islands beach clubs or boho hilltop hangouts, you'll have plenty of options on Koh Samui.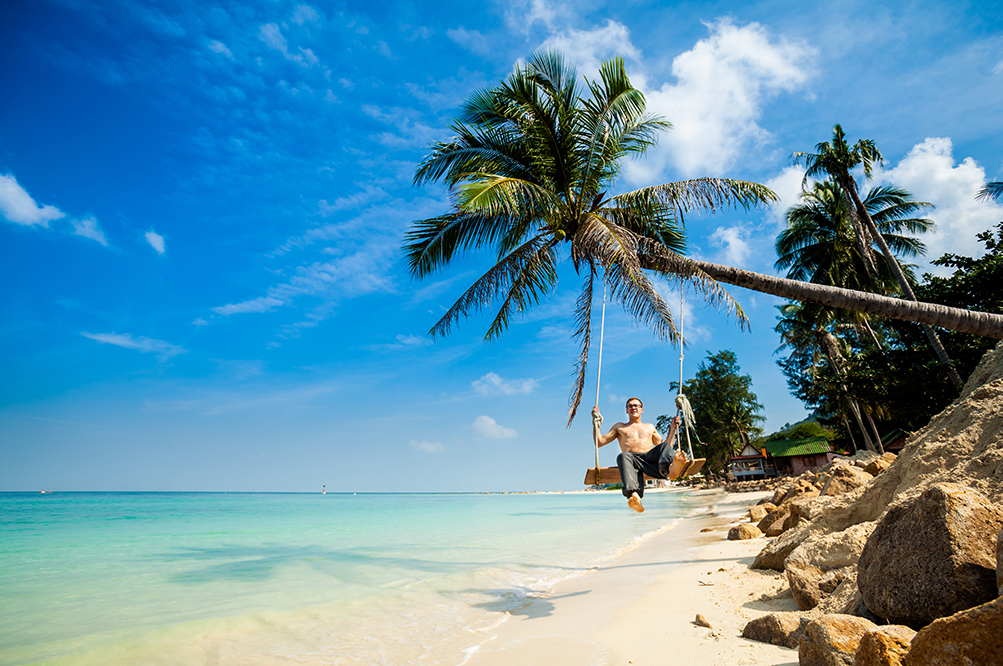 How to Get There
Koh Samui has its own airport (Koh Samui Airport) and flights are available from Bangkok and other major Thai cities. There are also regular ferries (of varying prices according to the boat type) which connect Koh Samui with its neighbouring islands of Koh Phangan and Koh Tao, as well as the mainland.
Are you ready to dive into Koh Samui? Locate a PADI Dive Shop and start your adventure today!