We caught up with coral biologist Megan Clampitt, currently working in the Maldives on coral restoration, to find out how scuba diving was instrumental in her career path…
Can you tell us a little bit about your job now?
I currently work as the Coral Biologist at Velaa Private Island.  In my role, I oversee the resorts coral restoration project under the supervision of the resident marine biologist. The majority of my time is spent doing field work which entails stocking the nurseries, monitoring the corals, transplanting the nursery grown corals back to the reef and conducting research.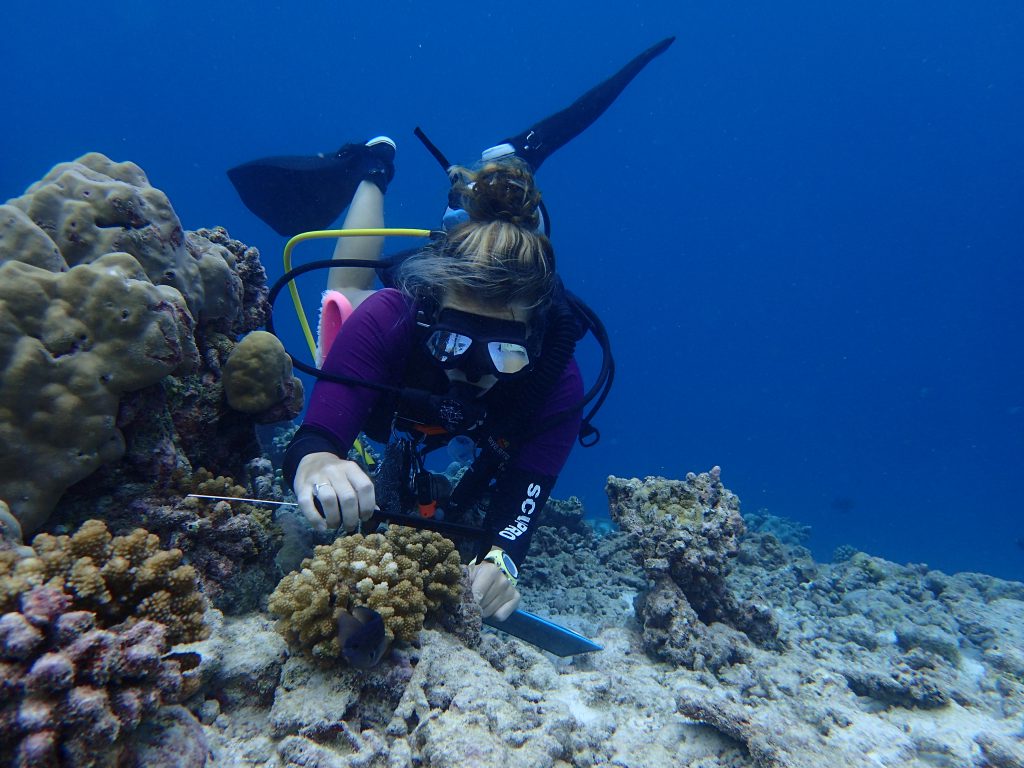 Did you always know that you wanted to work in marine biology?
No, strangely enough, I didn't grow up wanting to be a marine biologist. I've always been very aquatic – I was a swimmer and a water polo player and I love the water but I had never really entertained the idea of being a marine biologist while I was doing my undergrad.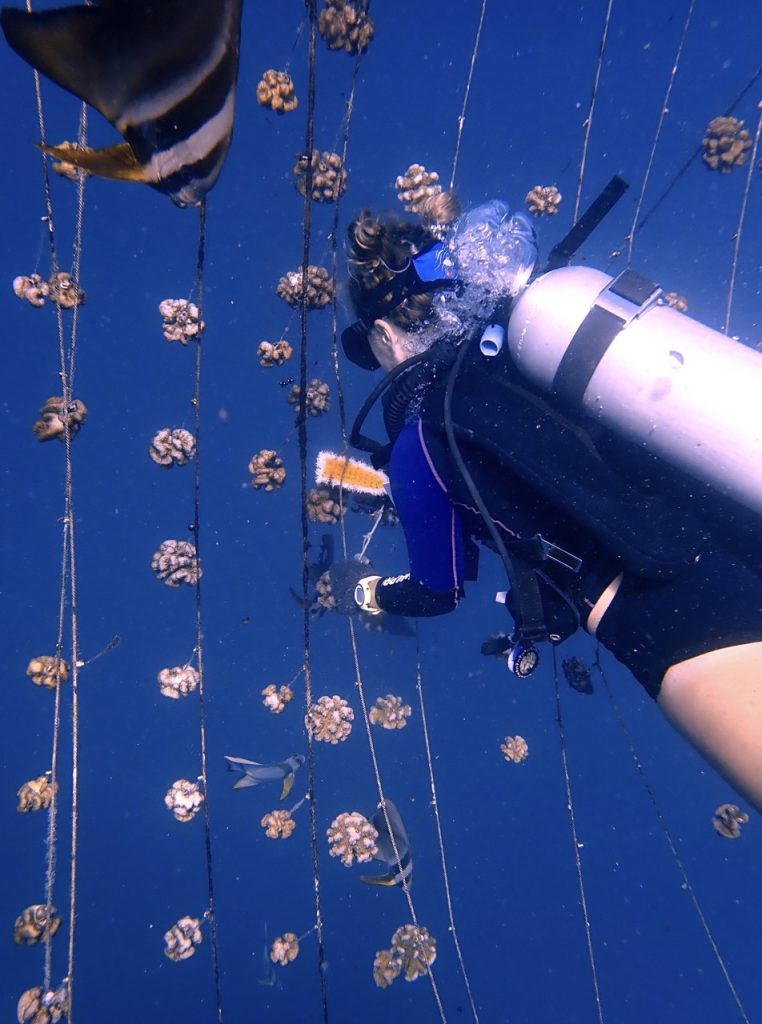 What role did scuba diving play in your career choice?
Scuba diving was actually the key component of my career choice; I am where I am today because I decided I wanted to be a diver. After graduating with a dual degree in biology and psychology, I worked as an English professor in France for three years. When I finished my contract, I wanted to switch careers and move back to something related to biology but I wasn't quite sure what. So, I planned a 4 month solo backpacking trip. My plan was to get Open Water Diver certified and dive the Great Barrier Reef. I went to Koh Tao, Thailand and signed up for my open water and absolutely loved it. I ended up immediately continuing on to my Advanced Open Water Diver. Diving opened up a whole new world to me, a world I wanted to help protect. After that experience, I decided I wanted to pursue a career in marine conservation, specifically coral restoration.
If you could give one piece of advice for an aspiring marine or coral biologist, what would it be?
Marine Biology is a tough field to break into. The job market is really competitive and specialized. Interning or volunteering are great ways to gain experience, network and figure out what you want to specialize in. Once you do, follow your passion and work hard and you can end up doing what you love.
Will you be attending a PADI Women's Dive Day event this year?
We will definitely be doing something within the marine team here at Velaa Private Island. The majority of our team is women, so we definitely want to celebrate!