Known as the 'pearl of the Indian Ocean', Sri Lanka is a tropical paradise bursting with bucket list adventures. From swimming with blue whales to diving historic wrecks and vibrant coral reefs teeming with marine life, there is always something to explore. Sri Lanka has a landscape just as spectacular and diverse on top of the water as it does underneath. Topside, Sri Lanka offers a myriad of experiences including local wildlife parks, delicious food and breathtaking trekking trails. Whether you're wanting to explore Sri Lanka above or underneath the water, you certainly won't be disappointed by its beauty.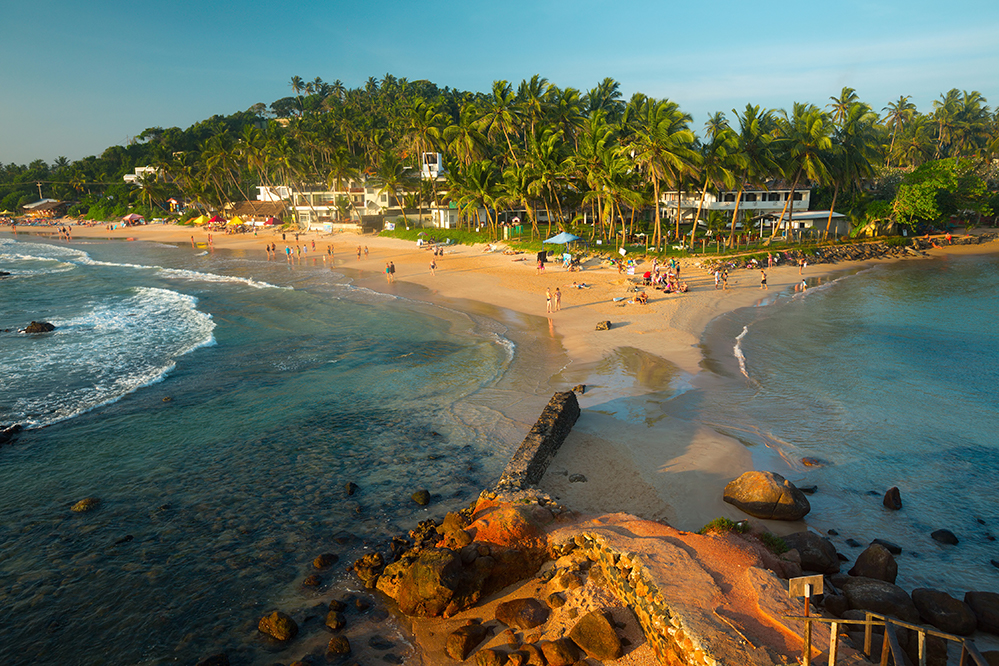 Swimming with Blue Whales
Most ocean lovers would jump at the opportunity to swim with any species of whale, let alone the largest in the ocean. Blue whales can grow to an impressive 30 meters/98 feet in length and can weigh more than 130,000kg/286lbs. Even catching a glimpse of these gigantic animals as they breach the surface can be a memorable experience. So imagine observing the largest animal on earth underwater as they gracefully pass you by – who else just got goosebumps?
Classified as an endangered species, blue whales are commonly found throughout Sri Lanka during March and April. Blue whales can often be spotted along the south coast of Sri Lanka off Dondra head near the village of Mirissa and also in the north-east near Trincomalee. Swimming with these gentle giants is an extraordinary experience that will top many divers bucket lists for years to come.
Historic Wreck Diving
If you are certified as a PADI Wreck Diver then make sure you visit Sri Lanka's Cargo Wreck. This impressive 90 meter/295 foot wreck was originally a cargo carrier that sunk in 1994. The Cargo Wreck can now be found lying on its starboard side at around 20 meters/65 feet in waters near Colombo. During your dive you can expect to encounter an array of marine life including snapper, lionfish, grouper, batfish, stingrays, eagle rays and so much more. You won't want to miss exploring this mighty wreck inside and out!
The Panadura Wreck, also known as the Panadura Nilkete Wreck, is a popular site for certified divers. Sitting in just 12 meters/40 feet of water in Panadura, this remarkable dive site is perfect for beginners and pros alike. Although the wreck isn't fully intact, divers can still enjoy observing the wrecks boiler, huge anchors and parts of the main cabins. Colourful reef fish and marine animals call this wreck home with schools of parrotfish, fusiliers, rabbitfish and trevally often spotted.
Located near Batticaloa in the north-east, lies the HMS Hermes wreck. This rare World War II wreck was originally the world's first purpose built aircraft carrier. In 1942 this 167 meter/547 foot long wreck capsized and disappeared underwater, unfortunately taking the lives of 307 men with it. Today the wreck is covered with an abundance of corals and frequented by many beautiful marine animals. However, due to the wrecks depth you will require PADI TecRec training before descending down to the site.
Other notable wrecks to visit when diving in Sri Lanka include the British Sergeant and the Boiler Wrecks, located near Batticaloa. Both of these wrecks currently lie in shallower waters with many features still easily identifiable by divers. With countless sunken wrecks waiting to be explored and some still waiting to be discovered, Sri Lanka is a dream destination for any avid wreck diver.
Wildlife Parks
When you're done exploring Sri Lanka's remarkable underwater world, make sure you take advantage of some of their unique topside activities. Sri Lanka is one of the only places in the world where you can swim with blue whales and observe spotted leopards all in the same holiday! If you're an animal lover make sure you visit Yala National Park, home to the densest population of spotted leopards in the world. Here you can also find elephants, lizards, tropical birds and a diverse range of flora and fauna as well.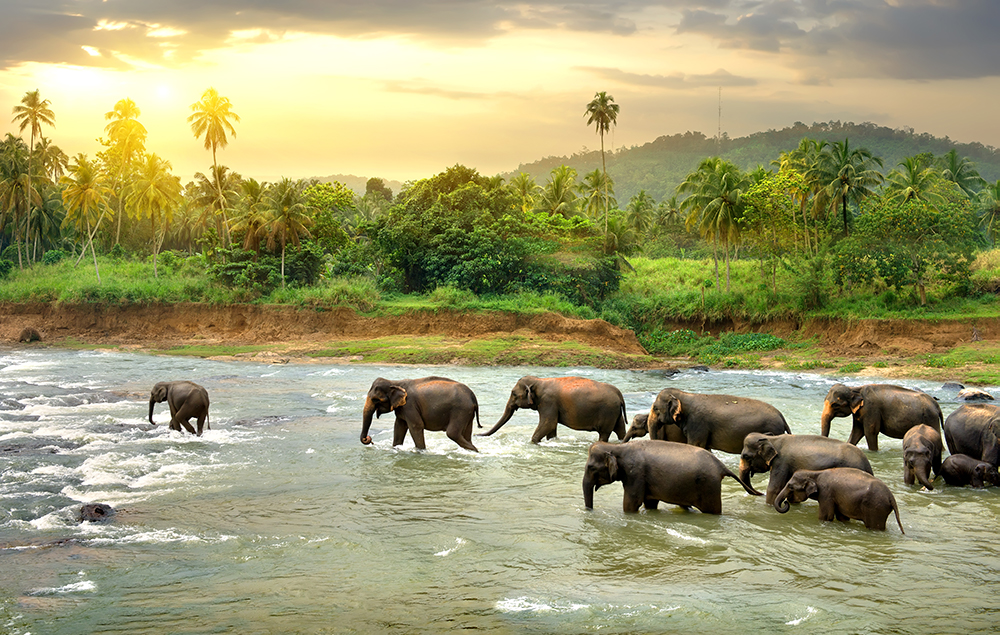 Trekking Trails
If you're interested in a more adventurous experience, make sure you check out some of Sri Lanka's most breathtaking trekking trails. One of the destinations most popular treks is Adam's peak. With a height of 2,243 meters/7,359 feet, Adam's Peak is one mountain not to be missed. Although climbing over 5,000 steps may not seem appealing to some, the climb is certainly worth the effort. Once you reach the peak, you will be rewarded by some of the most striking island views in the world.  Other notable trekking trails in Sri Lanka include Knuckles Range, Ella Rock and Pidurangala.
Are you ready to explore some of these incredibly unique experiences? Find out more information on Sri Lanka and locate a PADI Dive Shop today!