Image provided by Ploy Malaiwongs
Are you a PADI Freediver™ Instructor searching for an incredible destination to start teaching? Or maybe you're wanting to start your PADI Freediver training in a location packed with incredible dive sites? Despite your certification level, Thailand is a freedivers paradise with an endless supply of unique marine life, tropical vibes and deep dive sites.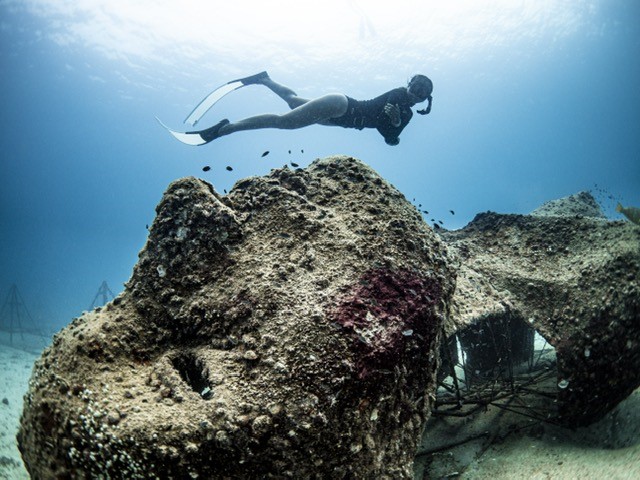 Still need a little more convincing? We asked three of our PADI Freediver Instructors, Kuldej Sinthawanarong (Paul), Sergey Busargin, Ploy Malaiwongs and Surassamee Nonruecha (Becky) some questions about how they are currently living the dream as an Instructor in Thailand.
1. What Motivated You to Become a PADI Freediver™ Instructor?
Paul: "Diving has always helped people make great friends. Through the PADI training system, Freediving Instructors get the extra feeling of success and fulfilment by embracing people to become more relaxed, patient and proud. We literally help people achieve things that they never thought they were capable of in in their lives. We help them realise that if they are confident, they can do anything."
Ploy: "I wanted to change people's perception of freediving. Many people saw it as being dangerous and I wanted to be able to show people what I experienced. I wanted to show them that with proper education and training, freediving is safe. I also love to educate and train people to be freedivers, whether they are new to freediving or training to become a better freediver."
Becky: "As soon as I achieved the PADI Basic Freediving certification, my entire life and career slowly shifted from being a scuba diving instructor to concentrate on becoming a PADI Freediver Instructor. I'm so passionate about teaching people how to be comfortable underwater. I love the feeling after a successful dive and seeing the big smiles on my student's faces. It's honestly very rewarding to me. Freediving is definitely an amazing job that allows me show people what I love doing."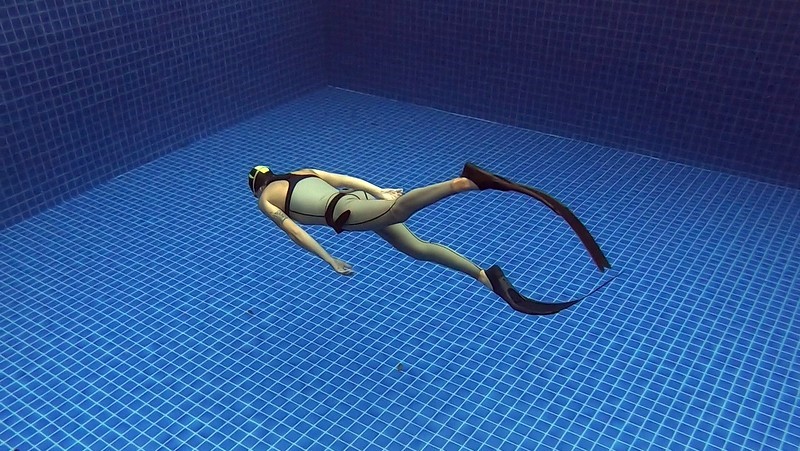 2. What Makes Thailand a Great Location for Freediving?
Paul:  "I always tell my students that freediving is meditation meets endurance and Thailand helps make this metaphor a reality. Dive sites in Thailand suit any level of freedivers, from beginner to professional training. You can freedive in calm water and clear visibility year-round, in any parts of the country – even in fresh water in our lakes!"
Sergey: "Thailand combines enough depth for all courses, with great vibes. There is a mixture of traditional Thai culture and adventure-minded people. I was travelling all around Asia and so far, I haven't seen such a combination."
Ploy: "Thailand is an amazing place for freediving and for so many reasons. One reason is the tropical climate and water temperature which I love. Another reason is the endless amount of dive sites in Thailand that you can dive all year round. The marine life is incredible here and includes the opportunity to freedive with whalesharks. There are also some great wrecks for freediving which I really enjoy exploring and photographing." 
Becky: "Thailand my home…Is there anything better than Thailand in the summer time? As most of you know Thailand is a beautiful tropical country where you can jump into the water all year round without getting cold. For a freediver like myself, the warmth of the water can put us into a relaxed mode. When we dive, not only do we get the sense of relaxation and freedom but we get to see the beautiful reef and colorful creatures that live in Thailand's tropical oceans. In my opinion, Thailand is the perfect place to learn how to be a freediver.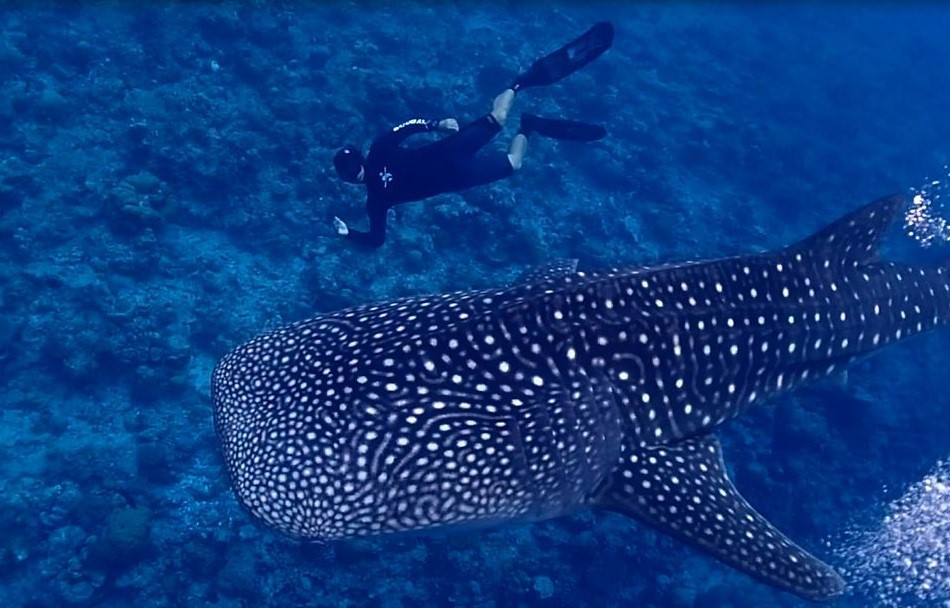 3. What Would You Say to Someone Who Wants to Become a PADI Freediver Instructor?
Ploy: "If you love freediving and want to educate others you should consider becoming a PADI Freediver Instructor. As an instructor you are able to turn your passion into your profession. If you love freediving, don't overthink the decision as it is very rewarding."
Sergey: "If you are planning to become a Freediving Instructor my advice is – don't think of your Instructor course as the end of your Freediving journey, it is only the beginning!
Becky: "For me, I genuinely love teaching and sharing my experience with my students. I've been diving in Koh Tao for almost 10 years. I once read 'if you do what you love, you'll never work a day in your life'. If you are looking for a challenge and love to inspire people, I highly recommend becoming a PADI Freediver Instructor. Try something new, it's super fun. Be open minded and positive about the process."
4. How Do You See the Future of Freediving in Thailand?
Paul: "Freediving has grown in popularity as more people look to test their own physical limits or simply just want to try diving with less gear. For hundreds of years, Thailand and the world have seen the way of life in freediving such as fishermen, then it became an extreme mind-blowing sports 30 years back. With social network and the context of its visual impact, now freediving become more of a life-style. We will continue to grow, I reckon.  Nothing should be taken for granted when it comes to safety, nevertheless. Get a PADI instructor to help you with!"
Sergey: "Freediving popularity is growing incredibly fast in Thailand. I'm excited that more and more people are starting to realise that freediving is not only for highly competitive athletes, but also for anyone who is looking for an activity that combines physical and mental health with nature."
Ploy: "Freediving is growing very fast in Thailand. It is one of the biggest hubs for freediving, both for tourists and domestically. At the moment it is recreationally popular with many freedivers wanting to explore and take photos. In the future I think more people will start to train and get into competitive freediving. It's exciting to be part of the freediving community here in Thailand."
Becky: "Freediving is definitely growing all around the world. The PADI Freediver program has made it possible for almost anyone who wants to explore the ocean in a unique way, to do so. People are always looking for new ways to challenge themselves and the PADI Freediver course is the perfect way for people to do that. Thailand is very popular for freediving because of its amazing nature and tropical environment. I can see freediving continuing to grow as people begin to release what they can achieve on a single breath."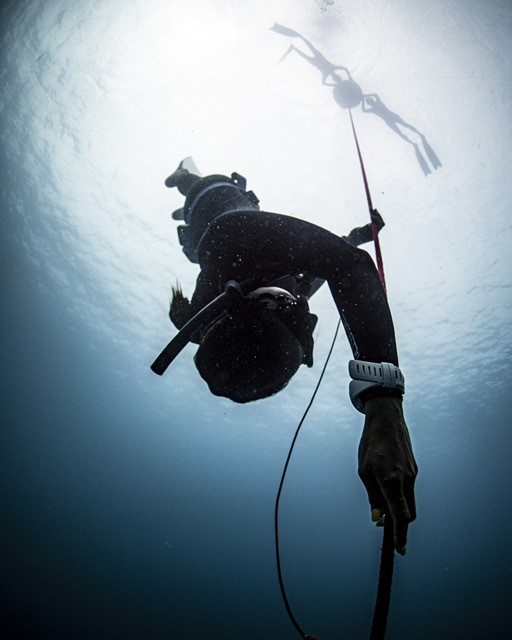 Want to become a PADI Freediver Instructor like Paul, Sergey, Ploy and Becky? Learn more about diving in Thailand and locate a PADI Freediver™ Center today!