The Bahamas is home to world-renowned scuba and freediving – with crystal clear waters, stunning coral reefs, and a spectacular diversity of marine life. Like every coastal region in the world, unfortunately, the Bahamas is also home to ocean plastic pollution. Thanks to the hard work and dedication of Kristal Ambrose, the Bahamas is moving towards a healthier future above and below the surface. A Bahamian native, Kristal is the founder of Bahamas Plastic Movement, a non-profit that is building a community of education and activism around plastic pollution in this Caribbean island chain. As a PADI Divemaster with an immense love for the underwater world, Kristal and her Bahamas Plastic Movement crew are truly creating positive change for the ocean.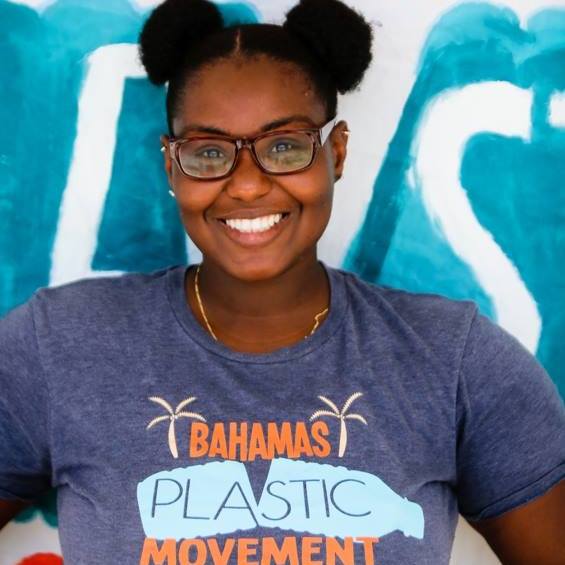 Question: What key factors inspired you to start Bahamas Plastic Movement?
Kristal: After sailing across the Pacific Ocean in 2012 to study the Western Garbage Patch, I saw firsthand what my plastic positive lifestyle was doing to our oceans. I was inspired to return home to The Bahamas to spark a plastic pollution revolution.
Question: How has scuba diving played a role in developing your passion for ocean conservation?
Kristal: It has played a major role and has allowed me to eliminate my fears of the sea, despite my love for the ocean, and truly connect with it. It's the one place where I feel free, at home if you will. Where I am tested and reminded that I am powerful all at the same time because I can harness the energy of the sea, especially when I'm underwater. This connection is what fuels me to protect it from plastic pollution.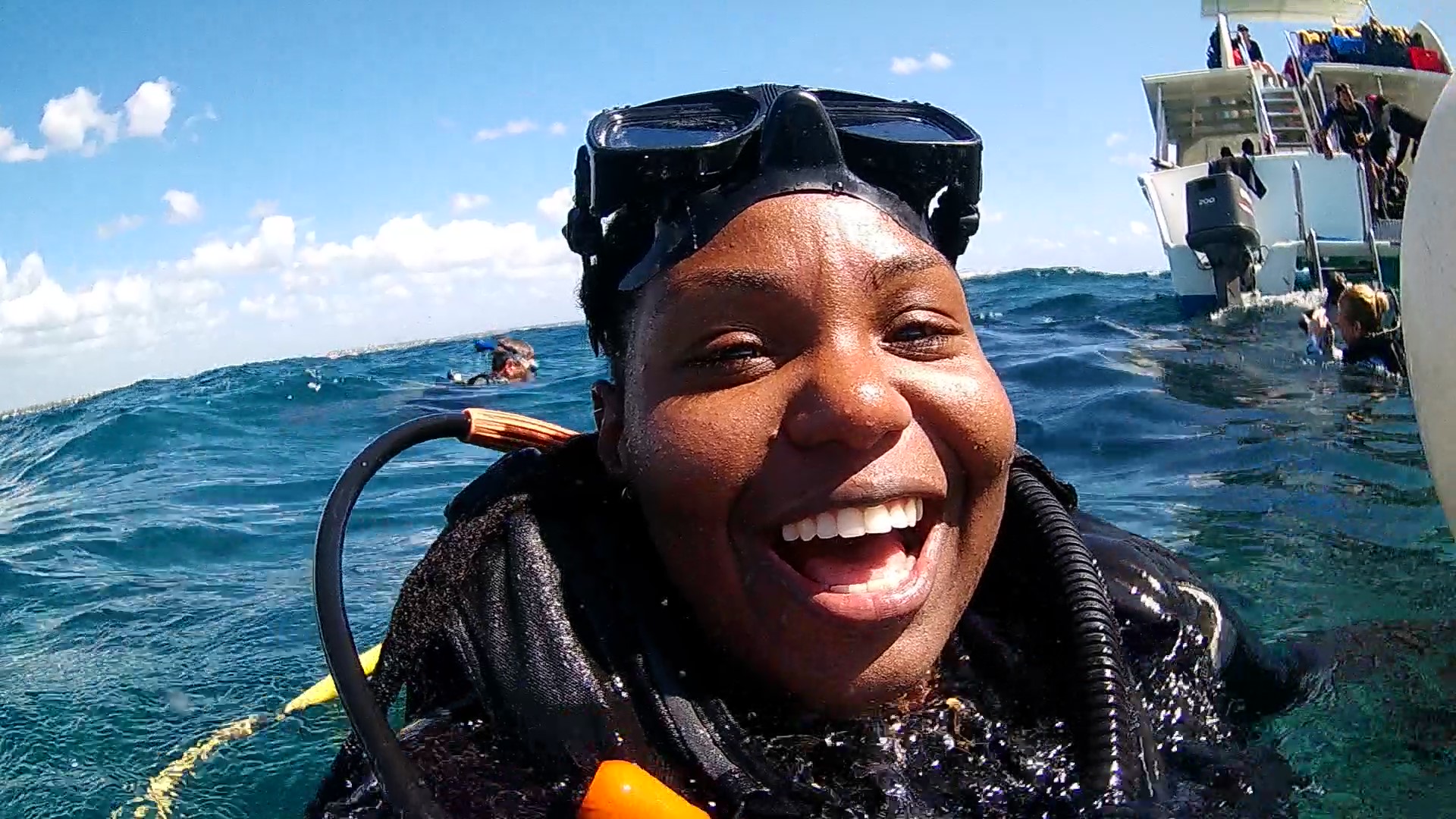 Question: How have your scientifically focused degrees helped you in your journey to rid the Bahamas of plastic pollution?
Kristal: It has helped me to understand how plastic moves over space and time on beaches and ocean environments in The Bahamas. This is crucial because the geographic location of The Bahamas makes us a sink for marine plastic debris originating from other coastal countries. It threatens our economy, ecology and human health. Through scientific research, I am able to understand what drives this plastic onto our shores and use that information to develop solutions to the crisis. There is still a lot of work to be done.
Question: What are some major milestones that you and the Bahamas Plastic Movement team have achieved so far?
Kristal: Since officially establishing in the Spring of 2014, we have successfully executed every pillar of the organization- research, education, citizen science, and policy change. The biggest milestone thus far is the passing and implementation of the 2020 single use plastic ban for The Bahamas. This was brought forward by our youth delegation in 2018 and executed by the Bahamian Minister of Environment. In 2019, our long awaited scientific research on the "spatial trends and drivers of marine debris accumulation on shorelines in South Eleuthera, The Bahamas using citizen science" was published in the marine pollution bulletin. To date we have hosted our tuition free Plastic Pollution Education and Ocean Conservation Summer Camp for six consecutive years and have engaged over 500 students and 200 teachers on 8 Bahamian islands in scientific research, education, art, and activism around plastic pollution. In addition we've removed nearly 5,000 pounds (2,250 kilograms) of debris from beaches on 8 different Bahamian islands. As for me, I completed my Masters Degree in Marine Management in 2018 from Dalhousie University, I've been able to share the work of Bahamas Plastic Movement literally all around the world, and most importantly I am back home in The Bahamas, which is the first time I've lived home full time since starting Bahamas Plastic Movement.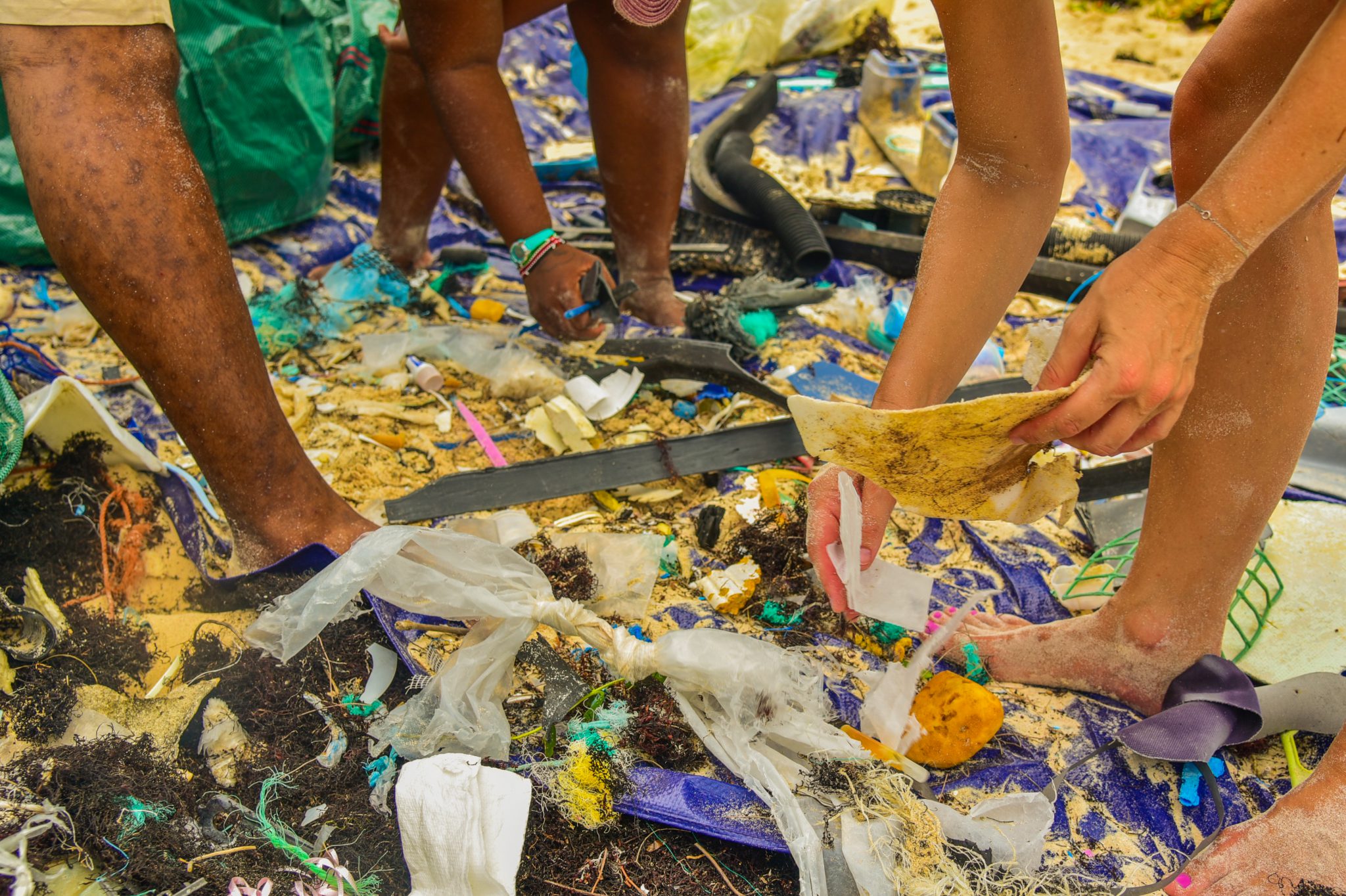 Question: What gives you hope for the future health of Bahamian marine ecosystems?
Kristal: YOUTH Obviously! The next generation gives me hope, I have the utmost faith in them, in us! But Bahamian NGO's like the Bahamas National Trust, BREEF, Friends of The Environment, Cape Eleuthera Institute and the Perry Institute for Marine Science give me hope because they are out there doing the conservation work, getting laws passed to protect our fisheries and marine ecosystems, and constantly doing the science and education the masses and petitioning for, protection of our ocean gems.
For more information on all things Bahamas Plastic Movement, and to show your support, follow @bahamasplasticmovement and @kristalocean on social media.
Inspired to take action against ocean plastic pollution? Earn your Dive Against Debris Specialty Certification and make every dive a Dive Against Debris – in the Bahamas or anywhere in the world! If you plan to dive in the Bahamas, make sure to check out 'Diving in the Bahmas' via PADI Travel before you go.