Much of the diving in India remains isolated, unspoiled and even undiscovered. There is an astounding array of marine life highlights which will literally leave you spellbound as you explore these clear, warm waters.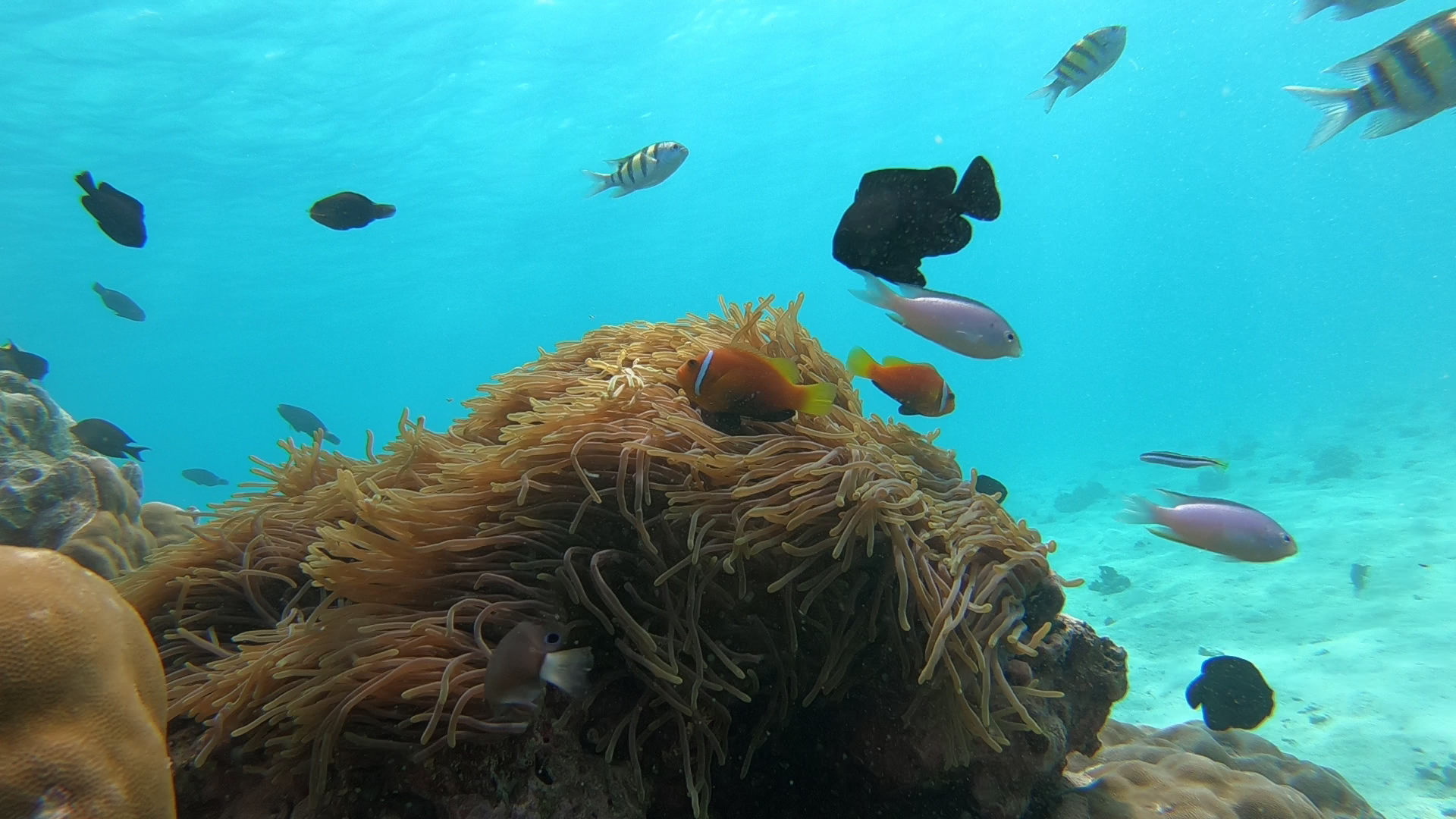 The Lakshadweep Islands and the Andaman Islands are two of India's best known diving regions, with Goa now making a name for itself as also offering ideal conditions for beginners seeking courses. As a rough guide as to when to visit, the Andaman Islands are best dived from November to April, Lakshadweep and India west Coast (including Goa) from the end of October through to May and India's East Coast presents year-round opportunities.
Elsewhere around India are endless kilometres of coastline and offshore reefs which are either in the early stages of exploration or still waiting to be discovered – and with India's ideal geographic location and proximity to the Maldives we can't wait to see what more this incredible country has to offer!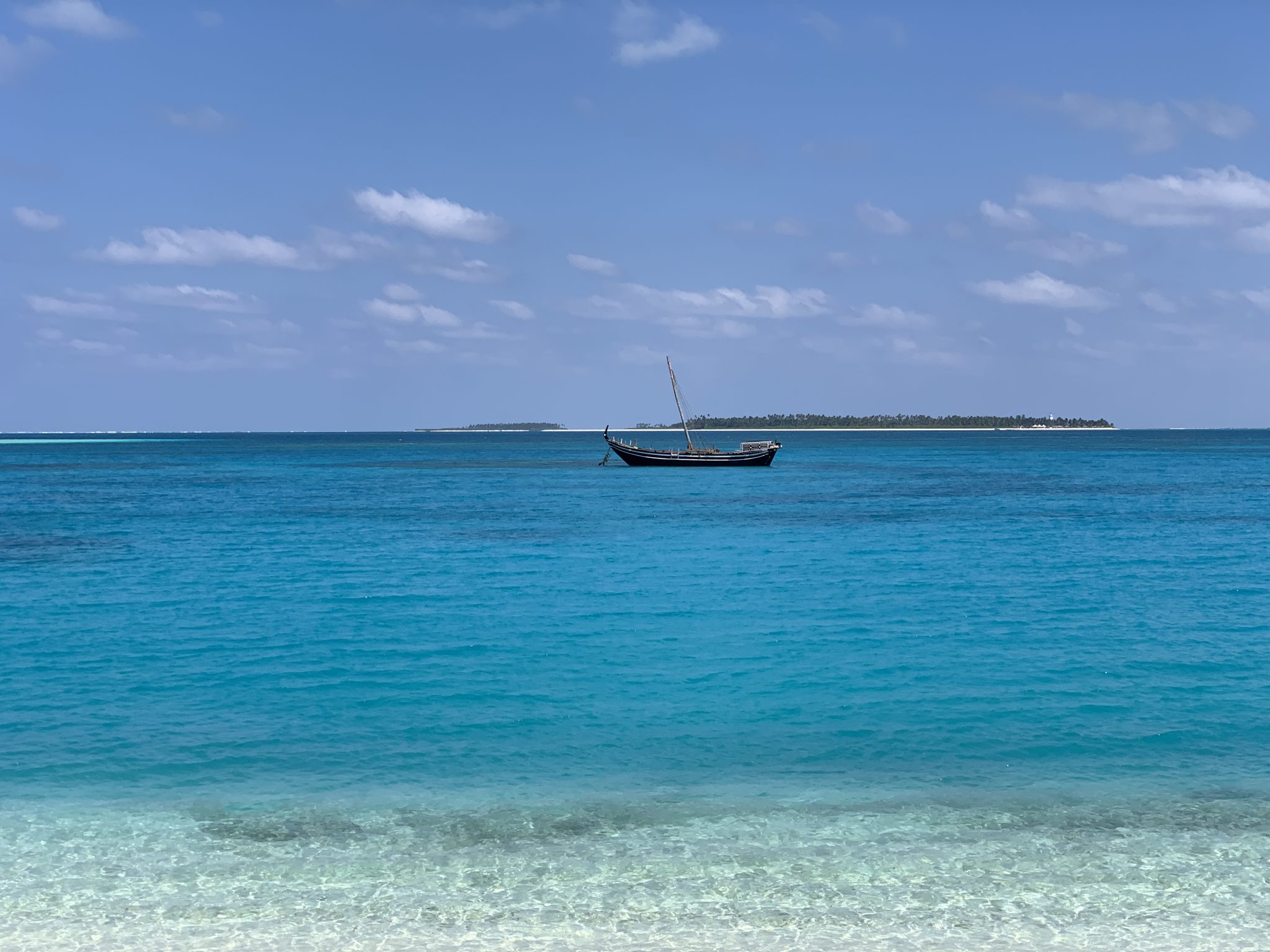 Here are 11 marine life sightings to look out for when scuba diving in India.
Sea Snakes (Banded Sea Krait)
Highly venomous but extremely docile towards divers, banded sea kraits have also discovered India's rich reefs on which to hunt and feed. Avarind's Wall at Pondicherry, with its diverse range of corals and colourful gorgonian sea fans offers good sightings.
Sea Turtles
There is no shortage of turtles in India – one of the best dive sites for sightings is undoubtedly The Wall at Kadmat Island where numerous individuals can be spotted in a single dive!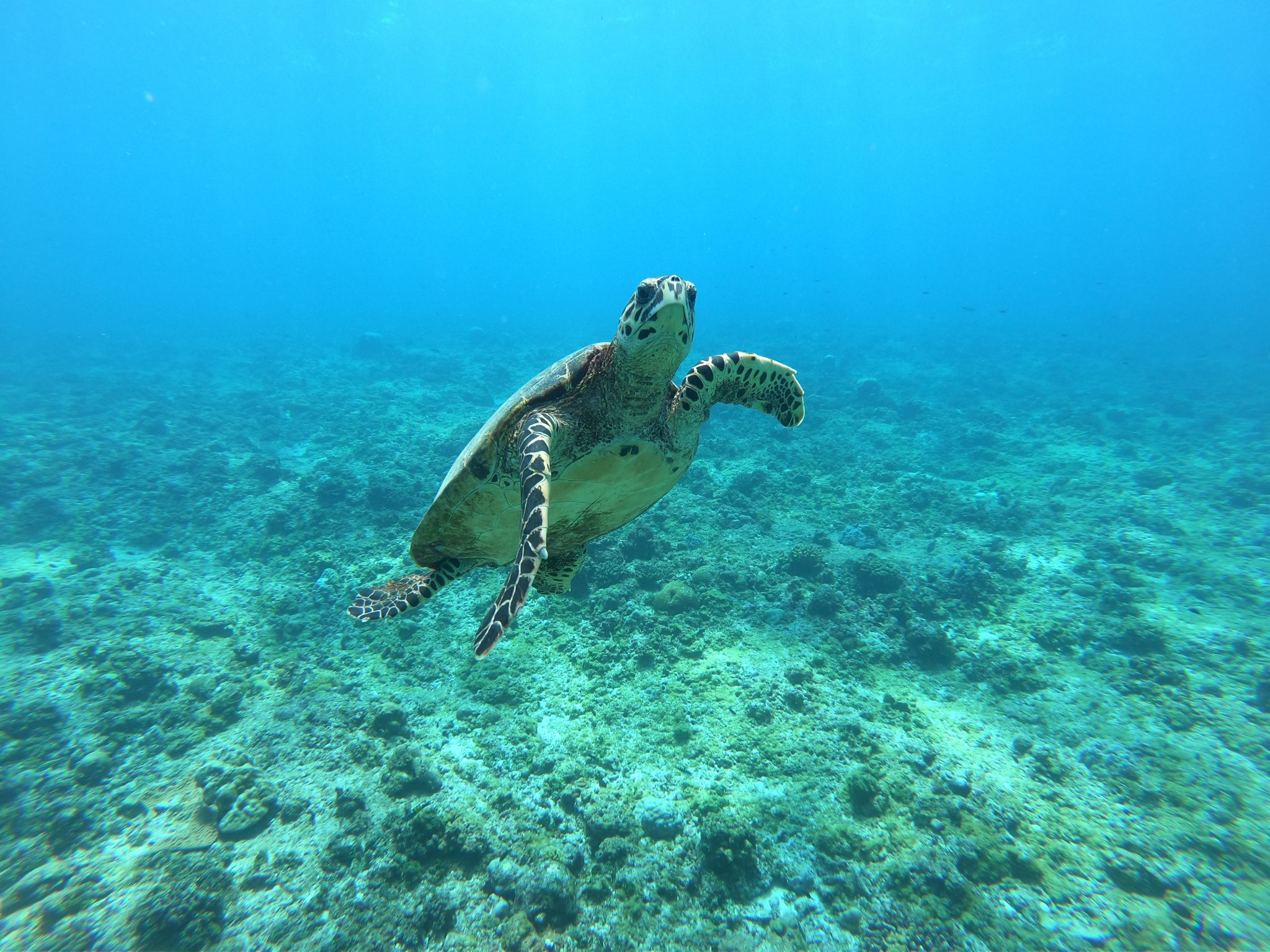 White Tip Reef Sharks
This small species of requiem shark is a frequent visitor to many of India's dive sites. Look out for them circling, in caves or resting under corals, rocks and in crevices.
Barracuda
If you are diving at Suvarmundi in the South Andaman's, look out for these hunting predators in the blue. Several species are often spotted here, especially when the currents are flowing.
Eagle Rays
The eagle rays unique spot pattern, distinctive bird-like head and extended tail make it easy to identify when diving in India. Most sightings are of individuals in the blue water column so don't forget to keep looking out from the reef. Sightings occur at all depths.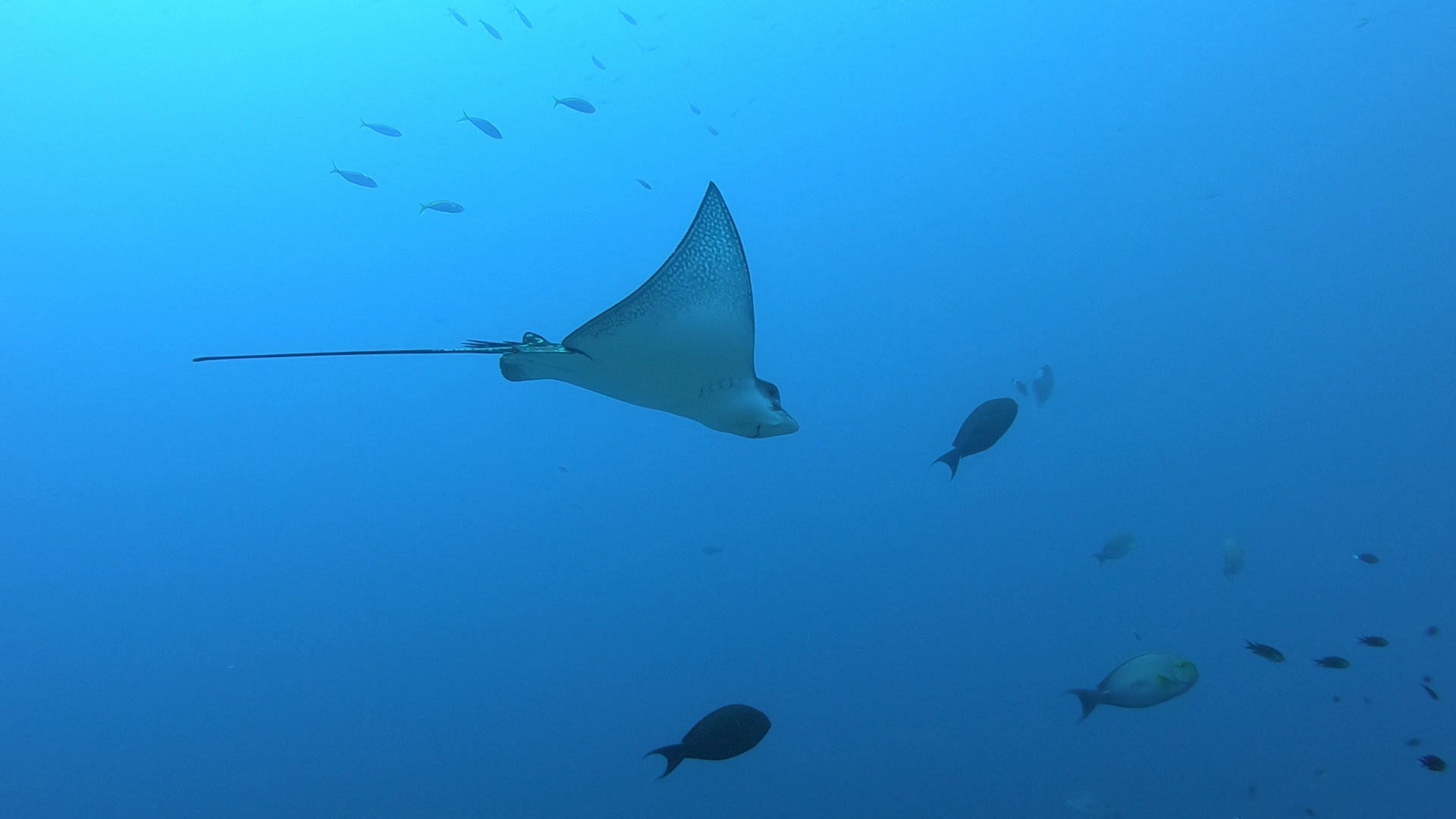 Fantail Rays
Looking out to the blue isn't the only place where you'll spot amazing marine life in India. Check out the sandy patches on the reef for tell-tale tails underneath rocks and ledges – fantail rays are frequent visitors in the Lakshadweep, Goa and the Andaman islands.
Napoleon Wrasse
Are you planning to dive around Havelock Island? Look out for one of the largest local residents – huge napoleon wrasse are frequently spotted cruising over the reef. These giants reach immense sizes and are always a highlight of any dive. If you are diving Havelock, try Dixon's Pinnacle for your best chance of a sighting.
Whale Sharks
Whale sharks are protected by the Indian government and parts of India's coastline are on the migratory route of these mighty, plankton feeders. Manta Point in Lakshadweep, Andamans and Pondicherry offer your best chance. However, sightings are not guaranteed and the whale sharks tend to be passing by in the blue as they migrate from one region to the next. A whale shark sighting is rare, but not impossible and an unbeatable highlight for your logbook!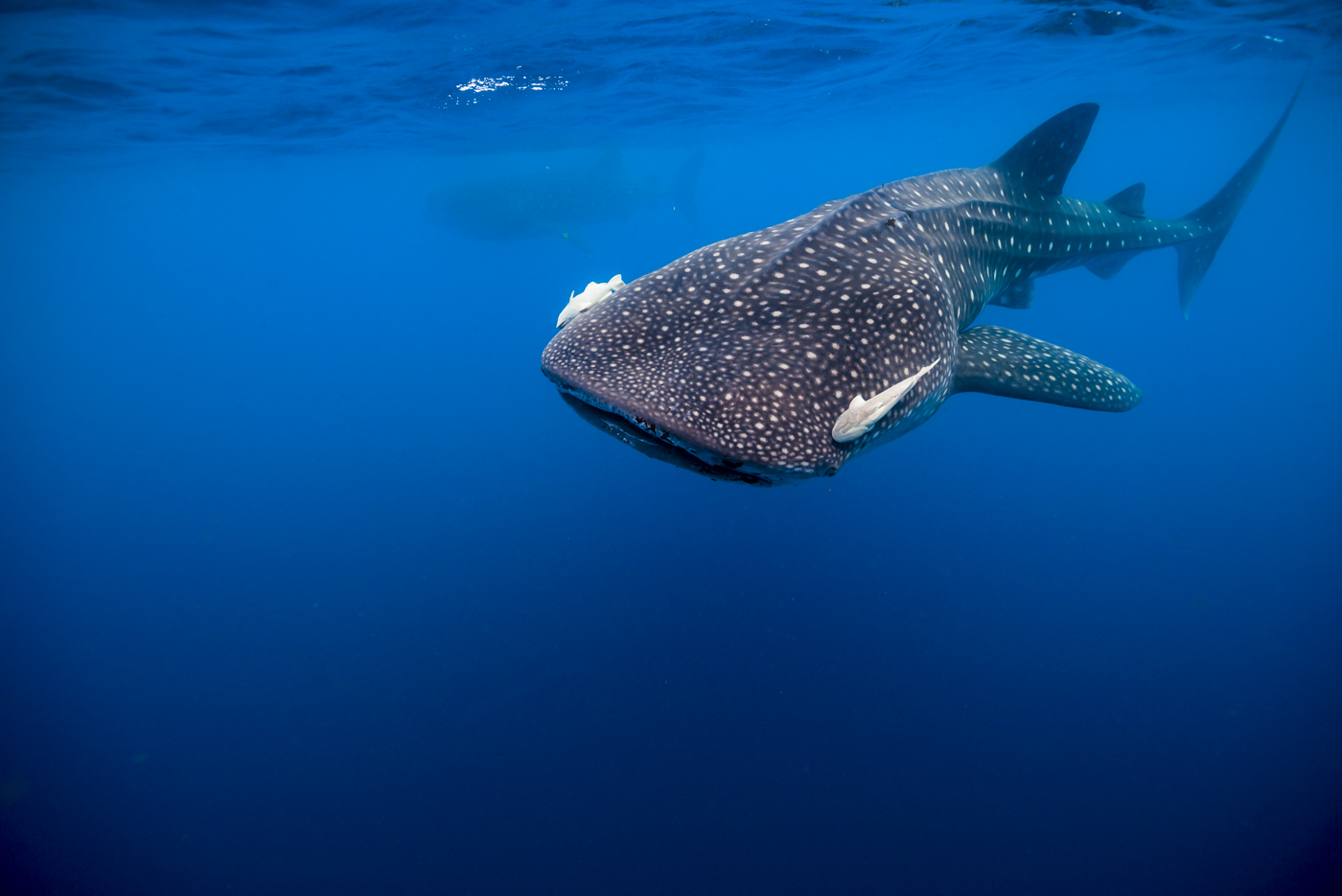 Manta Rays
Lakshadweep is fortunate enough to be graced by the presence of these majestic giant rays from time to time as they come to the reef to be cleaned by the smaller reef inhabitants. If you are diving in Goa, then a trip to Pigeon Island off the coast of Kanartaka also offers occasional sightings of manta rays. From the Andamans, Barren Island offers your best chances for mantas – and look out for passing eagle rays when you are there too.
There are never any guarantees of a manta ray sighting – but this is India and you never know what might be around the next corner!
Dugongs
Dugongs can be spotted at both Havelock Island's Dugong Reef and Neil Island. While dugongs are not guaranteed here, the best times for sightings is around sunrise and sunset in the shallows.
Mantis Shrimps
If you are hoping to see cryptic critters on your next dive trip to India, the charismatic peacock mantis shrimp can be found across many of India's dive sites. Look out for them on shallow reefs and coral rubble patches – a real highlight is to see these mouth-egg carriers with a brood of eggs. Temple Reef in Pondicherry is a great place for mantis shrimp (and other critter) sightings.
If you are ready to dive in to India, locate a PADI dive shop and start your underwater adventure.