Written by guest blogger, Jehan Driver. All images provided by Quest Academy.
Although you might not have heard much about south India, it is a destination packed with activities. From learning how to eat rice in more than 100 ways to exploring India's world class dive sites or visiting some of India's most beautiful temples, there is something here for every type of traveller.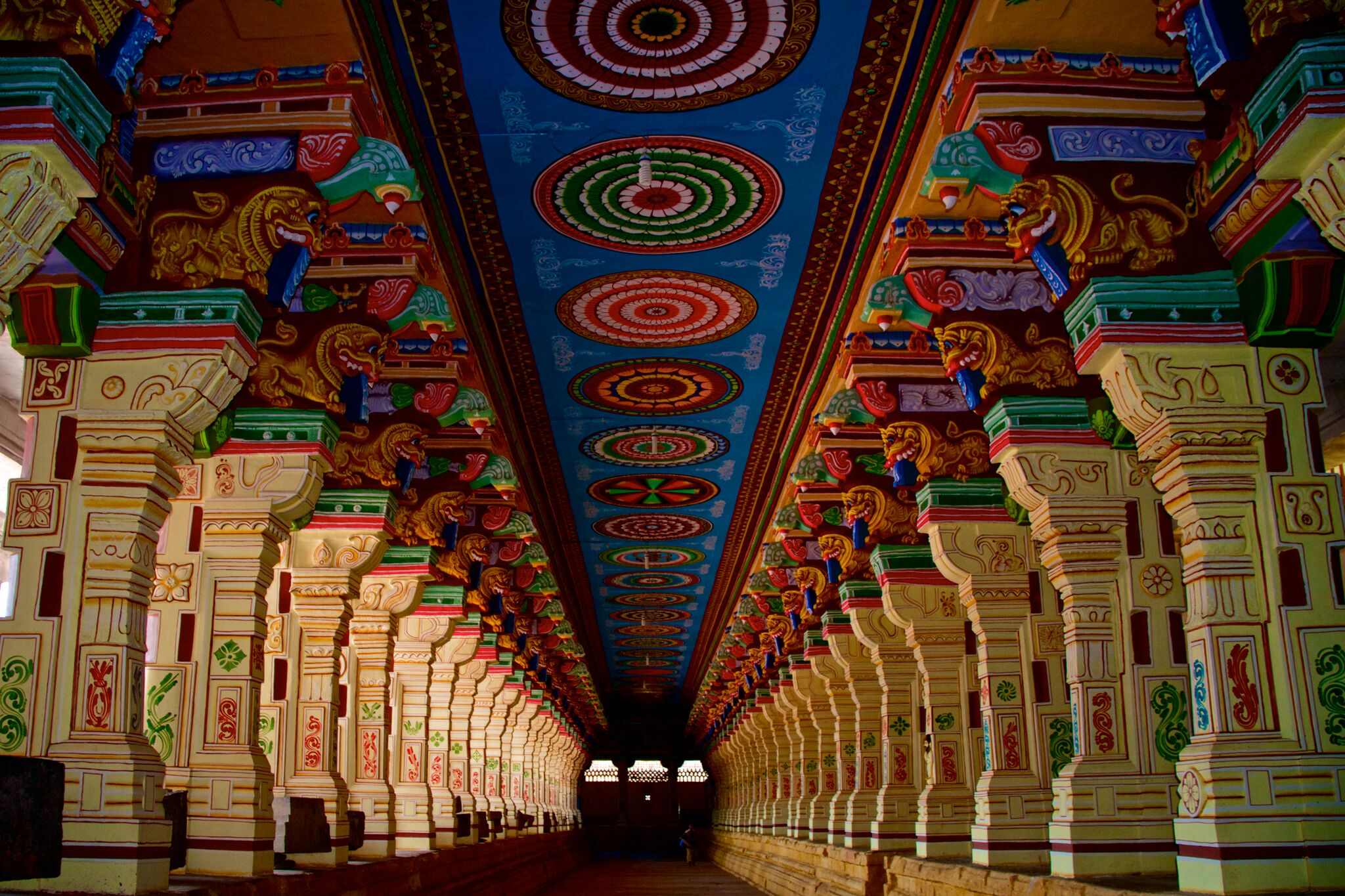 For those wanting to combine their beach holiday with scuba diving, Palk Bay in Tamil Nadu, is one destination that shouldn't be missed. Want to learn more? Keep reading to find out why divers continue to flock to this Indian paradise year after year. 
The serenity of the Palk Bay is something one searches far and wide for. This unique region is home to a wide variety of ecosystems. From lush seagrass beds to shallow coral reefs teeming with fish, the Palk Bay is a rare gem. In just a single day, one can experience a multitude of ecosystem with astounding marine biodiversity.
Marine Life
Palk Bay is one of the last remaining habitats for green sea turtles and dugongs on mainland India. Bamboo sharks, sting rays, sea anemones, clark's anemonefish and humpback dolphins are other common indigenous marine species. A wide variety of mollusks are also present in the region – from attractive cephalopods (octopus, cuttlefish), to minuscule nudibranchs, sea hares and a huge diversity of gastropods.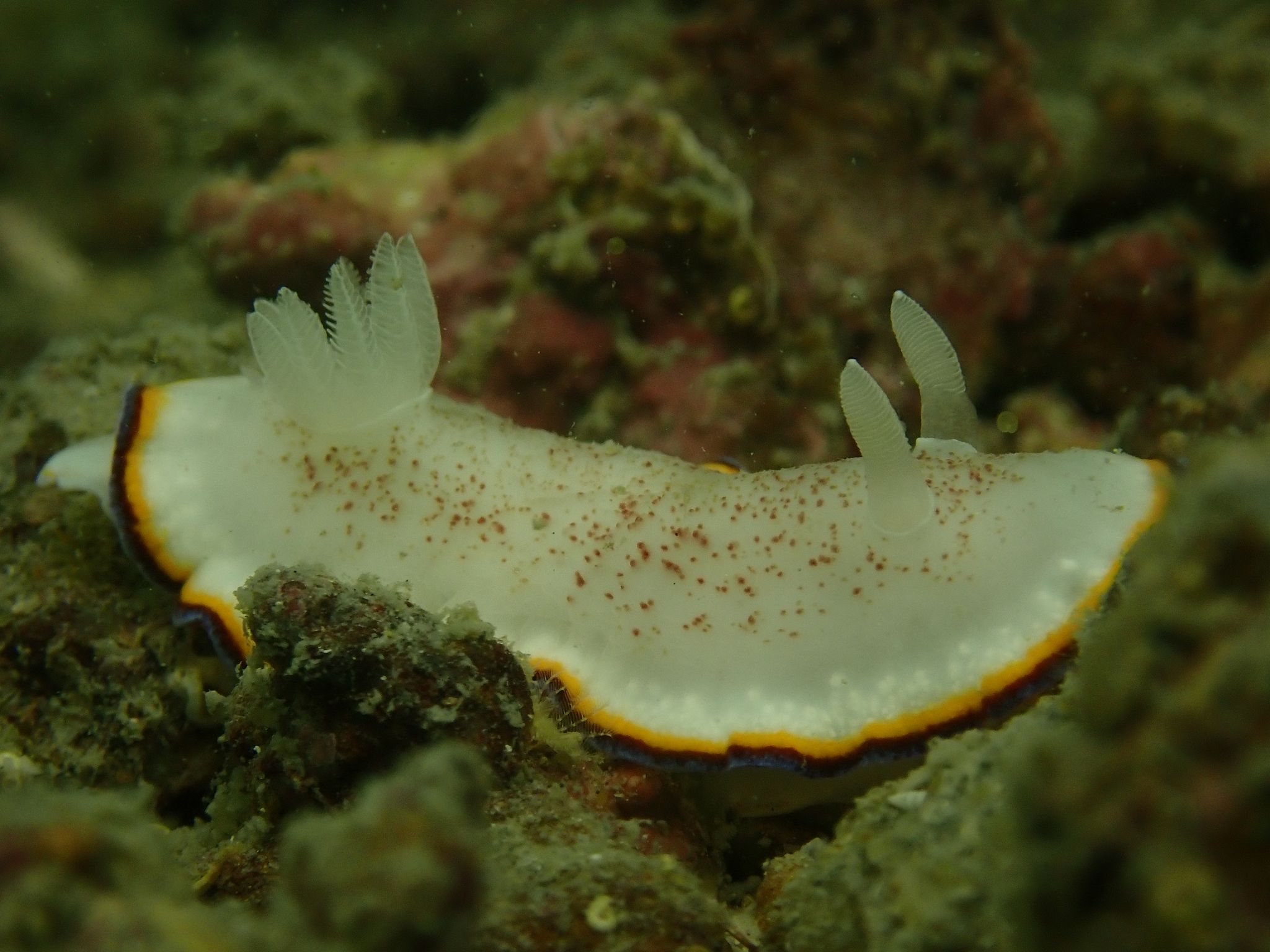 Diving Conditions
What's really unique about the Palk Bay region is the incredible visibility and calm waters. The island of Rameswaram and the protruding peninsula of Mandapam, block the southerly swell and wind that blows in the summer season. Another unique feature is the lack of a monsoon season which makes diving conditions great from April to October.
The shallow confined waters of Palk Bay offer perfect conditions for beginners. Sandy bottoms and pool-like surfaces, make this destination ideal for those wanting to take their PADI Open Water Diver course.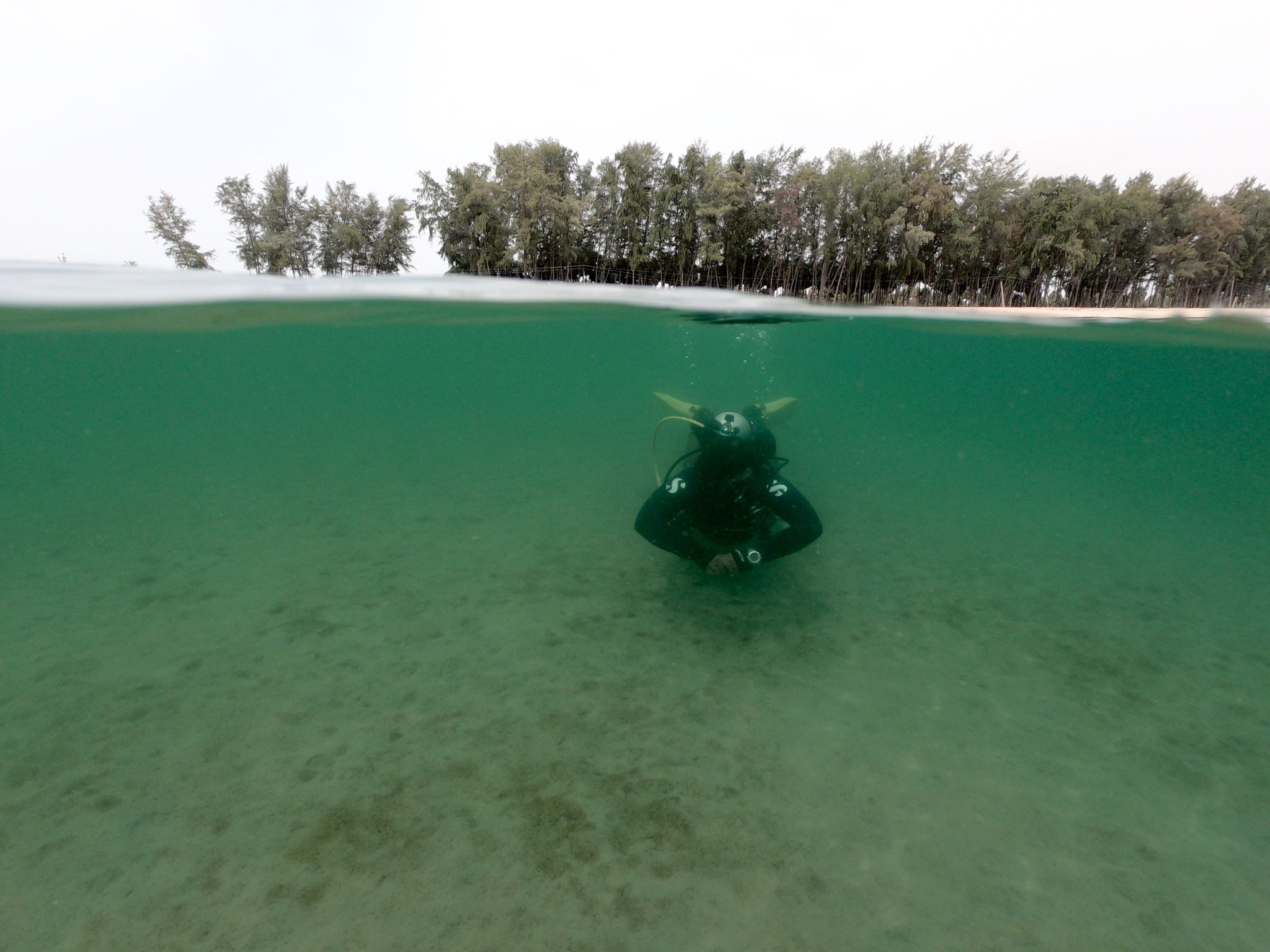 The shore diving opportunities are fabulous for those wanting to experience something a little different. A wealth of macro life can be seen hiding amongst the seagrass meadows including octopus, barbed goatfish, nudibranchs, halfbeaks, cuttlefish and bamboo sharks. Dives here are shallow, ranging from 6 to 12 meters/19 to 39 feet, allowing for increased bottom time and exploration.
Popular Dive Sites in Palk Bay
Golf Course
As coral reefs are usually seen as ideal dive sites, many divers don't get a chance to see its more unique but less flashy cousin – the seagrass meadows. A treat for any diver interested in marine wildlife, this site can change your perspective of tropical diving altogether. While a coral reef resembles a bustling city underwater, the Golf Course is more like a quaint village. The calm waters in this region make it easily accessible through shore dives, and a great place to experience diving for the first time.
Depth: 5 to 12 meters/ 16 to 39 feet
Marine Life: octopus, cuttlefish, hermit crab, pilot jacks, batfish, sea pens, polychaete worms, starfish, sea turtles, jellyfish, snappers, bobbit worms, bamboo sharks.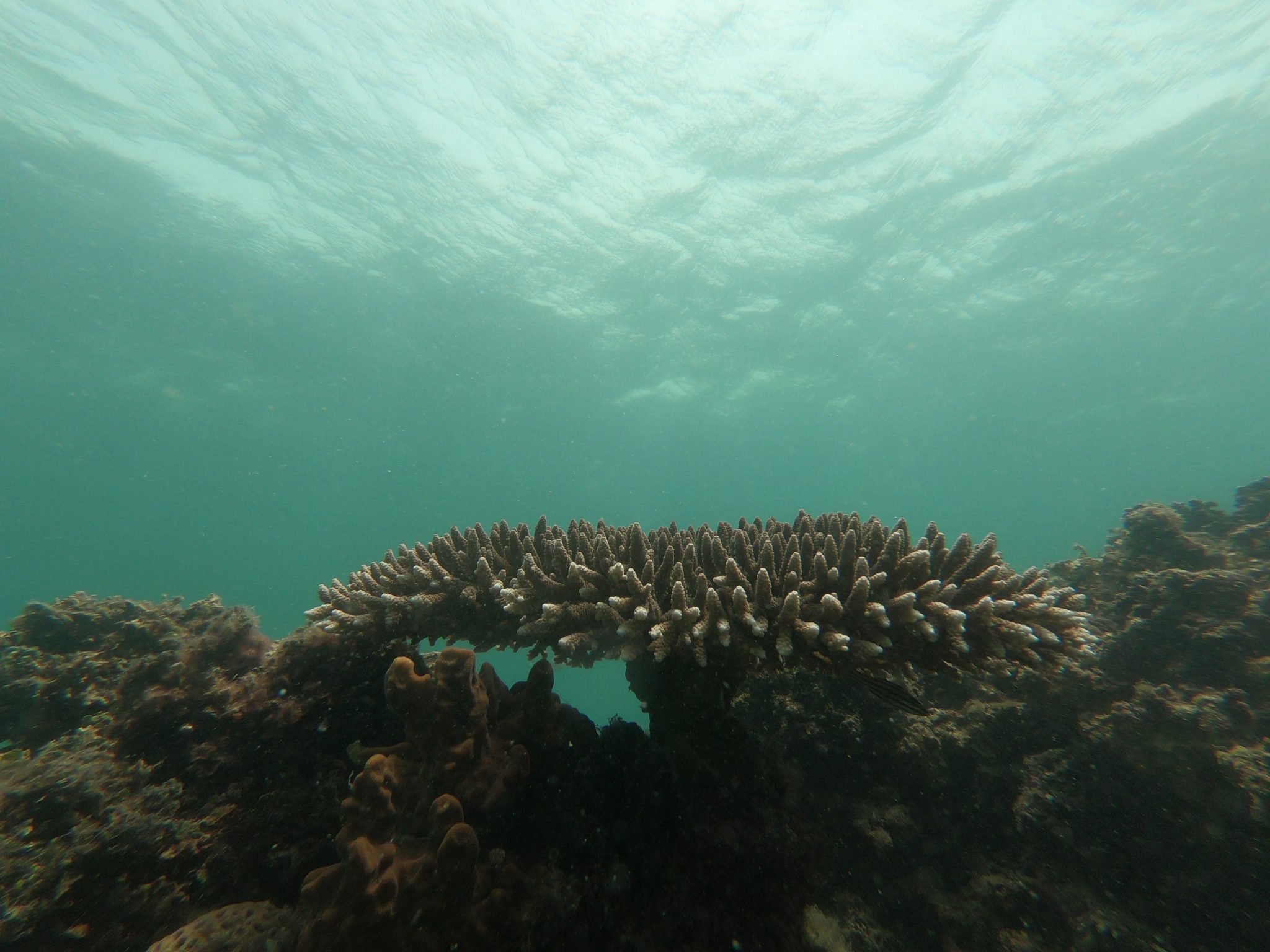 Goliath
The most active dive site in Palk Bay, Goliath is a shallow coral reef around 1km/0.62 miles from shore. A dive here is a treat for all your senses. You will be constantly spotting something new every dive. This is one of Palk Bay's unique coral sites, left untouched by the local communities. The corals at this site range from massive porites colonies to branching acropora. With perfect visibility and shallow depth enabling long dives, this site is a photographer's paradise.
Depth: 4 to 8 meters/13 to 26 feet
Marine Life: Malabar groupers, flametail snappers, five lined snappers, bamboo sharks, gobies, parrotfish, cleaner wrasses, damselfish, anemonefish, sweepers, squirrelfish, tunicates, polychetes, crabs, starfish, lobsters, nudibranchs.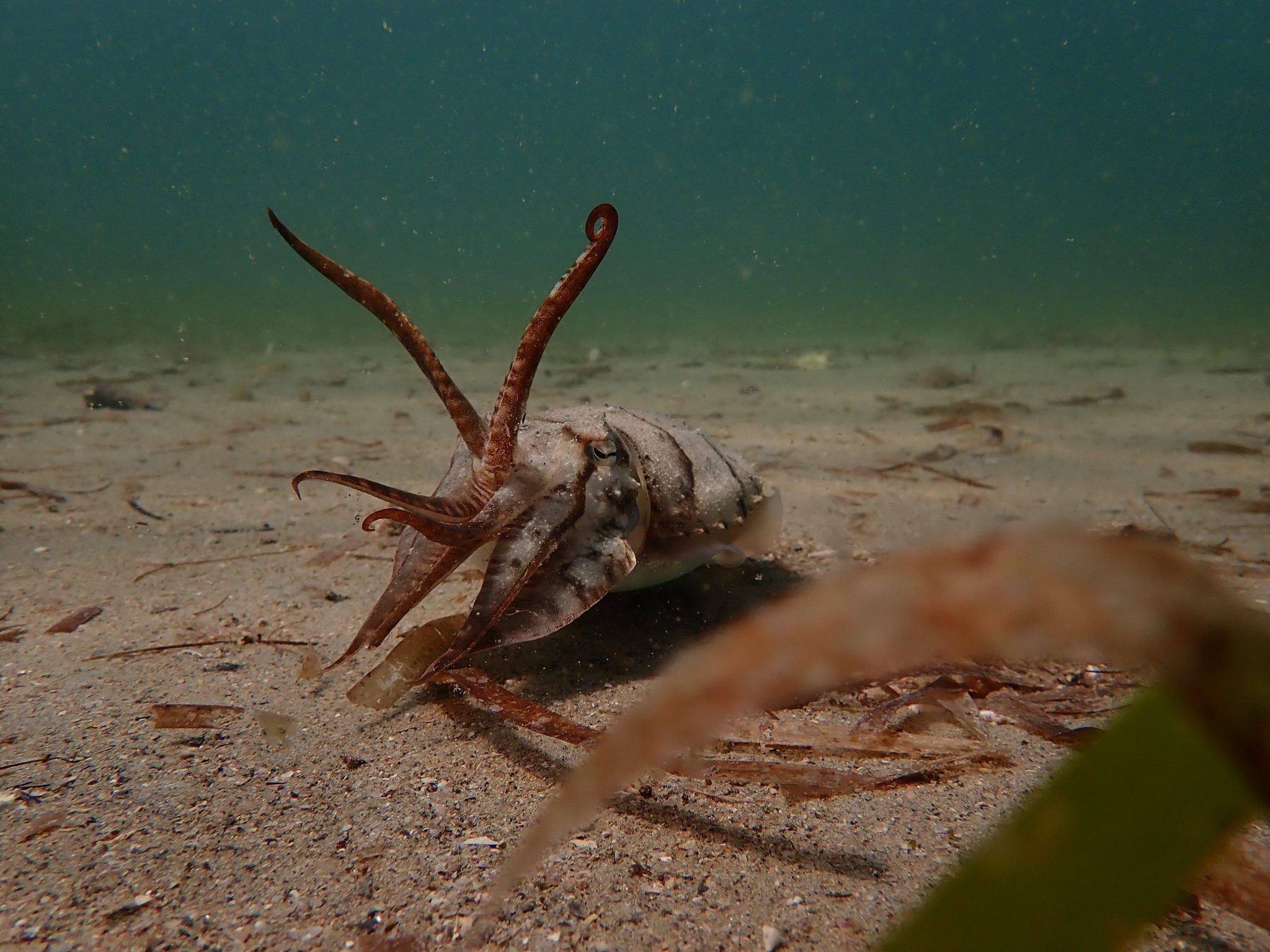 Other Notable Dive Sites
Palk Bay: Lilliput, Cotton Candy, Devils Reef & Trawlers Fate
Gulf of Mannar: Stags only, Rocky 3 & the Point of no return.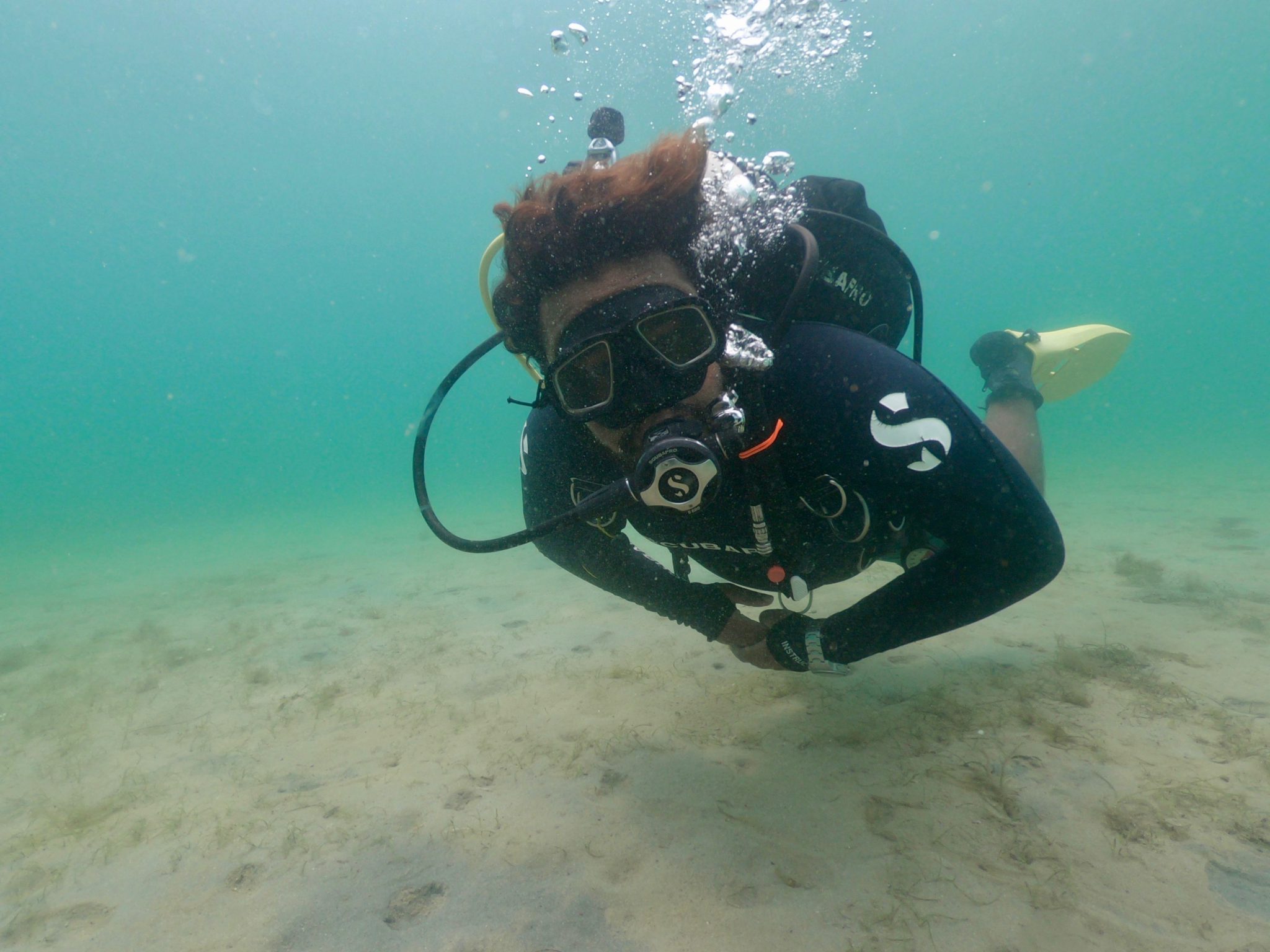 Have we tempted you with the world class dive sites in southern India? Locate a PADI dive shop in Palk Bay and start your underwater adventure today!