As divers and ocean-lovers, we are well aware that marine debris and plastic pollution are negatively impacting ocean health globally. With PADI's longstanding commitment to ocean conservation, and new mission to create a billion torchbearers to seek adventure and save the ocean – we're highlighting torchbearers from around the world working to rid the underwater world of marine debris.
Torchbearers, like divers holding a torch, light the path towards a better balance between humanity and the ocean. They are committed to exploring and protecting our blue planet. Thanks to the hard work, dedication, and passion of these marine debris torchbearers, we're moving towards a healthier future above and below the surface.
All for Blue
Founded in 2017 by torchbearer Katerina Topouzoglou, All for Blue is a non-profit organization connecting the people of Greece, and the world at large, with a cleaner ocean. Through community cleanups (above and below the surface), they are directly reducing the amount of pollution in the ocean – from endless amounts of plastic bags and cigarette buts to large and crazy items like shopping carts, motorcycles, and washing machines. To date, more than 200 metric tons (450,000 pounds) of marine debris have been collected by All for Blue.
In 2018 and 2019, All for Blue organized the largest cleanup mission and educational tour Greece had ever seen – Keep Aegean Blue. Five dedicated team members spent six months, covering 1,700 miles, touring the Southern Aegean Islands. During this tour, more than 35 tons of marine debris was removed from the Aegean Sea and more than 20,000 students attended educational seminars and beach/underwater cleanups.
Through educational outreach programs, events, and seminars, All for Blue is also spreading awareness of the issues and solutions surrounding marine debris. To date, more than 55,000 students have participated in one of their educational seminars and received an All for Blue/Project AWARE 'diploma' – equipped with the knowledge needed to create positive change for the ocean. Many of those students were even gifted reusable stainless steel drinking straws thanks to collaborations between All for Blue, schools, and local municipalities.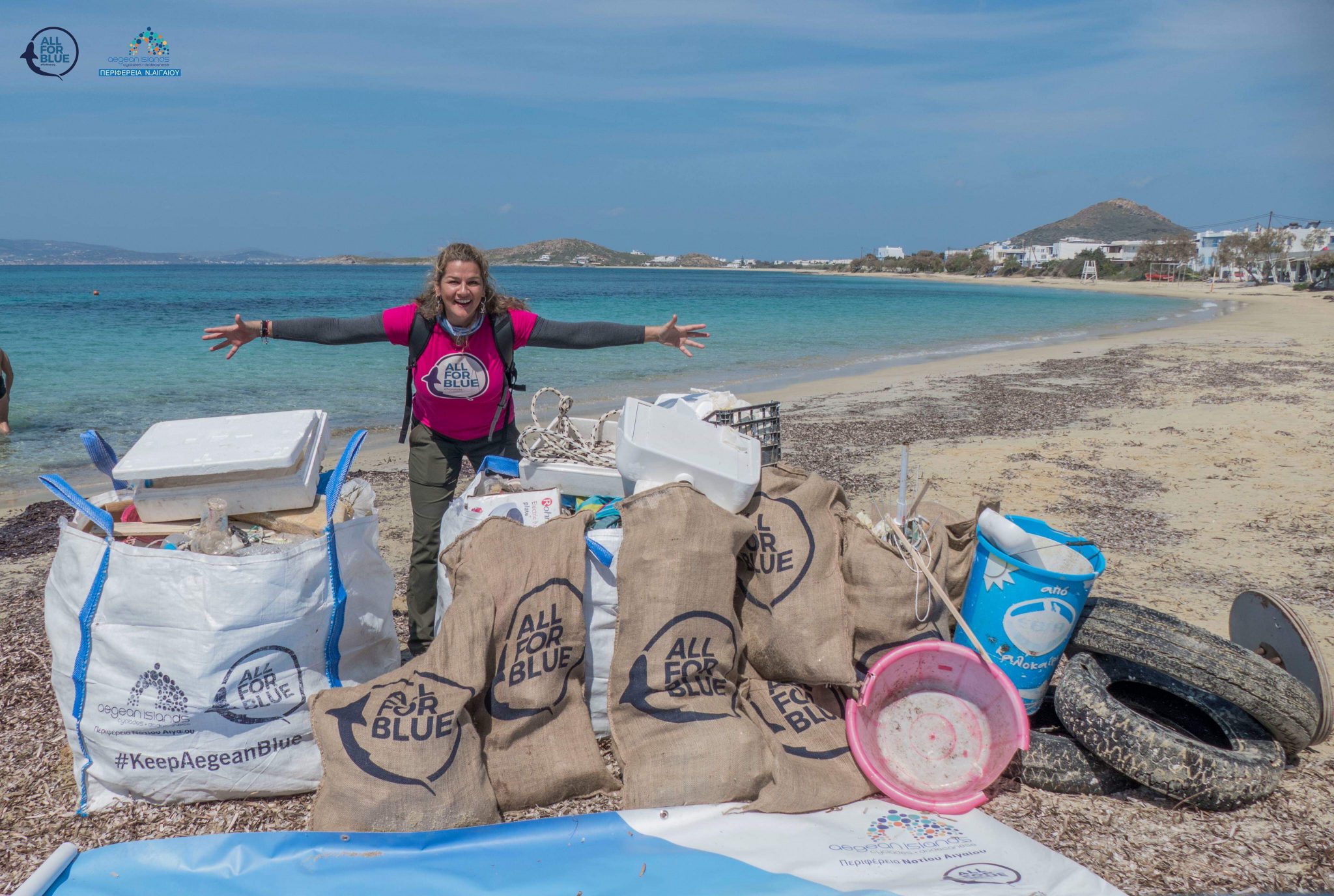 Tamara Adame
Growing up in a seaside town in Mexico, the ocean has always been a fundamental part of Tamara Adame's life. First learning to dive in her home town of Puerto Morelos, her diving journey took her to the Red Sea, to Europe, and finally back to Mexico. Today, Tamara is a PADI Instructor and Tec Diver, in addition to also being a 'Mermaid Against Plastic'.
When it comes to marine debris, this torchbearer uses her degree in Communication Science to educate the diving community and the general public about the importance of reducing the unnecessary consumption of disposable plastic. All of the diving courses and trips that she leads are completely free of single-use plastics. Additionally, she recently raised the money needed for a public drinking water station to be installed at the docking area of Puerto Morelos, and arranged with the local boating co-op to provide water for free to all dive and snorkel trips using reusable containers.
With a National Geographic film grant, Tamara and a team of filmmakers just recently produced the first documentary short film that shines a light on plastic pollution in the Mexican Caribbean. 'Mermaids Against Plastic: Tamara' documents marine debris in national parks, on Cozumel beaches, and in Mexico's iconic cenotes, highlighting the urgency of a change of habits when it comes to single-use plastic.
Devocean Divers Malapascua
This PADI 5 Star IDC Dive Center is located on a small island in the Philippines, home to the world-renowned thresher shark dive site at Monad Shoal. Devocean Divers Malapascua is made up of a dedicated team of PADI torchbearers focused on keeping local beaches and waters clear of marine debris. With very little government-led waste management on the island, Devocean Divers Malapascua has stepped up to protect and clean the surrounding waters and reefs.
Through regularly organized Dives Against Debris and beach cleanups, Devocean Divers Malapascua is able to remove marine debris including single-use plastics like cups, bags, bottles, and travel-sized toothpaste tubes, in addition to more intense forms of litter like diapers and abandoned fishing gear. As part of the Malapascua Business Association, Devocean Divers sponsors a waste management program which hires locals to collect trash in the island's villages and also organizes the proper disposal of all waste (collected from above and below the surface) off of the island.
This PADI Dive Center provides reusable containers, cutlery, and cups on board all of their dive boats, eliminating the need for single-use plastic items. Additionally, everything purchased for the dive shop, like food, cleaning products, and office supplies, are bought in bulk to reduce packaging and shipping. During Divemaster and Instructor Development Courses, Devocean Divers Malapascua teaches all Pro Level Candidates to incorporate ocean conservation into their dive careers, wherever they may lead them.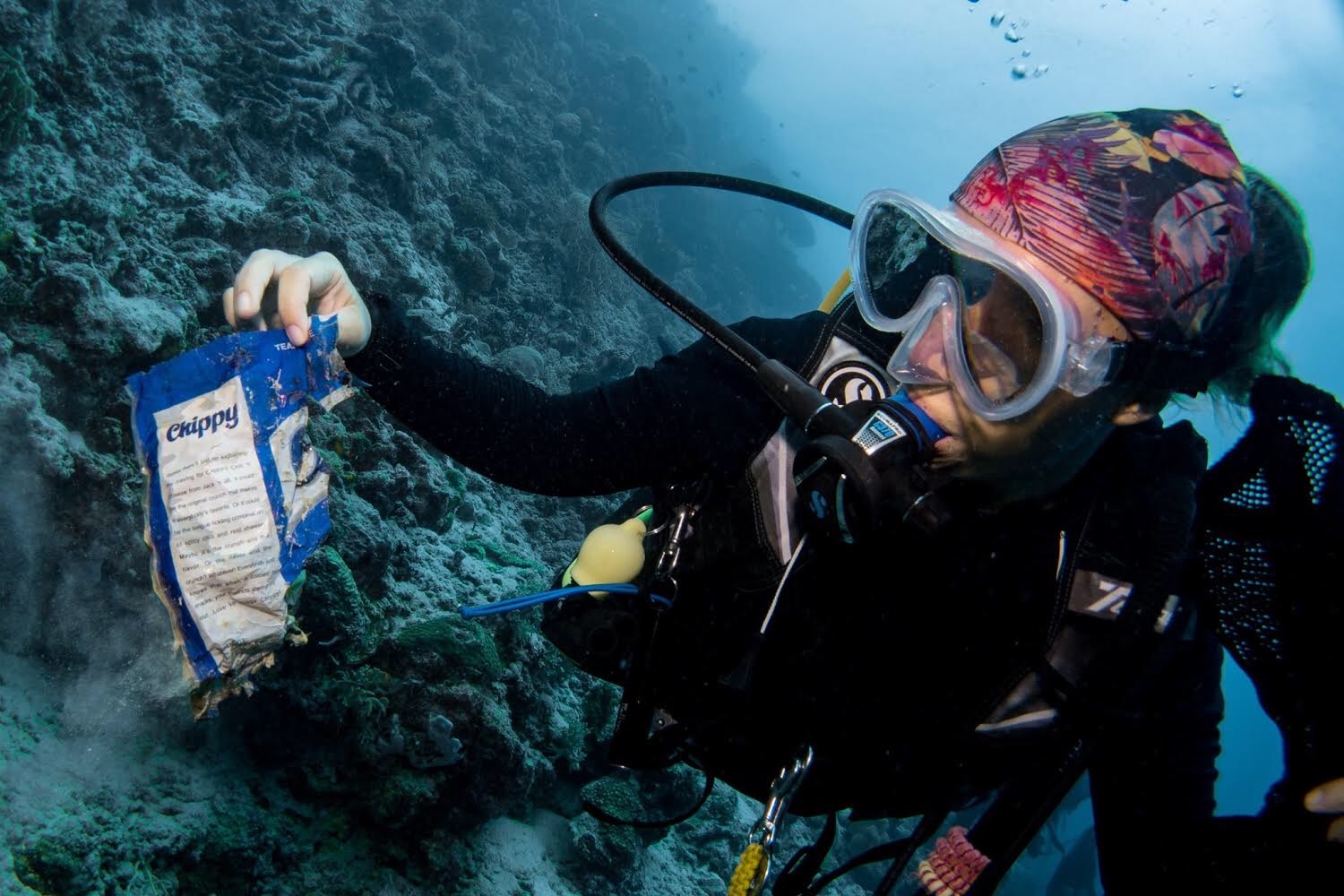 Umwelttaucher
Translated from German to English, Umwelttaucher literally means 'environment diver'. Based in Austria, this group of dedicated divers voluntarily comes together to clean lakes, ponds, and rivers throughout the surrounding region. These torchbearers Dive Against Debris year round, in all levels of water temperature and visibility, removing trash that's made its way to the bottom of their local freshwater waterways.
By hand, they collect small items like cigarette butts, bottle caps, broken glass, and plastic straws. If they come across a piece of litter that's too large for a regular collection bag, they take pictures, mark the dive site, depth, direction, and location in order to formulate a plan for removal during a future clean up dive. Using lift bags and a custom-made trash collection device, they bring large items like bicycles, car tires, building rubble, oil barrels, and even a toilet to the surface. In one season, the Umwelttaucher group removed more than 1,000 kilograms (2,200 pounds) of debris from the bottom of Austria's lakes and rivers – and made sure it was all properly disposed of.
Some dive sites require so much cleaning that the group will even set up a multi-day 'Umwelttaucher camp' complete with fun, laughter, food and drink. Additionally, for non-divers that want to get involved in beautifying the local environment, Umwelttaucher regularly organizes riverbank clean-up walks. Together, this group of torchbearers uses their skills in diving, and their passion for the environment to take action for clean and safe waters.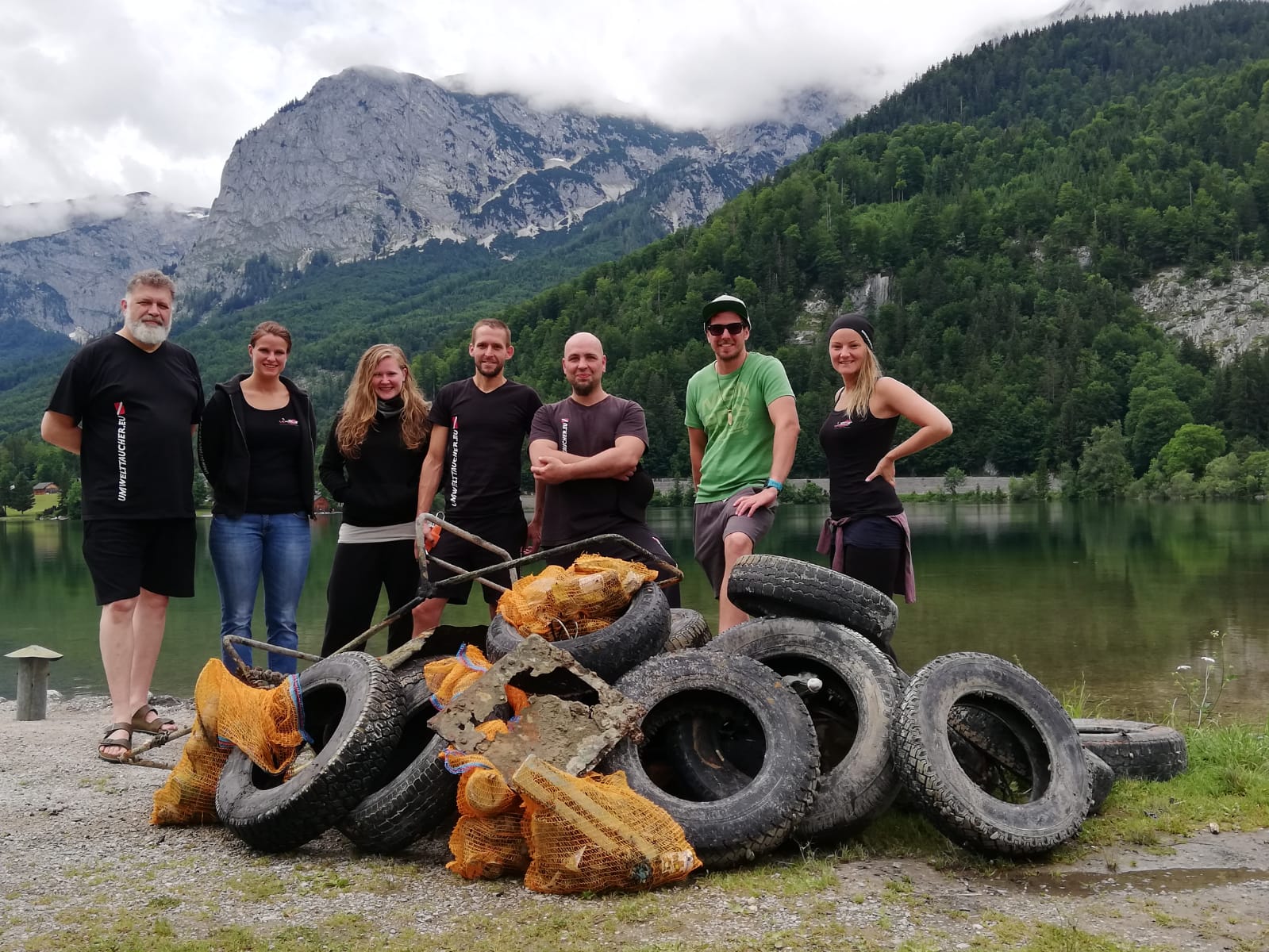 These torchbearers are truly leaders in their communities and beyond, taking action to rid our blue planet of marine debris and plastic pollution. Inspired to become a marine debris torchbearer too?
Each and every one of us can help light the way towards a healthier ocean planet – as torchbearers!