Written by guest blogger Claire Ullah. All images provided by Remote + Afloat.
At the heart of the coral triangle, Indonesia is renowned for its spectacular reefs and rich marine life. Scuba divers flock to regions such as Komodo, Bali and West Papua for world-class dive sites and epic underwater ventures, but did you know that there are many suitable diving spots in Indonesia for freedivers and snorkelers too?
If you're an adventurous freediver looking to go beyond the house reef, here are eight of Indonesia's best-loved dive sites, from a different perspective.
---
Siladen Timur, Bunaken
The island of Siladen can be found at the heart of Bunaken Marine Park in North Sulawesi. This region of Indonesia is renowned for its diverse marine life, pristine reefs and excellent dive sites.
Most visitors base themselves on neighbouring Bunaken Island, as accommodation is a little limited on the island of Siladen. However numerous Bunaken dive operators run daily trips to Siladen, welcoming snorkelers and freedivers to join their boats for a small fee.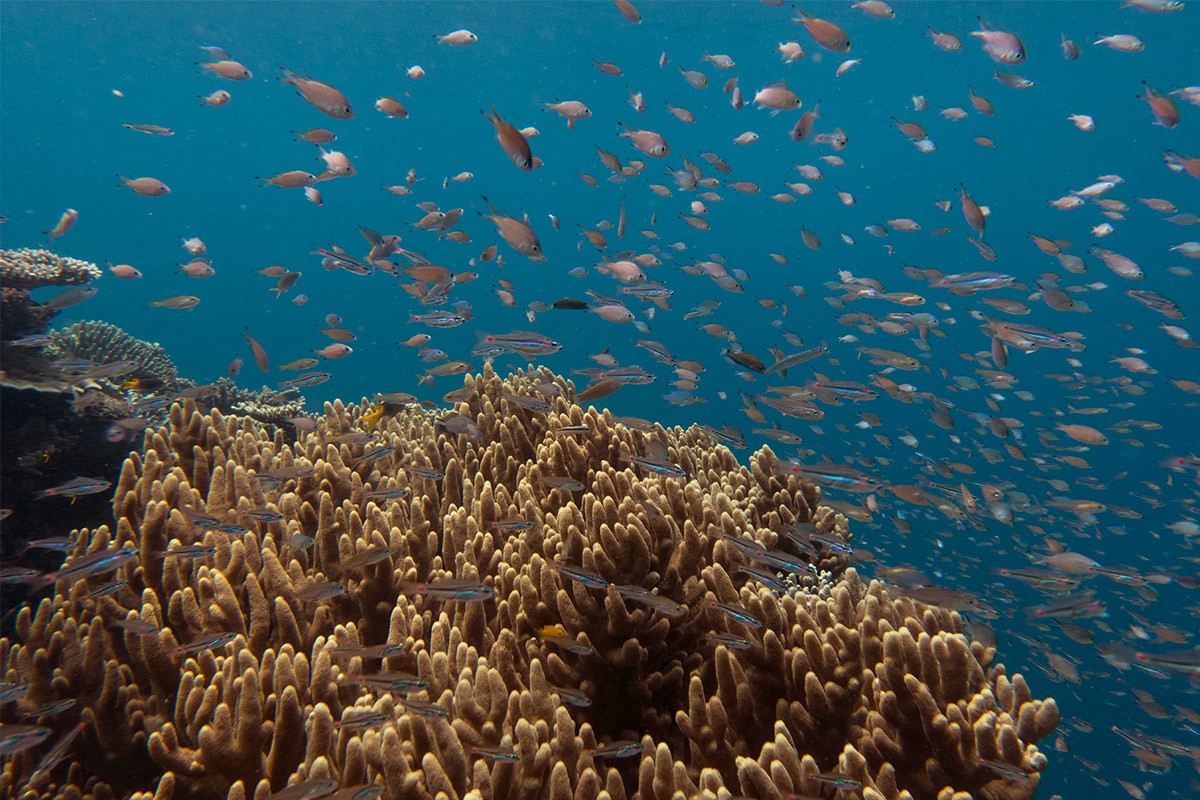 Siladen Timur is found on the eastern side of Siladen Island and is a great spot for freediving and snorkeling. A reef filled with beautiful soft corals, large sea fans and lots of colour sweeps into the blue. There are many wonderful creatures to be discovered here such as tiny spotted boxfish, lionfish, nudibranchs, mantis shrimp, moray eels and lots of turtles!
The visibility at Siladen Timur is excellent. Depending on conditions, this area may be subject to the occasional current, but these gentle drifts are generally nothing a beginner couldn't handle.
Depth: 3-25 meters/9-82 feet
Coral: Excellent
Fish life: Very good
Current: Mild to Medium
Experience: Beginner
---
Lekuan, Bunaken
This arc-shaped reef spans the south west side of Bunaken Island and is so large that it's split into four individual dive sites: Lekuan I, II, Pygmy and III.
This fantastic diving spot in Indonesia is highly impressive on all levels, offering great visibility, healthy corals, schooling fish and amazing macro!
Between Lekuan II and III the reef drops into a vertical wall, which disappears dramatically for what feels like hundreds of meters. This apnea freediving dream is topped with overhangs and seafans, black corals and sponges.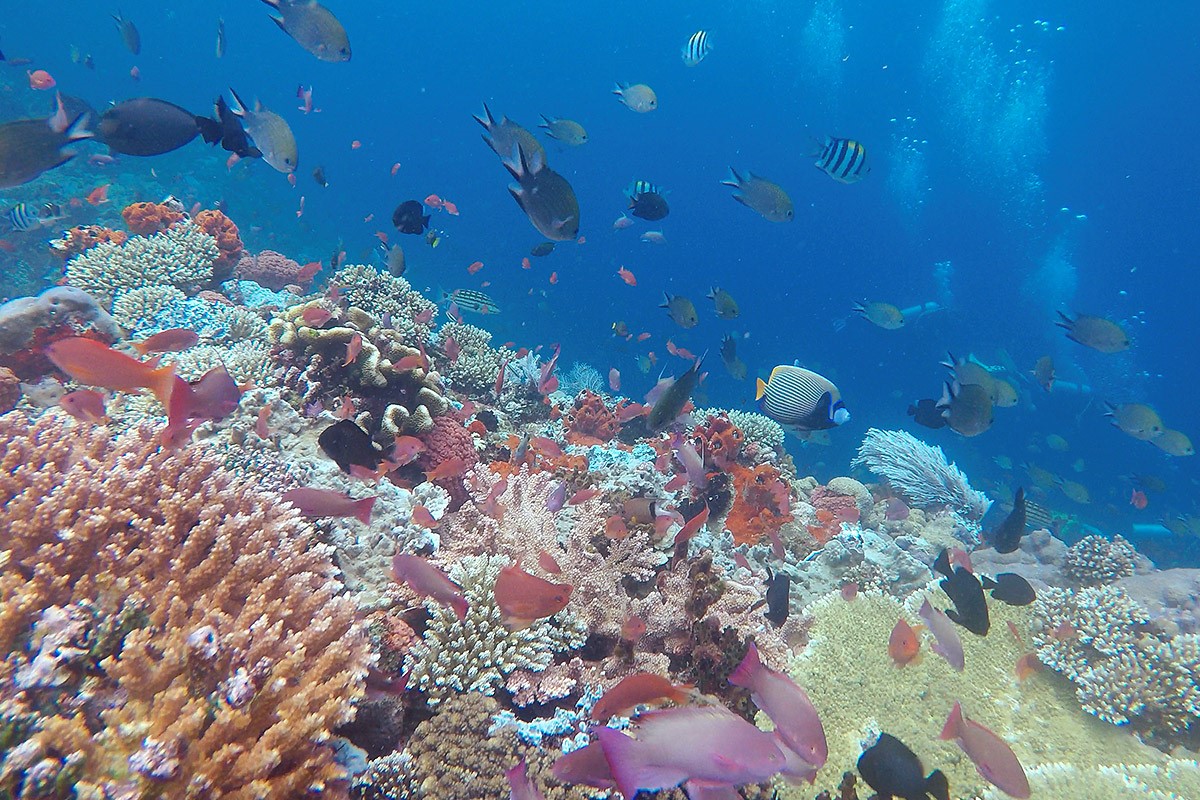 Attention to detail will reveal nudibanchs, porcelain crabs and ghost pipefish, but keep an eye on the blue for passing reef sharks, hawksbill turtles and even eagle rays.
Although Lekuan is exposed to the ocean, the currents here are manageable and only really noticeable around the corners of the reef, disappearing almost as quickly as they came. Without a doubt, this has to be one of the best dive sites for freedivers in Indonesia.
Depth: 1-40 meters/3-131 feet
Coral: Excellent
Fish life: Excellent
Current: Mild to Medium
Experience: Beginner
---
 Manta Sandy, Raja Ampat
This legendary cleaning station has to be one of the best dive sites for freedivers in Indonesia if you want to spot manta rays!
Manta Sandy's seabed lies at around 20 meters/65 feet, and it is here that scuba divers kneel and wait for the magic to happen. Often appearing without warning like stealth bombers cutting through the blue, countless rays circle gracefully in unison.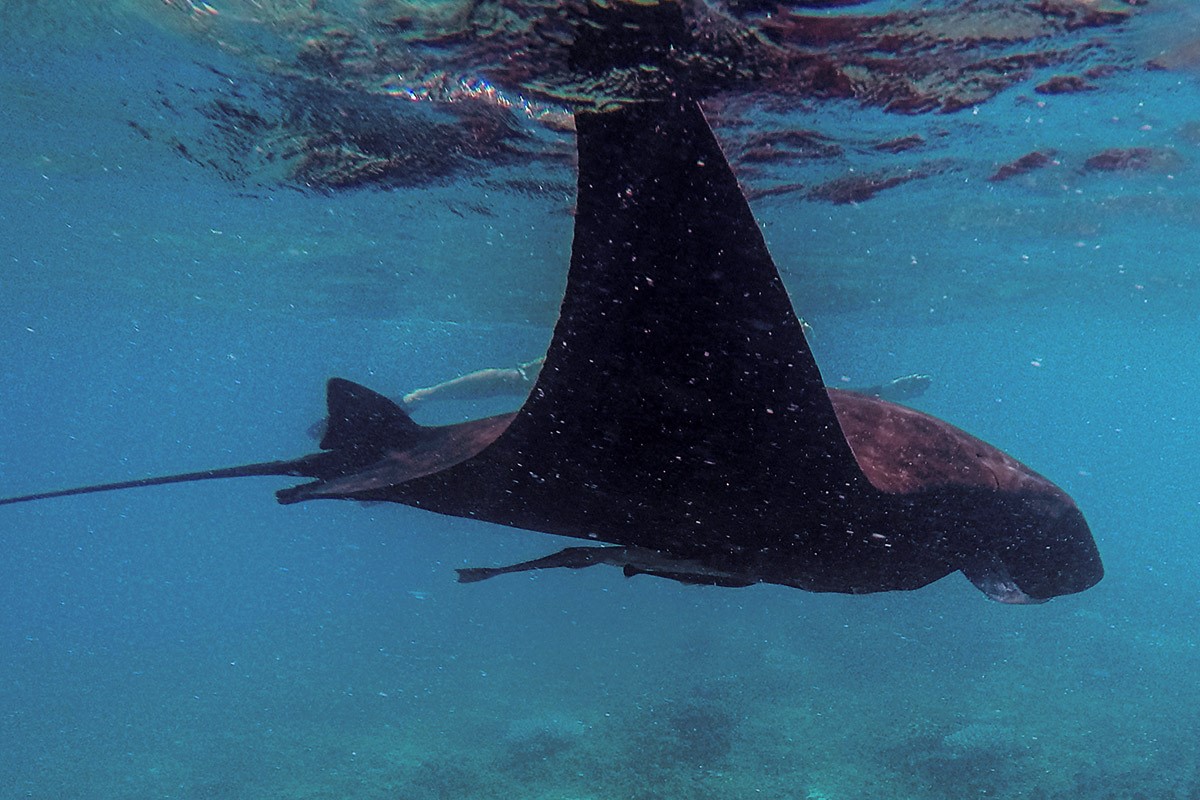 Freedivers are able to experience an entirely different outlook by diving down to watch the mantas performance from more of a birds eye view.
If you plan on diving in Indonesia in November onwards, it is worth noting that manta rays usually arrive in November and typically stay until March to feed in these plankton rich waters.
Depth: 5-20 meters/16-65 feet
Coral: Fair
Fish life: Excellent
Current: Mild to Medium
Experience: Intermediate
---
Pengah Reef, Komodo
Pengah is a small islet situated just north of Rinca Island in Komodo National Park. This popular dive site must be undertaken with caution and an experienced guide, due to its extreme currents.
Swirling whirlpools surround the islet, and as the tide splits, so does the current. Usually it is only possible to snorkel or dive one side, since there are rip currents which can sweep you away in no time.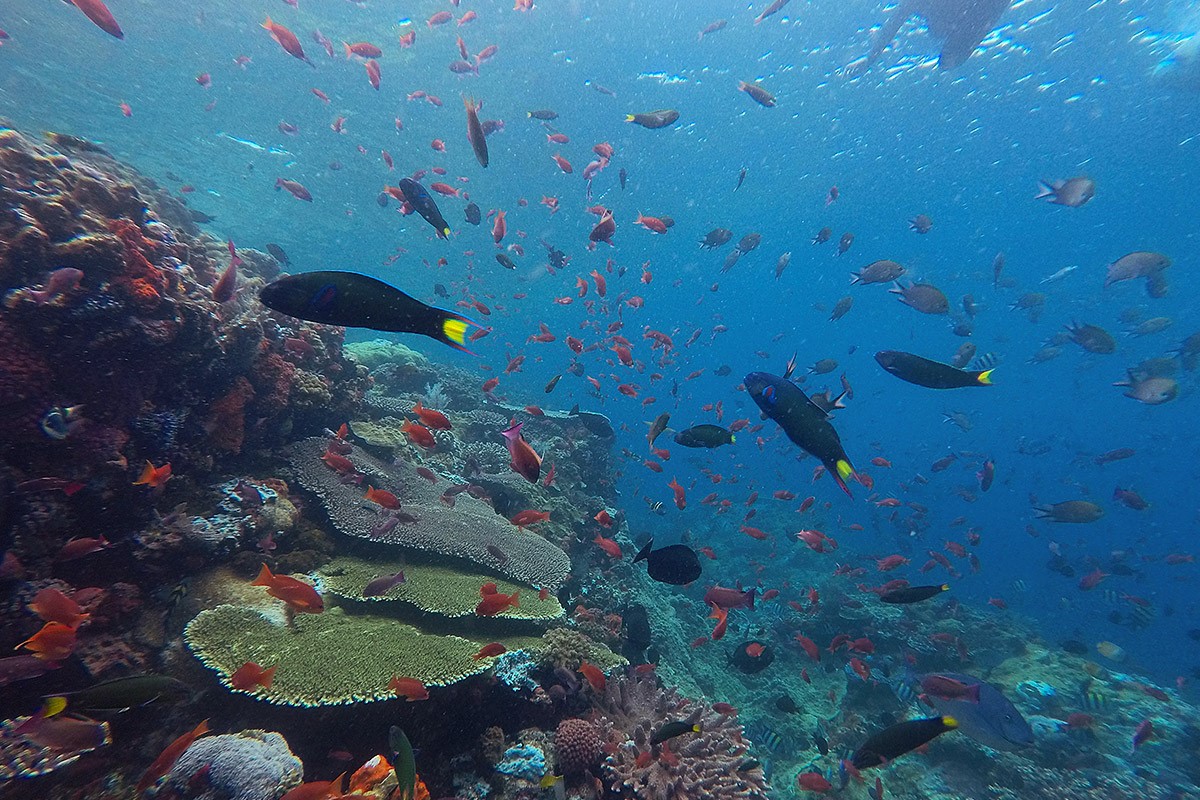 Despite its challenges, these strong currents provide Pengah's reef with a world-class underwater habitat. Hawksbill turtles are regular visitors along with bluefin trevally, sea snakes, bumphead parrotfish and even passing reef mantas.
On the western side there is a swim-through plateau smothered in coral, perfect for freediving. If the sun hits it right, the cavern is illuminated.
This particular diving spot in Indonesia isn't often frequented by freedivers, but as long as you have a good guide (and some confidence) Pengah offers some of the best freediving in Komodo National Park.
Depth: 1-30 meter/3-98 feet
Coral: Excellent
Fish life: Excellent
Current: Strong
Experience: Advanced
---
 Batu Bolong, Komodo
Batu Bolong is an isolated outcrop of rock sweeping down to 70 meters/229 feet. The site is located in the middle of Komodo National Park, approximately three hours from Labuan Bajo, meaning visitors mostly come by liveaboard.
This dizzying dive site is nicknamed the 'washing machine' due to its strong up and down currents, therefore it is only recommended for advanced snorkelers and freedivers and should not be tackled without an experienced guide.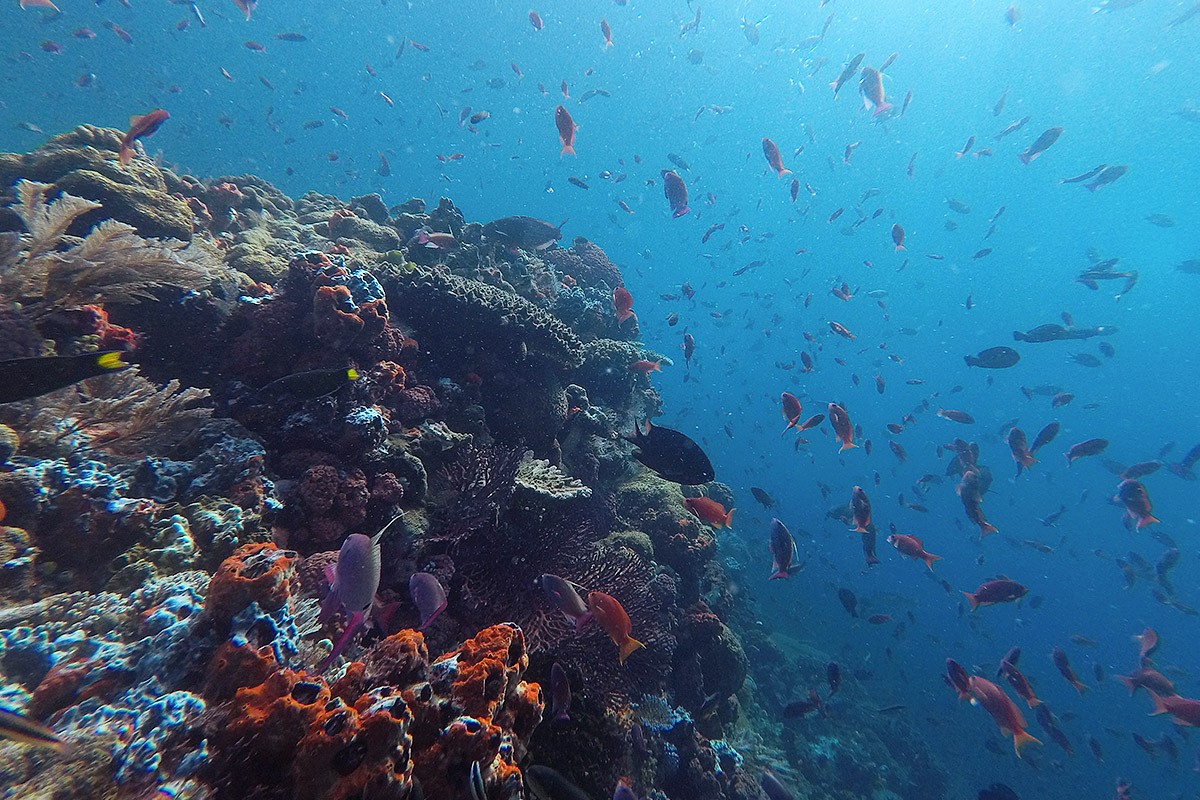 However visitors remain undeterred, as Batu Bolong is easily one of the most beautiful dive sites in Indonesia. On its topside, layers of eye-popping hard corals and thousands of tiny orange anthias fish explode from a never ending column of coral which gravitates deep into the ocean. Pelagics such as black and white tip sharks, dolphins and mantas can also be spotted here.
Follow your guides advice at all times and be prepared to be mesmerised. If you're a confident apnea freediver then this dive site is an absolute must-see!
Depth: 1-70 meters/3-229 feet
Coral: Excellent
Fish life: Excellent
Current: Strong
Experience: Advanced
---
Citrus Ridge, Raja Ampat
 Mysterious Citrus Ridge is situated in the North West region of the Raja Ampat regency, Indonesia's diving Mecca. You might find the odd liveaboard passing through here since there are plenty of sheltered anchorages around, but other than that, this diving spot in Indonesia is well and truly off the beaten path!
A channel of water snakes its way through the mangroves and uninhabited limestone islands, creating a protected haven for soft corals and sea creatures.
For snorkelers and freedivers, it is best to enter from the Robinson Crusoe-style beach and follow the drop-off, which curls around the landmass and gently declines into the 'ridge'.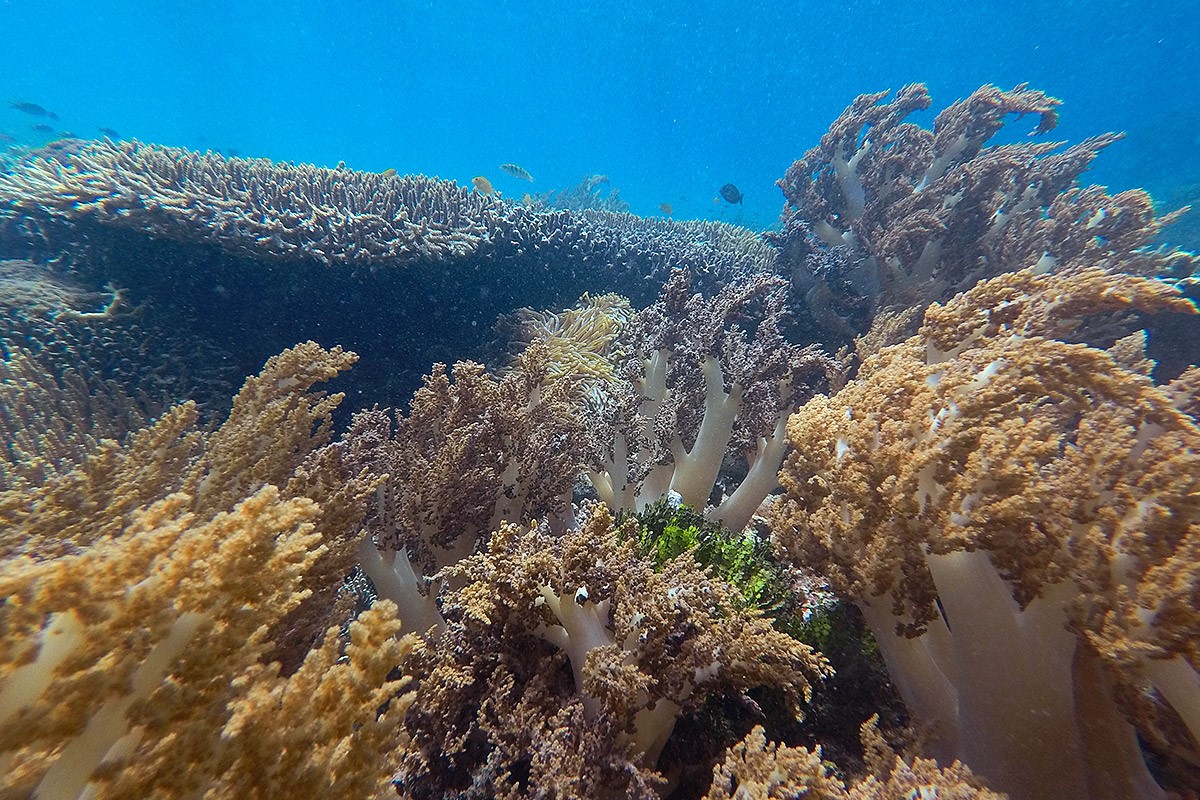 If you're a coral lover, then Citrus Ridge is really worth a visit. Stunning soft corals in pretty pastel colors, large sponges and sea fans adorn the sandy floor of this dive site. With excellent visibility and some of the best corals at 5-10 meters, Citrus Ridge is heaven for freedivers.
Whet your appetite even more by crossing the deep channel to explore reefs on the opposite side of the ridge. The tip of the island explodes with coral species, and a bounty of fish. Look out for the Raja Ampat Regency's famous wobbegong shark hiding amongst the table corals!
The currents at Citrus Ridge vary. Water and waves funnel into the channel from the open ocean, causing surge to mix with current, therefore confident swimming skills are advised.
Depth: 3-20 meters/9-65 feet
Coral: Excellent
Fish life: Excellent
Current: Medium to Strong
Experience: Intermediate
---
Tatawa Kecil, Komodo
 The tiny seamound of Tatawa Kecil is situated in central Komodo, offering some of the most colorful snorkeling and diving within the park.
In the crystal clear waters of the western side of the islet, there are nooks, crannies, small caves and some of the most amazing coral gardens to freedive and explore.
The marine life on offer at Tatawa Kecil is equally as impressive, and anything from nudibranchs to pelagics can be seen here. Groupers, napoleon wrasse, sweetlips and jacks lounge in the currents, while fluttering batfish add a scenic backdrop. Nurse sharks are often found sleeping under overhangs, while black and white tips hunt on the reefs edges.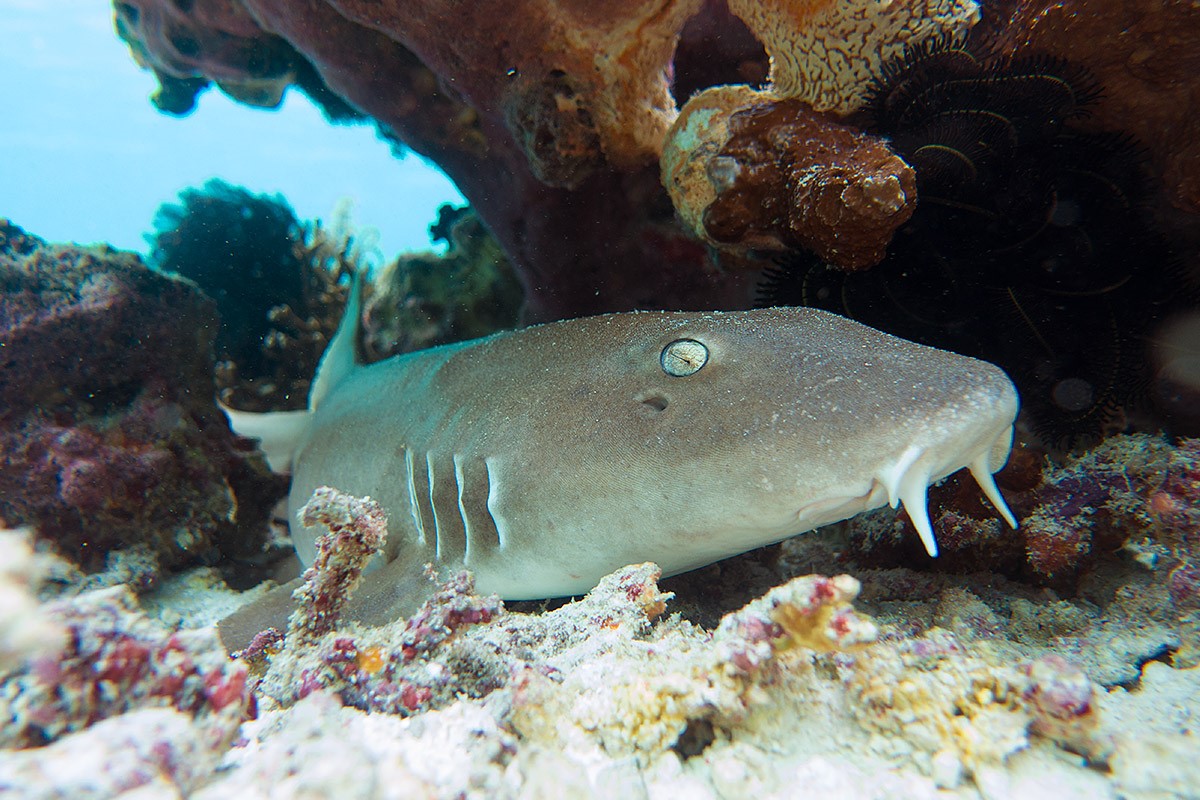 Tatawa Kecil is another site susceptible to very strong currents in Komodo. To get the most enjoyment from this site, an experienced guide is recommended especially as this spot can only really be tackled at slack tide.
Depth: 1-25 meters/3-82 feet
Coral: Excellent
Fish life: Excellent
Current: Strong
Experience: Advanced
---
Cape Kri, Raja Ampat
 This impressive diving spot in Indonesia sits high on the bucket-list of most divers, and should definitely not be missed by any underwater enthusiast.
Cape Kri is a record-breaking dive site with 374 individual species counted in one single dive. Its strong currents are one of the reasons why this world-famous dive site is so good, so it is imperative to check which way the water is running before jumping in, and to treat this as a drift dive.
In the middle of the cape, a fish tank for freedivers and snorkelers can be found at approximately 5-8 meters/16-26 feet. Swathes of giant groupers, ribbon and spotted sweetlips, porcupine fish, bumphead parrotfish, titan triggerfish and sharks congregate in the racing streams of water.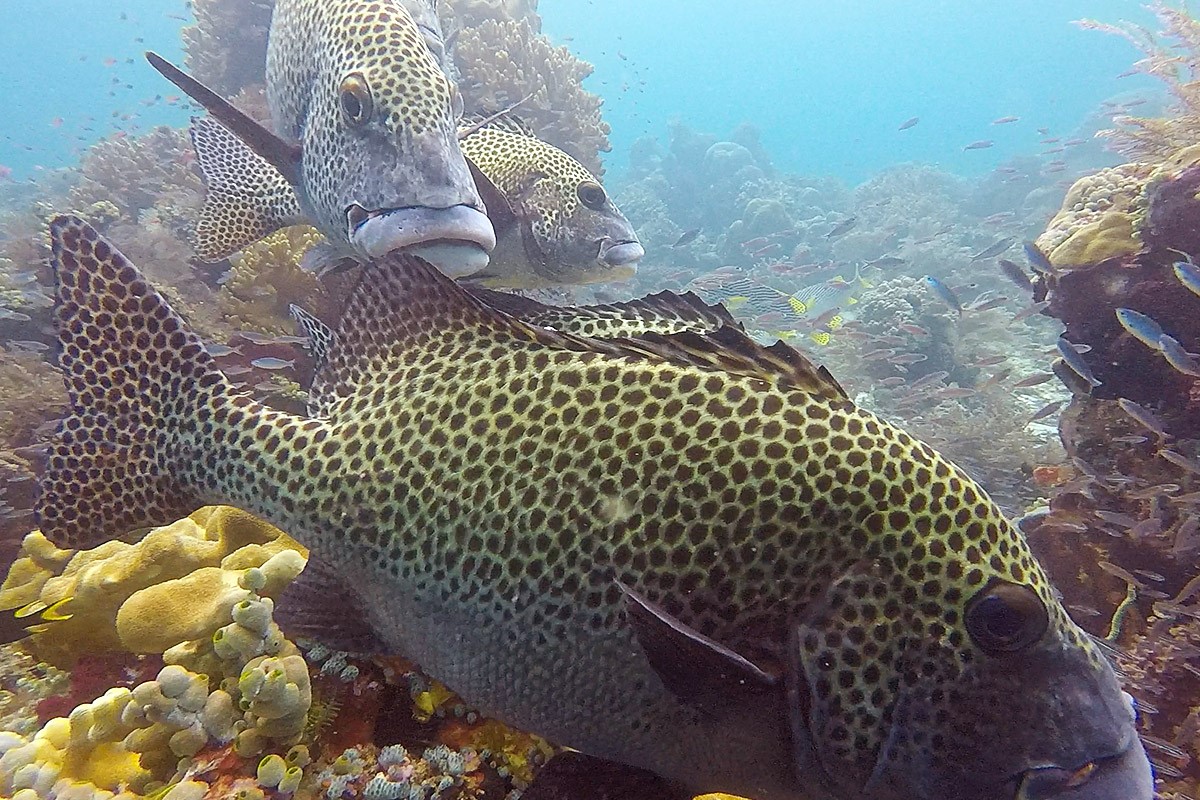 The current can be hard work if you're not a strong swimmer, but as long as you're prepared to put in a bit of leg work, Cape Kri is easily one of the most impressive dive sites for apnea freedivers in Indonesia and indeed the world!
Depth: 5-30 meters/16-98 feet
Coral: Very good
Fish life: Excellent
Current: Strong
Experience: Advanced
---
Dreaming of exploring these beautiful dive sites underwater? Learn more about diving in Indonesia and start planning your next freediving adventure!
---
Author Bio 
Claire Ullah is the co-founder of travel blog Remote and Afloat and the ocean jewelry brand Citrus Reef. Her combined passion for travel, snorkeling and diving has taken her on a unique journey to some of the world's richest coral reefs and remote tropical islands. Follow Claire as she charts her experiences both over and under the water.