Each year, millions of people make new year's resolutions. Some of the most popular are:
As a diver, it's easy to accomplish all of the above goals and have some fun along the way.
Manage Stress
The title of Cousteau's most famous film, The Silent World, says it all. Your body is weightless, you breathe slowly in and out, and your worries disappear beneath the waves.
Lose Weight
An average shore dive can burn 600 calories per hour, about the same as jogging. Warm-water boat dives burn, on average 300 calories per hour, the equivalent to a brisk walk. Check out a recent article in Men's Health about scuba diving and fitness, and sing up with your local dive club instead of a gym.
Spend More Time with Family
Kids Sea Camp has exploded in popularity over recent years for its combination of diving, fun, and experiences your family will never forget.

Take a Trip
Scuba Diving is a great excuse to visit places most people have never heard of – or would never expect you could dive. Visit the Dive Vacation section of PADI's website to get inspired.
Learn Something New
PADI's Advanced Open Water course is a great way to try different types of specialty diving while under the supervision of a PADI Instructor. Already Advanced? Challenge yourself and become a better buddy in the PADI Rescue Diver program. Or learn the tricks and tips of photo and video with PADI's online program.
Help Others
If you're not into the tourist scene, consider a volunteer vacation. For example The Sierra Club offers Volunteer Vacations to familiar scuba destinations such as Maui, Belize and Puerto Rico as well as off-the-beaten-path destinations in South India, Tasmania and Guatemala.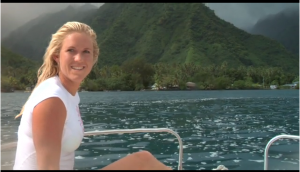 Inspire Others
Help inspire others to achieve their dreams with a donation to The Current, a new film about scuba diving, surfing and how the underwater world changes lives for the better. Join supporters such as Jean-Michel Cousteau, Olympian Missy Franklin, PADI and others.
Or visit PADI's Facebook page to find out  how you can earn rewards for inspiring friends and family to become PADI Scuba Divers.