Jennifer Idol is an underwater photographer, PADI Instructor, author of 'An American Immersion', designer and explorer. After diving all 50 states, she is truly an American Idol! You can follow her on social media and visit her website: The Underwater Designer.
---
I saw beautiful underwater landscapes and wildlife on a journey that transformed me from an underwater photographer into a conservation artist. A catastrophic event compelled me to showcase dive sites across the country I knew to be wonderful, but took for granted that others knew what divers routinely experience.
I flew over the Deepwater Horizon oil spill in 2010 and looked down at the Gulf of Mexico as it was engulfed in flames. I did not take a photo that day. Instead, I burned the image into my mind as my home state's natural resources were threatened by a monumental event. I then set out on a quest to dive all 50 states to reveal the beauty of our local waters so others may come to love and protect them.
On my journey, I discovered both beautiful landscapes as well as the environmental impacts resulting from our choices. I also saw hope to improve the condition of our waterways. Join PADI's global community of Torchbearers working together to seek adventure and save the ocean.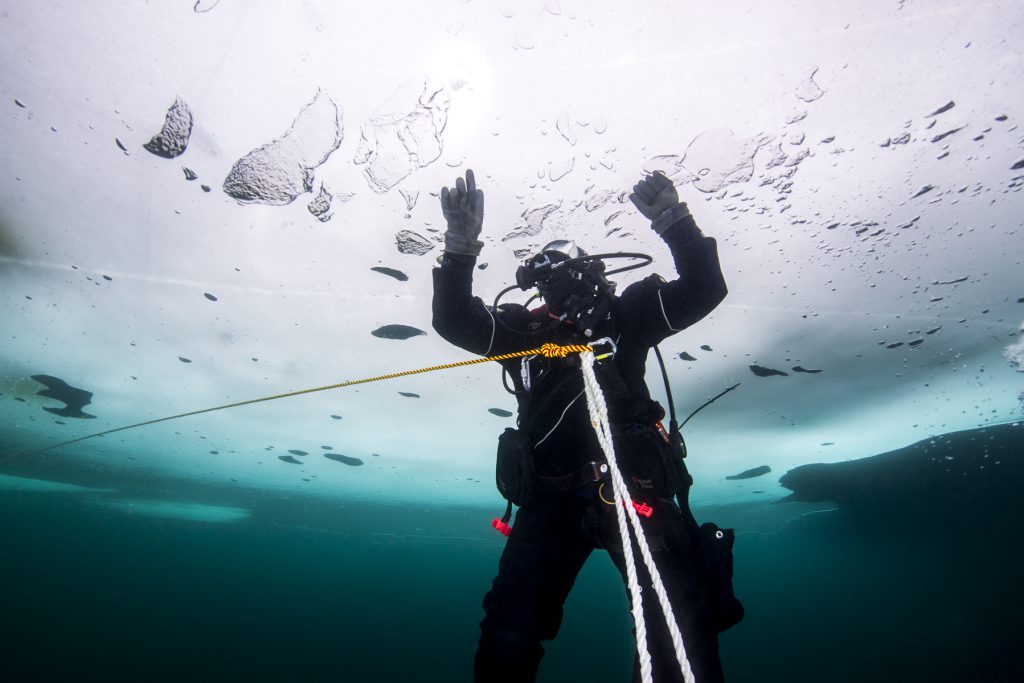 Diversity of Diving Across the United States
My favorite place to dive became Dutch Springs in Bethlehem, Pennsylvania. I met a remarkable community of divers who shared their historic diving equipment with me. People are surprised this quarry captivates me, but who I dive with is as important as what I see.
To illuminate as many diverse environments as possible, I photographed dive sites in extreme conditions. The first trip of my journey to Utah in Homestead Crater was also the warmest dive, 93°F (34°C). Although it snowed on the mountainside during my dive, steam rose within the crater. My coldest dives were in 38°F (3°C) water on the Stolt Dagali in New Jersey and under ice in Ohio.
I used my technical skills to explore wrecks and caves and reached my deepest depth on the USS Oriskany from the coast of Florida. I looked up at this aircraft carrier towering over me when I reached the sand at 220 ft. (67m). The depths of the journey took me on adventures beyond my imagination.
This adventure not only helped me inspire others through my photography, but it also affected me emotionally. For the first time, I swam with a manatee, discovered paddlefish, and watched sea turtle hatchlings head into the ocean.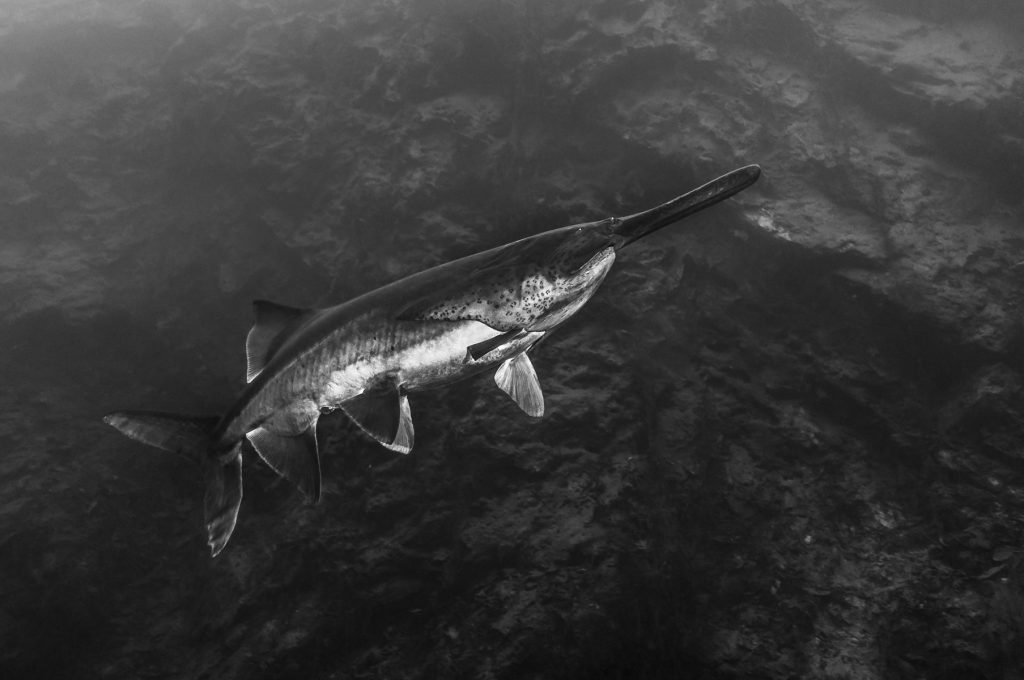 Below, I highlighted my record dives for coldest, warmest, deepest, and favorite, but to choose a top five unfairly sets these next states apart from the many remarkable dives I undertook. Don't stop with this list. Plan and book your next U.S. dive adventure with PADI Dive Guides. I also urge you to check out my new book at AnAmericanImmersion.com to see more of my incredible journey as I dove all 50 states.
Texas
As a native Texan, my diving emerged from the lone star state, so I was most surprised when people inquired where to dive in Texas. The first place I found a diving home will always be my most beloved, but is also home to extremely diverse opportunities. Beyond the expected lakes and quarries, Texas also features coral reefs, wrecks, springs, and caves (permit restricted access). Texas is home to endangered species such as the Kemp's Ridley sea turtle, Texas blind salamander, and Comanche Springs pupfish. Enough adventure in diving can be found to occupy the most prolific of divers.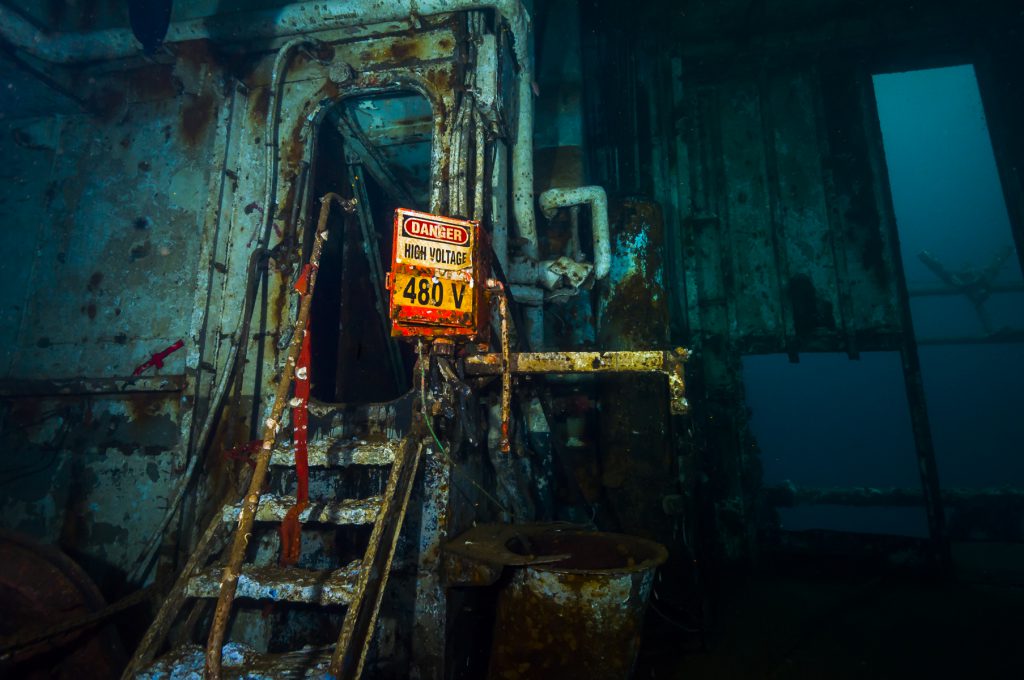 Florida
Second only to Texas, my other home state is just as diverse with caves, wrecks, and reefs. The reefs here are as beautiful and fragile as in the Caribbean, so it is important to keep good control of buoyancy to prevent further destruction of fragile structure. The largest and second-largest artificial reefs in the world make Florida their home, the USS Oriskany and the recently sunk USS Vandenberg.
Washington
Puget Sound was not only the most surprising dive on my journey, but also full of the renowned life in the Pacific Northwest. From wolf eels to giant octopus, the variety of life here was stunning. While cold water requires a dry suit to feel comfortable in the northern Pacific, the abundance of wildlife quickly made me forget the temperature. Both shore diving and charters are available to explore this underwater destination.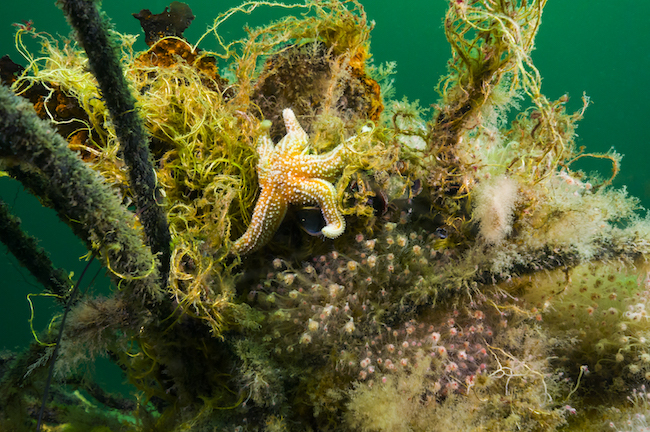 Michigan
The last state of my journey left an impression – Michigan. Captain Jitka Hanakova with Shipwreck Explorers navigated me to my first wooden wrecks. These historic ships met catastrophe in the wild waters of Lake Huron and Lake Michigan. From shallower recreational wrecks to deeper, more technically advanced dives, it is possible to travel back more than 100 years in history.
California
I would be remiss to overlook southern California as an exciting trip. I felt like I followed in the footsteps of Jacques Cousteau when I swam past his plaque in Casino Point on Catalina Island. Also, I learned to love nudibranchs near Catalina. Unexpectedly, I saw the most colorful and sizable displays of these strange invertebrates and finally understood why photographers everywhere enjoy this subject.
---
Through this journey, I'm thrilled to continue my mission to inspire others to care for and protect our natural environment and to start their own underwater adventure – no matter where they live. I also hope to inspire aspiring photographers and encourage women in diving to follow their dreams.