Six years ago, Annie Crawley, a PADI Master Scuba Diver Instructor, underwater photographer, and filmmaker, put her camera down to teach kids and teens how to dive in the Pacific Northwest. With the support of her local PADI Dive Center, Underwater Sports, the PADI AmbassaDiver started with scuba camp weeks which transformed into a team of young dive enthusiasts who are already gearing up to make changes in the future of our oceans.
To take on the challenging conditions of the cold water diving in the area – with winter temperatures around 48 degrees – Crawley worked with a variety of manufacturers to have the proper equipment and drysuits available for students of a variety of sizes and ages. What's even better: some of the non-diving parents got in on the action.
Here's a look at the family that has become Annie Crawley's Scuba Diving Team, PADI'S newest AmbassaDivers.
2020 Active Kids/Teens on our Dive Team
Kai Widmer | Cameron Budnick | Elizabeth Zajaczkowski | Jaimie Valentine | Mason Tobey | Tommy Gandee IV | Tasha Lee | Brennen Lee | Abbey Dias | Claire Vossler | Elise Foot Puchalski | Daniel Dembowy | Tristen Wheaton | Asher Wheaton | Alex Peijs | Santiago Ramirez | Alinea Topacio | Eliza Street | Tyler McMaster | Dylan McMaster | Nicolo Ponnekanti | Marina Caputo | Kalid Alobaidi  | Kalil Alobaidi | Hannah Barnett | Izze Peijs | Brooks Bishop | Bennett Hess | Harrison Cotton | Evan Feld | Kai Malloch | Emma Sturgill | Ryan Sturgill | Jacob Weiss | Harry Allen | Raechel Romero | Harold Bailey | Danny Stephenson | Henry Buffalo | Addie Gandee
Photos by Annie Crawley and Raechel Romero. 
Jaimie Valentine, 14, Advanced Diver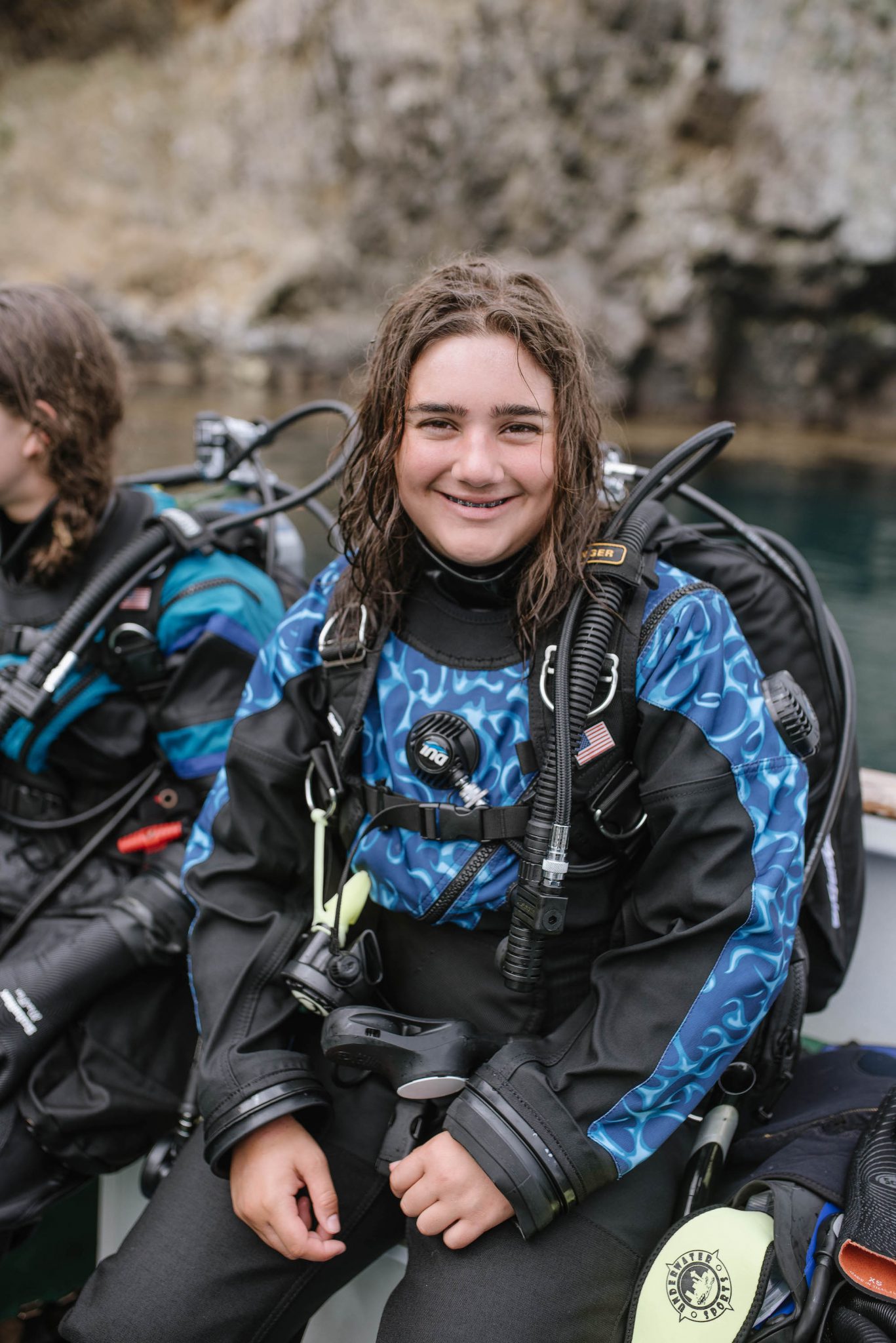 "I see myself diving for the rest of my life. It impacts my life with my love for the ocean, and my desire to keep it clean. I love doing ocean clean-up dives. I want to do more to raise awareness and protect our ocean. Always being around the ocean, I knew that I have to have a career in the marine field. I can't imagine doing anything else."
Rebecca Valentine, Jaimie's Mom
"Scuba Diving has opened up so many more travel experiences for her and our family. We only wish we could join her more often, we are not divers, but just am so happy with where this dive team is taking her. She will do great things in her life, and the ocean will benefit from her and her love for all the things in the sea."
Claire Vossler, 16, Advanced
"I have enjoyed all of my experiences, but one of my favorite ones was when I went diving while it was snowing. It was memorable because, on the surface, I mostly concentrated on things like staying warm or not getting wet from the snow, but once I went under the water, it all just clears away, and I get to focus on the dive."
Susan and Mark Vossler, Claire's Parents
"We are all about protecting our environment. We love that scuba diving has given Claire a love for the ocean and that she will be an activist on some level. Diving has sparked an interest for Claire to study marine science. She sees diving as both a hobby and possibly even a career."
Nico Ponnekanti, 15, Advanced Diver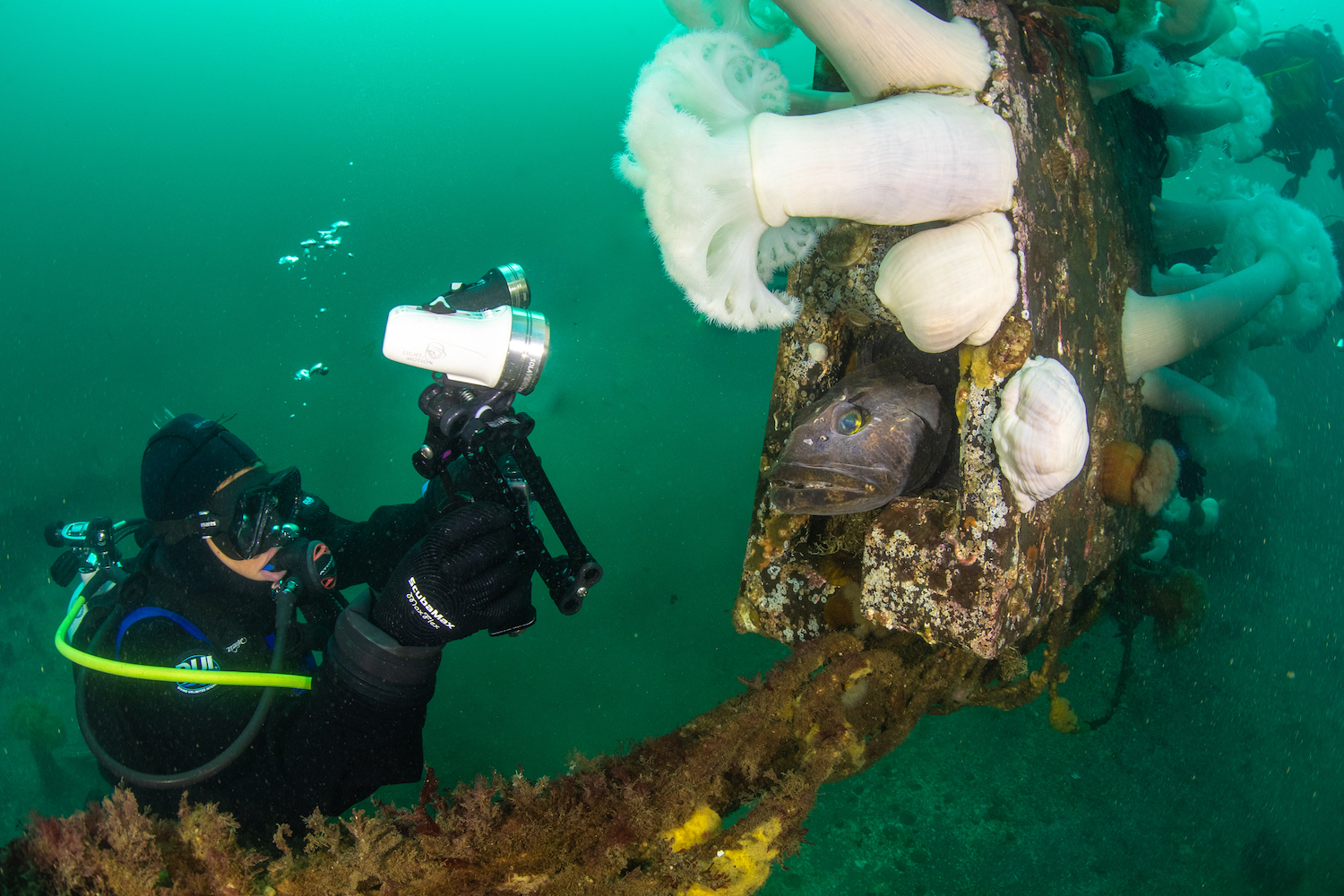 "Scuba diving has changed the way I see the ocean. It definitely gives you a different perspective that you could not get without scuba diving or freediving. I know many people who would like to have that perspective but don't dive, and that is what interests me most about filmmaking and filming in general. I very much enjoy that process and would like to keep doing it in the future."
Rosemary Ponnekanti, Nicolo's Mom
"I'm really glad Nicolo had the opportunity to learn to dive. He has wanted to be a marine biologist since he was 3 and loves the water. But more importantly, I am glad he can share the wonder of the underwater world with his video productions. He adds his voice to what we know about it and makes us all want to help protect it."
Elizabeth Zajaczkowski, 18, Divemaster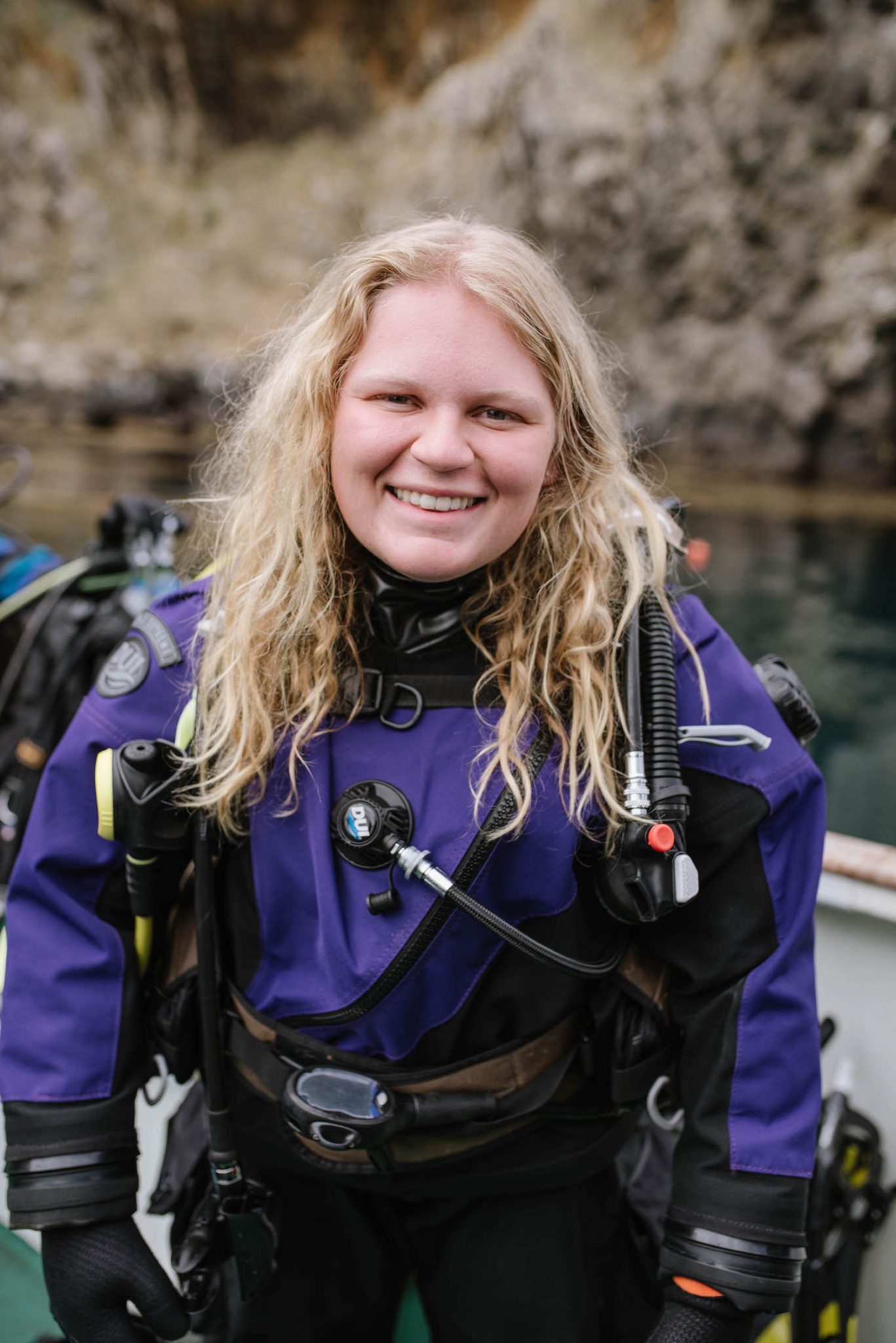 "I love promoting diving because scuba diving changed my life, and I wish for others to have the same experience as me! I also love using the stories I have from diving along with the photos and videos I take to show people the beauty and importance of the ocean. I hope to inspire more people to dive and learn about the ocean as well as act for its protection."
Cameron Budnick, 20, Divemaster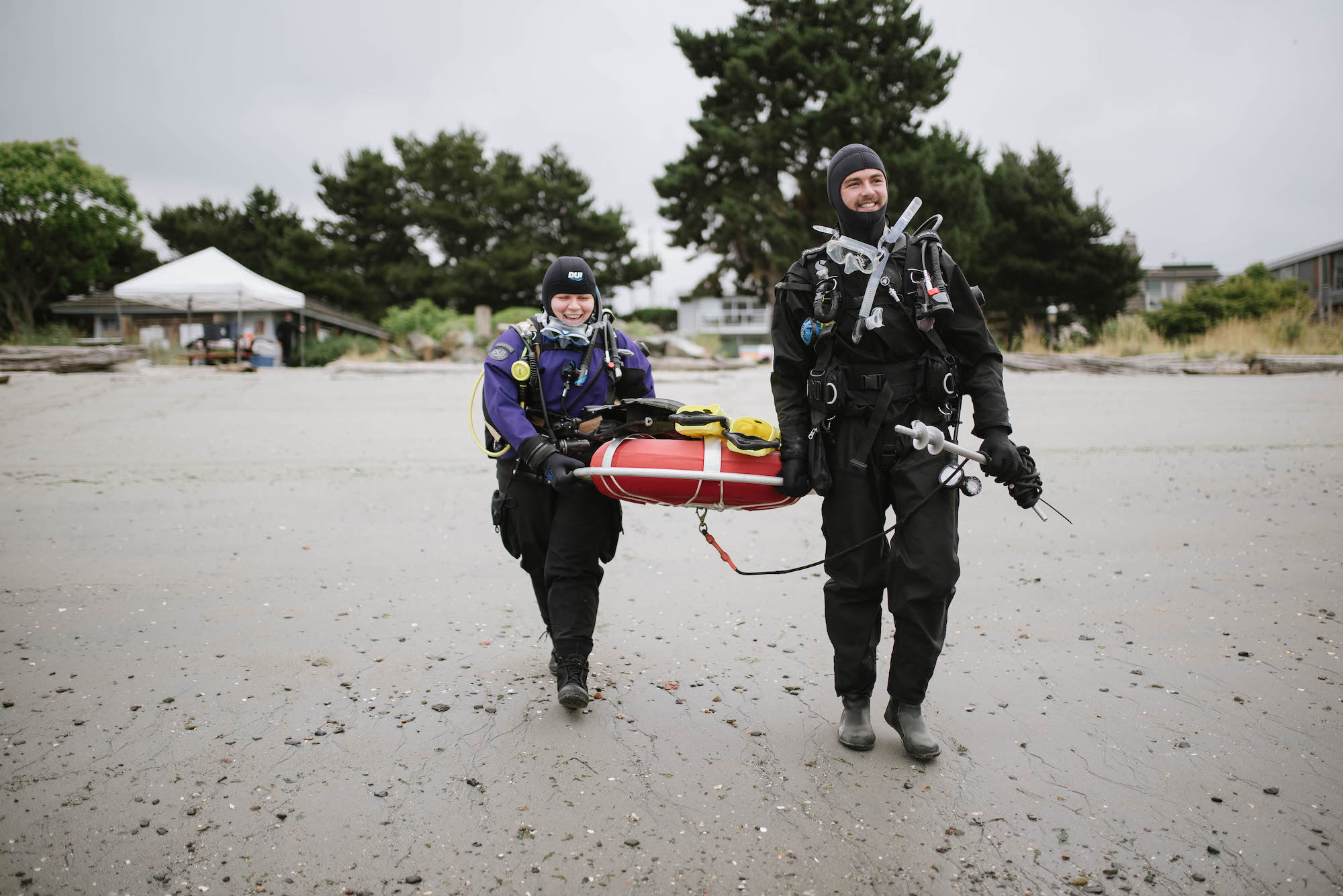 "There is so much to learn about the ocean.  With every dive I make, I will absolutely learn or see something new that I don't completely understand.  Being able to do something and go somewhere that never fails to show you something new and interesting is one of the absolute best things in life, and I would love to share that with as many people as possible!"
Elise Foot Puchalski, 13, Advanced Diver
"As a PADI Ambassadiver, I could encourage people who are curious about the ocean to learn how to dive because I was in the same place as them and I love to share about my diving experiences. I am very passionate about diving and taking care of the ocean, and as a young female, I could inspire other young people and females to join diving too."
Kirsten Foot, Elise's Mom
"Our first dives together after getting certified were unforgettable for me. What a joy to explore the underwater world with my daughter! We hovered close to a rocky ledge watching crabs skitter by at eye level (20 feet down), found nests of fish eggs, and an octopus. I am looking forward to many more dives with her."
Kai Widmer, 15, Rescue Diver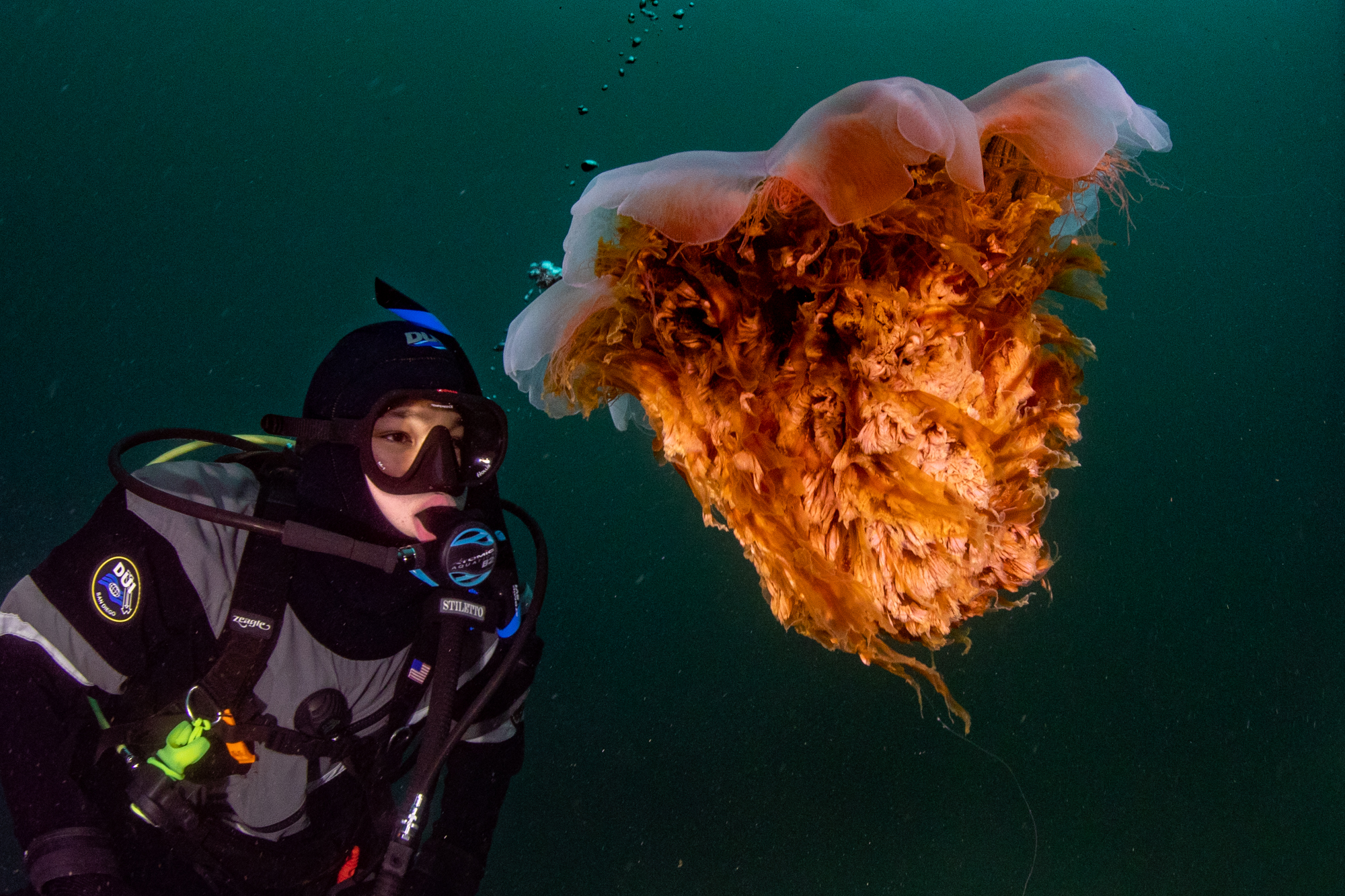 "Scuba diving has impacted my life greatly. I wouldn't have even known that Tonga and other countries Annie shared with me existed. I also didn't care about the pollution in our waters and now am always thinking of solutions for ocean health. Since I am becoming a rescue diver, I have thought about joining the Navy, but that seems a little too hardcore. I want to work at Terry's dive shop, Underwater Sports, as soon as I'm old enough. Scuba diving has opened many doorways for me, and I am excited to see which one I get pulled into."
Santiago Ramirez, 11, Adventure Diver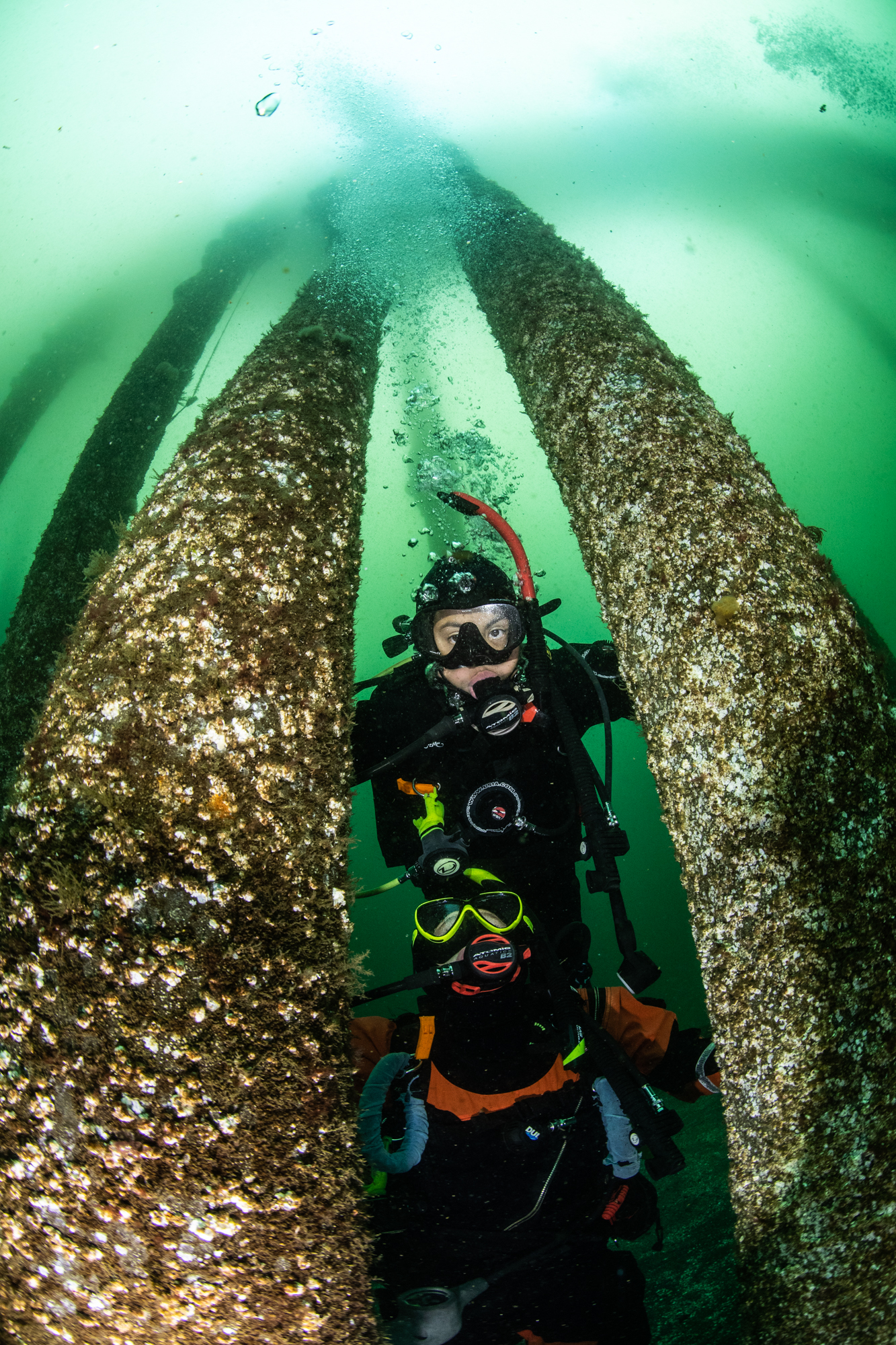 "I'm stronger because of scuba diving. I've learned patience and to cool down and to not get excited at everything. It makes me think of what a cool job that you could have if you are a scuba diver. Annie taught us to stop, think, breathe slowly, and act. I do this in my life outside of scuba too."
Lana Ramirez, Santiago's Mom
"I think it's an unbelievable opportunity that he has been able to learn to dive at a young age. He has been faced with tasks that are difficult to master and has had to face these frustrations head-on in order to complete his certification, as well as continue to learn how to dive."
Tasha Lee, 15, Advanced Diver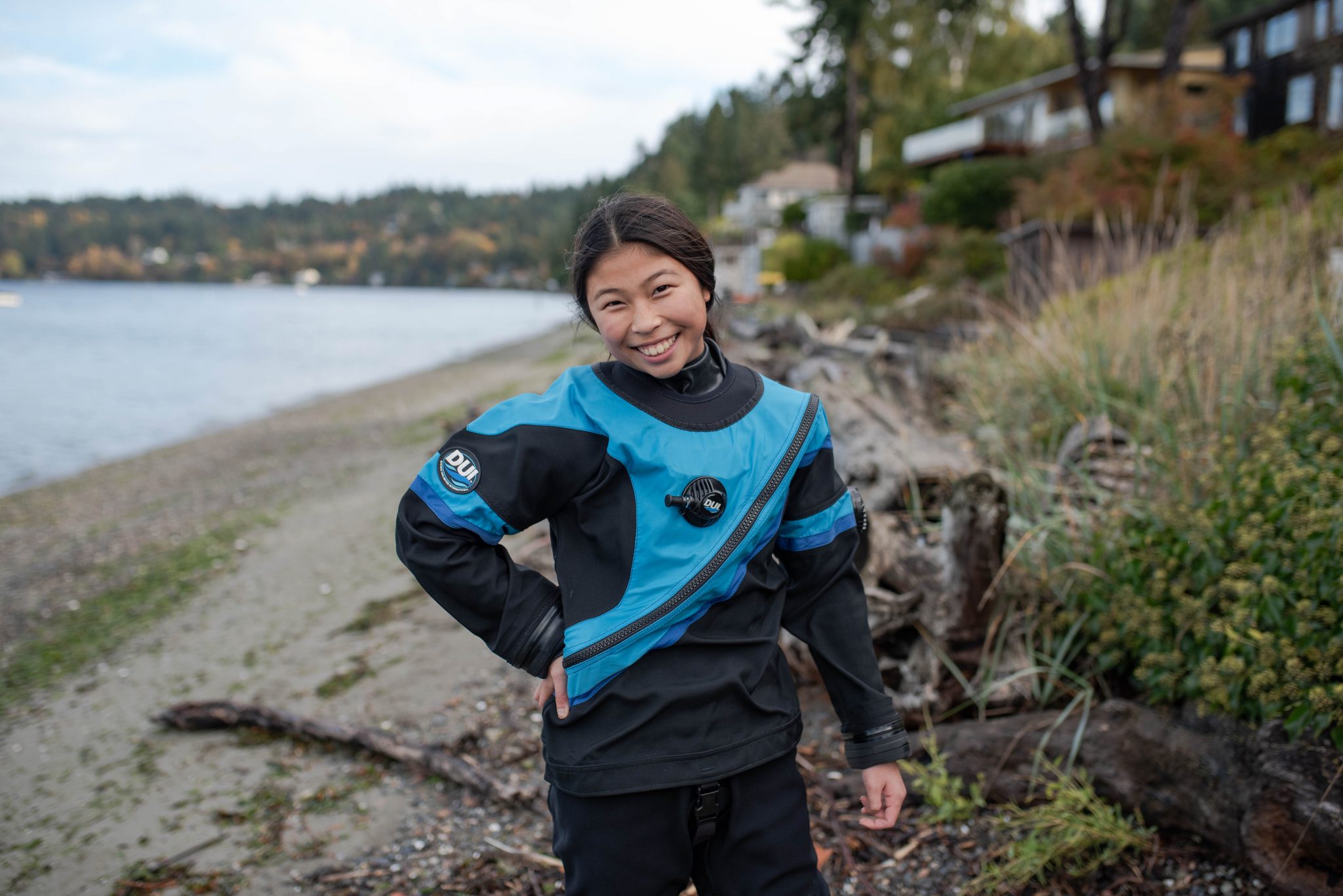 "I've completed  dives, and I try to get in the water at least two times a month all year long (in addition to our summer dive team expeditions). My PADI diving experience has influenced my life tremendously for the short amount of time I have been involved in it, so I can't wait to see where it will take me in the future. Personally, I think I am too young to know exactly what I want to do in the future; but currently, I like the idea of being a marine biologist."
Brennen Lee, 17, Rescue Diver in Training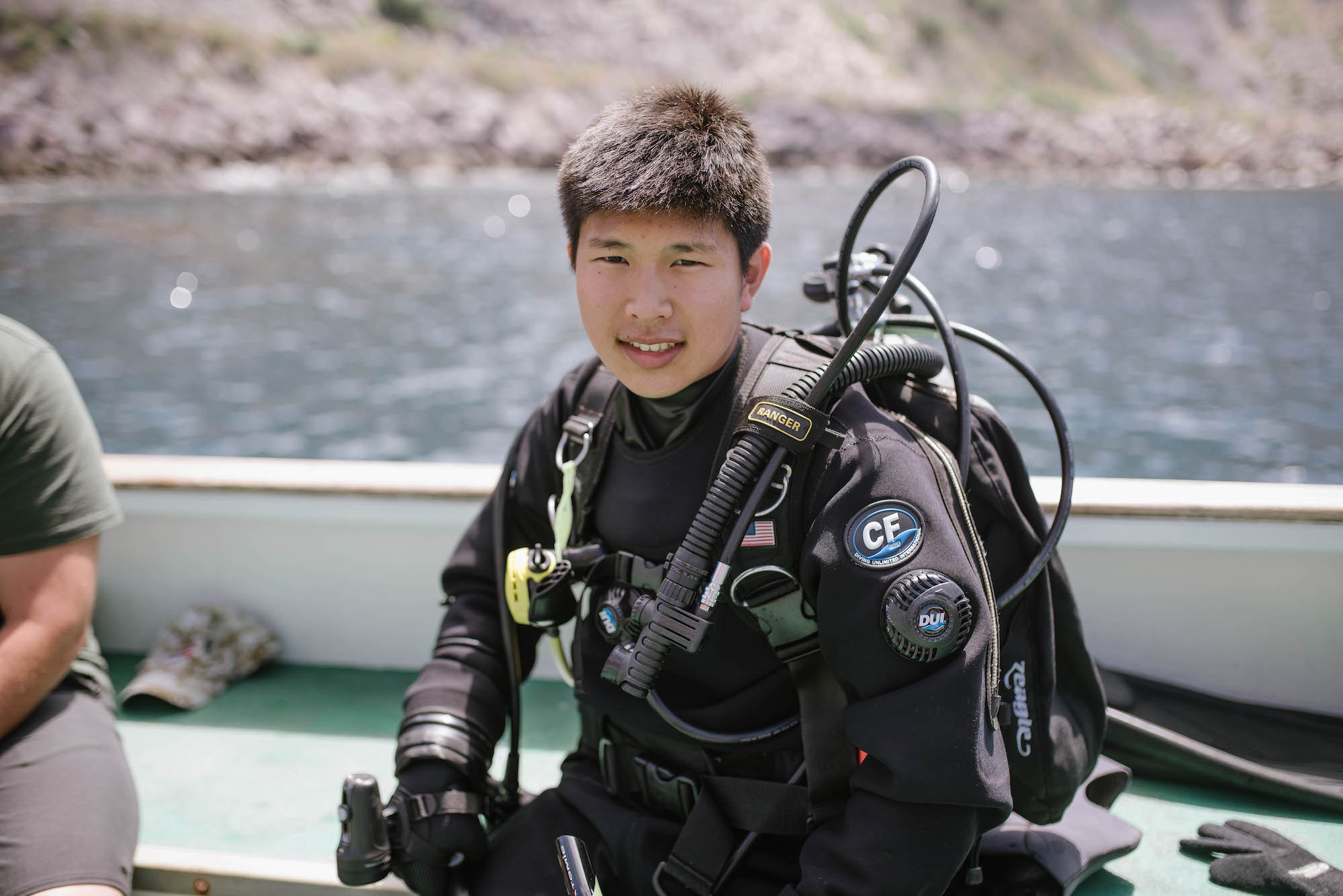 "My diving experience has given me a new perspective for the underwater world as I have never viewed it the same way since my first dive. It truly is amazing, and it's a lot less threatening then I had always imagined."
Mason Tobey, 15, Advanced Diver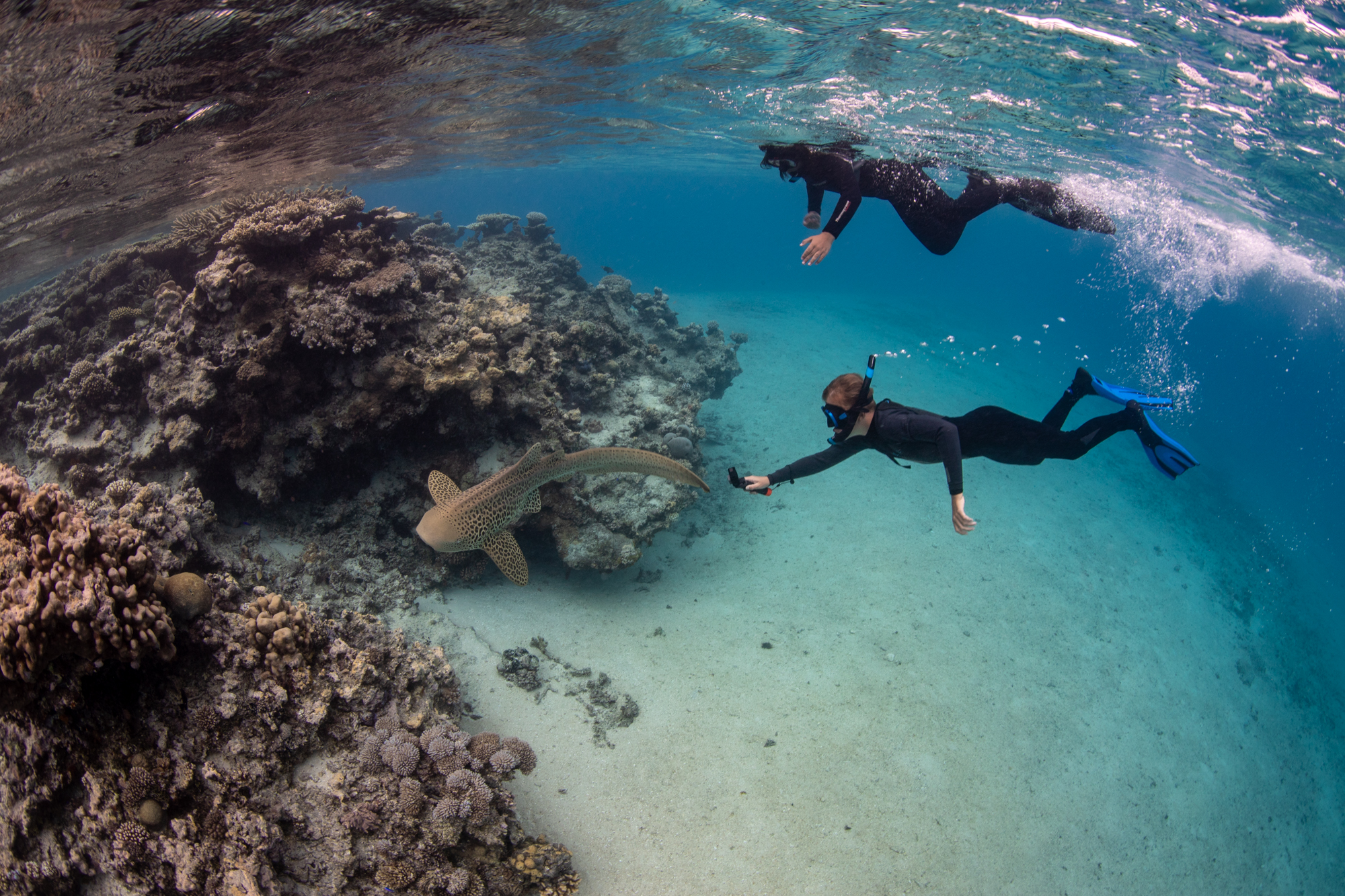 "Almost two years ago I learned PADI open water and dry suit diving in Edmonds, Washington, and then went to Tonga in August to swim with humpback whales. We had a stop in Fiji as well. I went by myself, NO parents or family, just myself and some other teens I hardly knew from Annie's team. We are all now friends, and that trip changed my life."
Jalayne Boni and Chris Tobey, Mason's Parents
"As parents of a teenager, we are constantly trying to understand what goes on inside the mind of our son, who, just a few years earlier, felt comfortable sharing anything with us. Knowing that the transition to adulthood is changing his perception of who he is as a person each day/week/month he experiences new people, places and social cues, we are continually trying to provide him with the opportunities that will help him grow into a confident, conscientious, and caring person."
Tommy Gandee IV, 12, Rescue Diver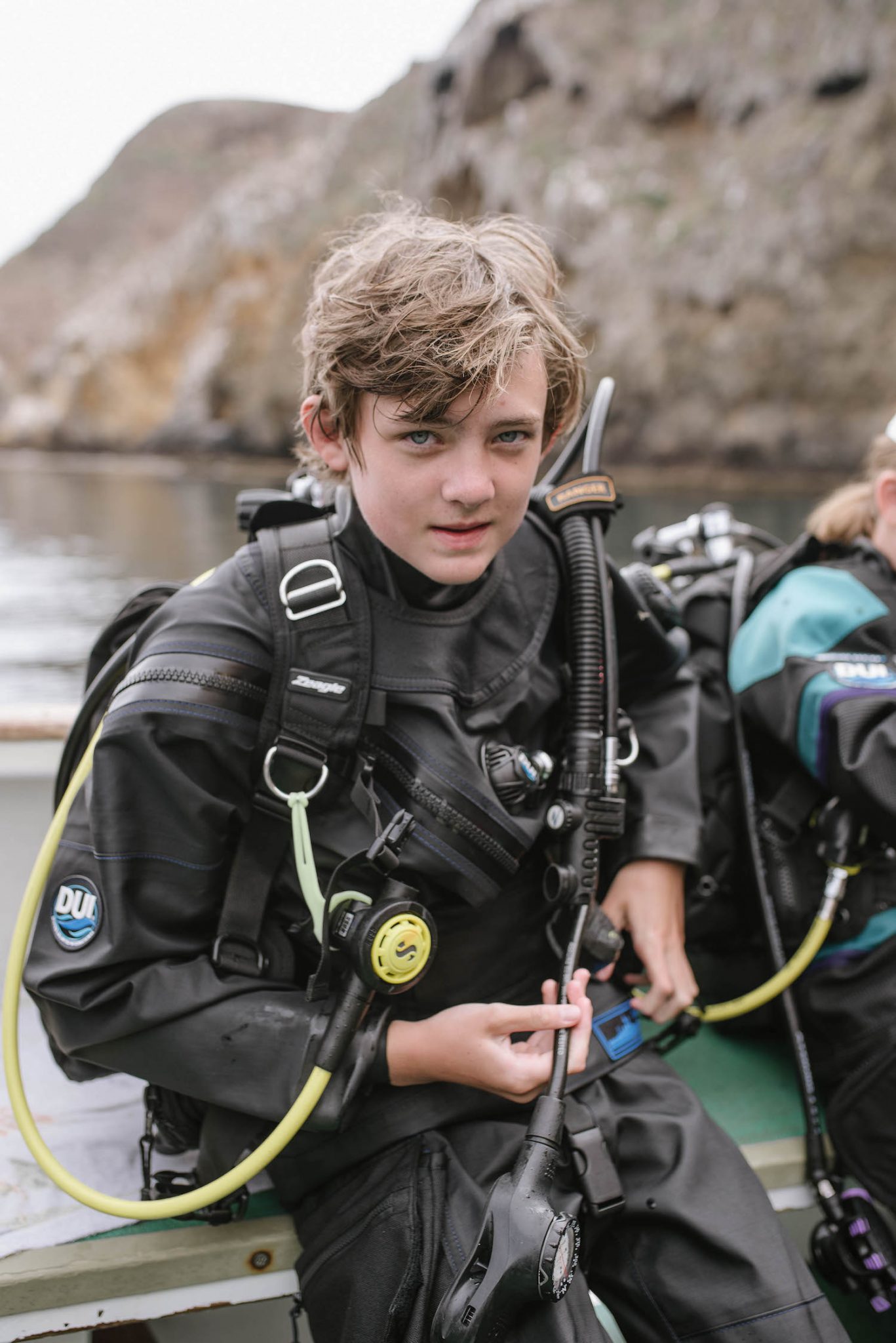 "What most interests me in promoting scuba is that it's good to be an underwater explorer. Scuba builds strength and skills while exploring the ocean and being in nature. I have had so many fun experiences diving that I wouldn't have had if I didn't become a diver.  Exploring and navigating the ocean, I would enjoy a career that involved diving. I am hoping that as an Ambassadiver, my diving will inspire other kids to try scuba."
Tyler McMaster, 13, Dry Suit Diver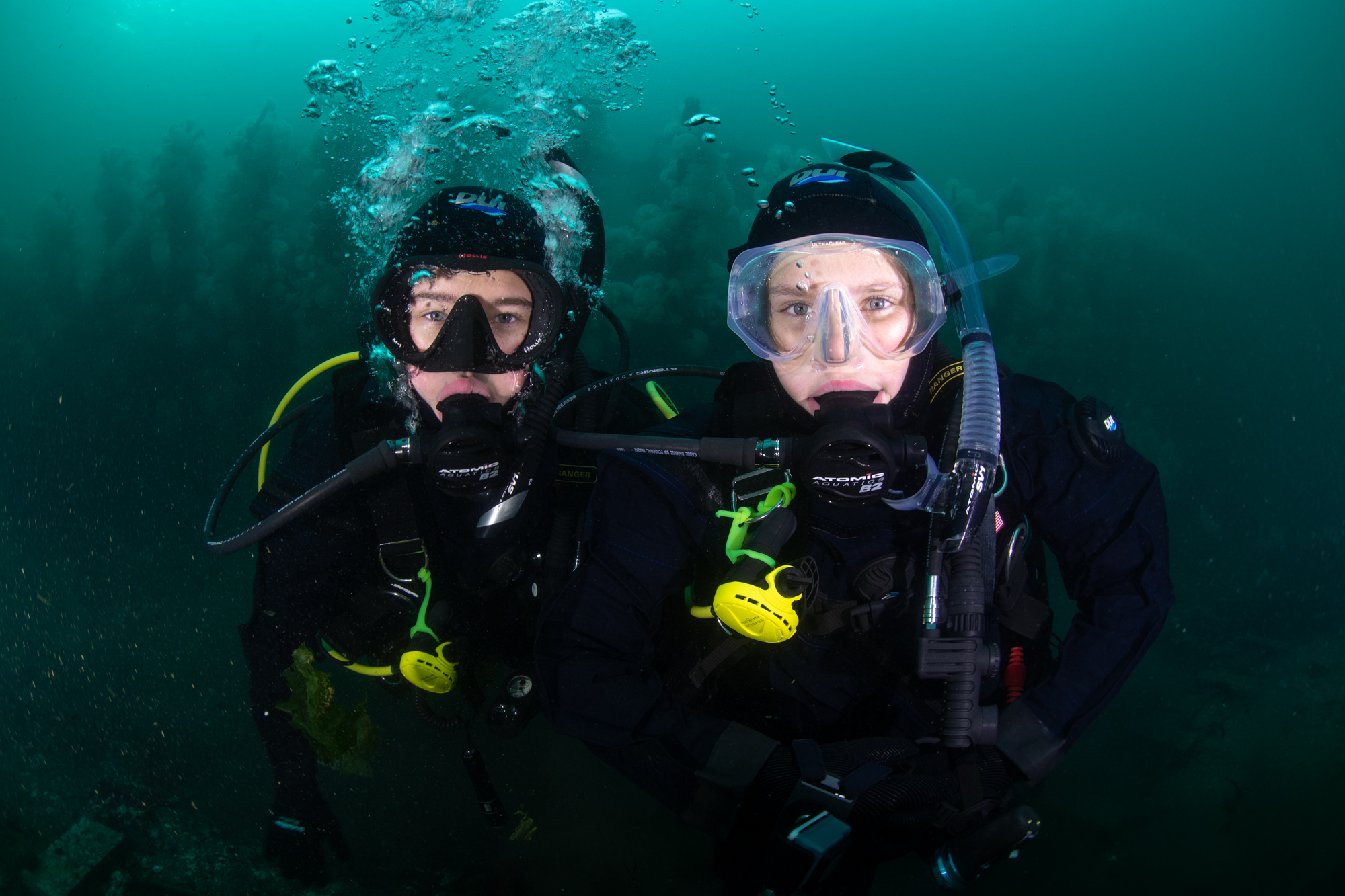 "I think that sharing my experience can inspire others, and telling them how fun it is to be weightless will make them want to do it too. I got my dad and brother into diving. We own all our own equipment and enjoy exploring our world underwater together."
Dylan McMaster, 15, Dry Suit Diver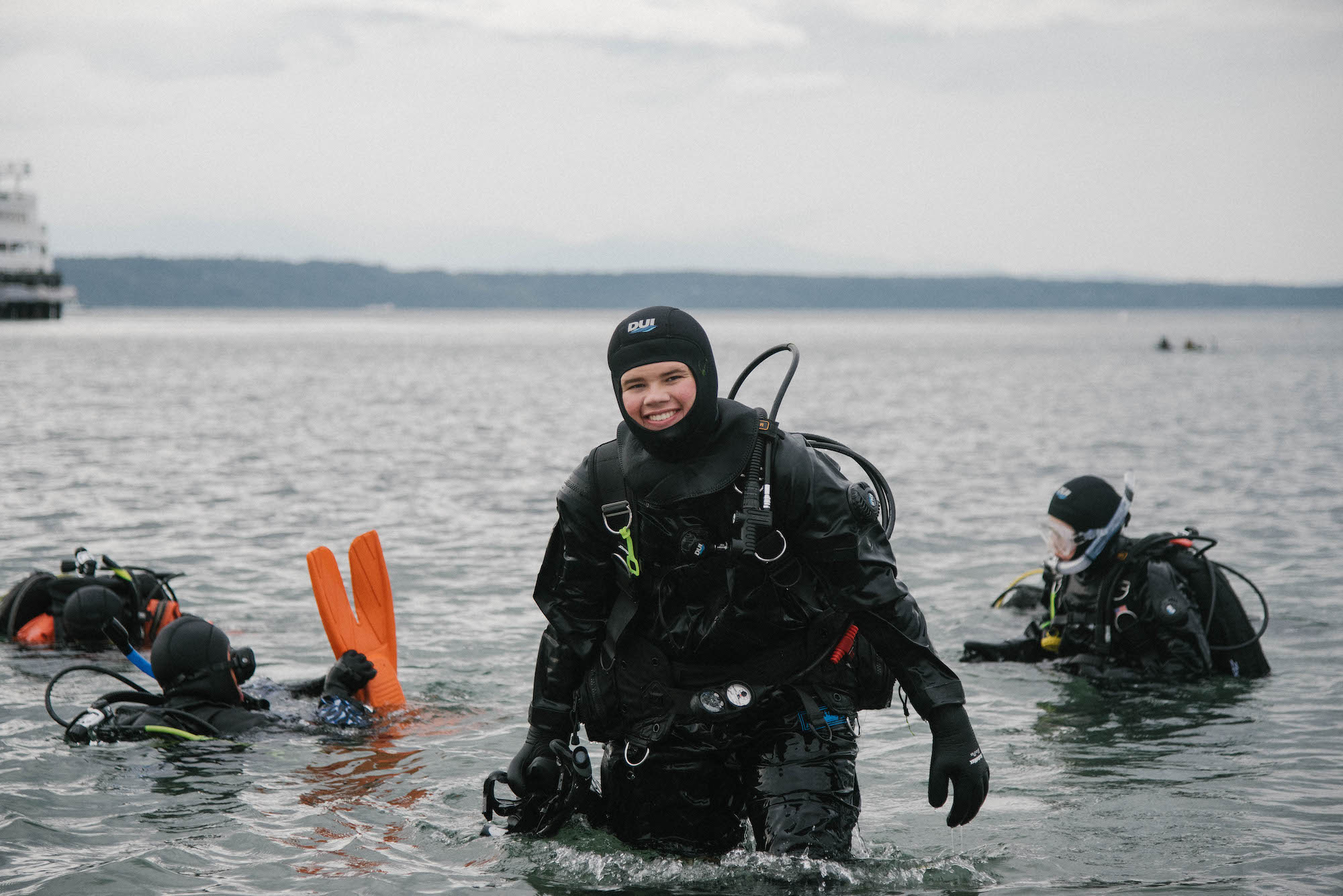 "It's really fun seeing all the fish and creatures when I scuba dive, and I really want others to be able to experience it too. My favorite animals are sea lemons and other nudibranchs. I learned with one of my best friends and now some of our other friends are also part of the team. It's really great when we get to dive together."
Shannn McMaster, Tyler and Dylan's Scuba Mom
"Learning to dive has been incredible for our family. Both boys have learned to be more responsible and self sufficient along with increasing their ability to work as a team. They've gained valuable leadership skills and sharing their experiences diving has made them more proficient at public speaking. I had no idea that signing them up to learn to dive would be such a life changing experience but I'm so thankful to see their love of the ocean grow each and every time they slip beneath the surface."
Abbey Dias, 22, Divemaster in training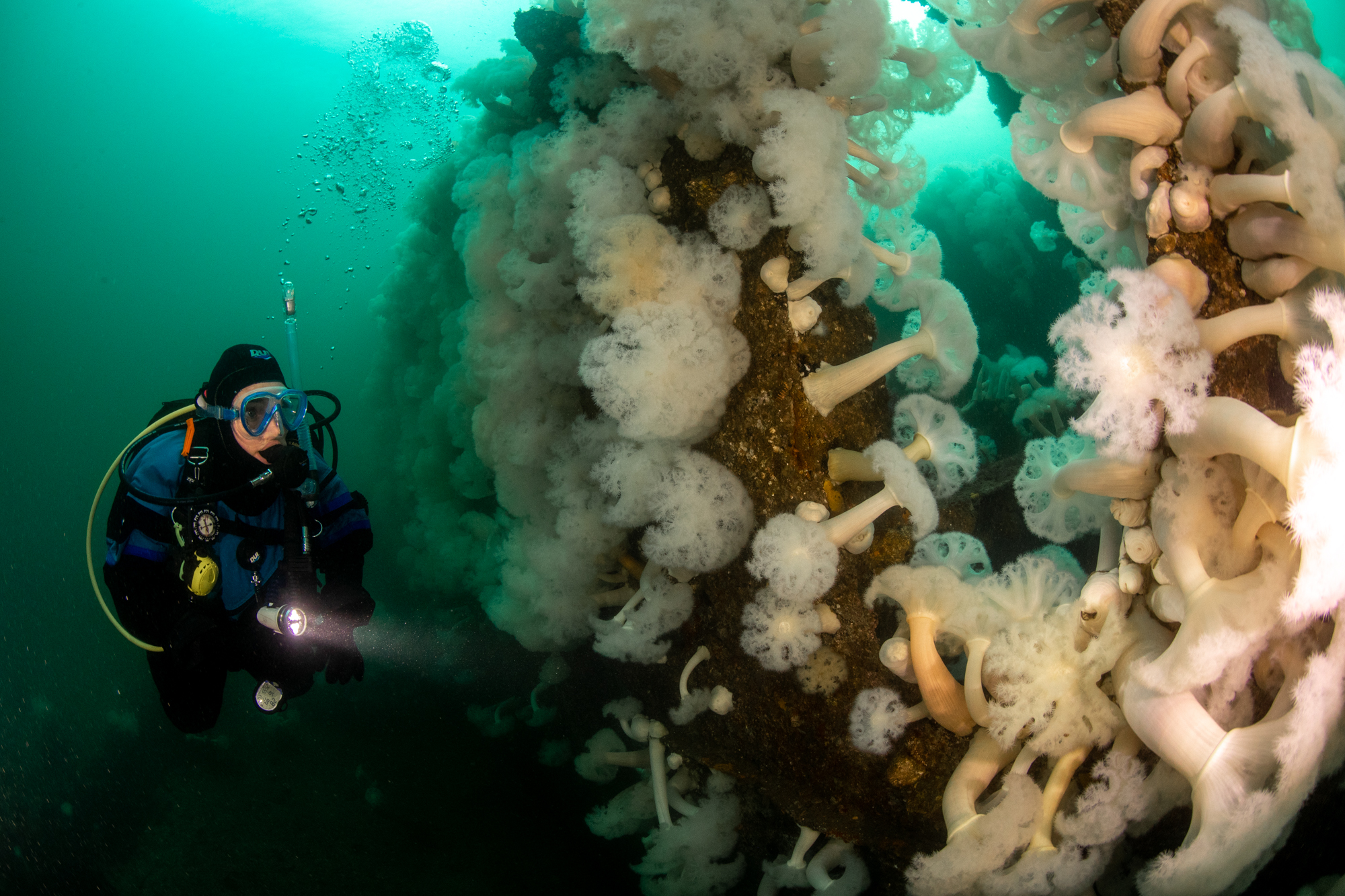 "Scuba diving has allowed me the opportunity to connect with the ocean and the world in a way, unlike anything else I've ever done. The feeling of defying all odds of human nature to take your first breath underwater is inexplicable. Seeing the beautiful colors that make up a coral reef are experiences many people can hardly imagine — until it happens to you!"
Alex Peijs, 13, Advanced Diver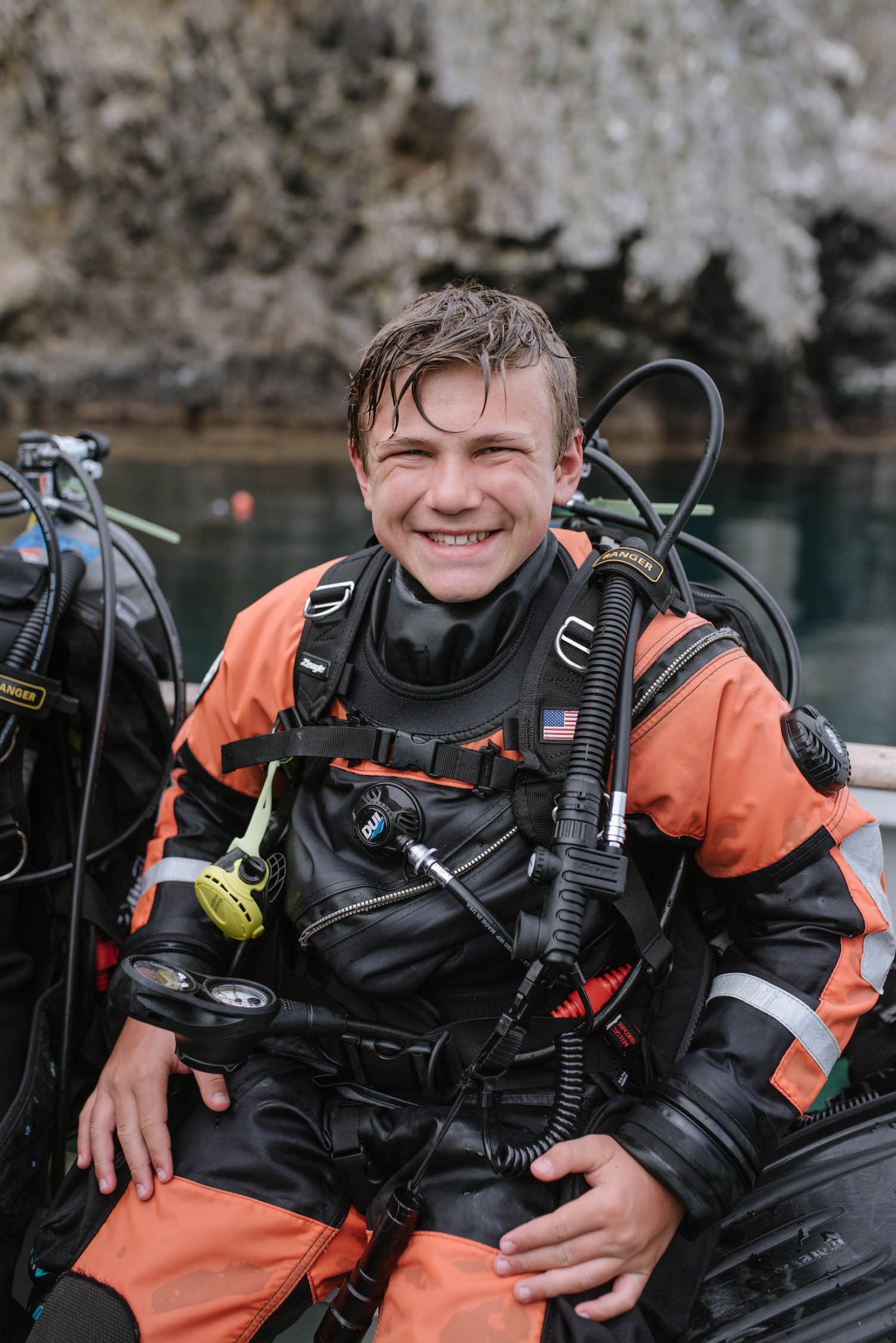 "From my experiences and just sharing to anyone I talk to that diving and being underwater is my "Happy Place" – recently at school my teacher was doing one of her open water diving modules, and it was loud enough that I could hear the video… I smiled at her and asked her what module she was on and knew she was becoming a scuba diver. It connected us. Yep, that's it, my scuba family is growing, and I know I can influence many others with my stories."
Izze Peijs, 15, Advanced Diver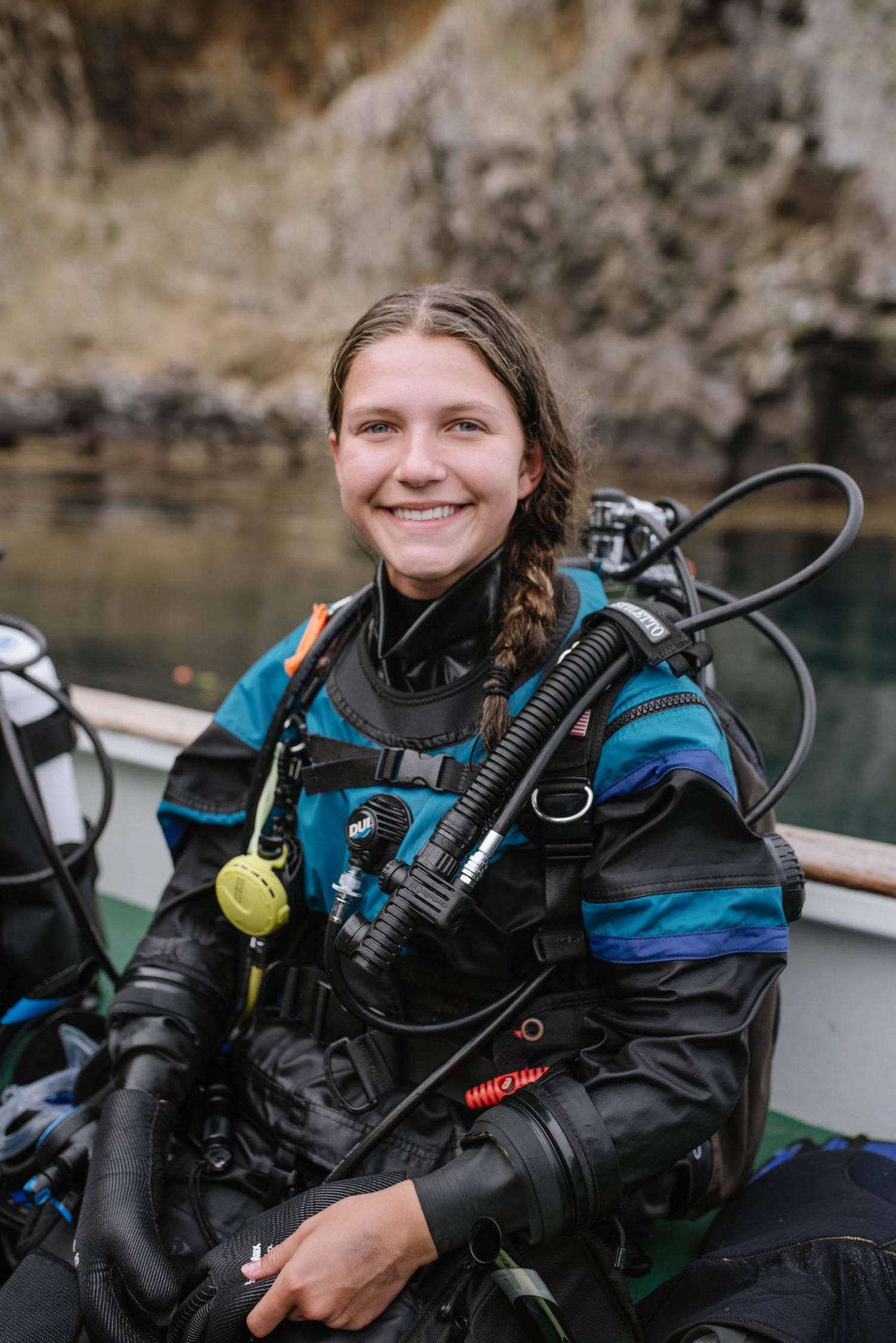 "Sharing my experience with my friends and basketball teammates opens up a door for them to walk through and act on for our ocean! I missed a practice, and it was a really good excuse to say, "I was learning to scuba dive," and then the conversation and easy promotion of our ocean and the sport of scuba diving begins. I can't wait to get to the ocean."
Michele Peijs, Alex and Izze's Mom
"My kids lives have changed because of scuba diving in many ways. I'm amazed at their confidence in being true to themselves and encouraging that passion for doing anything small or big that contributes to saving our oceans. They have a grown by pursuing something outside their comfort zone. Experiencing trust, respect, responsibility on a multitude of levels."
Alinea Topacio 13, Advanced Diver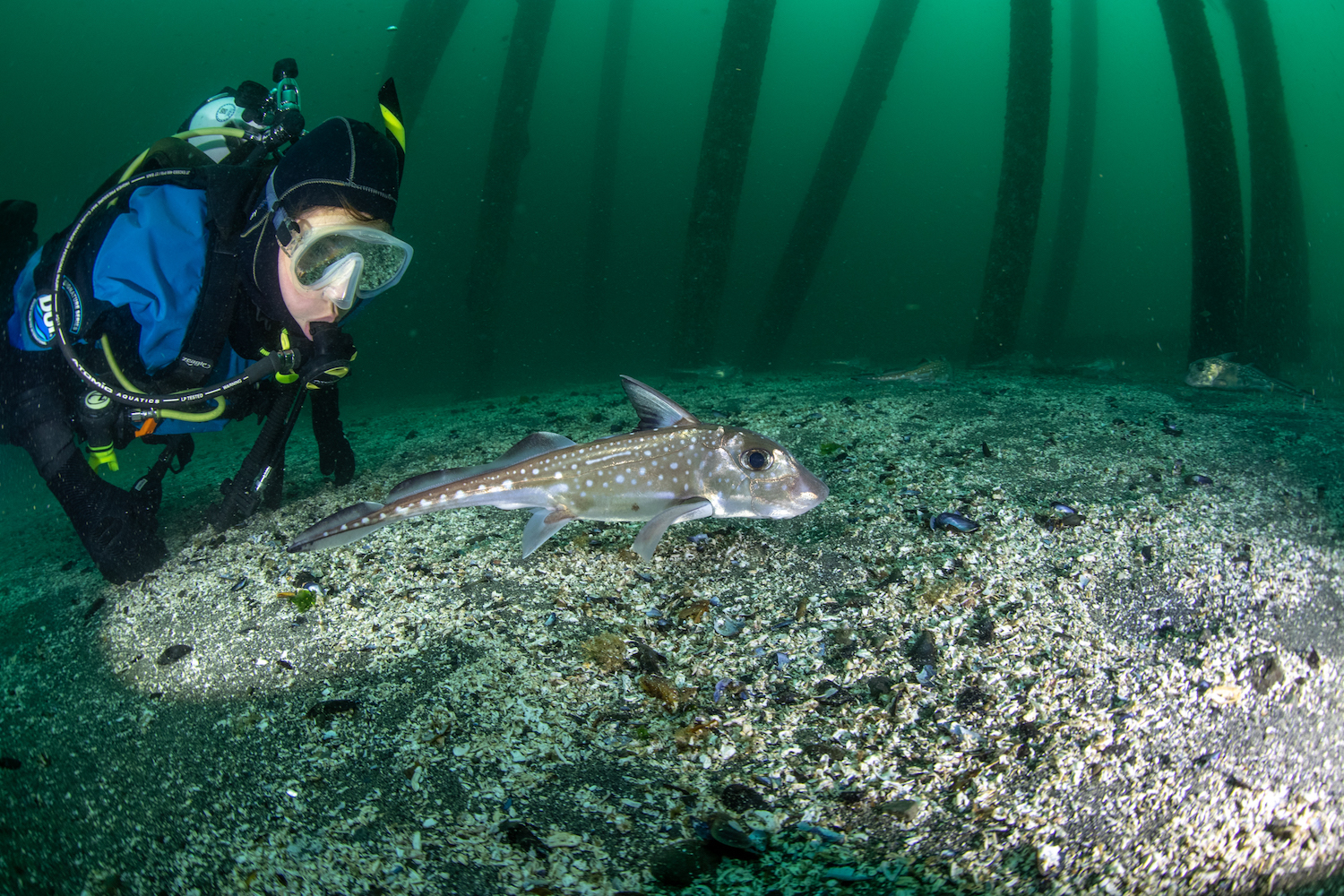 "Last year, when I was twelve, my Mom found Ocean Annie and scuba diving!  After becoming a certified scuba diver, diving has turned my life upside down in the best way possible. I have changed my future for it. I have changed which high school I am going to and which college. I have even changed my plans for my future career."
Carrie Topacio, Alinea's Mom
"As a parent of a child who scuba dives, it is exciting and scary at the same time. But Alinea has the greatest instructor who has worked with her and the team to be responsible stewards of the ocean. I have seen my daughter's love for the sea become a passion to help educate and protect. It is amazing to watch your child get up willingly on a Saturday at 6:00 a.m. in the dead of winter with snow falling to go scuba diving here in the PNW. These kids are learning more than scuba diving. They are learning dedication, strength, and character."
Daniel Dembowy, 13, Rescue Diver
"I love the camaraderie and sharing diving stories with my dive team. One of my best moments with the dive team was diving in Mukilteo with schools of ratfish and excellent visibility. I think discovering the marine life underwater and sharing it with my buddies or hearing their stories is very exciting."
Szymon Dembowy, Daniel's Dad Assistant Instructor
"He did become more responsible through diving. While his initial experience in the middle of winter was not encouraging, he persevered and became certified at the age of 10 in Puget Sound in a drysuit. It definitely built up his confidence. I also noticed he became much more respectful towards the environment through exposure to various topics Annie carefully picks and exposes the kids to."
Raechel Romero, Divemaster, Photographer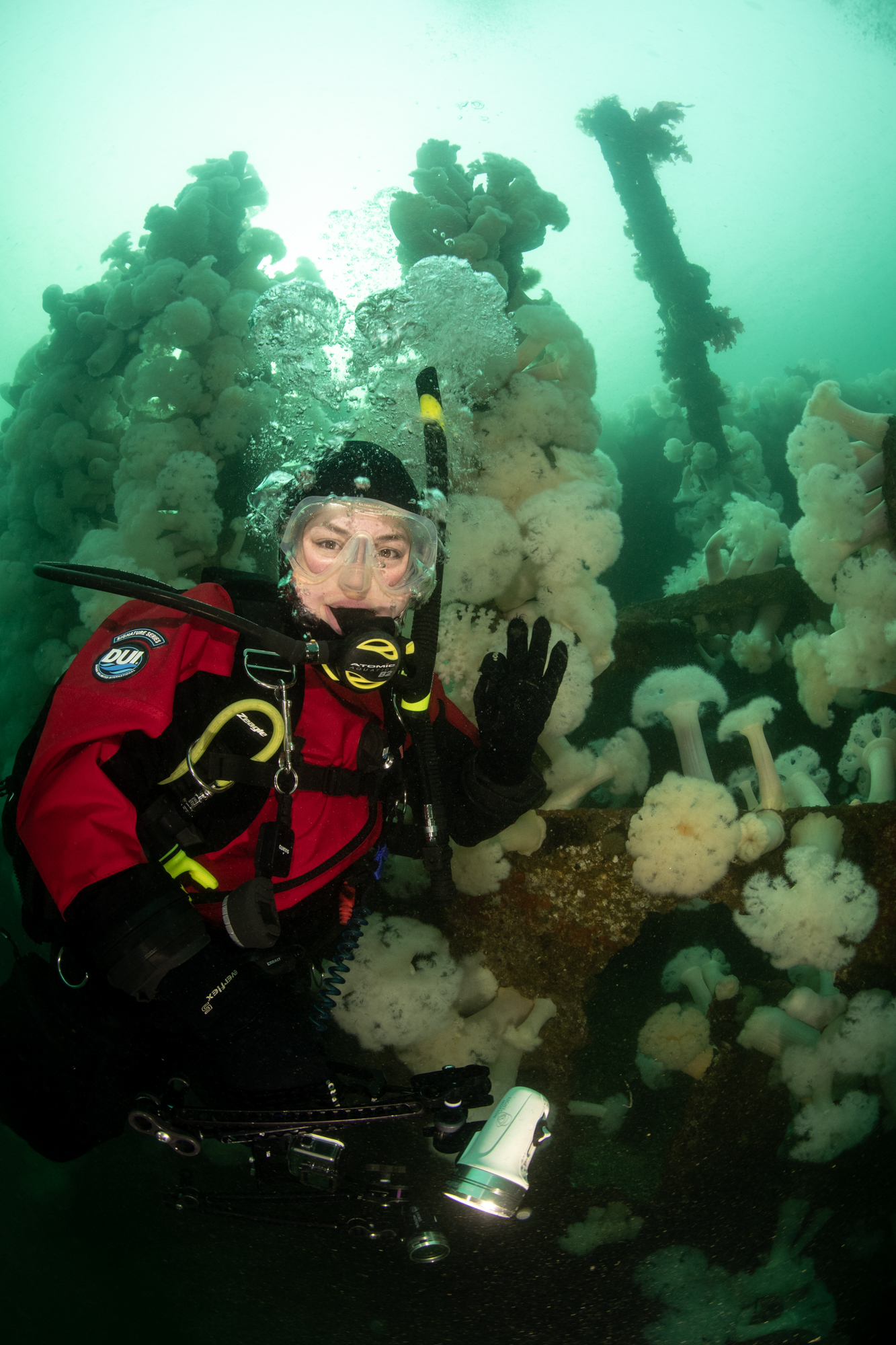 "I try to dive as much as I can, but I mainly dive with Annie and her team. I really enjoy diving with teenagers because they share the same level of excitement in finding new things as I do. I plan to one day become a PADI instructor and to keep teaching the younger generations the fun of scuba diving, as well as combining my love of photography and scuba."
Eliza Street, 13, Advanced Diver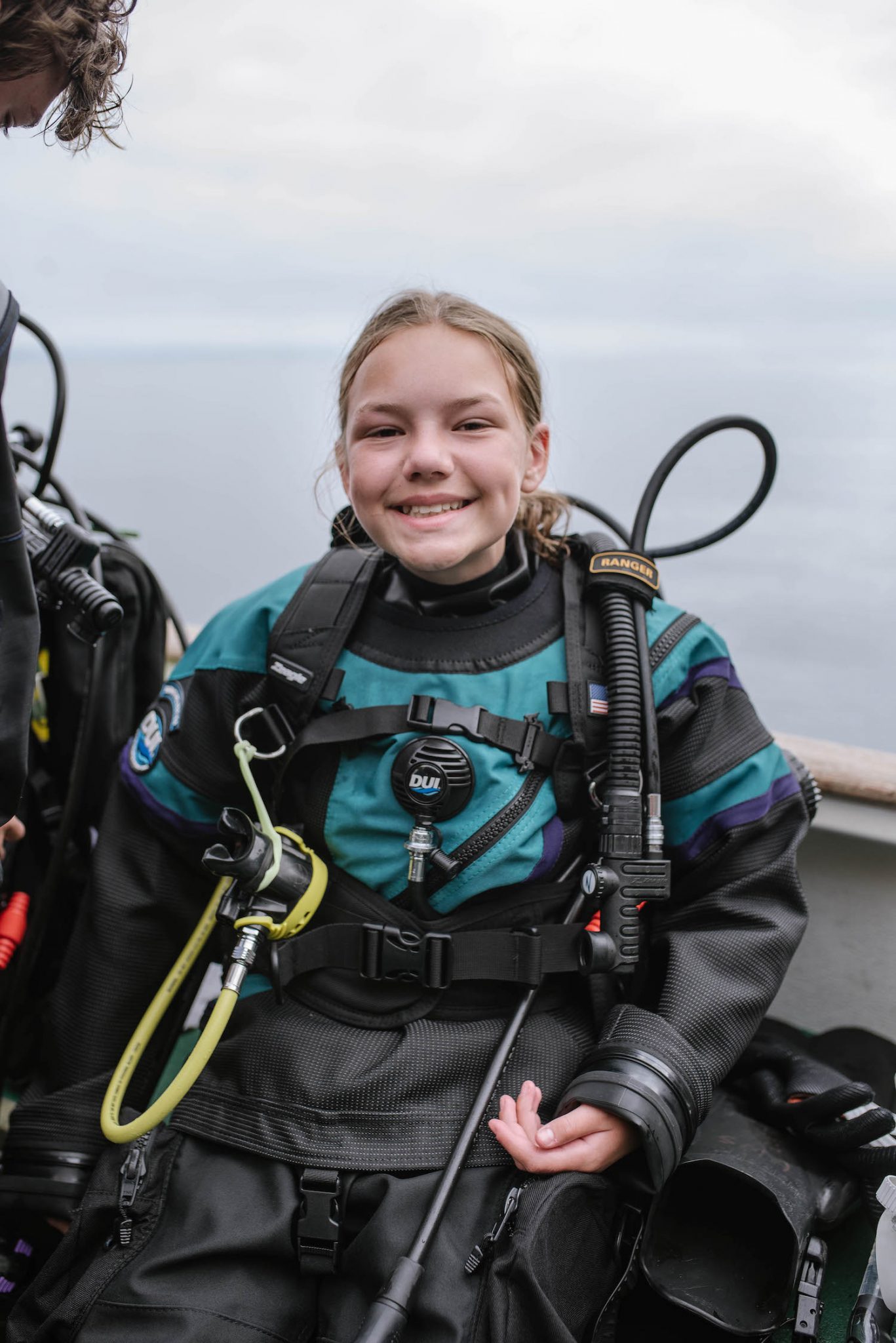 "My experience has confirmed that I want to be a marine biologist. Sometimes I dive once a week because Annie is really great about making sure we get in the water. I earned my advanced diver with Annie, so we dive at least once a month and sometimes twice a month."
Jamie Street, Eliza's Mom
"I think what Eliza is doing is amazing! And, so adventurous. I'm grateful that she has chosen an activity she can do for the rest of her life. Diving will allow her to experience so much of the world while also being an ambassador for the ocean."
Kai Malloch, 11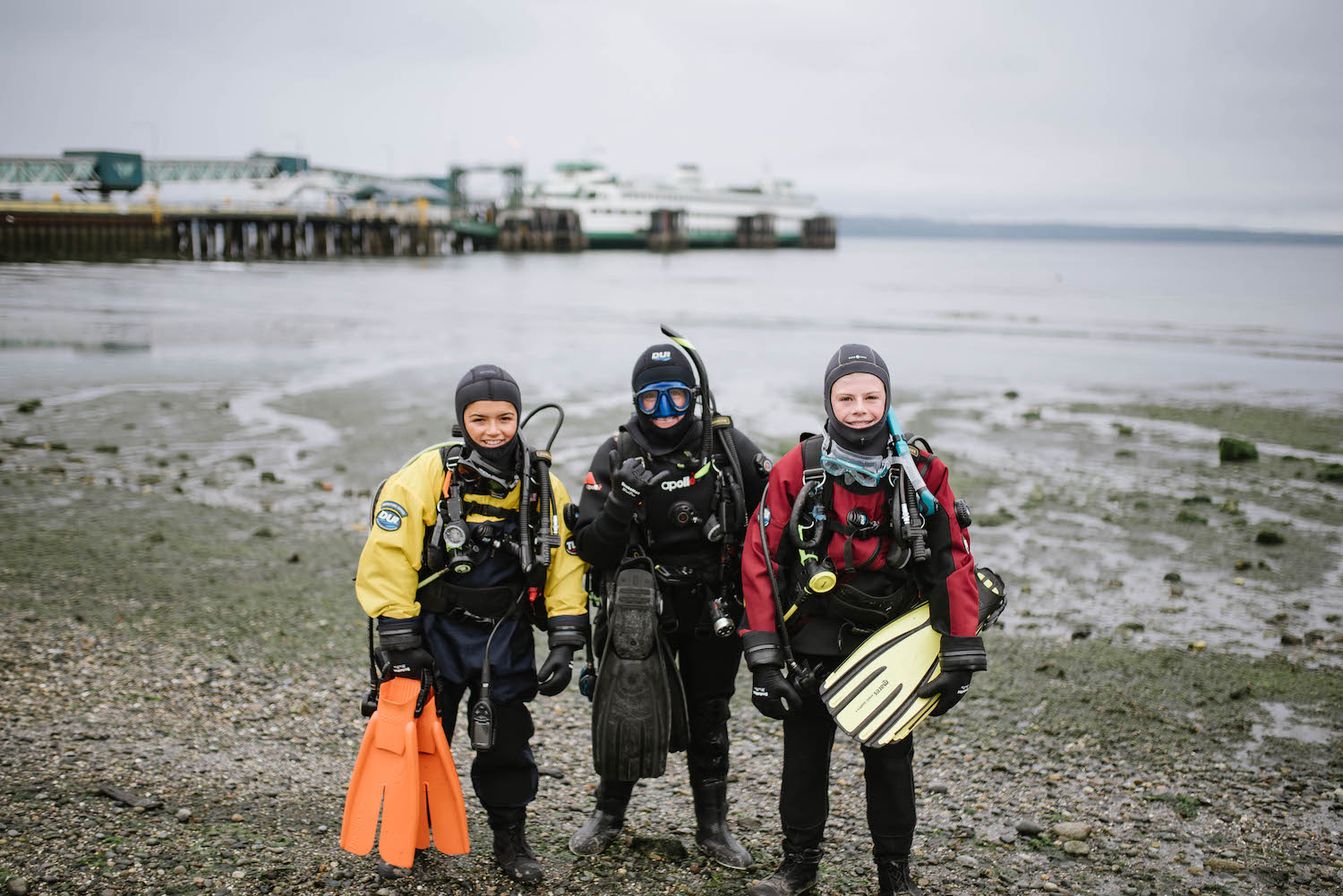 "Once I tuned 10, I begged my parents to put me in scuba classes. So, we reached out to Annie and signed up for her classes and scuba diving camp. I met her when I was 4 years old at a dive show. When I am older, I would like to be a professional baseball player or a professional scuba diver."
Shannon Malloch, Kai's Mother
"Becoming a scuba diver was practically a lifelong dream for Kai. As a parent, seeing your child set and accomplish a goal is amazingly rewarding. Kai is thrilled to further explore, learn, and help protect our ocean.  When Kai was 3 ½ he said, "What should we do to help conserve Puget Sound?" It's going to be rewarding watching Kai scuba dive for fun and watching him educate others to help protect the environment and the ocean."
Bennett Hess, 12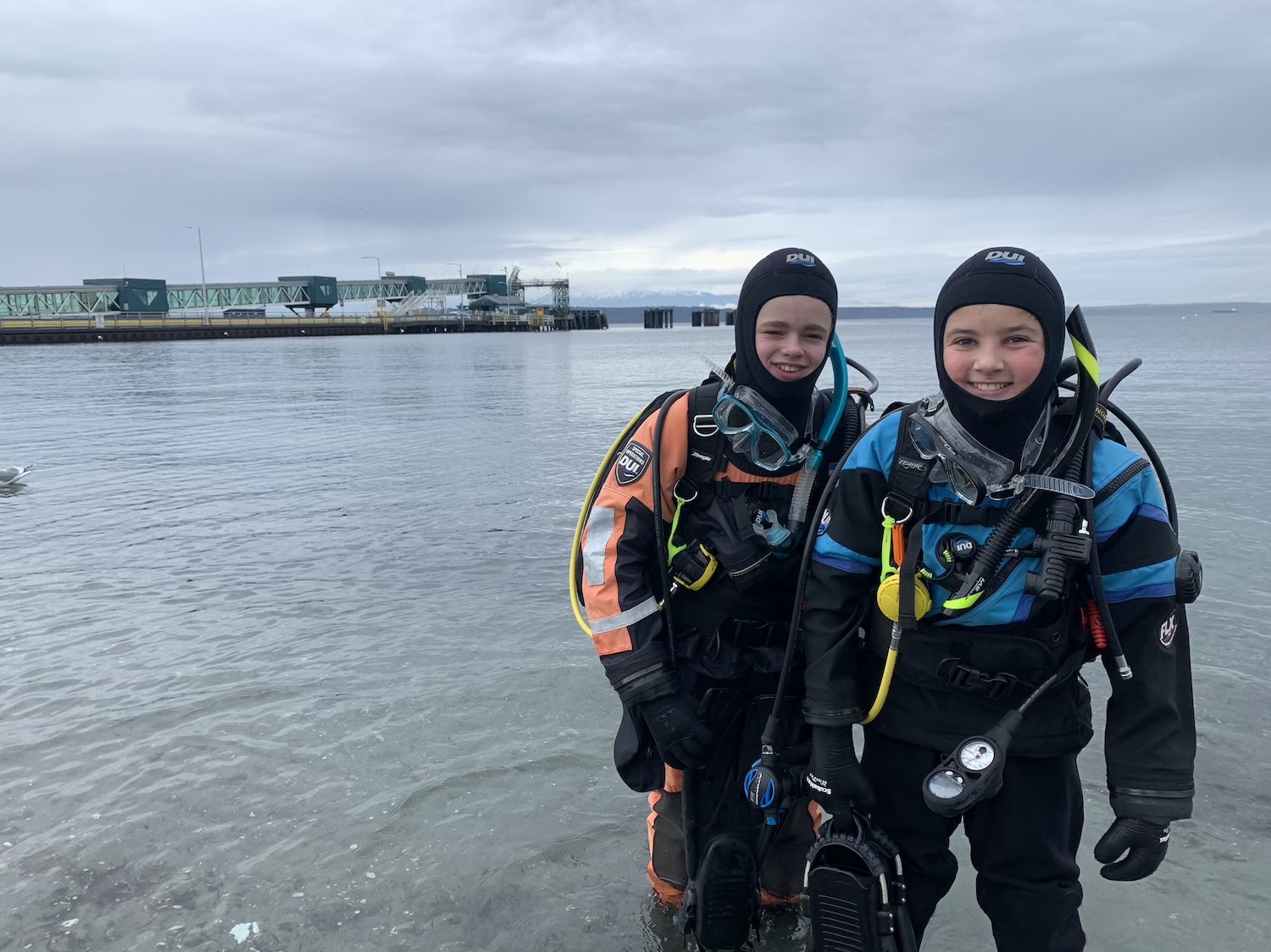 "I love the opportunity to be both an ocean steward and to explore the underwater world. I also love the opportunity to learn breath control and the level of responsibility it takes to become certified as a kid."
Bennett's Mother
"I think the experience has boosted my son's self- confidence that he can do difficult things well. I love hearing him talk about what he has learned. It is something we will share in years to come, adding immeasurably to our vacations and family adventures and fostering a sense of community."
Evan Feld, 10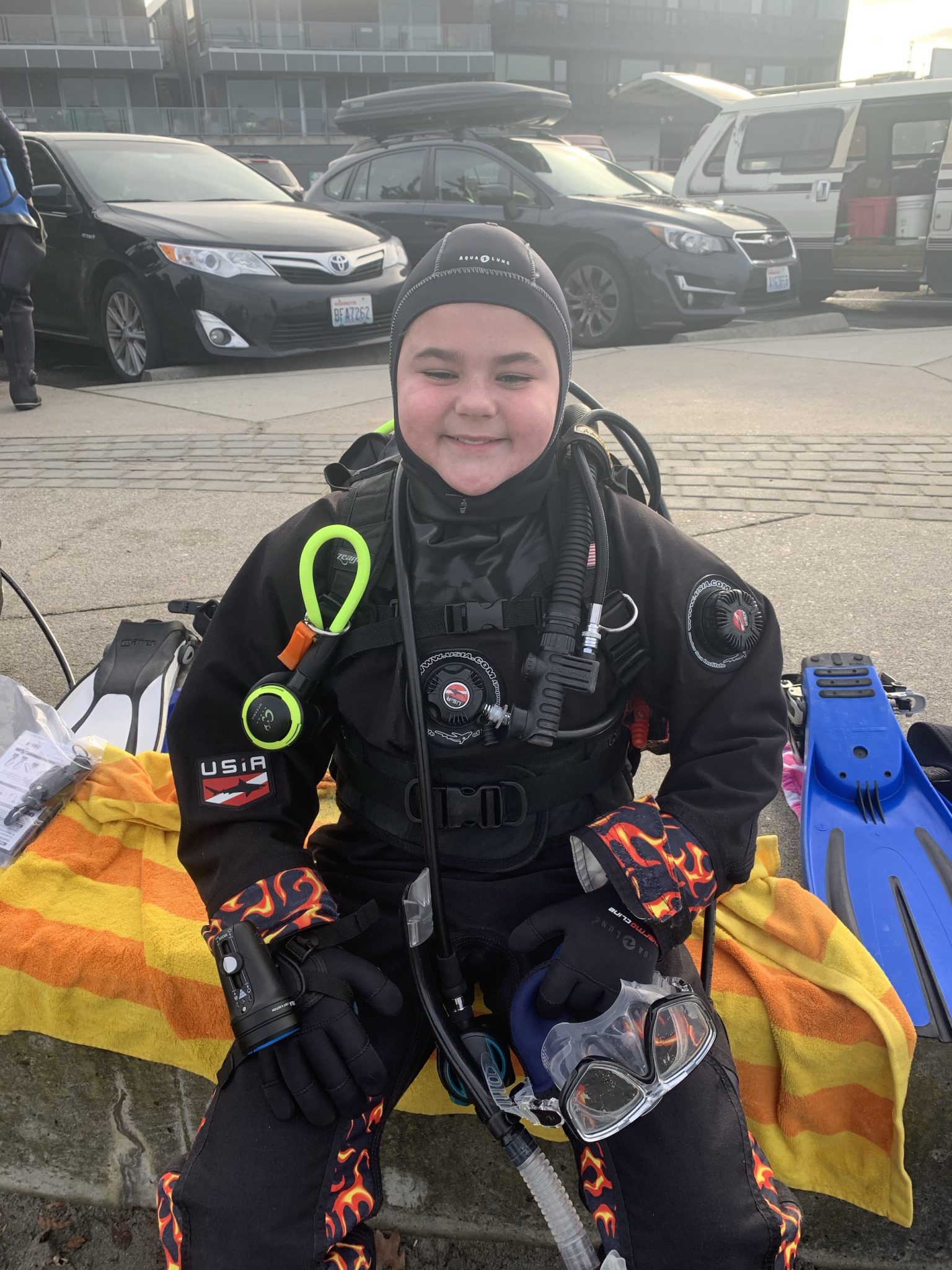 "I started asking about being a diver when I was a little kid. My diving experience has shown me that if I work really hard I can do really hard things. I am very proud of myself . When I grow up I definitely want to be a diver but I'm not sure what kind because they all seem interesting. Maybe a wreck diver because I'm interested in sunken ships, but also maybe a rescue diver so I can help people."
Lisa Feld, Evan's Mother
"Scuba means so much to me personally because I have seen my son grow in ways I didn't think possible. Watching him light up when he talks about his experiences underwater makes my heart full. Seeing him bond with Annie and other members of the dive team has been so good for his self-esteem. It's amazing to see the passion he has for this sport and I am so excited for all of the goals he has set for himself through scuba."
Kalil Alobaidi, 18
"I started diving when I was 13 so I have 5 years of underwater experience under my belt. Scuba diving has definitely encouraged me to live a more sustainable lifestyle. After seeing the beauties of the ocean I have taken more initiative in educating myself about the things that affect our environment in a negative way. Whether it's single use plastic alternatives or advocating in town hall, scuba diving has definitely motivated me to become a bigger advocate for the environment."
Hannah Barnett, 14, Advanced Diver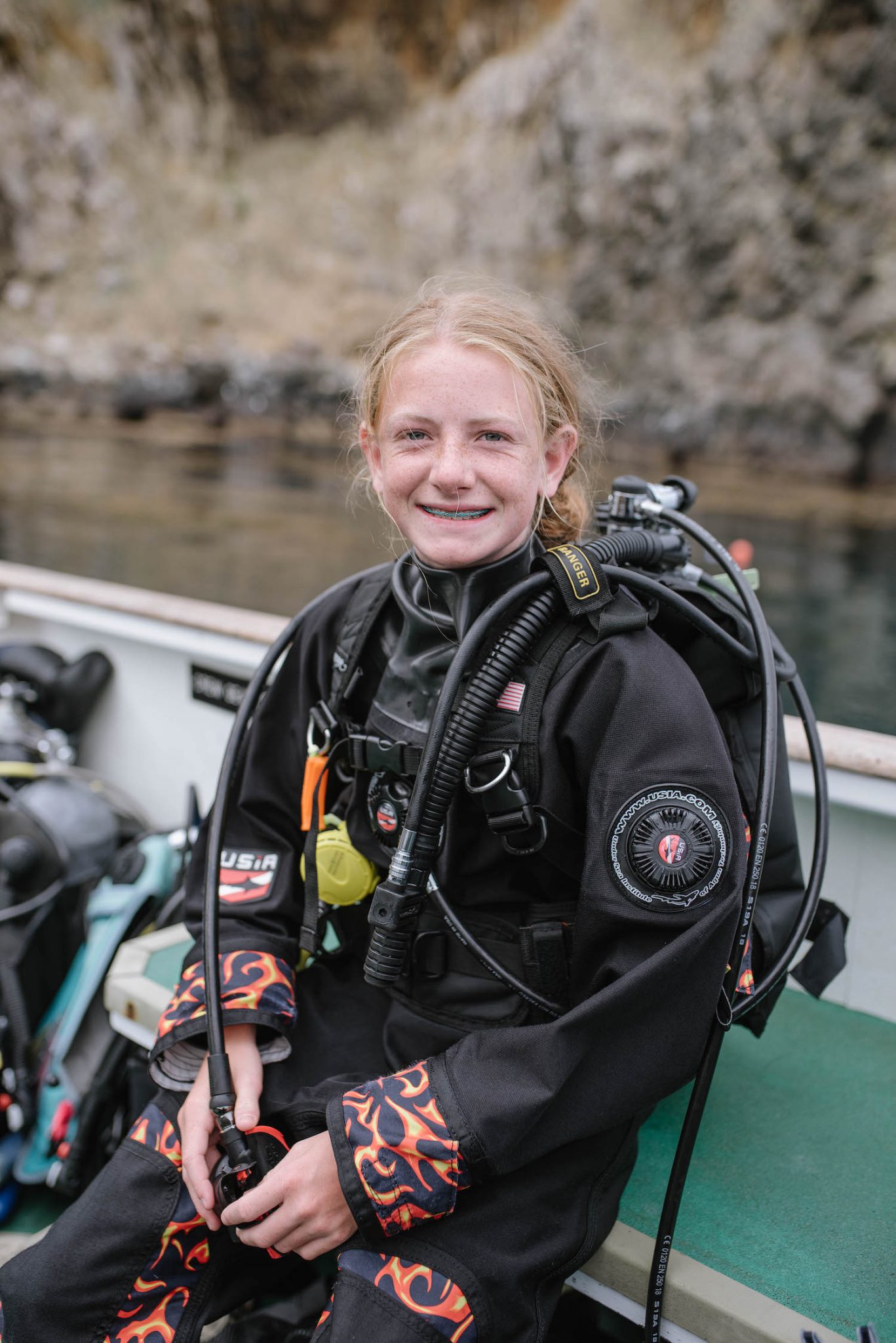 "As a freshmen at Shorewood high school I have been living in Edmonds since I was two and have a great group of friends that I have known since 2nd grade. I love to be outdoors and active as much as possible, in the summer I like to play tennis. In the winter I ski race, I have been skiing since I was 2 and I love how much fun it is to enjoy something with my friends and family. Last year my friend Jaimie told me that she was now a certified diver, she kept going on and on about how much fun it is and how my friend Izze and I should experience it too. All of our moms later connected and soon they were in touch with Annie Crawley. Soon Izze and I were on our way to becoming certified PADI open water divers and dry suit divers. We were so excited, through the online training and pool sessions we had learned so much and couldn't wait to get in to the real ocean. Our first dive was at Edmonds Underwater Park and my first dive was incredible. I am so glad to be able to be a part of the diving community, and so grateful for the lessons that I have learned along the way."
Asher Wheaton, 12, Dry Suit Diver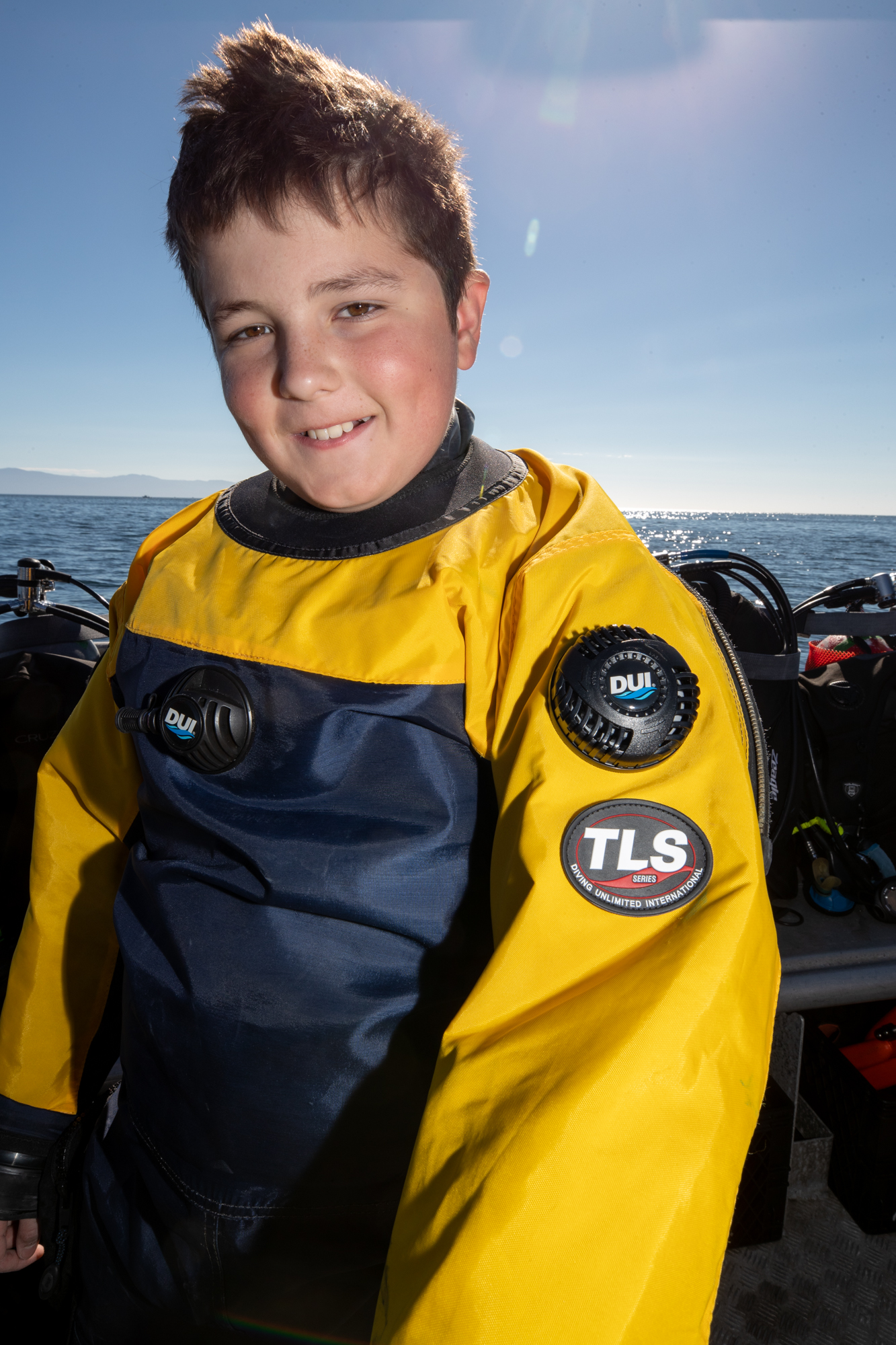 "I met Annie Crawley at Beach Camp when I was 7 and have wanted to scuba dive since I was 3 years old because I knew that my mom was certified and I wanted to learn as soon as I possibly could.  When we found out about Annie's diving program, we signed up right away. So, at 10, I sought out lessons and joined Annie Crawley's team. Now, I am 12 years old and have been on over 20 dives and LOVE to swim. I love to read and play basketball as well."
Monica Wheaton, Tristen and Asher's Mother
"When we found out about Annie Crawley's dive team for kids, we were very excited to join.  Asher loves to swim and really wanted to dive since he was 3 years old. He used to have a plastic wind up diver that he carried around with him everywhere and would pretend that he was diving. I really enjoy giving this opportunity to my kids at such a young age. I think it is important for them to understand the world around them and the impact that we, as humans have on our environment. I have a strong appreciation for Annie's passion for sharing her knowledge of the ocean with the kids and families and for helping the kids to understand what they are seeing and learn about the environment. I am looking forward to many years and many more dives together as a family and hope that the opportunities and ideas that Annie shares with us will have an impact on our kids."
Tristen Wheaton, 14, Dry Suit Diver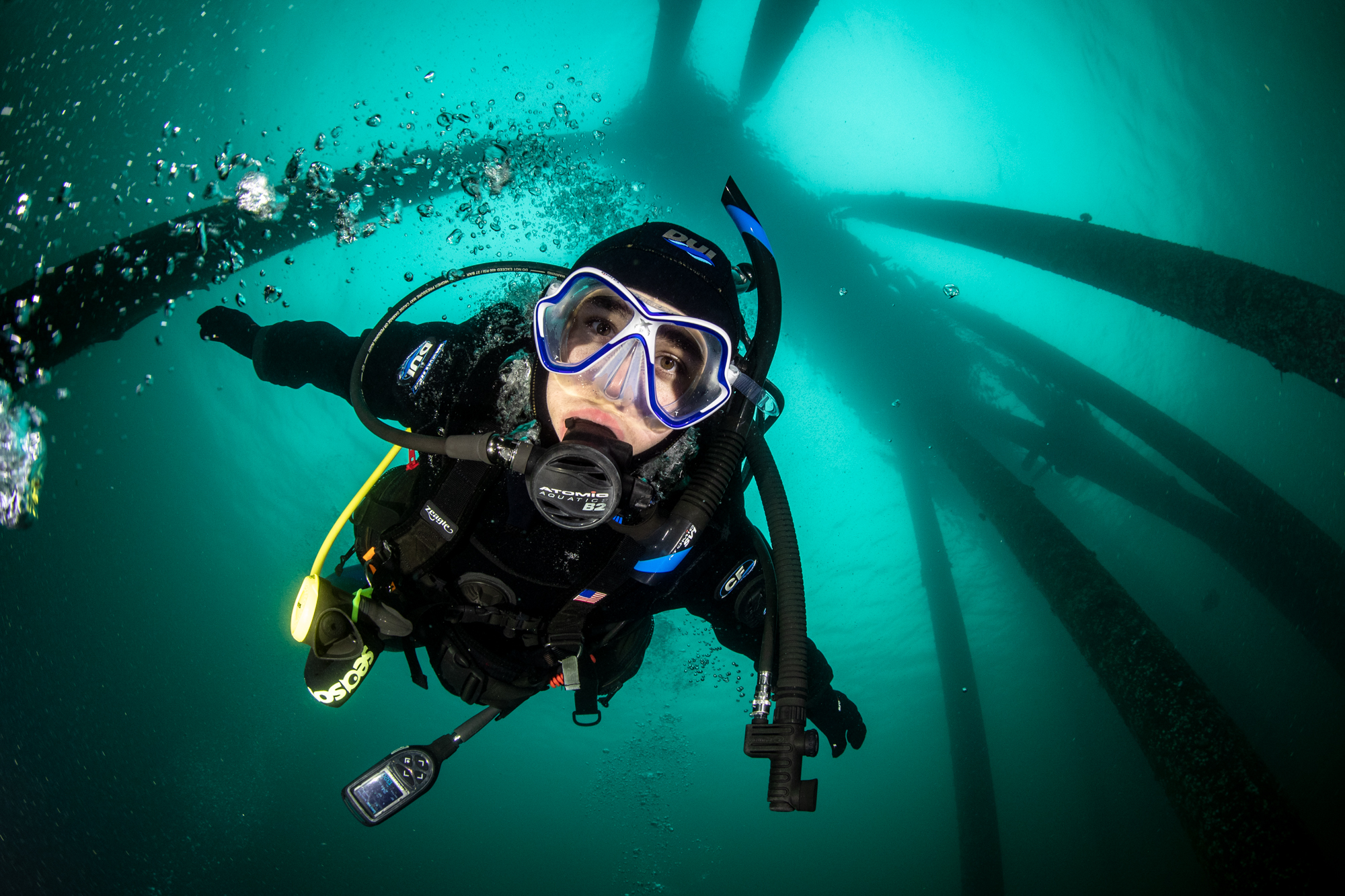 "I'm 14 years old and have been diving since I was 12. I love music and play 6 instruments. I've played lots of sports but running and baseball are my favorites.  I have been diving in 3 different countries: US, Canada and New Zealand. In New Zealand, there was a fish that climbed all over me and was nipping at my mask and swimming in my hair. It was really cool.
As part of Annie's team, I have learned that there are a lot of different jobs that involve scuba diving. I am very interested in science and engineering jobs and it is nice to see that scuba diving can be a choice."
Tristen's Parent
"I really enjoyed watching Tristen learn to dive and take on the responsibilities of becoming a safe diver.  I greatly appreciate the exposure he has to life under the ocean and how it has opened his eyes to the importance of being aware of what we are doing to our environment.  It has been fun diving together and sharing these experiences as a family."
Learn more about PADI AmbassaDivers here.