Are you hoping to experience the backpacking adventure of a life time? Look no further than the stunning island of Koh Tao. Here you'll find incredible diving, an unbeatable island vibe and the chance to explore further afield. If you're hoping to travel in style, Koh Tao boasts a range of luxury hotels and if you're traveling on a budget you'll find an array of backpacker hostels. Koh Tao is definitely an island which has something for all budgets.
Island Culture
Koh Tao is a popular destination for backpackers and it's easy to see why. Many dive centres and resorts offer affordable hostel rooms or packages for diving and accommodation. Koh Tao, like most places in Thailand, offers great value for money. It's possible to travel on a restricted budget each day while still being able to enjoy yourself. There are a many local restaurants serving incredible Thai cuisine and beverages at great prices. However, if you want to splash out there are also plenty of mid-to-high-end options too. You'll find the bars and nightclubs in the evening are lively and a great place to meet other travelers.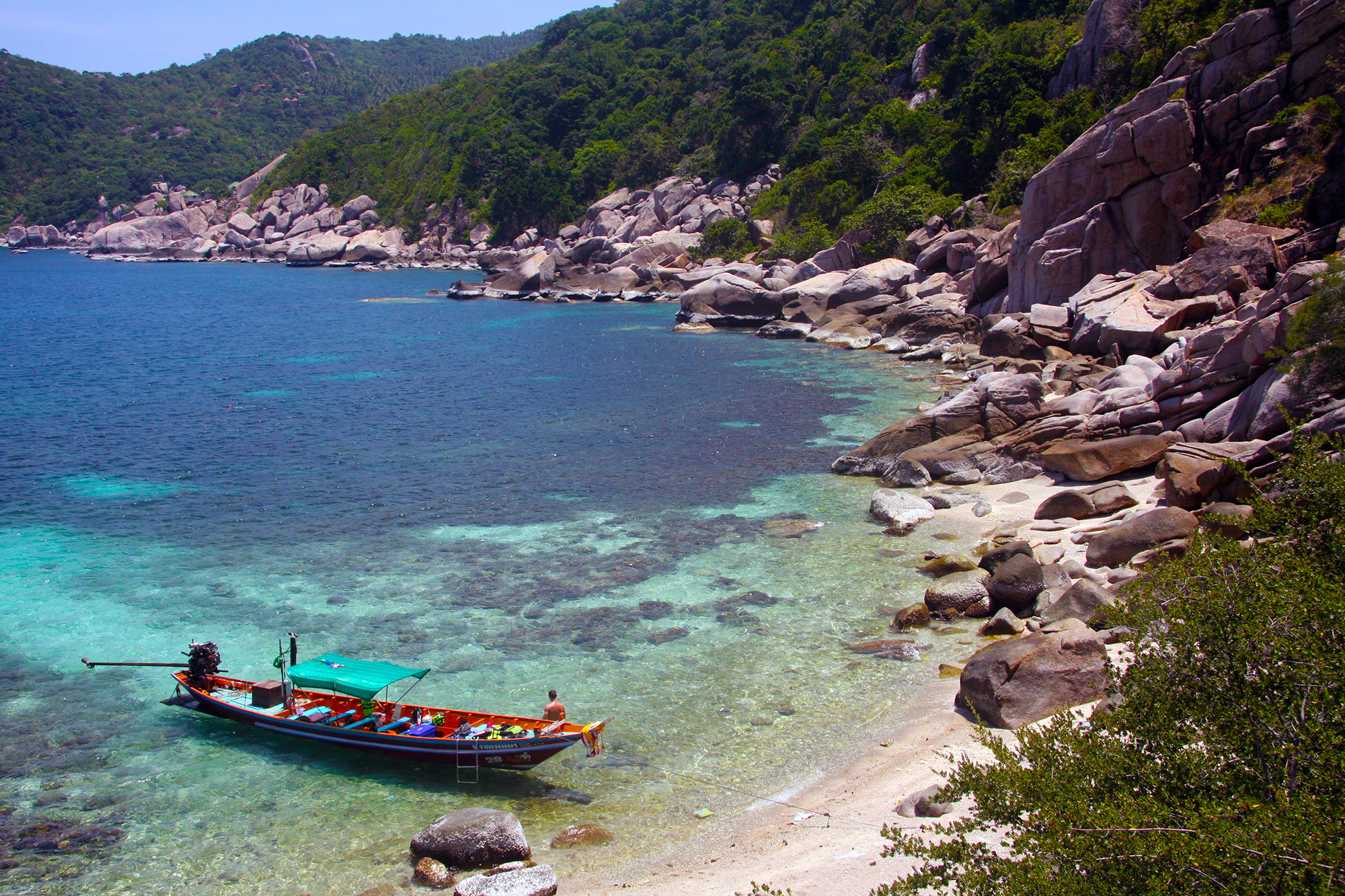 Diving
Koh Tao is a scuba diving paradise for all levels of divers, from beginners through to seasoned pros. The surrounding waters area hot spot for larger marine species including whale sharks, reef sharks, turtles and the occasional bryde whale. There was an incredible whale shark season in 2018 which locals are hopeful will continue into 2019. Dense schools of fish are frequently spotted and dive sites are abundant in a wide variety of reef fish. Dive sites such as Chumphon Pinnacle, the HTMS Sattakut Wreck, South-West Pinnacle, White Rock and Shark Island are world-famous and a must visit while in Thailand. For underwater photographers who are looking to shoot macro, the reefs are bursting with colorful critters too.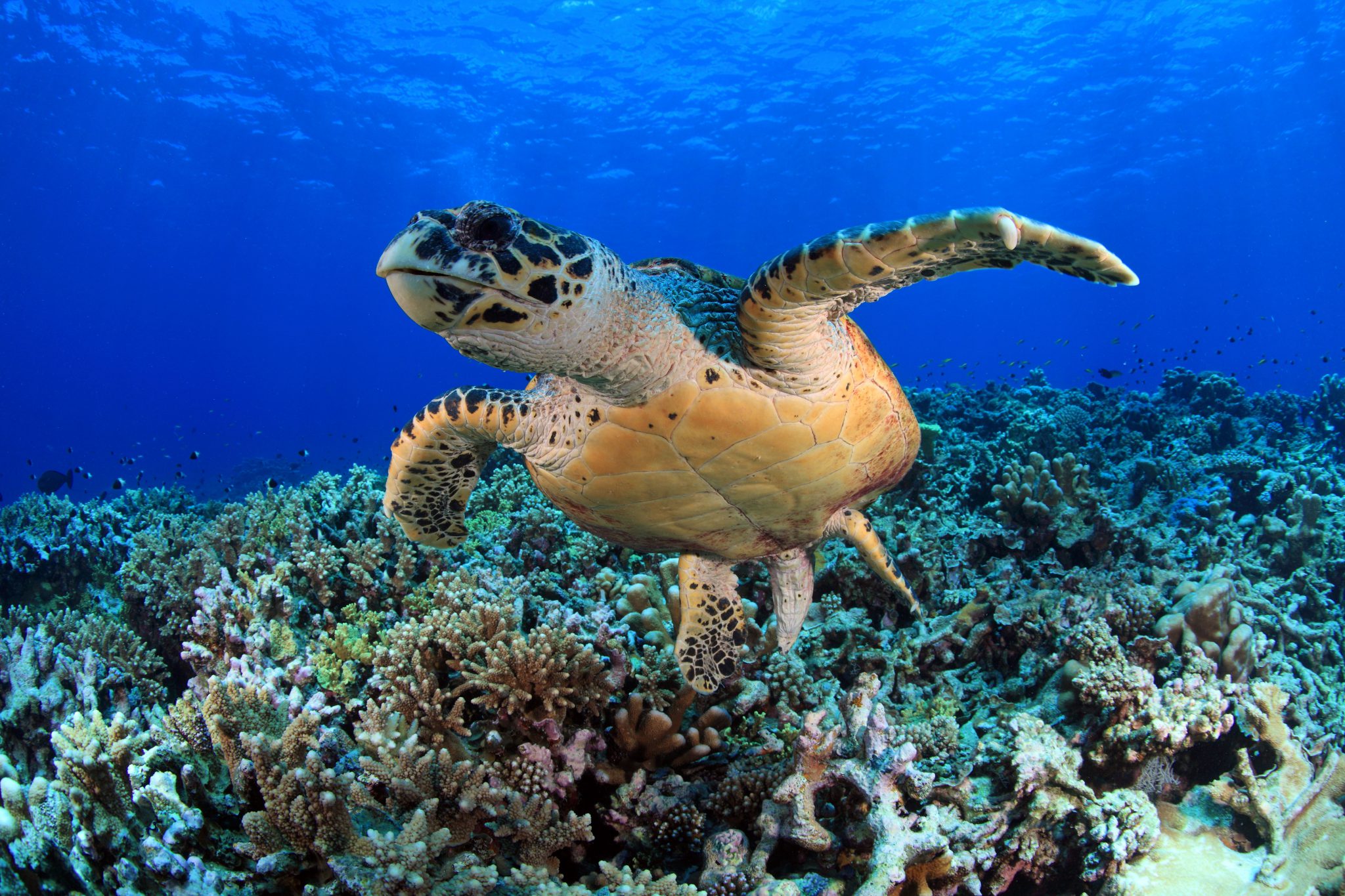 Adventure
On land, Koh Tao is a wonderful island for exploring and offers stunning white sand beaches, rugged scenery and lush jungles. Locals are friendly, welcoming and ready to greet you with a warm hearted smile. If you'd like to take part in other activities during your stay there's plenty on offer including trekking, rock climbing, delving into the local markets, taking a yoga class or simply walking along the beaches and relaxing (or partying) with a nice, cold beverage at sunset. It's also easy to combine your trip with Koh Samui, Koh Phangan and other areas of Thailand.
How to get there
Koh Tao is located approximately 65 kilometres / 40miles north of Koh Samui in the Gulf of Thailand. Access is easy, although the island does not have its own airport. The easiest route is to fly to Koh Samui and then take a ferry to Koh Tao. There are several ferry services available. Budget airlines land at airports on the mainland at Nakhon Si Thammarat and Surat Thani. These leave from Don Mueang Airport in Bangkok.
Koh Tao really is a tropical island paradise both underwater and on land and a great destination for backpackers looking for fun and adventure.
Are you ready to embark on your Koh Tao diving experience? Locate your Koh Tao PADI Dive Centre or visit PADI Travel for more dive travel information.