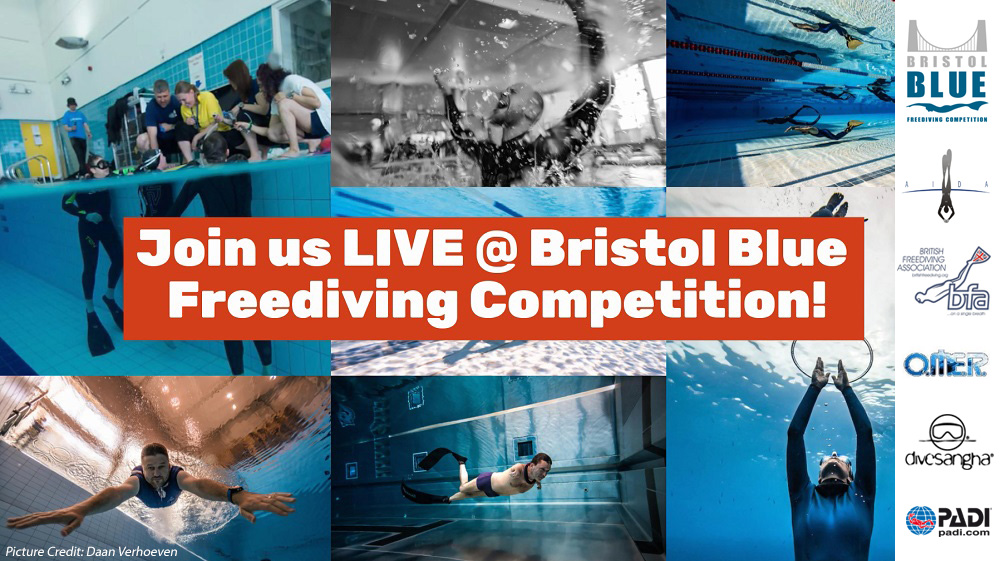 On 27th November 2016, Bristol Freedivers will be hosting the Bristol Blue Freediving Competition, an international pool freediving competition and the first of its kind to take place in Bristol, UK.
As a proud sponsor of the event (alongside Divesangha and O.M.E.R) and with the support of AIDA International and the British Freediving Association, PADI will be featuring exclusive live interviews with judges and competitors – and you'll even be able to watch highlights of performance coverage and take part in Q&A sessions on the day via the PADI Facebook Page.
The Bristol Blue Freediving Competition
The competition will offer 50 athletes the chance to win first, second or third place in both Static and Dynamic freediving disciplines. Bringing together both seasoned record-holders and first-time competitors, the event will award titles and trophies within the following categories:
Static
Dynamic
Dynamic No Fins
Overall Winners
Best Newbie
Alice Hickson and Josh Walton – a Competitors View

We spoke to Bristol Freedivers members and competitors Josh Walton and Alice Hickson (World Champion and National Record holder in Freediving) to find out what they will be looking forward to on the day, as well as the preparation they've been doing and tips for other freedivers hoping to break into the competitive freediving scene. Plus, they share what they love most about freediving!
Meet The Judges
Andy Jardine: Captain/Coach of Team GB at the 2016 World Freediving Championships, AIDA Judge, PADI Master Freediver Instructor and AIDA Instructor.
Kate Jardine: Qualified as a judge in 2011 and promoted to Level D in 2015. Has judged multiple competitions in the UK and overseas including the 2016 AIDA Pool World Championships in Turku Finland.
James Cluskey: Represented the UK at the 2012 Freediving World Championships in Nice, France and was UK Captain at the 2014 AIDA Team World Championships in Cagliary, Sardinia.
Rolf Wiberg: Has judged around 15 competitions (both depth and pool) including the Swedish National Championships. Rolf has also competed, been a safety diver and even judged sled events, as well as holding certifications across all diving disciplines including commercial, diver medical and hyperbaric tender.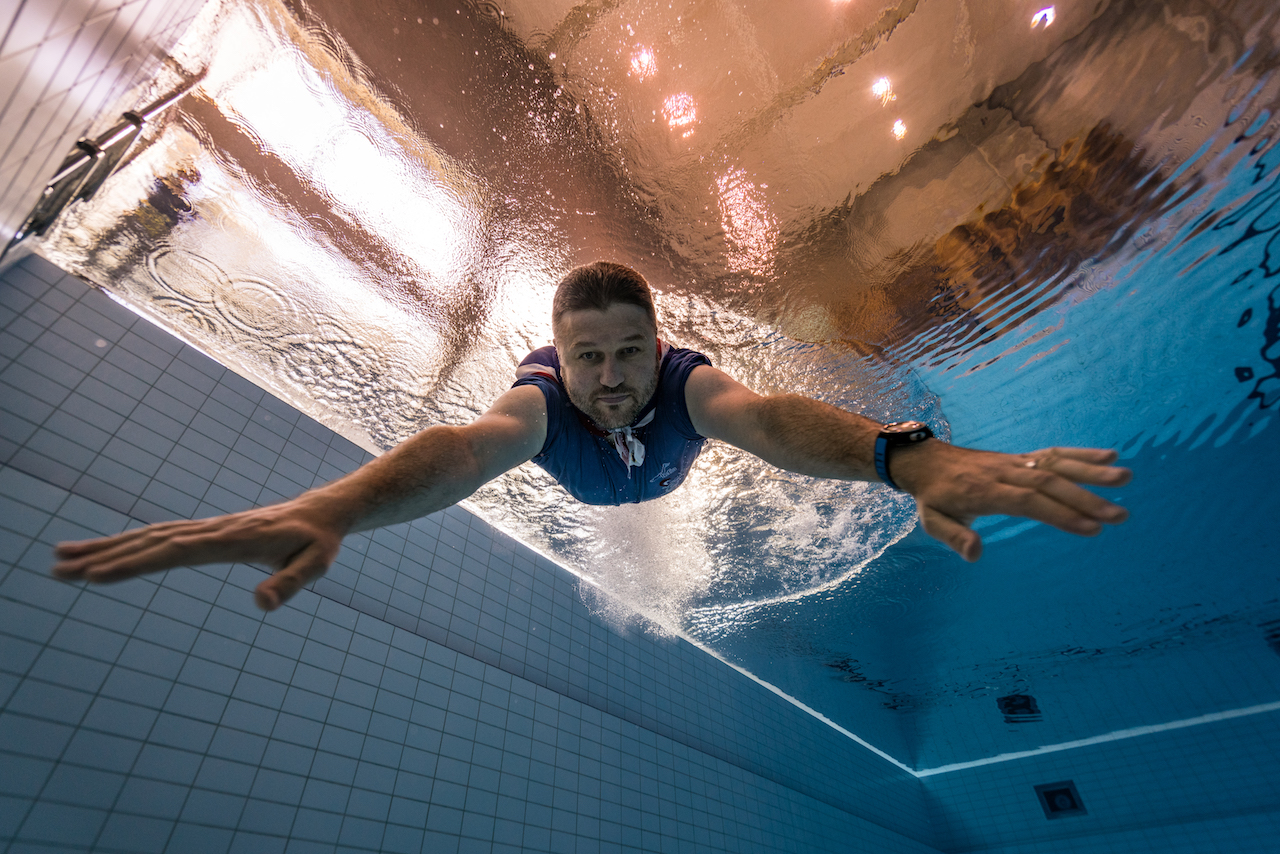 [box type="info" style="rounded" border="full"]
Tune in for LIVE Event News!
Log onto the PADI Facebook Page on Sunday, 27th November to catch the latest event news from judges and competitors, including performance highlights and live interviews. Got a burning question about competitive freediving? Make sure you join the conversation and take part in the live Q&A sessions we'll be running throughout the day.
10:00 – Competition warm-up – LIVE
12:30 – Static coverage
15:00 – Catch-up with Static competitors – LIVE
17:00 – Dynamic coverage
18:30 – Competition close and awards – LIVE
NB: All times in UK GMT. Visit the PADI Facebook Page for the latest updates on broadcast times.
[/box]
Event Schedule – 27th November 2016
09:00: Registration opens
09:45: Safety Briefings
10:30: Pool open for warm-up sessions
11:30: Static competition begins
14:00: Final Static performance
16:00: Dynamic competition begins
18:30: Final Dynamic performance
19:00: Awards and Closing Ceremony
Event timings subject to change; visit the Bristol Blue Freediving Competition website for latest news. All times in UK GMT.
Stay up to Date with the Bristol Blue Freediving Competition
Web: http://www.bristolfreedivers.co.uk/competition
Twitter: http://www.twitter.com/bristolfreedive
Facebook: https://www.facebook.com/groups/164264703592190/
YouTube: https://www.youtube.com/user/BristolFreedivers