Seas the season! Embark on a mystical journey beneath the surface as we dive into the enchanting world of mermaids, where glittering tails and oceanic wonders await. What better way to spread cheer than by discovering the perfect mermaid gifts for those who call the deep blue their home? Whether you're shopping for a friend who dreams of underwater adventures or a family member with a deep-seated love for all things marine magic, our guide is here to make a splash.
Join us on this festive adventure as we explore everything from mermaid gear to ocean-inspired accessories to fin-tastic adventures. We'll be sure to fill your basket with the perfect mermaid gifts.
---
Table of Contents: Best Gifts for Mermaid Fans
---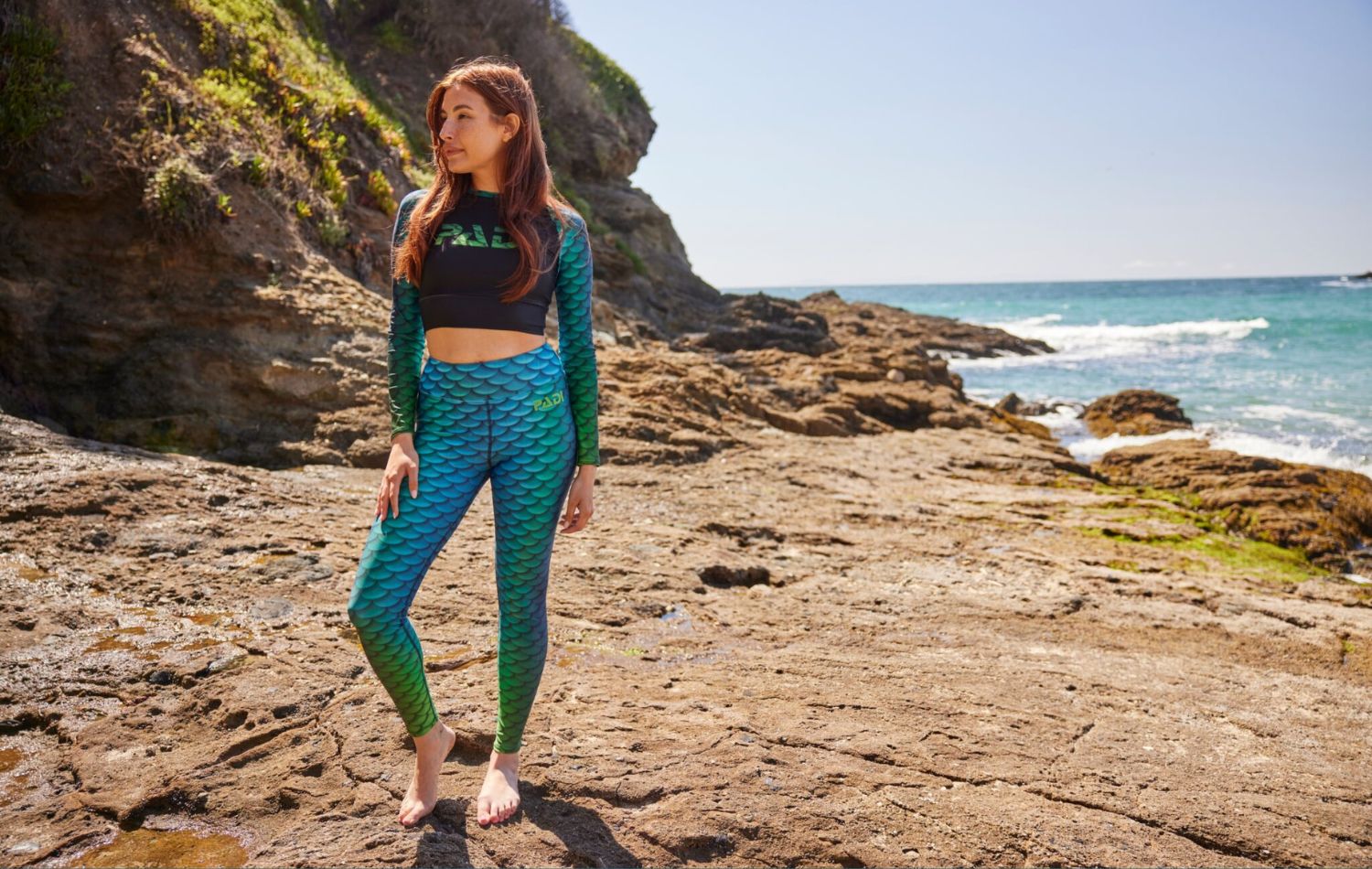 Mermaid-Inspired Apparel for Land and Sea
For mermaids who want to showcase their love for the ocean even when they're not submerged, PADI's mermaid-inspired apparel is the perfect choice. Rash guards and leggings adorned with enchanting mermaid designs allow your friends to express their passion for the sea wherever they go. Divers, mermaids and water lovers looking for UPF protection and defense against common water irritants and insects will love these as gifts! They're not only stylish, but they're great for scuba diving, surfing, swimming, yoga and post-workout activities.
Get a matching set:
---
Gifts for the Little Mermaids
If you're on the lookout for mermaid gifts that fit the little ones, look no further! We understand that the love for mermaids often begins at a young age. That's why we also offer a collection of mermaid-inspired t-shirts designed specifically for children. These adorable shirts feature a beautiful mermaid illustration that will capture the imagination of the little ones and foster a lifelong appreciation for the wonders of the sea.
Check out the Sunset Squad Collection: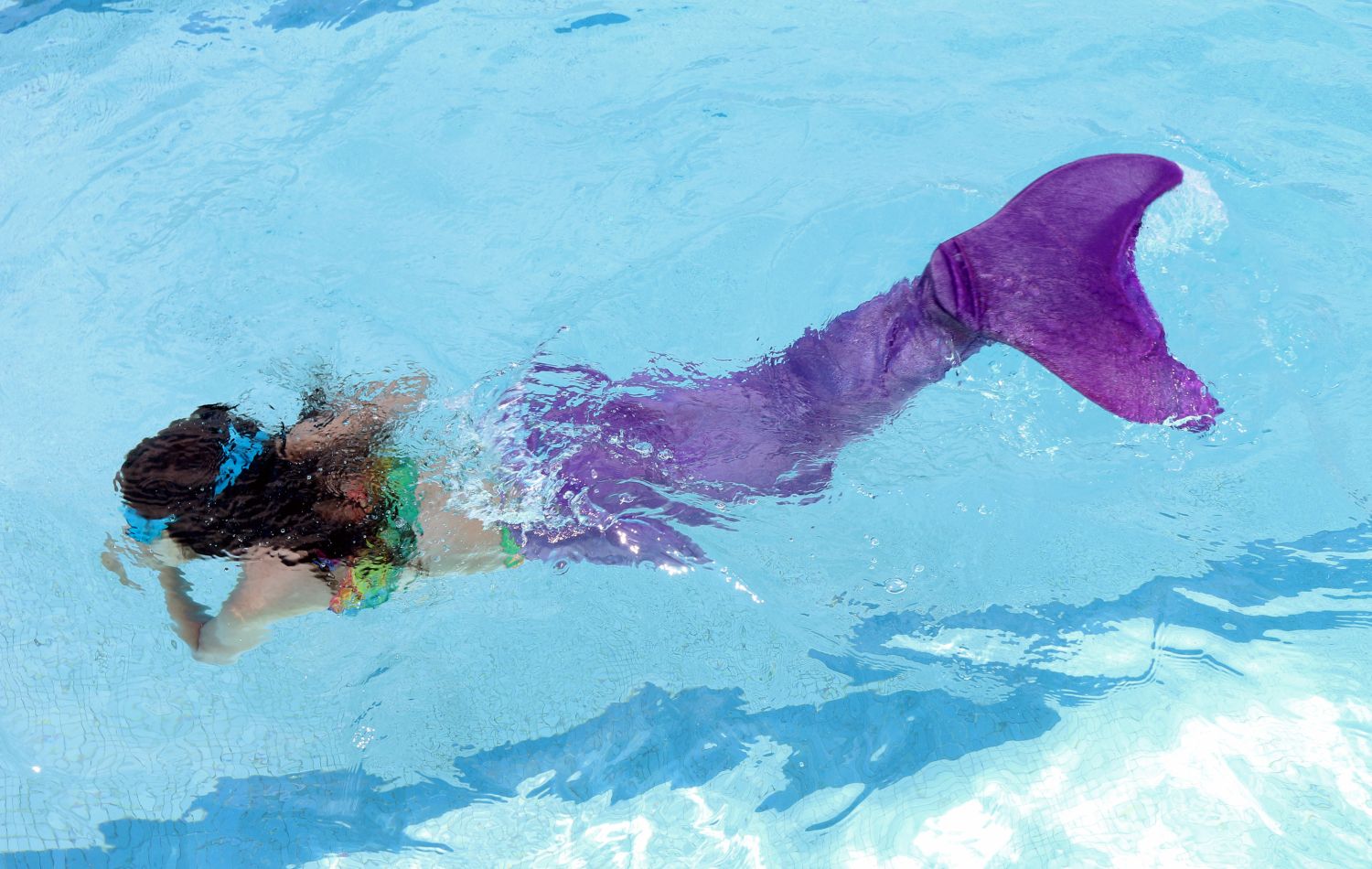 ---
Discover the Perfect Mermaid Accessories & Decor
For every mermaid enthusiast or admirer, infusing their home with mermaid-themed accessories is a must! It's no secret that mermaids love adding a little extra sparkle and color into their life. Swap those boring makeup brushes for ones with handles resembling the graceful tails of mermaids. This will add a little seashimmer to personal beauty routines. Don't forget the allure of ocean-inspired jewelry, featuring beautiful marine life loved by all mermaids. And for those cozy nights in, a mermaid tail blanket is the perfect addition, transporting just about anyone to an underwater dreamscape. You can even fill kitchens with whimsical beeswax paper featuring mesmerizing mermaid scales, which would add a special touch to daily meal preparations.
---
Dive into Fantasy: Captivating Mermaid Books and Movies
Mermaid-themed books and movies make delightful gifts for many ocean lovers. From classic tales like Hans Christian Andersen's The Little Mermaid to contemporary novels that weave intricate underwater worlds, mermaid books and movies offer a wide spectrum of storytelling. In addition to enchanting tales about mermaids, there are delightful children's books that showcase some of the mermaid's favorite marine creatures.
Mermaid Movies:
Mermaid Books for Adults:
The Little Mermaid by Hans Christian Andersen
The Mermaid by Christina Henry
Of Poseidon (The Syrena Legacy, 1) by Anna Banks
Mermaid Books for Kids:
---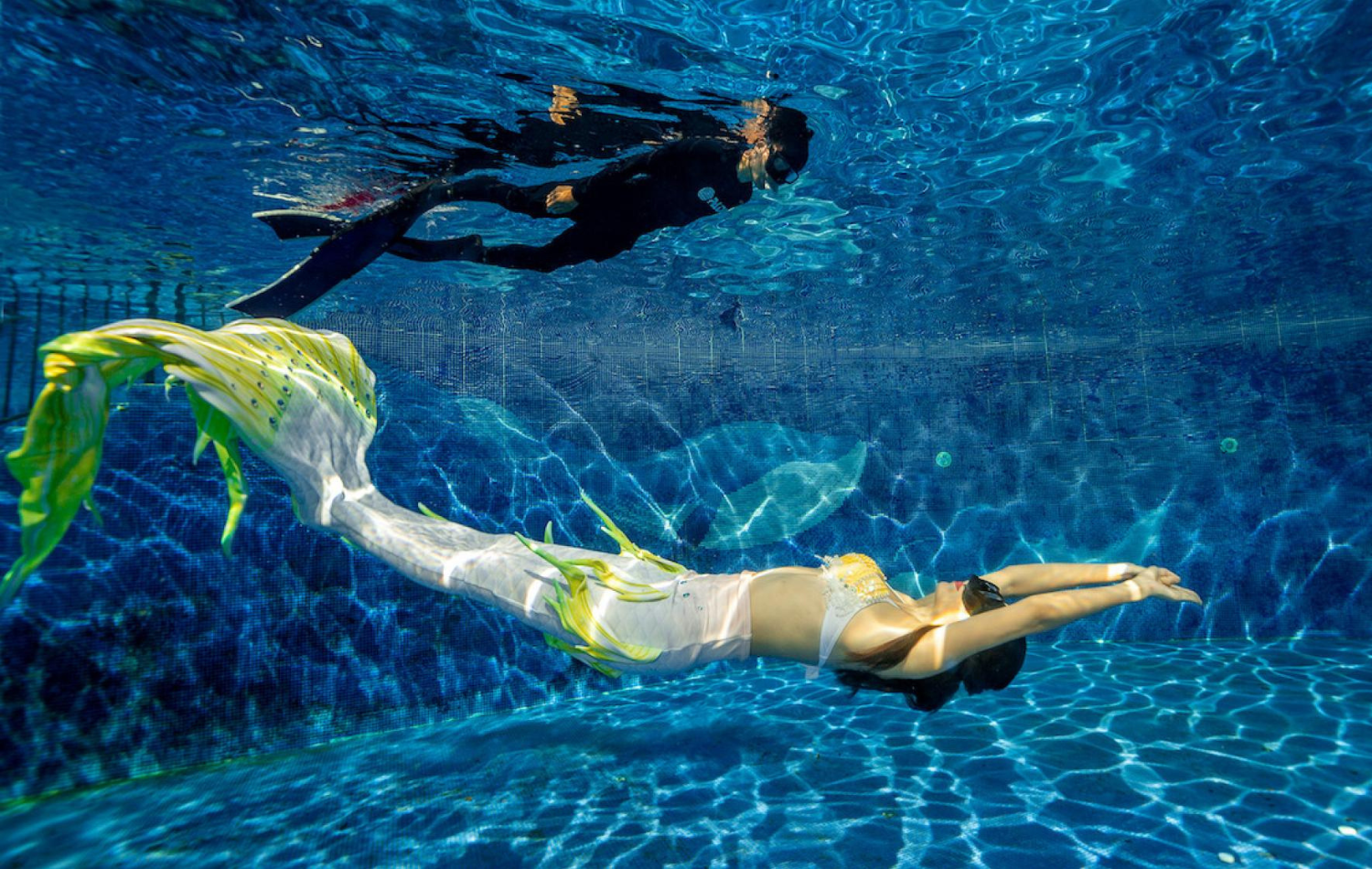 Give the Gift of Becoming a PADI Mermaid
Unwrapping a gift can be a magical experience, but what if the gift itself is a gateway to a world of enchantment and wonder? This holiday season, consider giving your loved ones a present that goes beyond the ordinary. Surprise them with the gift of becoming a mermaid!
Becoming a mermaid is not just about slipping into a tail. It's about embracing a lifestyle that harmonizes with the ocean's rhythm. PADI's Mermaid courses are designed for all skill levels, ensuring that both beginners and experienced water enthusiasts can dive into this fin-tastical adventure. From mastering the art of breath-holding to perfecting the mermaid swim, participants will gain a newfound appreciation for the beauty that lies beneath the surface.
---
Please note that this article contains Amazon Associates affiliate links. Should you purchase one of the items listed above, we may earn a small commission. Any commission earned from the products featured in this article will be donated directly to the PADI AWARE Foundation™.