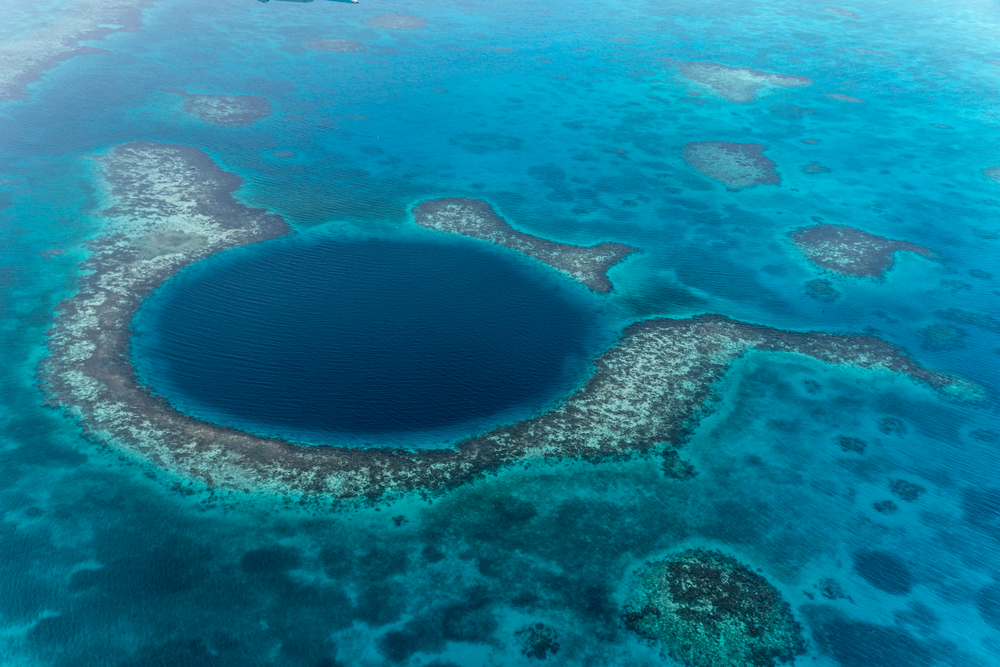 Coral reefs offer endless exploration opportunities for divers. It's fascinating to think that these underwater structures are made from calcium carbonate secreted by living corals that grow and transform over thousands of years. But how do reefs come to be, and what exactly separates a fringing reef from a barrier reef from an atoll? Read on for the answers…
Coral reef formations change throughout time, with the first formations known as fringing reefs. These form along the shorelines of new tropical islands. While warm, nutrient-poor surface water surrounding new islands is uninhabitable for most marine creatures, coral can survive and thrive in it.
As an island very slowly sinks into the ocean, a lagoon forms between the land mass and the reef. The coral continues to grow upward, typically keeping pace with the sinking island. The lagoon also continues to grow and fills with eroded material, creating a sanctuary for numerous forms of marine life because it offers protection from waves and storms. At this point in its life cycle, the reef becomes a barrier reef.
Both the Great Barrier Reef and the world's second-largest barrier reef in Belize are dream destinations for scuba divers, snorkelers, and ocean enthusiasts. Both reefs are included in the list of "Seven Underwater Wonders of the World" and offer diverse ecosystems that provide some of the most breathtaking underwater flora and fauna divers will ever encounter.
Finally, an atoll forms when the island sinks below sea level, but the coral reef continues to grow upward. Atolls can be circular or a partially broken loop, often due to storms, a process that can take millions of years. Atolls are majestic to explore underwater and offer incredible views from above by plane or helicopter. The Maldives and also Belize are great places to discover some awe-inspiring atolls.
Ready to plan your next scuba diving vacation holiday?
Check out the Featured Destination profiles for Maldives, Australia or Belize on ScubaEarth.com. Each profile includes  iconic marine life, top dive sites and travel tips.
Passionate about coral reefs?
Sign up for the Project AWARE Coral Reef Conservation specialty with your local PADI Dive Center or Instructor.