What is it that Deptherapy does?
Deptherapy & Deptherapy Education is an English Charity, registered with the Charity Commission of England and Wales. It is staffed exclusively by volunteers, with some of our team putting in 40 hours a week.
There are two distinct areas of work:
Deptherapy where we seek to rehabilitate injured UK Armed Service personnel and Veterans who have suffered life changing mental and/or physical challenges through the medium of scuba diving.
Deptherapy Education where we train instructors and dive masters to work with those who have mental and physical challenges. Deptherapy Education is also a campaigning organisation that seeks to raise awareness throughout the dive industry about disability and diving and making diving accessible to those who have mental or physical challenges.
We are best known through the Deptherapy side of our work and basically we seek, through adaptive teaching, to qualify programme members as PADI Open Water Divers and beyond.
Yet there is much more. From the time we accept someone onto the programme we offer them 24/7 support, pre their PADI experiences, during their diving and post diving, until they feel ready and able to let go.
Our programme members are classed as vulnerable adults by both the Charity Commission and the Ministry of Defence. Although the images of our work so often feature amputees 80% of those we work with suffer from one form or another of mental illness.
Our team of instructors, dive masters, paramedics and Ambassadors have all attended a Mental Health First Aid Course for the Armed Services Community so that we can best deal with those who a suffering from Post-Traumatic Stress Disorder (PTSD), Traumatic Brain Injury (TBI) and other forms of mental illness.
We have a very active and successful, Buddy Peer Support programme and now have a number of programme members who have progressed through the PADI continuing education programme to become PADI Professionals.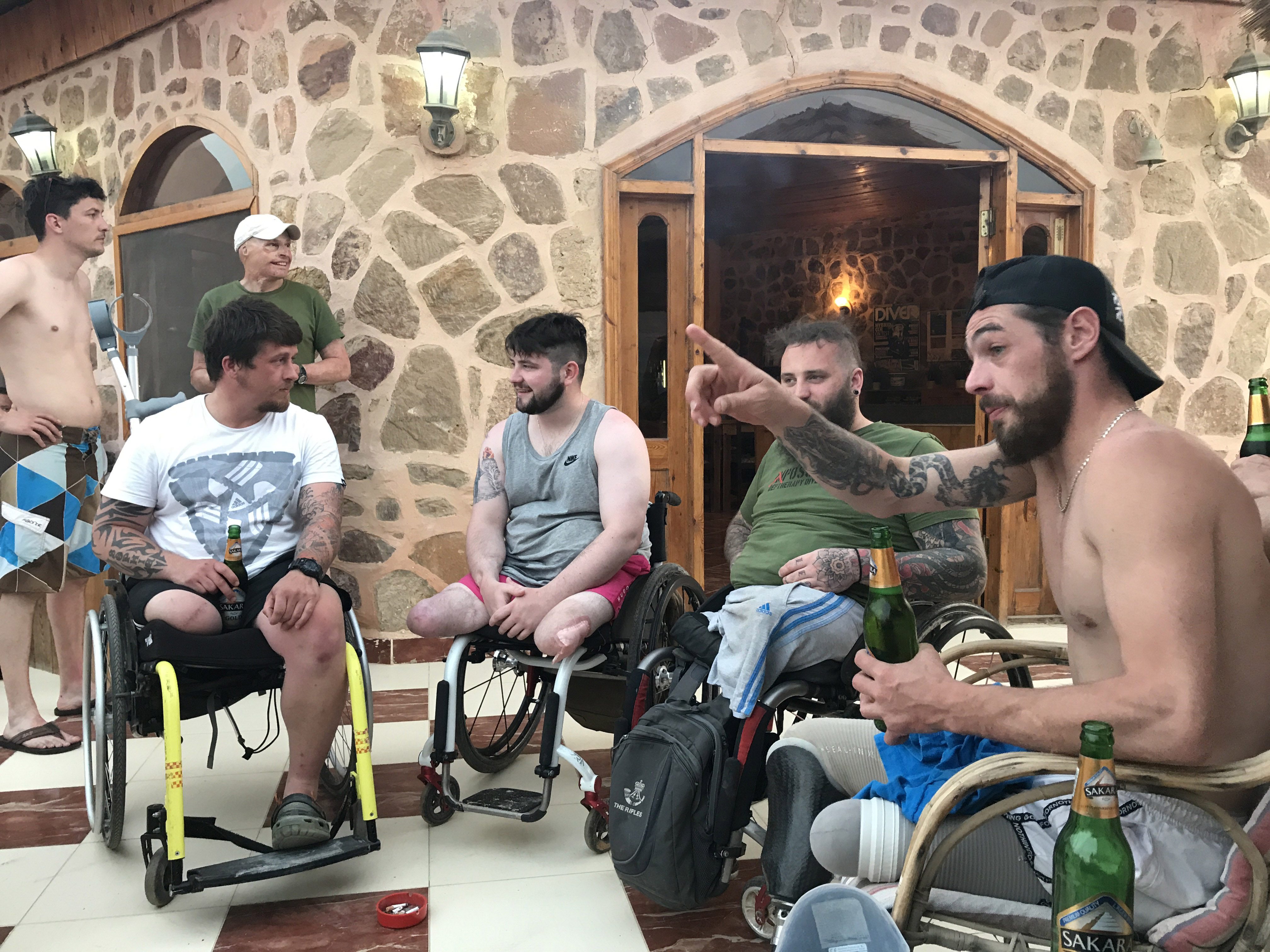 How and why did Deptherapy start up?
Deptherapy was formed in 2008 and the basic concept was to give seriously injured troops, both British and Americans an experience of scuba diving and the aquatic realm.  Basically it provided a series of 'try dives'. In 2013, sadly the old Deptherapy collapsed and a number of us who had been volunteers and supporters of the old charity created the new English based charity described above.
We changed how we operated as a result of being challenged by two former British soldiers who had been on the programme, both of whom had lost both their legs in Afghanistan, to train them to PADI Open Water Diver standard.
The change in emphasis offered us a huge challenge, how could we adapt teaching methods to allow those who had suffered devastating injuries to reach and master PADI standards?  The learning curve was massive and we spent hours looking at the standards for the PADI Open Water Diver and PADI Advanced Open Water Diver courses and working out how we could develop individuals with high level injuries to qualify as divers. PADI Vice President Mark Caney was very clear that we had to 'think out of the box.'
That work continues now and the team learn continually; 'how does a single arm amputee deploy a DSMB from depth and reel in the line as they ascend?' 'How does a bilateral amputee, deploy a penetration line and use a torch at the same time while penetrating a wreck and propel themselves through the water at the same time?'
Our aim now is to offer programme members the opportunity to progress and develop, if they wish, a career in scuba diving. This both develops them as divers but also as individuals.  There is a sense of realism and some programme members will not be able to progress beyond a certain level because of their injuries. A close bond develops between the injured troops and their instructional team that allows for honesty and openness.
We are very committed to the Royal Foundation's Endeavour Fund strap line of proving: Ambition, Adventure and Achievement.
For example senior programme members are now working towards a 15 day Expedition to Truk Lagoon in August 2018 and to qualify for this they have taken part in a major build up programme.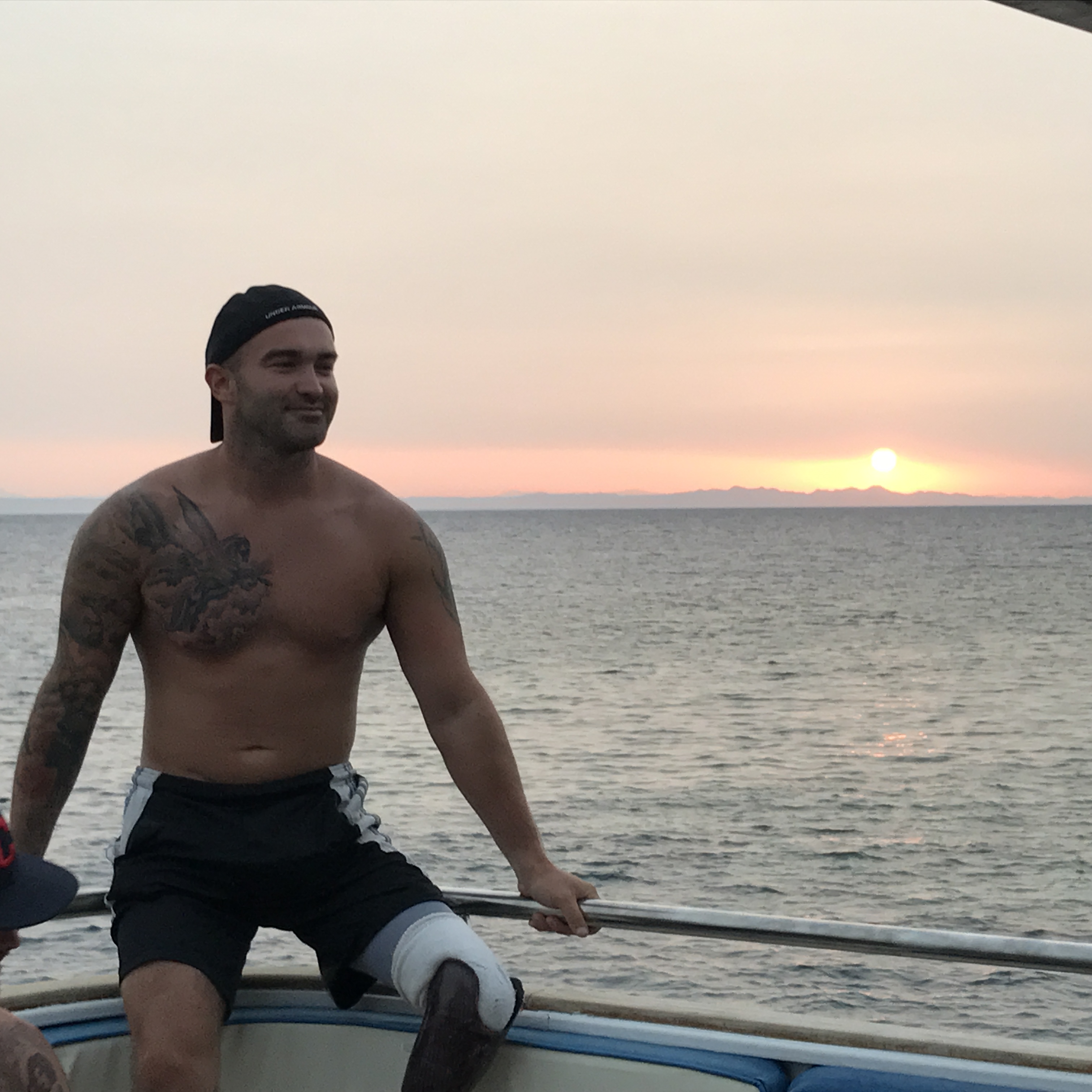 You deal with a lot of divers who all have different injuries, what is it that everyone can get out of diving, regardless of this?
Ben Lee is one of our most seriously injured programme members, he lost both his legs above the knee, has major damage to his right hand, damage to his hearing and major internal injuries as the result of stepping on an IED. Ben also drowned in a swimming pool when he was a child and needed resuscitation. Ben had an absolute fear of water, but working with his instructors and Chris Middleton, one of our Ambassadors and now a PADI Dive Master, he overcame that fear and has rapidly developed as a diver.
Ben touched many peoples' hearts with a post he put on Facebook during our recent 10 day Military and Forgotten Wrecks Liveaboard Expedition to the Red Sea. The post showed a picture of Ben looking over the Red Sea, entitled 'Living the PADI Dream'.
The range of injuries we deal with is massive, from those who have lost up to three limbs, to bilateral amputees, to single leg/arm amputees, to those with broken backs, damaged spines, loss of sight in one eye, major damage form bullets and of course PTSD and other mental illness.
Fundamental to our work is the assessment as to whether an individual is likely to be able to reach the required standards to qualify as a minimum of PADI Open Water Diver. This is a two part process. We all have to understand that some of those with the most serious of challenges can never qualify as a PADI diver: quadriplegics, quad amputees and individuals who are totally without sight cannot achieve the required standards and, if such individuals had a desire have a diving experience, we would refer them to an agency that specialises in this area of work.
After considering the nature of the injury/illness, and if the view is the individual is likely to be able to achieve the required standard, we move to stage 2. In the UK the Health and Safety at Work Executive appoints Authorised Medical Examiners of Divers (AMED). Their expertise is mainly in deciding the fitness of commercial divers and individuals such as PADI Pros to work as such. However they will also carry out 'Fitness to Dive' medicals.
They will be assessed not just on their physical and mental illnesses but also on their medication. Many with traumatic physical injuries and mental illness are on medications that are contraindicated to scuba diving.  Once through this hurdle their designated instructor will run through all the information we have on the individual and decide what adaptations we may need to make for them.
That assessment is repeated on the first day of their programme to see if there have been any changes.
An example would be Craig Wood, Craig lost both his legs and a hand in an IED explosion, he also suffered major facial injuries. Craig was able to complete in some style his navigation skills in both OW and AOW. The one thing you must never do as the instructor is to 'judge the book by its cover'. We teach our team members to look beyond the injury to the person inside. This has huge benefits, those with physical injuries will have learned how to live with their injury or illness. A one handed soldier will remove, replace and clear a mask with no problem. Ask an able bodied instructor to do the same skill one handed and they may well bolt to the surface.
Having served the troops are used to doing drills, assembling a rifle etc and scuba diving is about drills, they tend to excel at skills. You have to ask, "How do you think you might do that?" They will often have the answer or partial answer and you then work with them to a successful conclusion. But if they cannot think how they might do the skill, you need to have thought of ways that might achieve it given their level of challenge.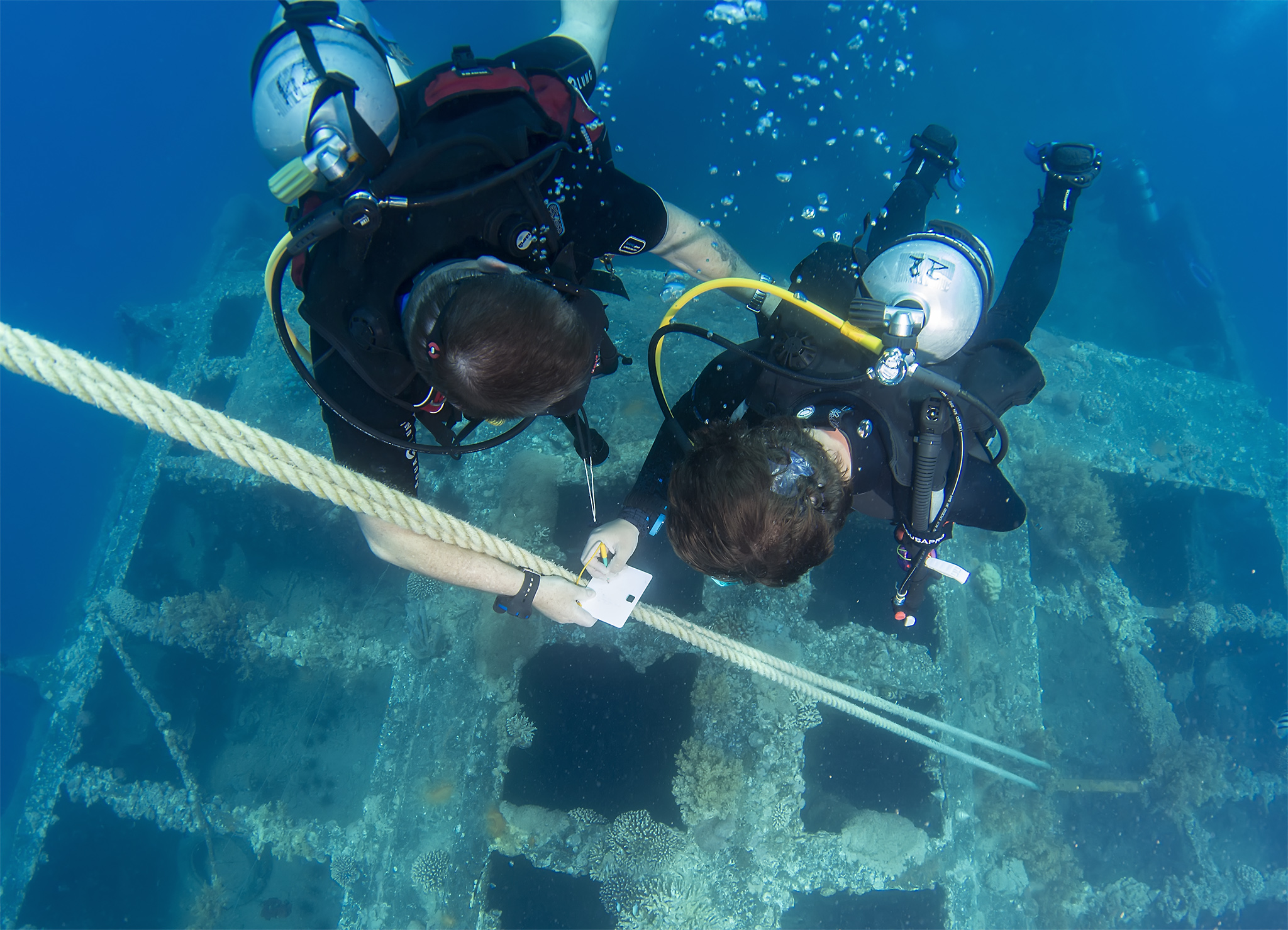 What is it about scuba diving that can help where other therapy hasn't?
Wow this is the million dollar question! What we do know is that for those with physical challenges being neutrally buoyant allows them release from pain. For some it is the only time they are pain free.
For those with mental health issues (and often those with physical injuries suffer from both) it is being relaxed. Programme members will often say as soon as their heads go under the water the darkness that is anxiety disorder disappears.
A recent study by the University of Sheffield's School of Medicine looked the psychological benefits to our programme members and the results were impressive. But this goes back to the 24/7 support that we provide to programme members; we have to maintain their positive thoughts once out of the water and even when they go home after the programme.
There is little doubt that the aquatic realm provides a marvellous theatre of aquatic life, brilliant corals and a tranquillity that few will experience.
What we also find, is given the developmental aspects of our programme, we create ambition amongst our programme members, delivered in what for most would be a once in a life time adventure, which ultimately leads to a massive sense of achievement.  Chris Middleton and all of our programme members are quite clear that being certified as PADI Divers and not having a 'Disabled Diver' Agency certification means the world to them. They are assessed against the same standards as the able bodied and they compete on the same level. They are PADI Divers, not disabled divers.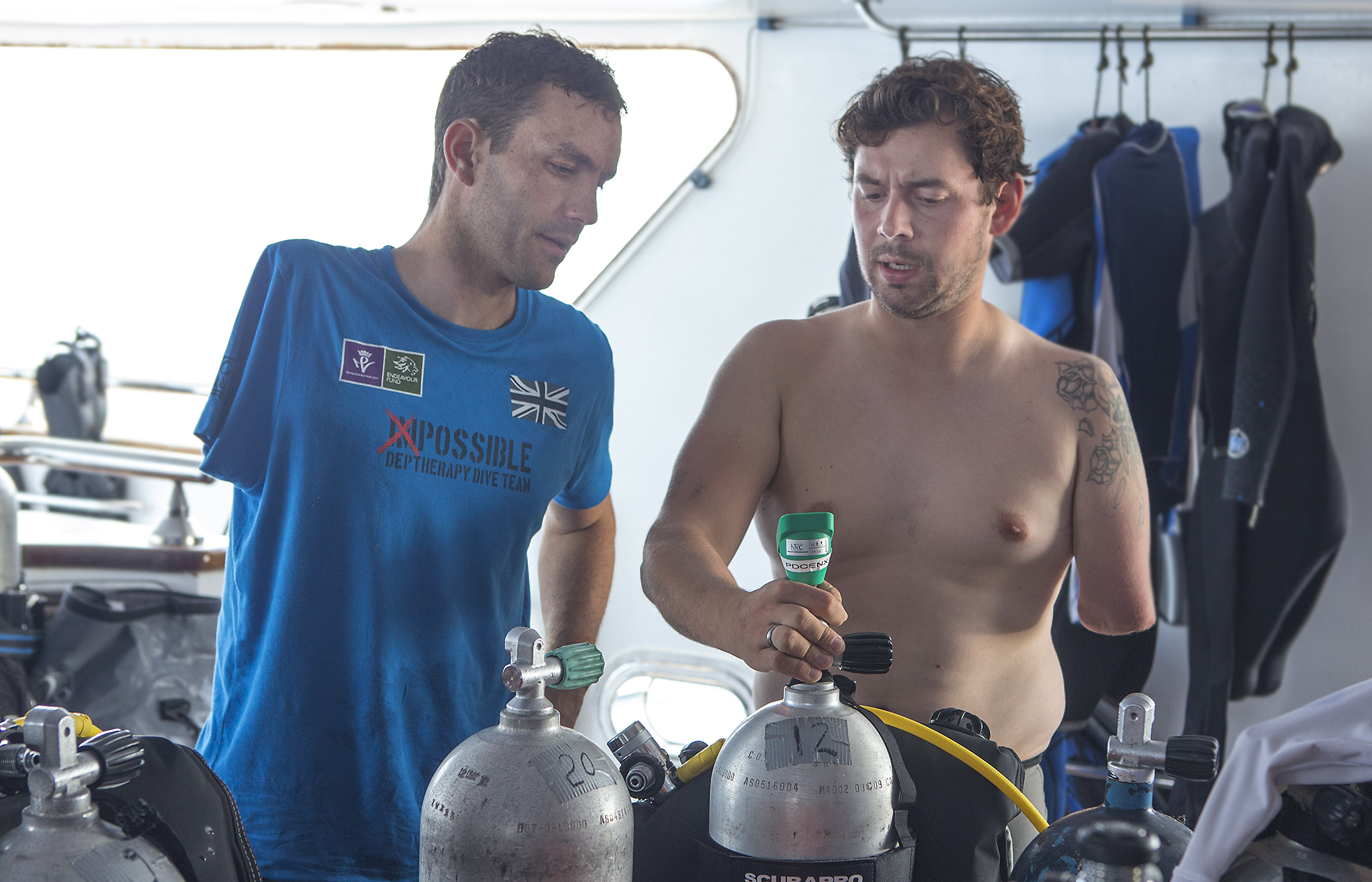 AmbassaDiver™, Chris Middleton, is an Ambassador for Deptherapy. How important do you think it is to get wounded service men and women's stories out there?
Chris and Gary Green really show the range of injuries we work with, Chris' loss of legs is obvious, Gary's blindness in his right eye is not, nor is his acute PTSD.  As a charity we believe it is essential to get the message out to the dive industry that not only seriously injured veterans, but people in society generally who have suffered life changing challenges can become PADI Divers.
I am not sure if I had suffered Chris' level of injury that I would challenge myself to become a PADI diver and onwards to be a PADI Dive Master. The challenges that Chris has faced have been massive but he has risen to every challenge. We work with a very special group of people who are defined by the National Health Service in this country as the 'actively' disabled. Sadly there are many who are inactive or whose injuries/illnesses would preclude them from qualifying as PADI divers.
What we are very clear about is that dive industry general needs to embrace disability and understand that individuals can qualify as PADI divers. And to not to have the situation that has confronted Chris and others where they have not been allowed to dive by a dive centre because of their disabilities despite producing their certification card.
The more messages we can get out about scuba diving and the disabled the better.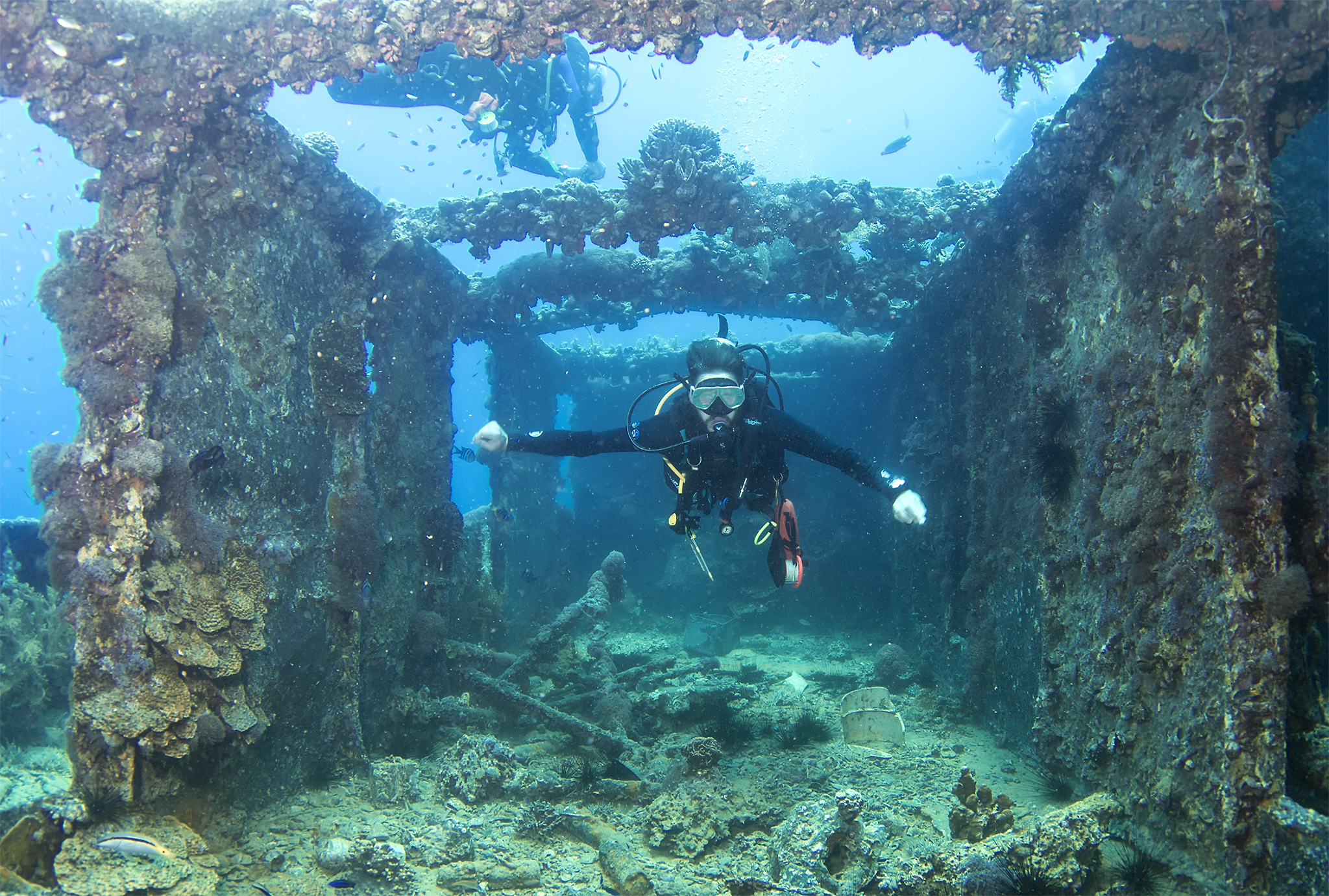 Deptherapy recently organised a training programme in Egypt – how did that go?
We have run two programmes in Egypt this summer, the first at our Egyptian base Roots Red Sea, near Safaga. This is where we run our core programmes; PADI Open Water Diver, PADI Advanced Open Water Diver and PADI Deep Diver courses. This was our largest programme thus far with six students on the Open Water programme, five of whom went on to complete their AOW, and five on the AOW and Deep courses. It was a marvellous success and we had presentations on such subjects as Overcoming Adversity and one by Teo, the PADI Regional Rep for Egypt, working with Chris Middleton on the PADI Continuing Education programme. All programme members completed their PADI Enriched Air Diver courses.
Our second visit was a ten day Liveaboard out of Hurghada, diving military and forgotten wrecks. This was part of the build-up programme leading to our Truk Lagoon Expedition in August 2018.  Eleven troops completed their PADI Wreck Diver courses and two also completed their PADI Deep Diver courses. There were amazing achievements all round as well as a huge learning curve for the dive team dealing with. as previously mentioned, one arm deployments of DSMBs and mastering lining off, either with one arm or no legs.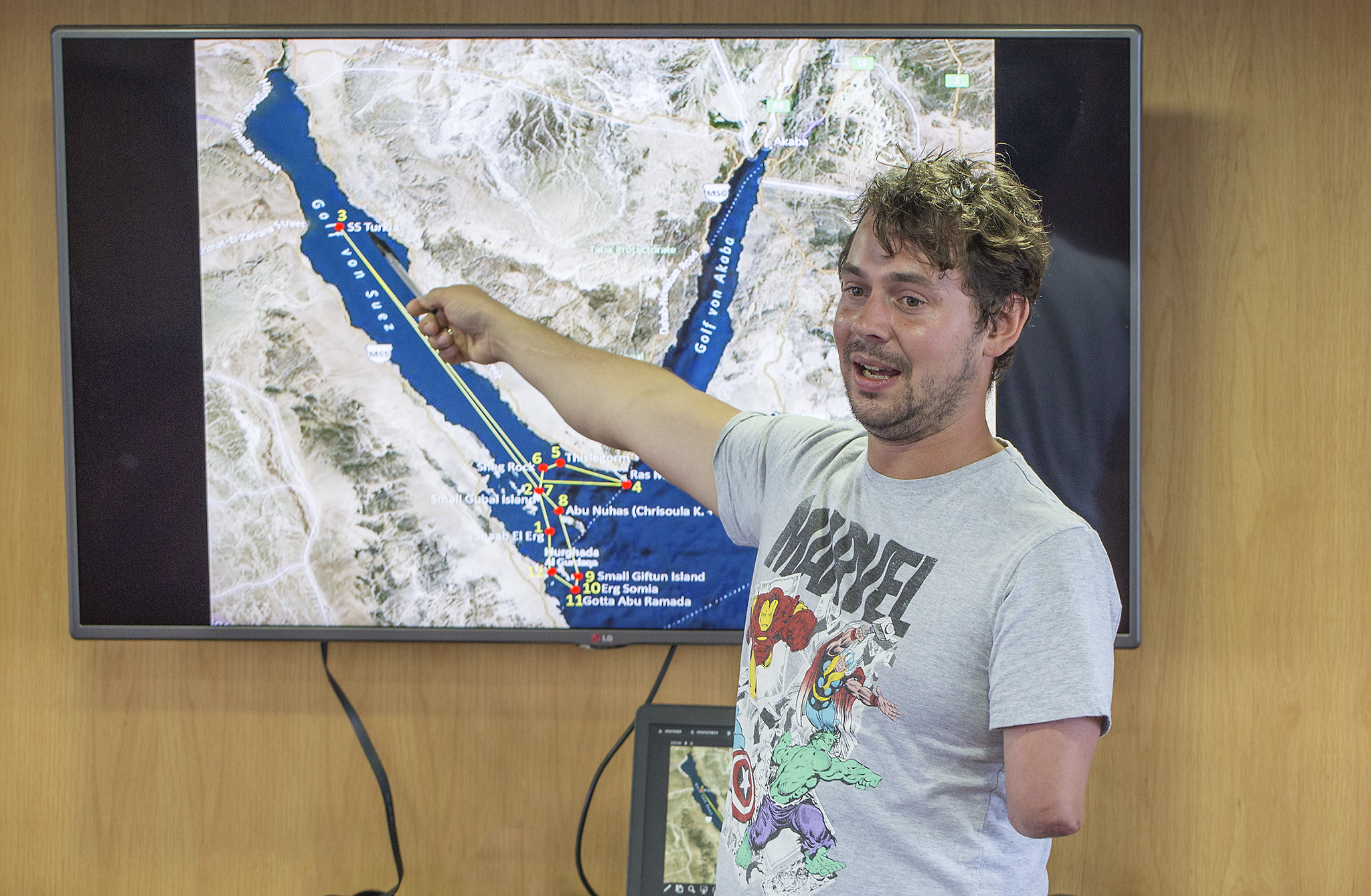 All the programme members had to research and present to the group on one of the wrecks we would dive, some of which were amazingly detailed and brought to life the wrecks. They also had to research and present on topics such as Project Aware. Complex areas such as surface air consumption rates, the rule of thirds and maximum operating depths and the PADI system of dive planning were all covered.
At the end of the 10 days fourteen very tired, but energised programme members who had dived multiple times, had always surfaced with a huge smile on their faces.
Ben Lee again summed the excitement and adventure up when on our way back to the boat from a reef dive we were caught in a huge current that propelled us well beyond the boat. DSMBs up, the rib collected us and when asked what he thought of the current and drift his answer was "That was gleaming fun!"
Gary Green writes a good deal and in his blog about the ten days he wrote this poem which I think will be forever in the hearts of all of us:
"A band of brothers all in suit, some with fins, some no boot,
Wet suits tailored to cover limb, battling currents battering him,
A band of brothers strong together, on land, in water, in any weather,
We stick as one side-by-side, in the desert or highest tide,
No missing limb could stop him dive, the feeling keeping him alive,
Whether swimming arms or kicking feet, not one man admits defeat,
They were once soldiers, now are survivors,
They are now veterans, now are divers.
So to PADI from all the troops a huge thank you for helping them 'To live the PADI Dream'