FORCE BLUE is a nonprofit organization that provides a new mission for former combat divers and Special Operation Force (SOF) veterans: healing endangered coral reefs. Its three co-founders, Chief Executive Director Jim Ritterhoff, Director Keith Sahm of PADI® Five Star IDC Sunset House in Grand Cayman and Director and former combat diver and Recon Marine veteran Rudy Reyes – who is also an author, actor, model and fitness expert, explain its inception and its purpose below – and talk about how you can help.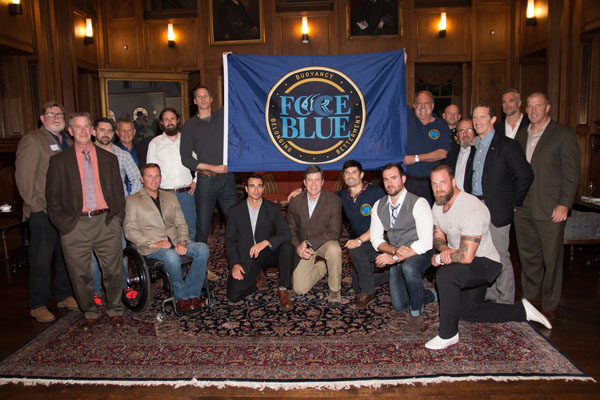 What is FORCE BLUE?
FORCE BLUE is a nonprofit organization that unites the community of Special Operations Force (SOF) Veterans with the world of coral reef conservation. "Many SOF veterans return from military service with profoundly wounded spirits – suffering from depression, Post-Traumatic Stress Disorder (PTSD), hyper-vigilance and feelings of emptiness," explains Jim Ritterhoff.  "Our organization gives participating veterans a new mission – and an opportunity to adapt their training and teamwork to help the planet by restoring and preserving endangered coral reefs."
How did FORCE BLUE get started?
"Jim Ritterhoff and I were longtime friends and associates in the dive industry," says Sunset House general manager Keith Sahm. "Jim was on his way here (to Sunset House) for a father-daughter dive vacation when he had a chance meeting with his buddy SOF veteran Rudy Reyes. He recognized Rudy was hurting and asked him to join their dive trip. Once Rudy was here under our wings, we saw how profoundly wounded his spirit was and wanted to do something to help him. We realized that he and his fellow former brothers-in-arms needed a new mission."
"Although combat divers have years of diving experience, most of us were unable to absorb and appreciate the beauty of the underwater realm while in the service due to our single-minded pursuit of our military missions," explains Rudy Reyes.
Keith Sahm didn't recognize this until he took Reyes out for a dive. "The first time I took Rudy diving, he popped up so excited because he saw a fish. I was a bit bewildered, because I knew he had been diving for 13 years. Then, he explained his dive profiles and experiences in SOF, and I began to understand…for him, the underwater realm was a world of warfare – not the place of peace that recreational divers experience."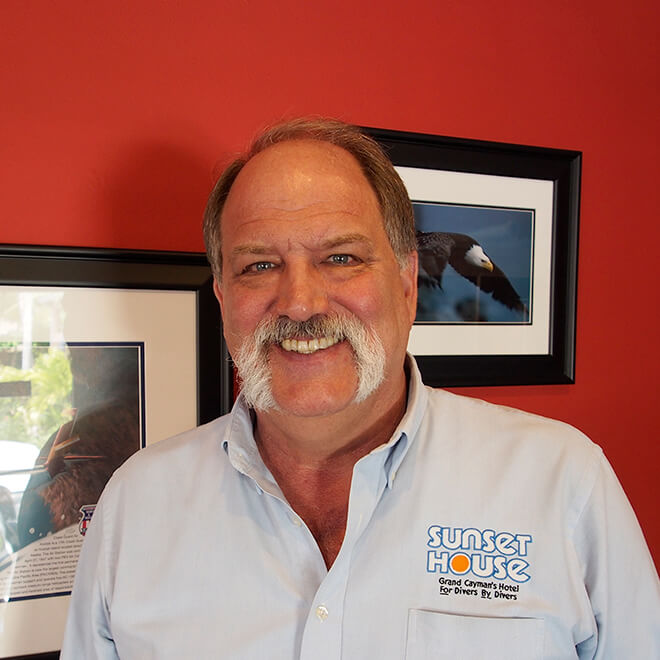 Sahm continues, "As the general manager of Sunset House and co-founder of the Save Cayman initiative, I had long been fighting to save the coral reefs here. Then, in sharing our stories, Rudy and I realized we were both advocating a cause:  He speaking for the SOF veterans community and I was advocating for the Coral Reefs of Grand Cayman. It became very apparent that we could meld our two constituents together and gain a solution for both."
Ritterhoff adds, "For the world's coral reefs, FORCE BLUE will serve as both a teaching tool and a recruitment vehicle — a highly visible way to raise public awareness and enlist a new generation of dedicated, determined advocates for coral reef restoration and conservation. By employing warriors and heroes as surrogates and spokespeople, we have the chance to reach an entirely new audience with a message of conservation and the story of what's happening to the world's critically endangered coral reefs."
"FORCE BLUE also gives former combat divers and SOF veterans the chance to experience the world beneath the waves in a new way," says Reyes. "I and my fellow brothers- and sisters-in-arms need something positive to believe in now. However, for me, FORCE BLUE is not a mere project or a cool nonprofit — it is a dream I am carving out, a dream that heals the oceans while restoring the wounded spirits of my brothers and sisters; it is a mission of strength and redemption.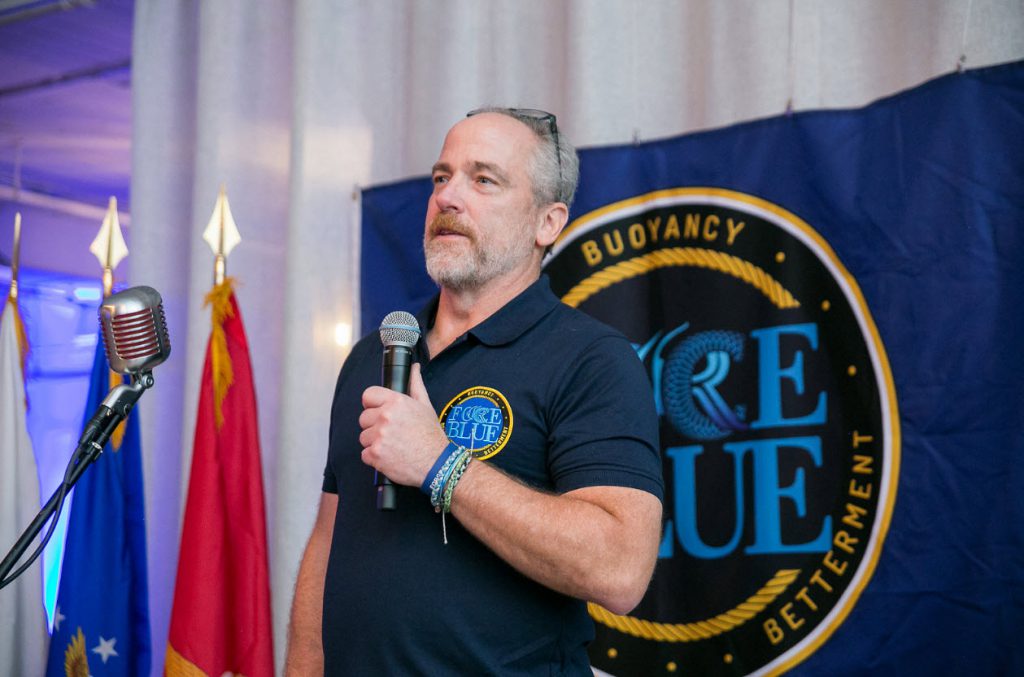 Will you please give us details about the first Force Blue Mission that will take place in Grand Cayman in April 2017?  
Ritterhoff explains, "Our first team of six former Special Forces combat divers will be deploying to Sunset House in Grand Cayman at the end of April. There, in a setting that mirrors a military-style training school, Lad Akins (of reef.org) will lead an instructor staff of world-renowned marine scientists and environmentalists who will dive with the veterans and introduce them to every nuance of the fragile ecosystem. They will be trained in fish and coral identification, marine life patterns and behavior, underwater photography, lionfish culling and bioluminescent night diving. They'll also learn about the value of coral reefs, the local and global stressors contributing to reef decline, ecological and social resilience and how scientists and policy makers are working to build the resilience of coral reefs.
"From there the team will redeploy to the island of Little Cayman and the Central Caribbean Marine Institute (CCMI), where they'll help scientists explore and record previously unknown reef locations where endangered corals thrive. Working alongside coral restoration experts, they'll also learn how to successfully re-grow and transplant corals."
"For its final 'real world' evolution, the team will return to Grand Cayman where they'll take what they've learned and put it to use, helping to rebuild a stretch of badly damaged reef using some of the coral from the Sunset House coral nursery for the replenishment."
"We'll also give the veterans the tools they need to become the coral reef ambassadors so they can bring awareness to a whole new demographic, that may have never have considered what is at stake,"  adds Sahm.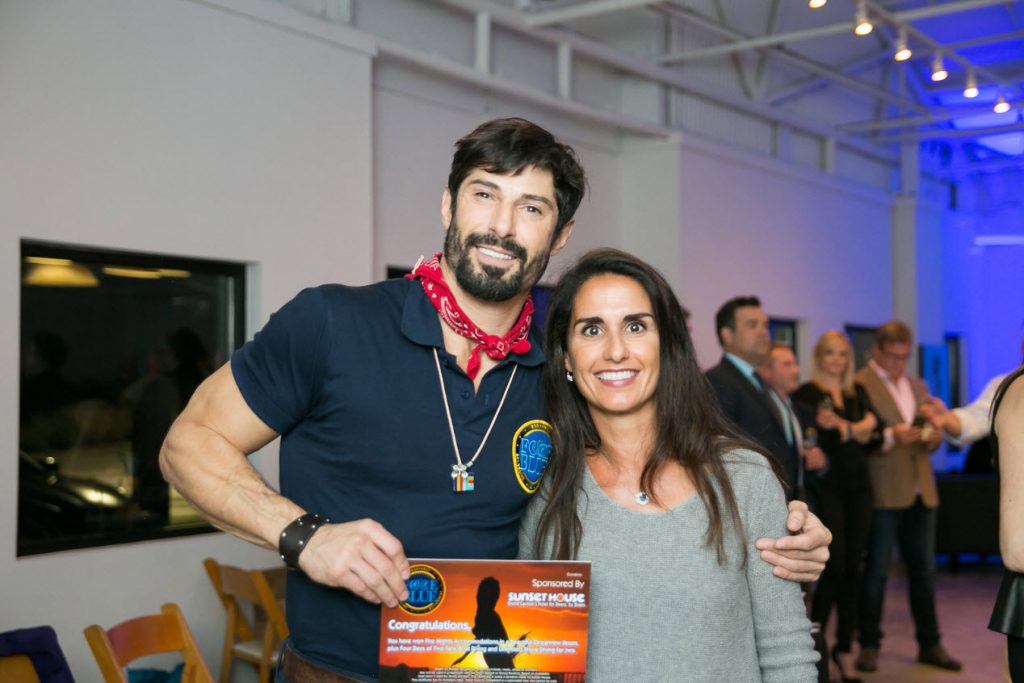 Please tell us about the Fundraising Event in February.
The Dana Point event from 7-10 PM on Thursday, 9 February at the Ocean Institute in Dana Point, California, is both a celebration of the upcoming April deployment and a fundraiser to help tell the story of this incredibly timely and important mission. Every dollar raised will go toward helping document the deployment and providing the 'proof of concept' FORCE BLUE needs to solicit corporate sponsors so that we can sustain our charity and put more vets into the water," explains Sahm.
How can PADI divers help?
Force Blue is a non-profit 501(c)(3) program. We're seeking financial support through donations from the public.
Why should other PADI Dive Shops support Force Blue?  
PADI Dive Shops are very passionate about both facets of our program: our veterans and our underwater environment. By contributing to our 501c3, not only is their tax-deductible donation helping our SOF vets, but also the underwater planet we all love – and for which we all got into the sport to begin with," says Sahm.
What is your vision of the future of FORCE BLUE?
"We'd like to see FORCE BLUE grow into an international 'mercenary force for good' that incorporates former combat divers from across the globe," answers Ritterhoff. "We'd like to see our mission expand beyond simply working to preserve coral reefs to become the vanguard for ALL marine conservation, deploying "rapid response" teams wherever, whenever they're needed.  On a more esoteric level, we hope FORCE BLUE can serve as a trans-partisan model of cooperation, of how — in an increasingly partisan world — we can bring people with different viewpoints together to affect positive change.  It's an ambitious vision to be sure.  But we truly believe, with enough support, we can get there."