For most people, experiencing whales and dolphins in the wild – where they belong- is a once-in-a-lifetime experience that's high up on the bucket list.
The sun-drenched Canary Islands, a Spanish archipelago made up of Tenerife, Lanzarote, Fuerteventura, Gran Canaria, La Palma, La Gomera, and El Hierro offer perfect conditions for cetacean spotting.
Not only are these Atlantic gems known for their rolling sand dunes, hundreds of volcanoes and rich forests, they are also one of the top destinations in the world for whale and dolphin watching.
---
Whale & Dolphin Species in the Canary Islands
There are four resident species of free-living whales and dolphins around the Canary Islands that can be observed about 80% of the year! We like those odds! Plus 24 other species that can be spotted migrating through at various other times, including blue and humpback whales as well as orcas.
---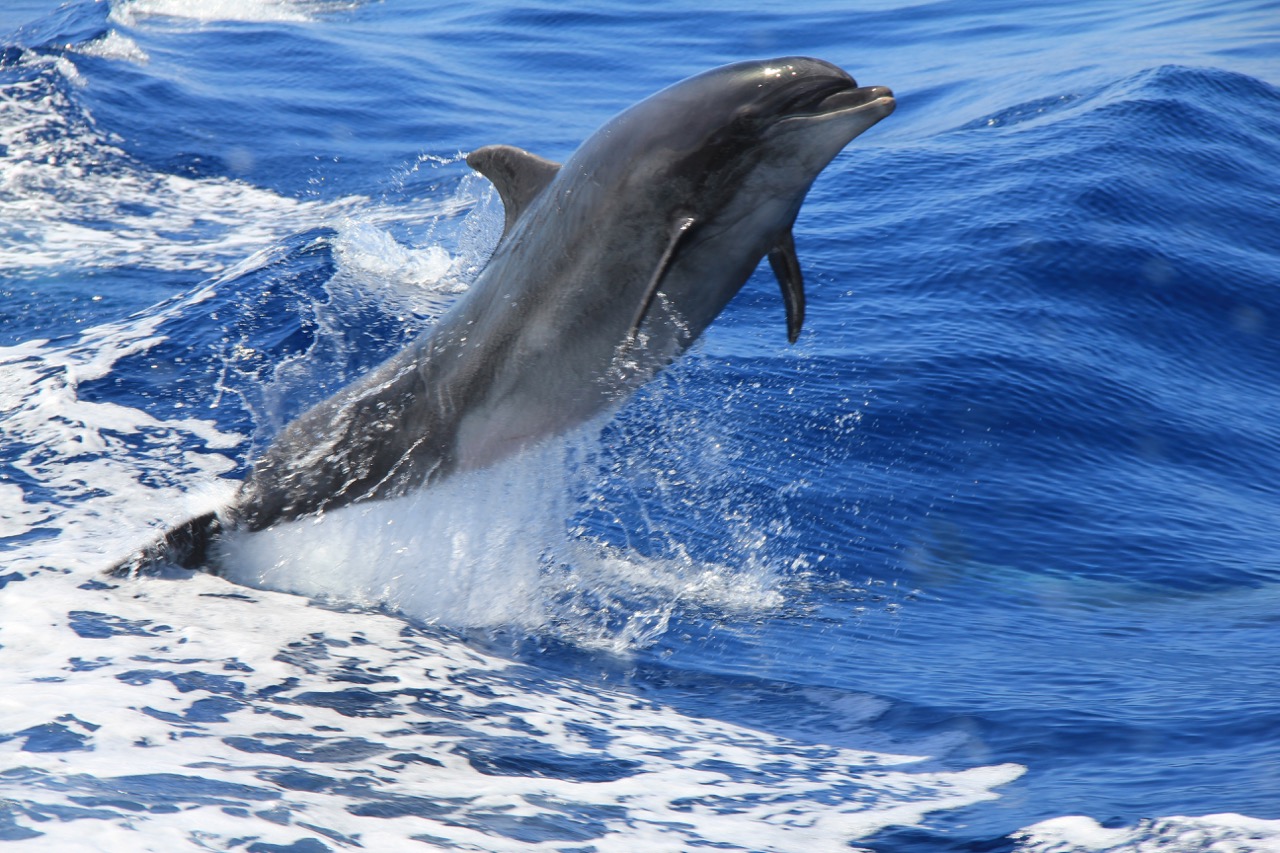 How to Find Responsible Whale and Dolphin Tours
Although it may be tempting to book the first tour you find, look for operators that describe themselves as ethical and avoid any that mention riding, hugging or touching the creatures in any way. It's their home we are entering, after all, and if we respect them, we'll be able to watch them play happily, from a distance, without disrupting the natural order of things.
It doesn't matter which island you decide to stay on, each of them have many tours to choose from. The prices range from around €300 to €1000+ depending on duration and boat size, etc. Just make sure to pick an operator that follows the recommended code of conduct for whale watching and dolphin encounters.
In many cases, local PADI dive shops can steer you in the right direction for a responsible whale and dolphin watching tour operator. Find a local dive shop near your hotel or vacation rental in the Canary Islands using our Dive Shop Locator.
---
The Best Islands for Whale and Dolphin Watching in the Canary Islands
Because of the unique geography of the Canary Islands, the entire archipelago is great for whale and dolphin watching. Some islands do have more operators than others, and this usually follows suit with which islands are the most popular for tourists. So, you may be able to find more availability on Tenerife and Lanzarote than elsewhere.
---
The Best Season for Dolphin and Whale Watching in the Canary Islands
The Canary Islands are the southernmost community of Spain, but they're actually closer to Marrakech than they are Madrid. This gives them the advantage over various other European holiday destinations of having nice weather pretty much year-round. High seasons for tourists are between March and May and from September to November. Expect accommodation prices to go up a bit in these periods.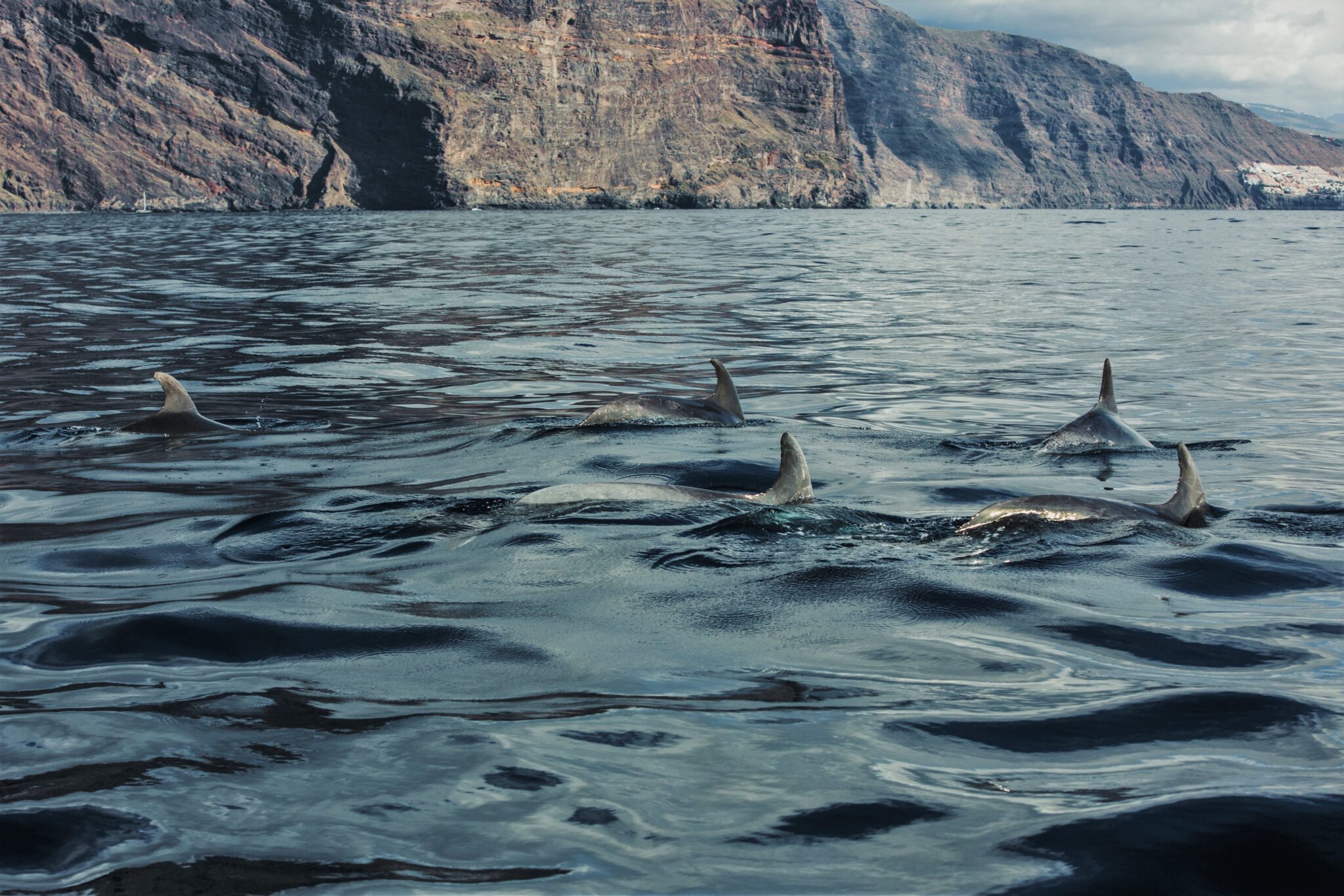 ---
What to Expect on a Whale or Dolphin Watching Tour in the Canary Islands
Most of the tours in the Canary Islands last between 90 minutes and two and a half hours, which offers ample opportunity to find and observe the local cetaceans. These tours are also a great option for people who would like to enjoy breathtaking views of the islands' coastlines. The most eco-friendly operators will also include a briefing and information about the local marine life throughout the tour. You can expect to learn a ton about the sea mammals you encounter.
Just be aware that the sea around the Canary Islands can at times be rough, so depending on the season, you might be in for a bumpy ride.
---
So, whichever island floats your boat and whatever time of year you choose to go, the Canary Islands seem like a safe bet if you're looking for the exhilarating experience of seeing whales and dolphins in their natural habitat. This is truly an encounter that will stay with you forever.