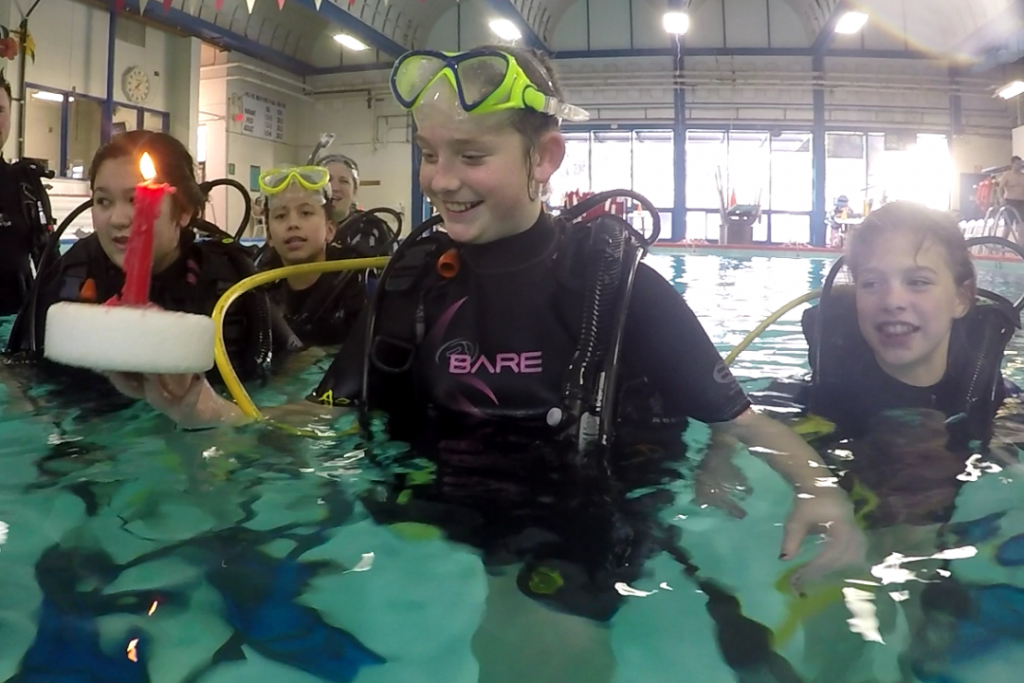 When Margaret McKenney, an Oregon-based scuba instructor, asked if I wanted to help out with a scuba diving party, I have to admit I was perplexed. Margaret is a force of nature and a well-known and well-liked member of our somewhat obsessed scuba community. Surely she didn't need my help?
"You mean help you organize a party for scuba divers?" I said.
"No, a Discover Scuba Diving party, at the swimming pool where I work."
My lengthy silence was obviously enough to signify I needed an explanation. In an excited rush she told me that seven girls would be showing up at the swimming pool on Saturday to take part in a PADI® Discover Scuba® Diving experience. Only this experience would also be a birthday celebration for one of the girls and her six friends. The birthday girl, Kenzie, had tried scuba diving once before and had loved it. So, when her mother threw out the idea, she had jumped on it.
I needed no persuading myself and agreed to help. As a Divemaster, one of the things I love most about helping the instructors teach scuba diving, is seeing people experience it for the first time. I love witnessing the surprise on their faces when they first clear water from their mask; the trepidation when they perform the regulator recovery exercise; the awe, and the excitement when at the end of the first session, they are able to move through the water like fish. It is an experience awash with emotion and one that stands to not only change someone's life, but one's relationship with the ocean and just about every diveable body of water.
Thus, I found myself, early Saturday morning, setting up equipment, greeting seven happy, giggling girls, taking photographs, and assisting with skills whenever needed. The whole session took about three hours and included a quiz, snorkeling, learning to perform key skills related to diving, and then time to swim around underwater and just have fun.
In the last fifteen minutes, I stood watch as four of the girls tossed an underwater frisbee. They looked relaxed and as though they were having a good time. I couldn't help but feel happy. Maybe these girls would one day learn to love this activity as much as I have. And if not, even if this would be their only experience with diving, at least they have felt the incredible rush of emotions, and the experience of not only breathing underwater, but flying through it.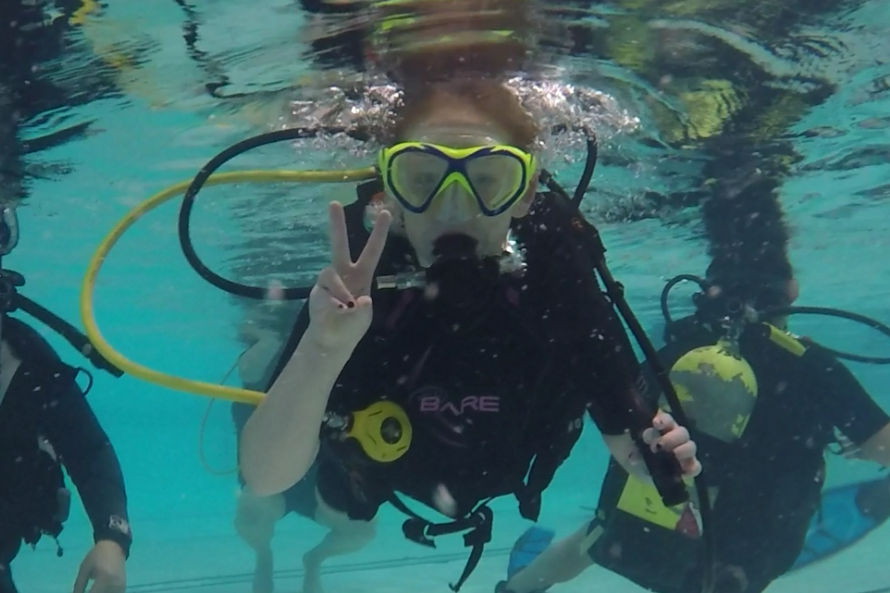 At the end of the session, Margaret lit a floating candle and handed it to the birthday girl. When she asked the girls what they'd thought of the party, they all roared in unison, "best birthday party ever!"
For anyone looking to host a party that won't be easy to forget, consider a Discover Scuba Diving party.  They won't just have fun, they'll literally discover a whole new world.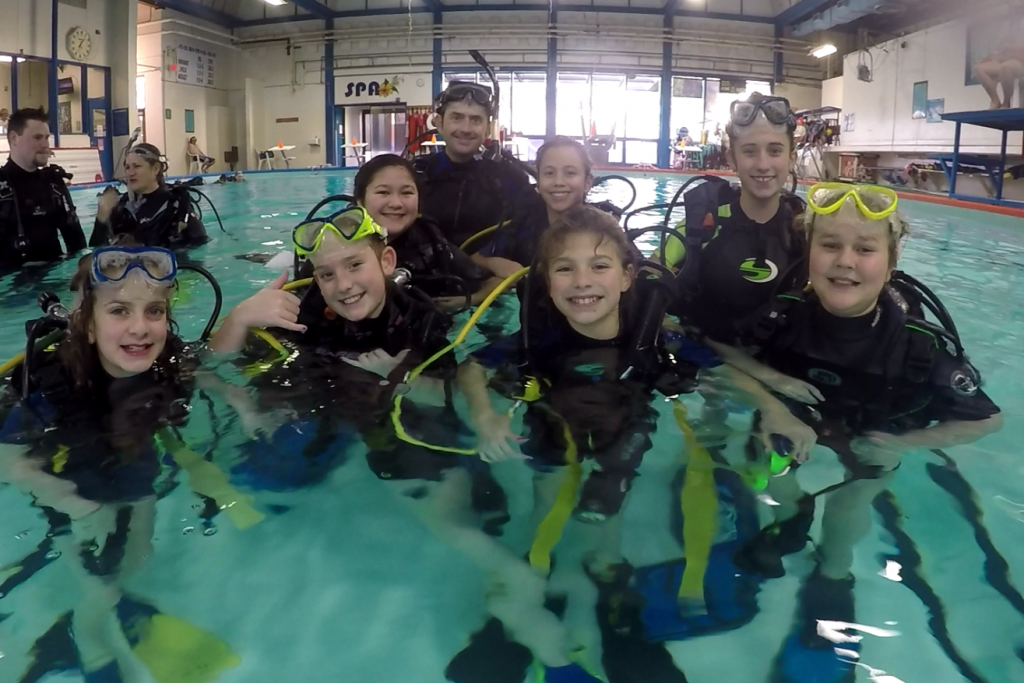 Contact your local PADI Dive Shop to see if they offer these types of experiences.