If you're the kind of person who was the teacher's pet in school, you might wonder what the equivalent is in the scuba world. Besides tipping fairly, there are various other things you can do to warrant being the dive guide's favorite diver.
#1 Appreciate the rental gear. If you've booked your trip with a smaller dive operation, there's a chance that your dive guide is the same person who maintains the scuba gear. If the equipment looks older, it may just be because of heavy use in a sunny tropical environment rather than age. While you need to have your personal scuba set serviced once a year, they may service theirs every three months to ensure its safe to use. If this is the case, complaining about the dive gear and/or being careless with it will not endear you to the dive guide. Instead, appreciate what it takes to keep the equipment in good working order and make sure you look after any rental equipment as if it were your own. If you prefer to dive with brand new gear, then purchase your own set and take it with you when you travel.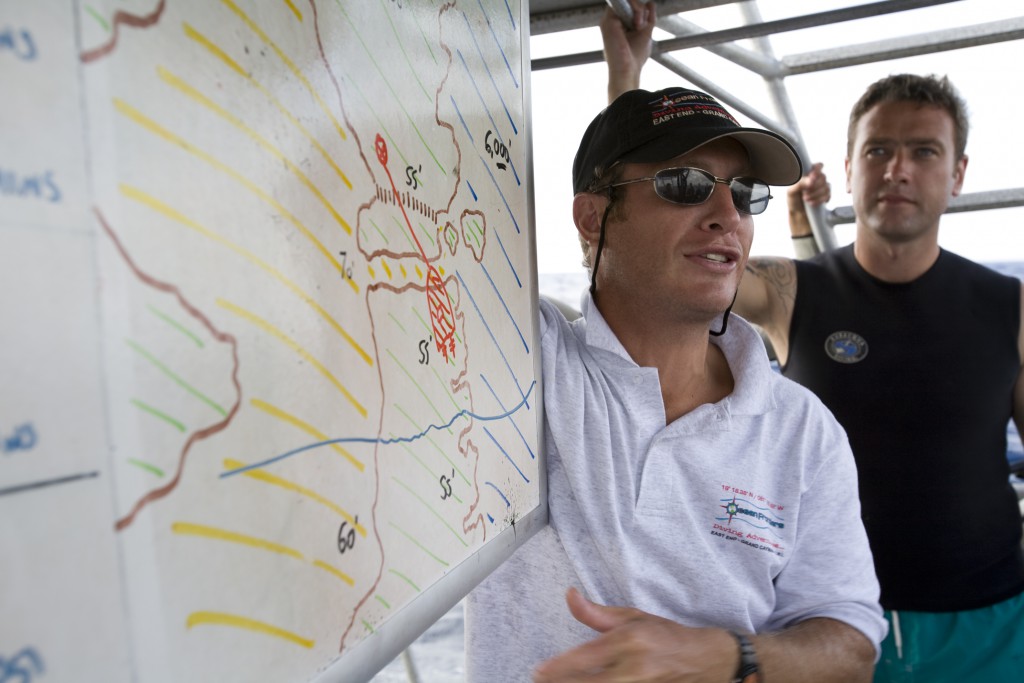 #2 Be on time for the brief, and listen. Organizing dive trips takes time, skill and careful planning. Your dive guide will choose dive times based on a range of factors that can include the daily schedule, tides, daylight hours, port restrictions, surface intervals and more. If they set the brief at 10 o'clock, that's the time they expect everyone to be there. Although often good fun, the dive brief also relays all of the important considerations you'll need to know to enjoy your time underwater safely. Don't be the diver who goes the wrong way on a dive site and gets into trouble, just because you didn't pay attention in the brief.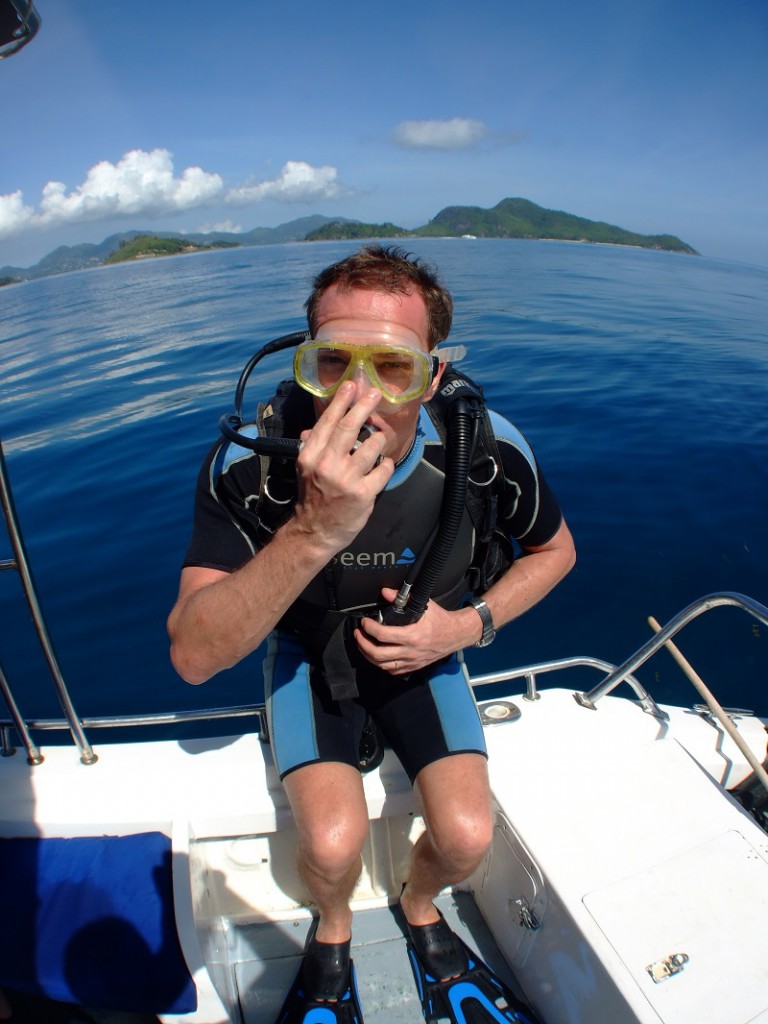 #3 Don't forget your fins, weight belt, mask, etc. It's somewhat hilarious to complete a perfect backward roll into the water only to realize you have no fins or weights. Don't assume this is always a newbie fail – even the most experienced divers make this mistake – imagine how many times your dive guide sees this. At best, you'll feel a bit silly, but at worst, you could miss your entry point or slack water completely. On behalf of instructors, divemasters and buddies all over the world, check your gear before you get in. Remember the BWRAF Buddy Check exercise you learned in your PADI Open Water Diver course? This is what it was created for.
#4 Keep track of your gear. Helping a group of divers out of the water is no small feat. When the dive is over, your dive guide and boat crew have the ultimate multi-tasking job. They have to be ready to take your fins and weights from you and help you up the ladder, all while keeping an eye on the rest of the group. Fins, masks, surface sausages and weight belts will all be set down wherever there isn't a bare toe. Make a note of what your equipment looks like before the dive so that you can find it straight away after. It sounds obvious, but with many rental items being identical to one another, you'd be surprised how easy it is to forget which weight belt was yours. Once you're out of the water and have removed your kit, locate your accessories and stow them safely away. Don't leave them lying around the boat deck for the dive guide to tidy up (or other divers to trip on).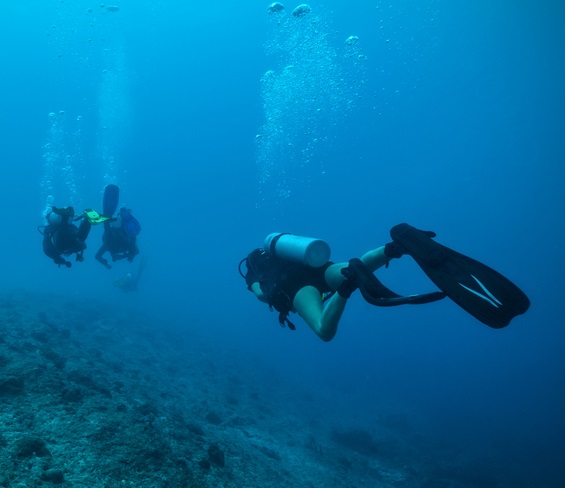 #5 Stay with the dive group. It's so easy to get distracted underwater. Trailing a turtle or locking eyes with a tiny seahorse – especially if you're into your photography – can hold you up while everyone else keeps swimming. Before you know it, you'll look up and realize you've lost your buddies. Similarly, chasing after that manta at a million knots an hour might leave you ending up alone in the blue. The last thing your dive guide wants to do is herd divers; help them out by not venturing away from the group and paying close attention to any instructions they give you about where to go (and not go).
#6 Keep your skills current. If it's been a while since your last dive, you can refresh your scuba skills with the PADI ReActivate program. PADI Divemasters love it when they see a recent date on your ReActivated certification card – it lets them know you've just brushed up on your scuba fundamentals and you're ready to go.