The Indonesian district of West Manggarai and Komodo has recently designated a shark & manta ray sanctuary. The region which is located in the world famous coral triangle, has now prohibited fishing for a number of threatened species including  manta rays and sharks.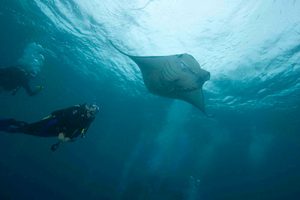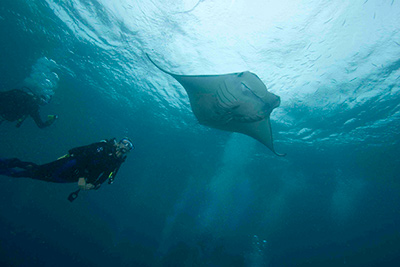 According to not-for-profit marine conservation company MantaWatch, Mr Sebastinus Wantung who is the head of the district's Marine and Fisheries Agency said: "Our district of West Manggarai and Komodo is recognized as a world class marine tourism destination. By prohibiting fishing for these threatened species, we can ensure they will remain for future generations to enjoy."
The news was welcomed by PADI Dive Shops, Instructors and divers in the region as well both MantaWatch and Project AWARE.
Want to make a difference? Check out Project AWARE Manta Rays at Risk – What You Can Do or these simple steps below.
Snorkel or dive with mantas to support a valuable alternative to fishing.
Make sure your guides follow procedures and local codes of conduct intended to protect mantas during viewing experiences.
Share the AWARE Manta Ray Infographic.

If you want to know about diving in this region, make sure you read the Vacation Spotlight on Indonesia.