Let us introduce you to our newest PADI AmbassaDiver, Luca Hales…
Hi Luca, how did you get into scuba diving?
I first got into scuba diving at the age of 8 years old, from a very young age I've loved the sea! As a child growing up my favorite film was finding Nemo. My passion for the sea and the environment grew every year I got older. I was a keen snorkeler from the young age of 3 and loved exploring with my mask and snorkel.
My family always encouraged me to love the sea and to know just how lucky I am to have such a amazing sea right on my doorstep! I love meeting new fish and sharks underwater and exploring new dive sites.
What is it that keeps you diving?
I love diving because every dive is completely different and breathtaking, I love visiting dive sites and seeing what's changed, what's new, and log everything in my logbook. I love meeting all the different types of people and nationalities and share my experiences with them, everyone I meet is very supportive and encourages me as a junior diver.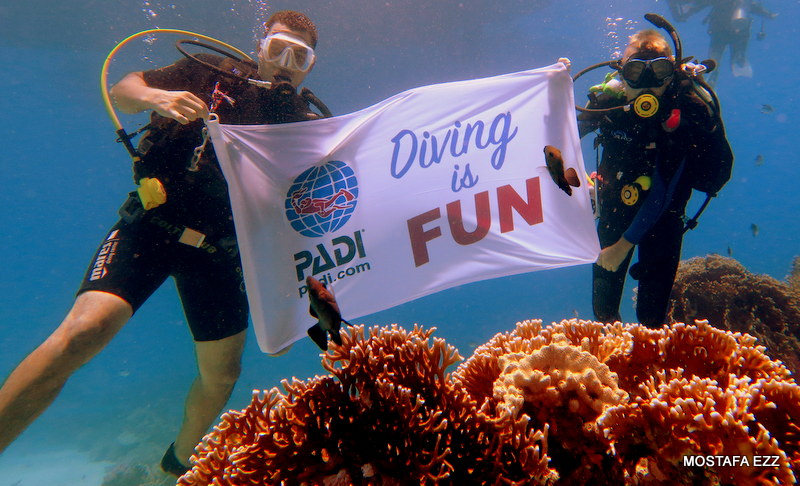 Do you have a favorite moment in your scuba journey so far?
My first night dive, Diving with a Hammerhead shark in the Red Sea and completing my PADI Rescue course with PADI Course Director Yahya Khiry, Yahya and I have a great friendship in and out of the water and learning the Efr and Rescue course with him was a great experience as I see Yahya as my PADI Hero! I love diving with my mum and dad. To be honest every dive is a memorable one!
Do you have any words of advice for other kids (and big kids!) hoping to become divers?
Firstly I would like to encourage parents to let their children learn diving , it gives you great independence and responsibility. I have learned so much in life from Scuba diving. My father is a PADI Instructor and he is regularly my dive buddy, my mum is also a PADI Advanced diver.
Diving is a sport that is mesmerizing unlike any other sport, I also do horse riding, play football, and enjoy playing xbox and playstation but nothing gives me the fulfillment in life as Scuba Diving. Diving from a young has given me direction in my life as I am now 12 and I know that when I am older enough I want to be a PADI Instructor then Course Director I have set my goal and I will work hard to achieve it.
Scuba diving is amazing and everyone must try no what your age!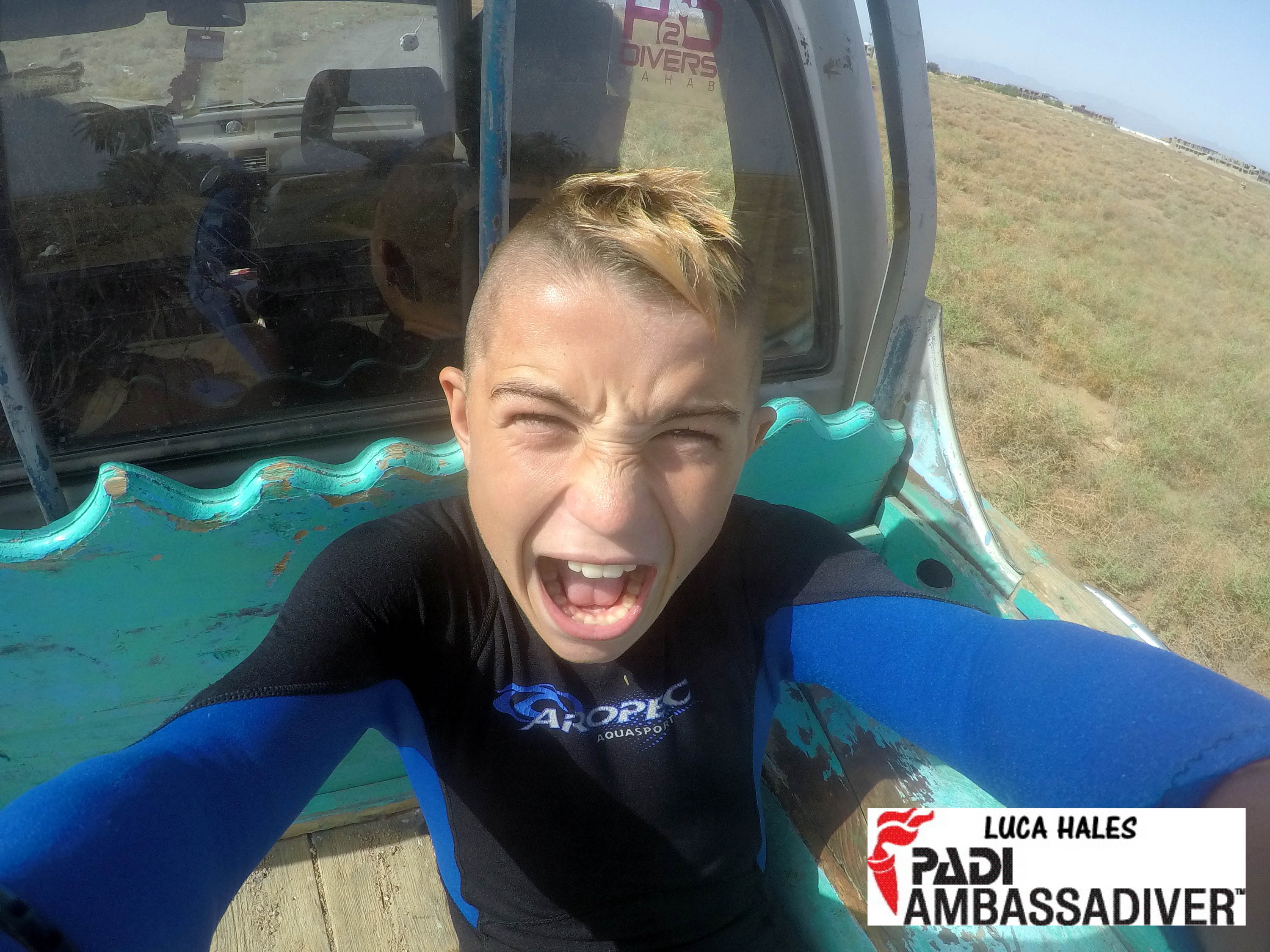 What's next for you?
Summer is here in Sharm el sheik so I'm going to dive as much as I can I have just completed the PADI Enriched air course and now beginning my Night Diver specialty and my aim is to be Master Scuba Diver before I turn 13.
What does MyPADI mean to you?
My PADI is my life, PADI has given me already so much direction I have had the privileged to have met and dived with some of the best in the business, I have learnt about marine biology and the environment – something no education can give you! I thank PADI for what it has done for me and my life already and I just wish the years will pass so I can be a instructor!
PADI offers a great standard for learning with excellent safety and I feel very safe and love learning to dive the PADI Way!
Thank you PADI and to my Grandma, Mum & Dad and all my friends for supporting me always in diving! Especially my mum & dad who work had to support me and provide me with great scuba equipment!
PADI Ambassadiver, Luca Hales