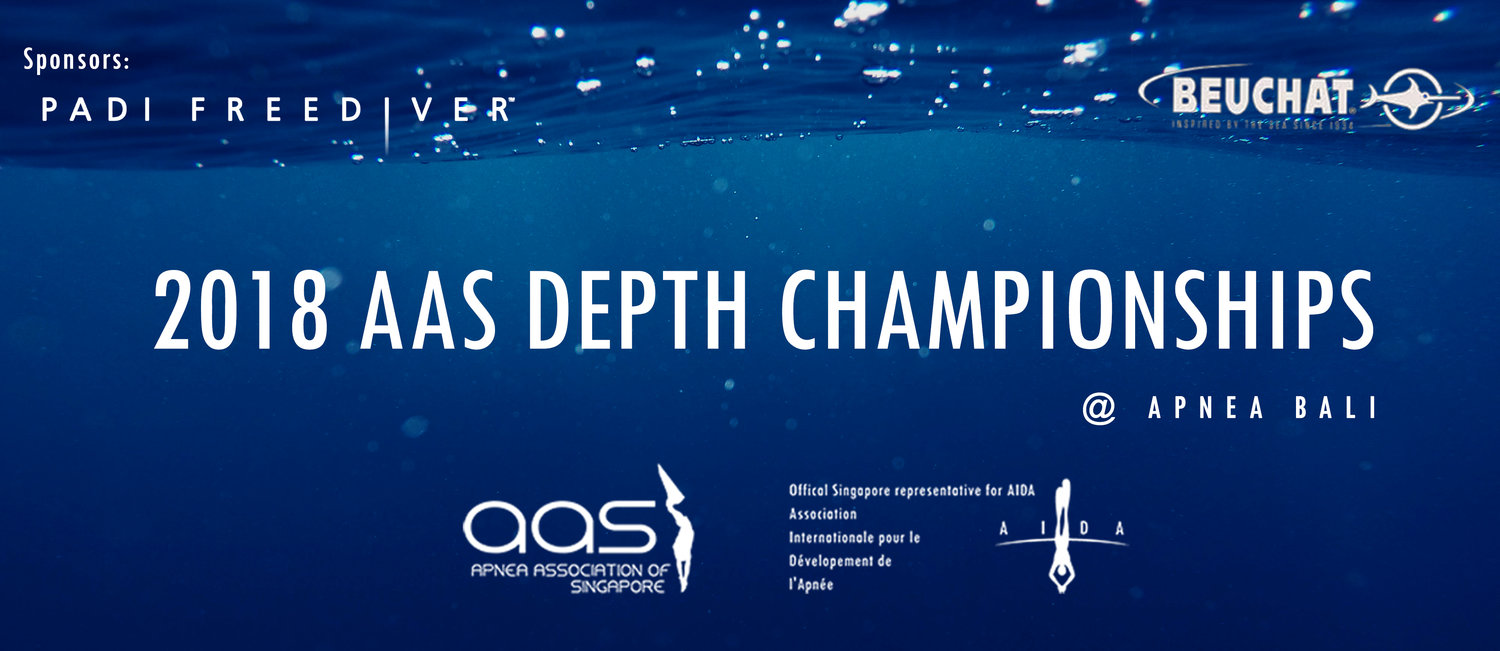 Following the growth of freediving around the world, The Apnea Association of Singapore have announced the first AAS Depth Championships to be held at Apnea Bali next month.
PADI is proud to be a sponsor of this competition which will be open to a total of 20 athletes and will take place over four days from 20th – 24th September 2018.
The competition will run under AIDA rules and athletes can choose to do any depth discipline on any day. Awards will be given to both male and female for the following; Overall First, Second and Third Place, Top Singaporean Depth Champion and Top Newcomer.
PADI would like to wish all competitors the best of luck as they prepare for the Championships and looks forward to bringing you the latest news and coverage of the competition.
For more information, please visit the Apnea Association of Singapore website.
If you're interested in learning more about the PADI Freediver program, please visit our website.