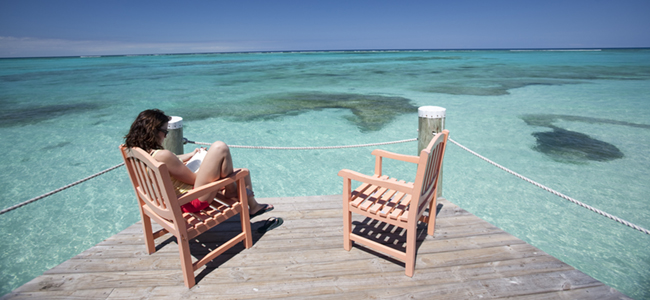 Traveling is one of the many highlights of being a scuba diver. It allows divers to go on adventures, experience new cultures and see incredible sights. That being said, traveling can sometimes be frustrating, especially without the right preparation. Forgetting essential items can create difficulties. Not knowing much about the destination you're visiting can lead to unwanted surprises. The list goes on and on.
To improve your experience and make it as enjoyable as possible, follow these scuba diving and travel tips and plan a dive trip you'll never forget!
Planning
Do your research before choosing a destination. Read other people's reviews and make sure you have a good idea of what to expect before you take off.
Find out what documentation you will need (passport, visa, etc.) and take care of any required paperwork as early as possible.
While you might choose a few key places you want to visit, don't over plan your trip. Leaving your days open will allow you to take in experiences as they come.
Contact the PADI Dive Centre or Resort you will be staying or diving with to find out if they can provide any advice or recommendations.
Packing
Write a packing checklist early so you have time to add forgotten items to the list.
Choose a durable gear bag, preferably with wheels to make transporting equipment as easy as possible. Lightweight dive gear can be purchased – contact your PADI Dive Centre to learn more.
Pack smaller, more expensive items like a dive computer in your carry-on to prevent theft or damage.
Protect your checked-in equipment as much as possible by wrapping your regulator inside your BCD and wrapping a towel around your BCD.
If you decide to pack only a carry-on bag, make sure liquids, electronics any other items that need to be taken out at security are placed on the top.
If you would prefer to not transport your dive gear, you may be able to rent your equipment from the local PADI Dive Shop.
Flying
Pay attention to airline restrictions and extra fees. A low-cost airline might seem like the better choice at first, but they can sometimes have more restrictions and higher fees than a high-end airline.
Let the airline know in advance if you plan to travel with a lot of equipment and they might be more lenient.
Weigh your luggage before you get to the airline so you aren't surprised by a large fee.
By being prepared, you can enjoy fewer hassles and better experiences. Start planning your next scuba holiday today. The PADI Scuba Diving Vacation Spotlight has plenty of inspiration to help you pick the perfect destination.
What are your top scuba diving and travel tips?